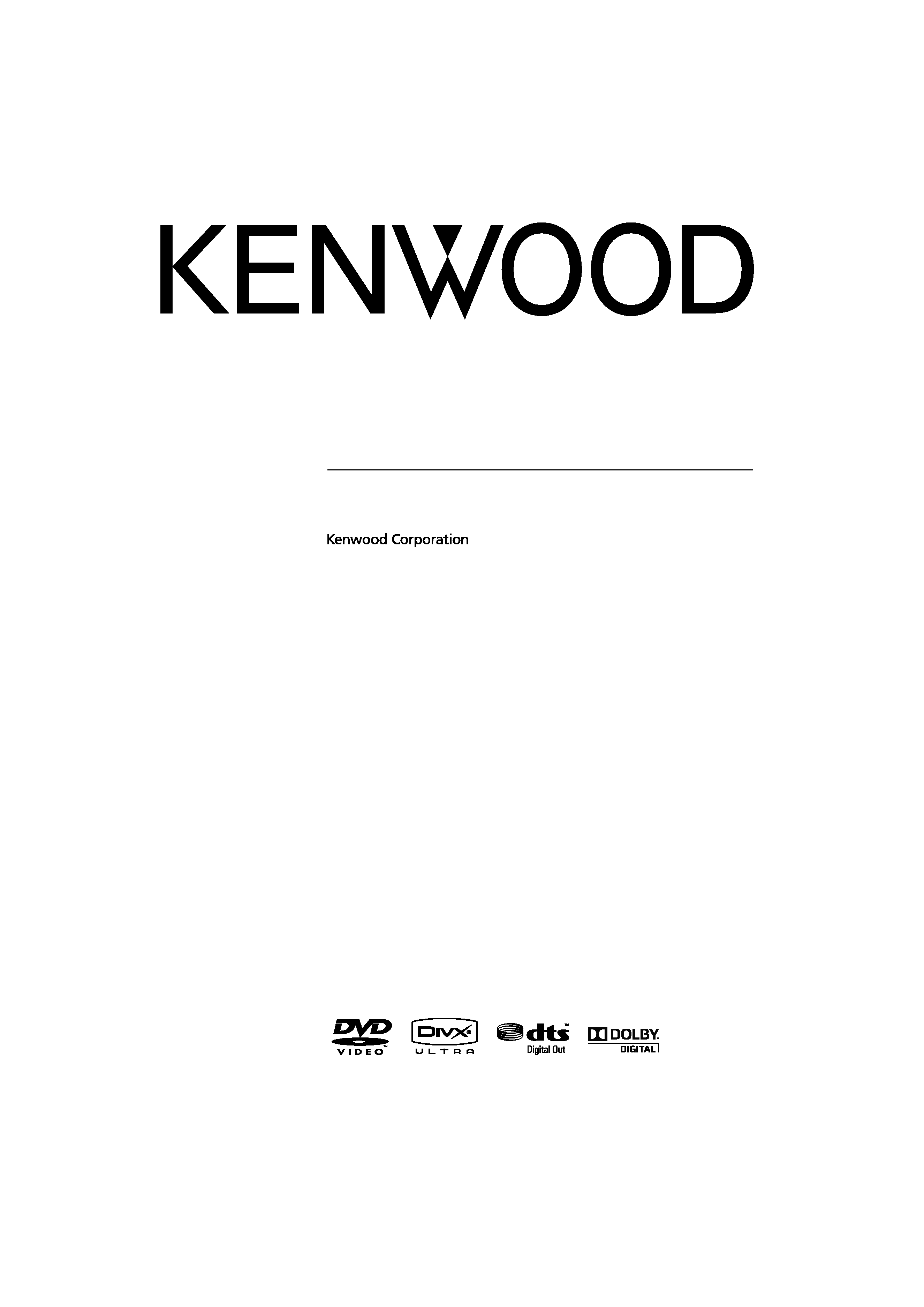 © B64-4219-08/03 LVT1910-001A (M/X)
---

2 | KDV-MP7339/KDV-MP7439
Before operating the unit 7
Main elements and features
When an FM stereo broadcast is hard to receive
Tuning in to stations with sufficient signal strength
FM station automatic presetting
--SSM (Strong-station Sequential Memory)
Selecting preset stations
Selecting tracks on the list
Prohibiting disc ejection
Operations using the remote controller
Operations using the on-screen bar
(DVD/VCD/DivX/MPEG1/MPEG2/JPEG)
Listening to other external
---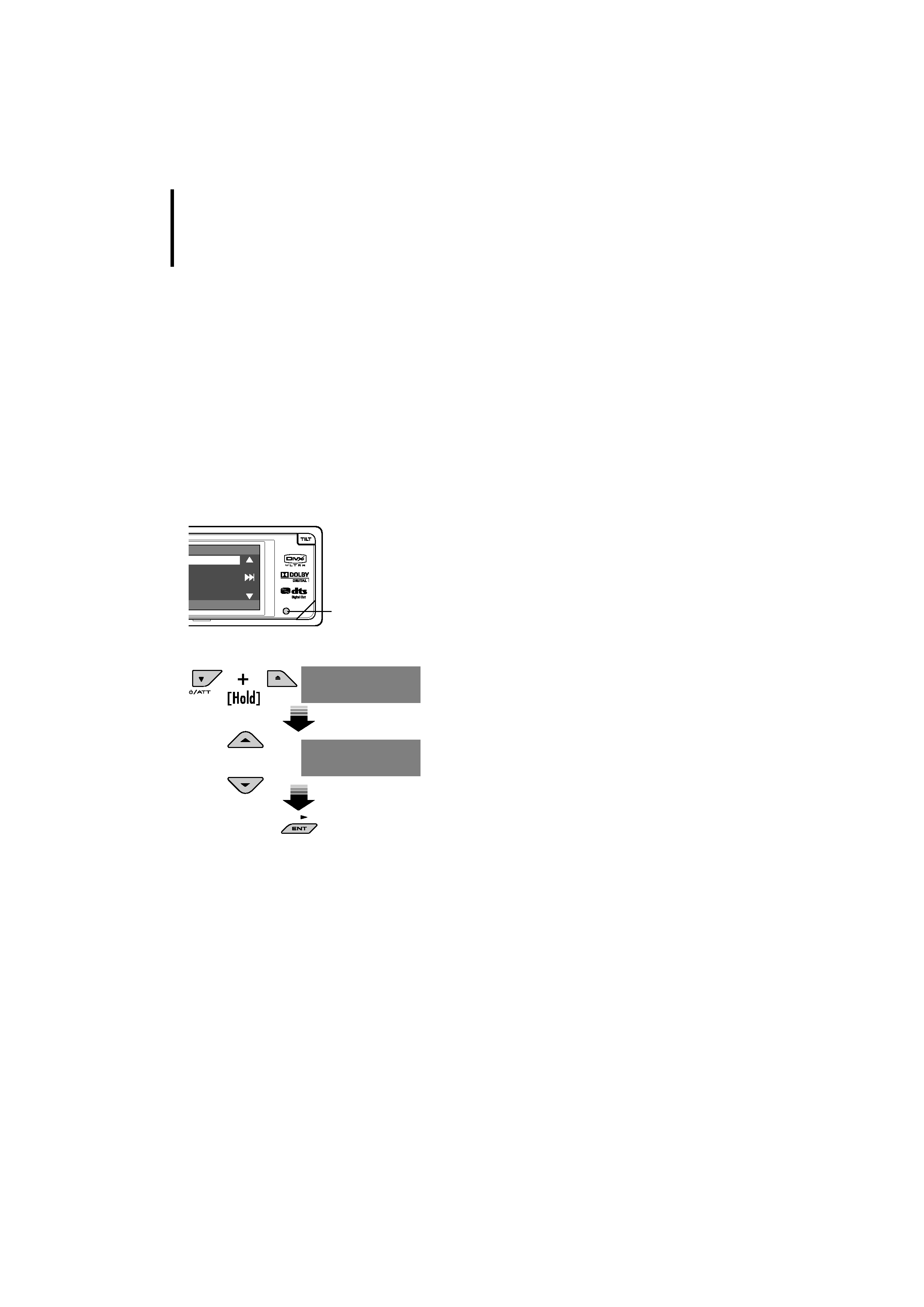 To prevent injury or fire, take the
· To prevent a short circuit, never put or leave any
metallic objects (such as coins or metal tools) inside
· Do not watch or fix your eyes on the unit's display
when you are driving for any extended period.
· DO NOT operate the unit while driving. If you need
to operate the unit while driving, be sure to look
· If the unit fails to operate properly, press the Reset
button. The unit returns to factory settings when
the Reset button is pressed.
How to forcibly eject a disc
· The monitor built in this unit has been produced
with high precision, but it may have some
ineffective dots. This is inevitable and is not
· Do not expose the monitor to direct sunlight.
· When the temperature is very cold or very hot.
­ Chemical changes occur inside, causing
­ Pictures may not appear clearly or may move
slowly. Pictures may not be synchronized with
the sound or picture quality may decline in such
If the faceplate of this unit is stained, wipe it with a
dry soft cloth such as a silicon cloth.
If the faceplate is stained badly, wipe the stain off
with a cloth moistened with neutral cleaner, then
wipe it again with a clean soft dry cloth.
· Applying spray cleaner directly to the unit may affect its
mechanical parts. Wiping the faceplate with a hard cloth
or using a volatile liquid such as thinner or alcohol may
scratch the surface or erases characters.
Cleaning the Faceplate Terminals
If the terminals on the unit or faceplate get dirty,
wipe them with a clean soft dry cloth.
When you turn on the car heater in cold weather,
dew or condensation may form on the lens in the
disc player of the unit. Called lens fogging, this
condensation on the lens may not allow discs to
play. In such a situation, remove the disc and wait
for the condensation to evaporate. If the unit still
does not operate normally after a while, consult your
---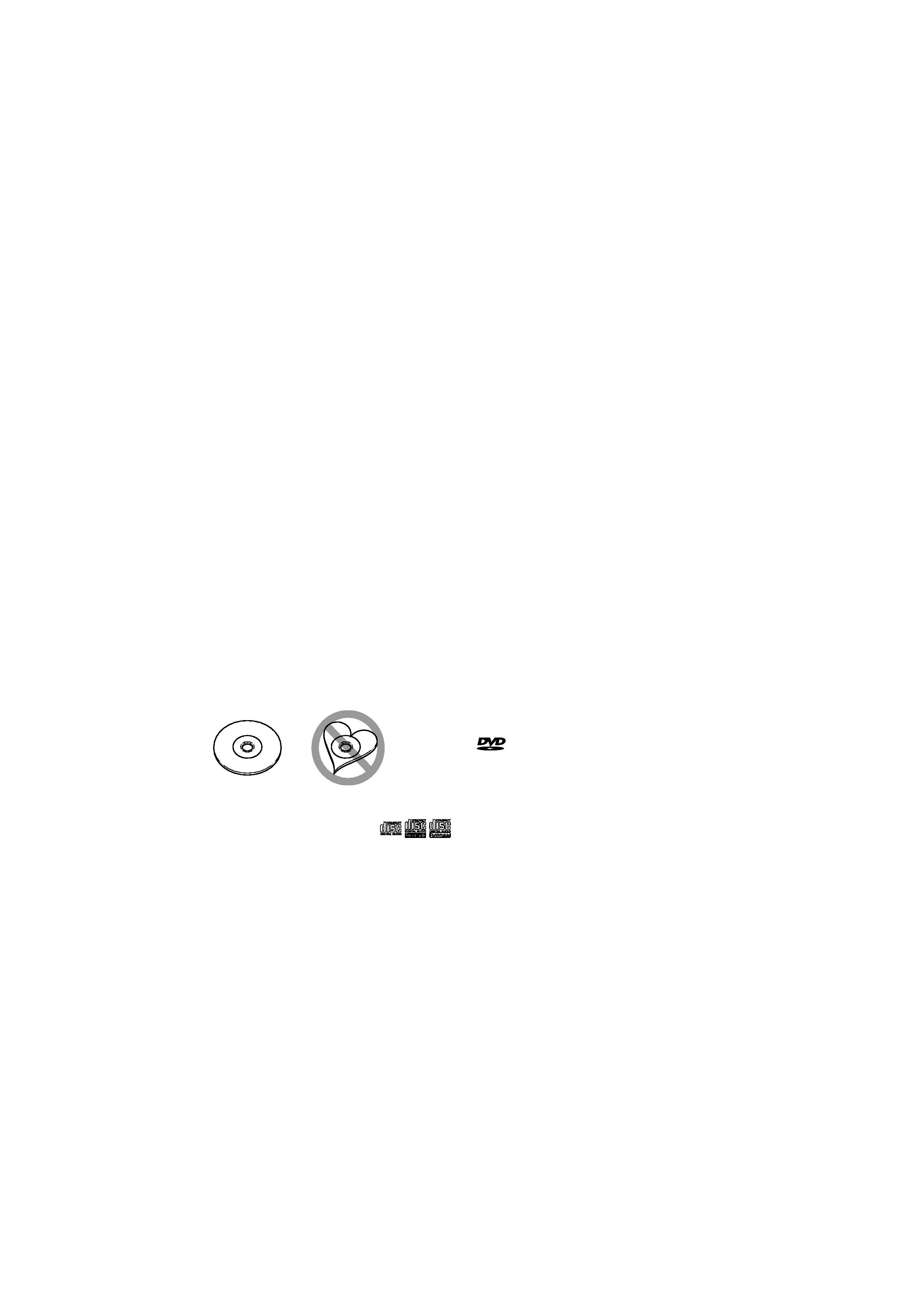 4 | KDV-MP7339/KDV-MP7439
· If you experience problems during installation,
consult your Kenwood dealer.
· When you purchase optional accessories, check
with your Kenwood dealer to make sure that they
work with your model and in your area.
· The illustrations of the display and the panel
appearing in this manual are examples used to
explain more clearly how the controls are used.
Therefore, what appears on the display in the
illustrations may differ from what appears on the
display on the actual equipment, and some of the
illustrations on the display may be inapplicable.
· If you have parked the car for a long time in hot or
cold weather, wait until the temperature in the car
becomes normal before operating the unit.
· Do not touch the recording surface of the disc.
· Do not stick tape etc. on the disc, or use a disc with
· Do not use disc type accessories.
· Clean from the center of the disc and move
· When removing discs from this unit, pull them out
· If the disc center hole or outside rim has burrs,
use the disc only after removing the burrs with a
Discs that cannot be used
· Discs that are not round cannot be used.
· Discs with coloring on the recording surface or
discs that are dirty cannot be used.
· This unit can only play the CDs with
This unit may not correctly play discs which do not
· You cannot play a CD-R or CD-RW that has not
been finalized. (For the finalization process refer to
your CD-R/CD-RW writing software, and your CD-
R/CD-RW recorder instruction manual.)
DivX is a popular media technology created by DivX,
Inc. DivX media Files contain highly compressed
video with high visual quality that maintains a
relatively small file size. DivX files can also include
advanced media features like menus, subtitles, and
alternate audio tracks. Many DivX media files are
available for download online, and you can create
your own using your personal content and easy-to-
DivX Certified products are officially tested by the
creators of DivX and guaranteed to play all versions
of DivX video, including DivX 6. Certified products
qualify for one of several DivX Profiles that designate
the type of video the product supports, from
compact portable video to high-definition video.
This product incorporates copyright protection
technology that is protected by U.S. patents and
other intellectual property rights. Use of this
copyright protection technology must be authorized
by Macrovision, and is intended for home and
other limited viewing uses only unless otherwise
authorized by Macrovision. Reverse engineering or
disassembly is prohibited.
Manufactured under license under U.S. Patent #:
5,451,942 & other U.S. and worldwide patents issued
& pending. DTS and DTS Digital Out are registered
trademarks and the DTS logos and Symbol are
trademarks of DTS, Inc. © 1996-2007 DTS, Inc. All
is a trademark of DVD Format/Logo Licensing
Corporation registered in the U.S., Japan and other
Manufactured under license from Dolby Laboratories.
"Dolby" and the double-D symbol are trademarks of
DivX, DivX Ultra Certified, and associated logos are
trademarks of DivX, inc. and are used under license.
Official DivX® Ultra Certified product
Plays all versions of DivX® video (including DivX® 6)
with enhanced playback of DivX® media files and the
Microsoft and Windows Media are either registered
trademarks or trademarks of Microsoft Corporation in
the United States and/or other countries.
---

The marking of products using lasers
The label is attached to the chassis/case and says
that the component uses laser beams that have been
classified as Class 1. It means that the unit is utilizing
laser beams that are of a weaker class. There is no
danger of hazardous radiation outside the unit.
---