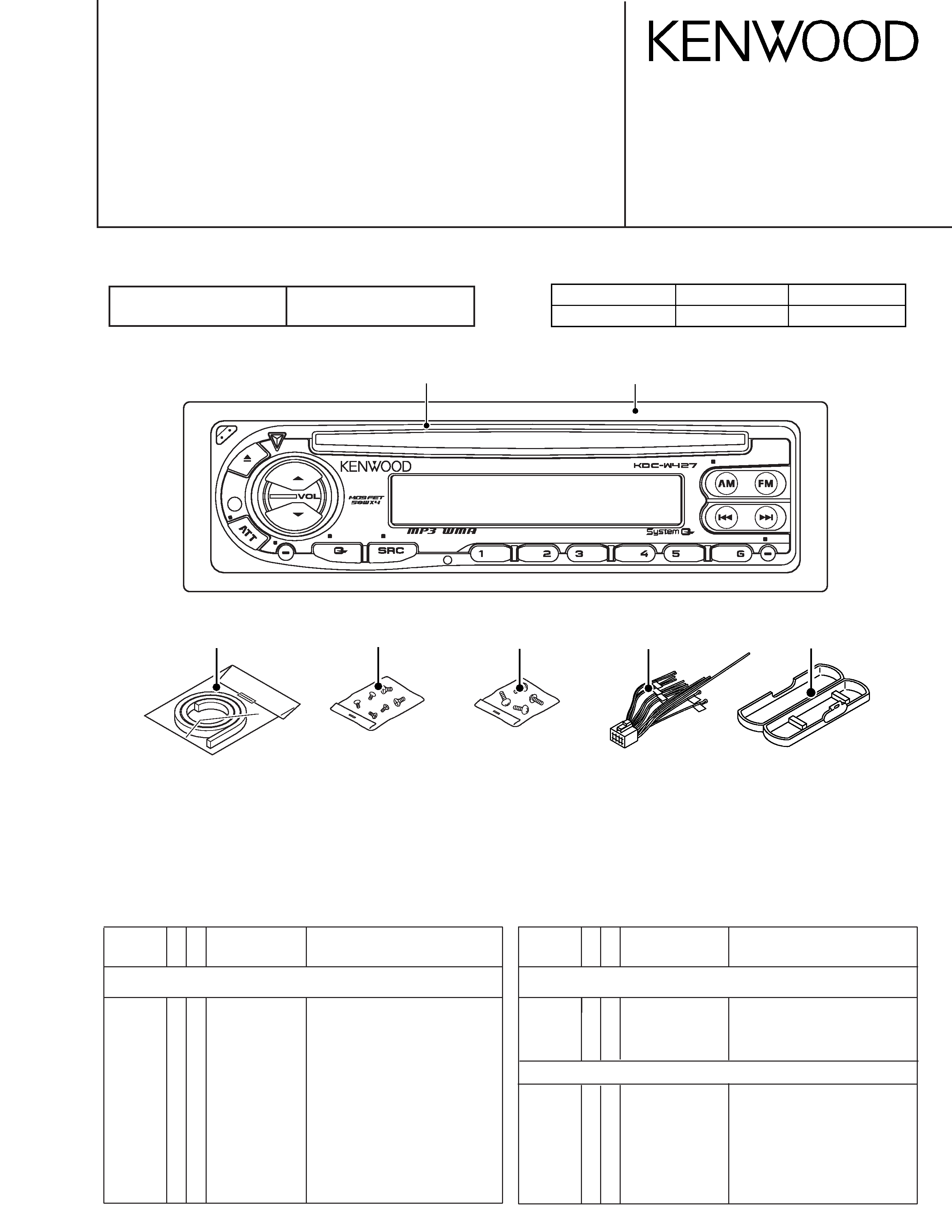 ©
2004-8 CREATED IN JAPAN
Refer to the Destination "E2" of service manual KDC-W427Y's parts list (B53-0113-00)
except the following parts.
INSTRUCTION MANUAL(ENGLISH)
POLYSTYRENE FOAMED FIXTURE
SWITCH UNIT (X16-2640-22)
Does not include the following parts.
---

Parts without Parts No. are not supplied.
P HEAD MACHINE SCREW(M2.0X2.0)
SEMS (TAPTITE SCREW)(PT2X6)
indicates safety critical components.
CD MECHANISM ASSY (X92-5070-00)
---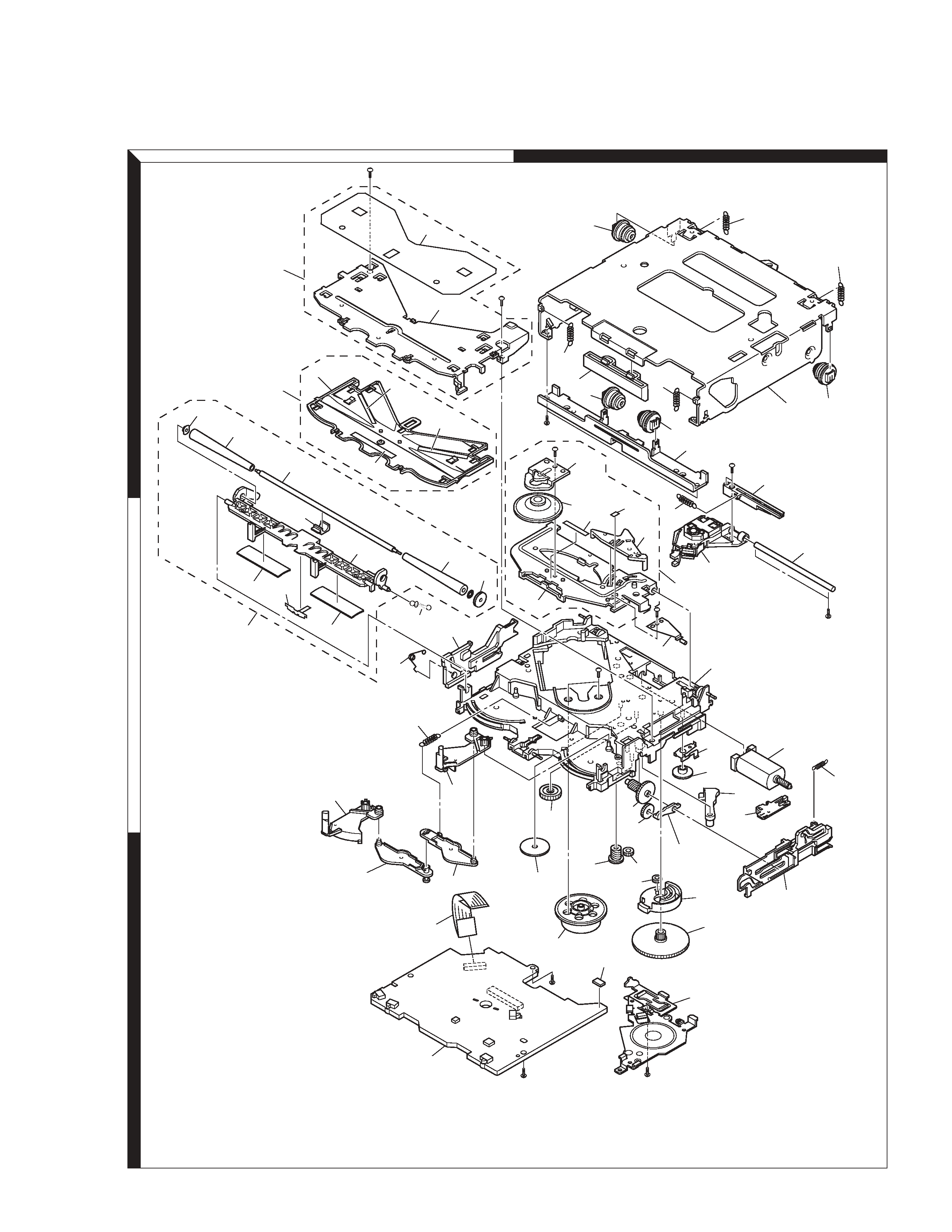 EXPLODED VIEW (MECHANISM)
Parts with the exploded numbers larger than 700 are not supplied.
---