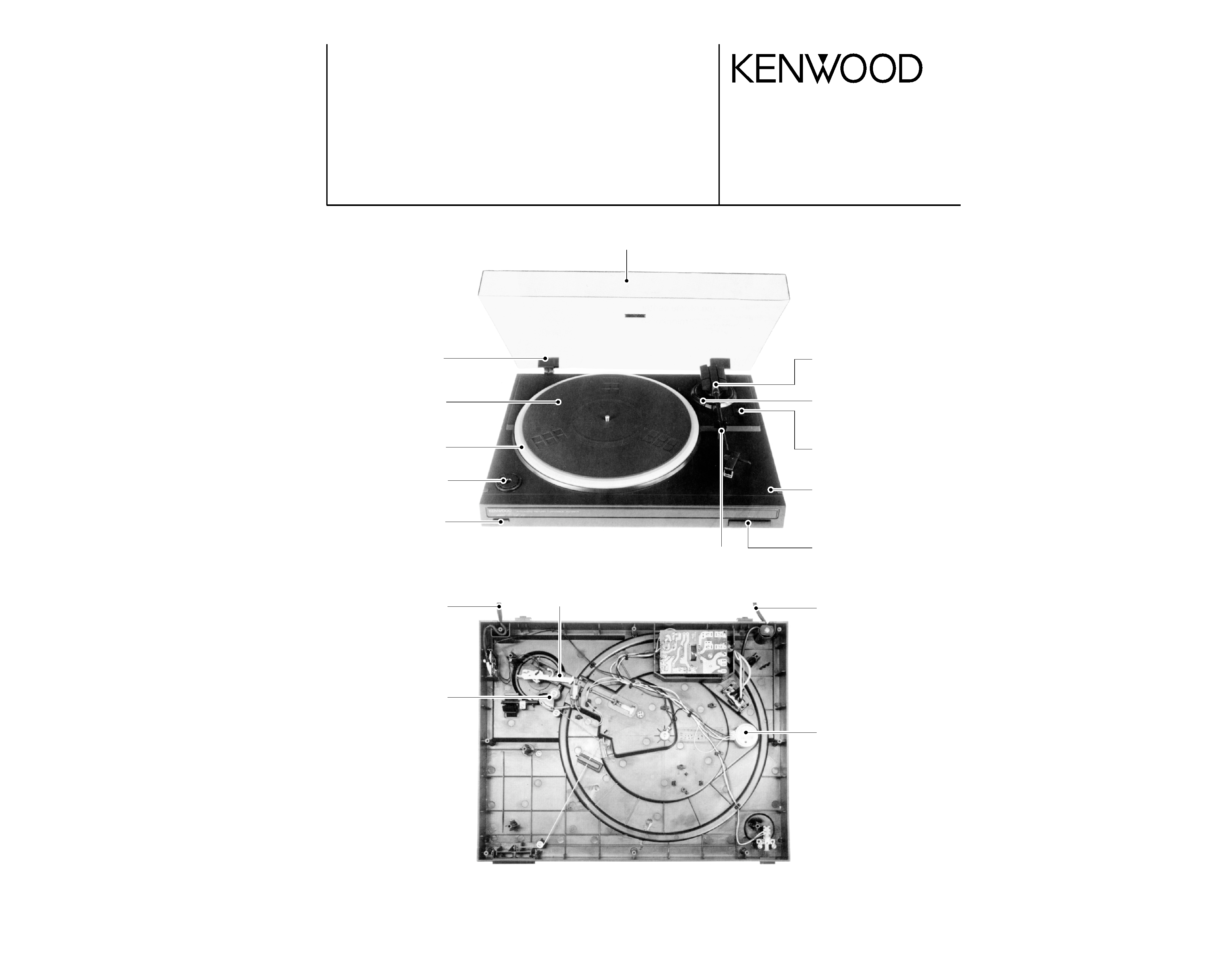 AUTOMATIC RETURN TURNTABLE
© 2000-11/B51-4279-10 (K/K) 732
* Refer to parts list on page 8 .
---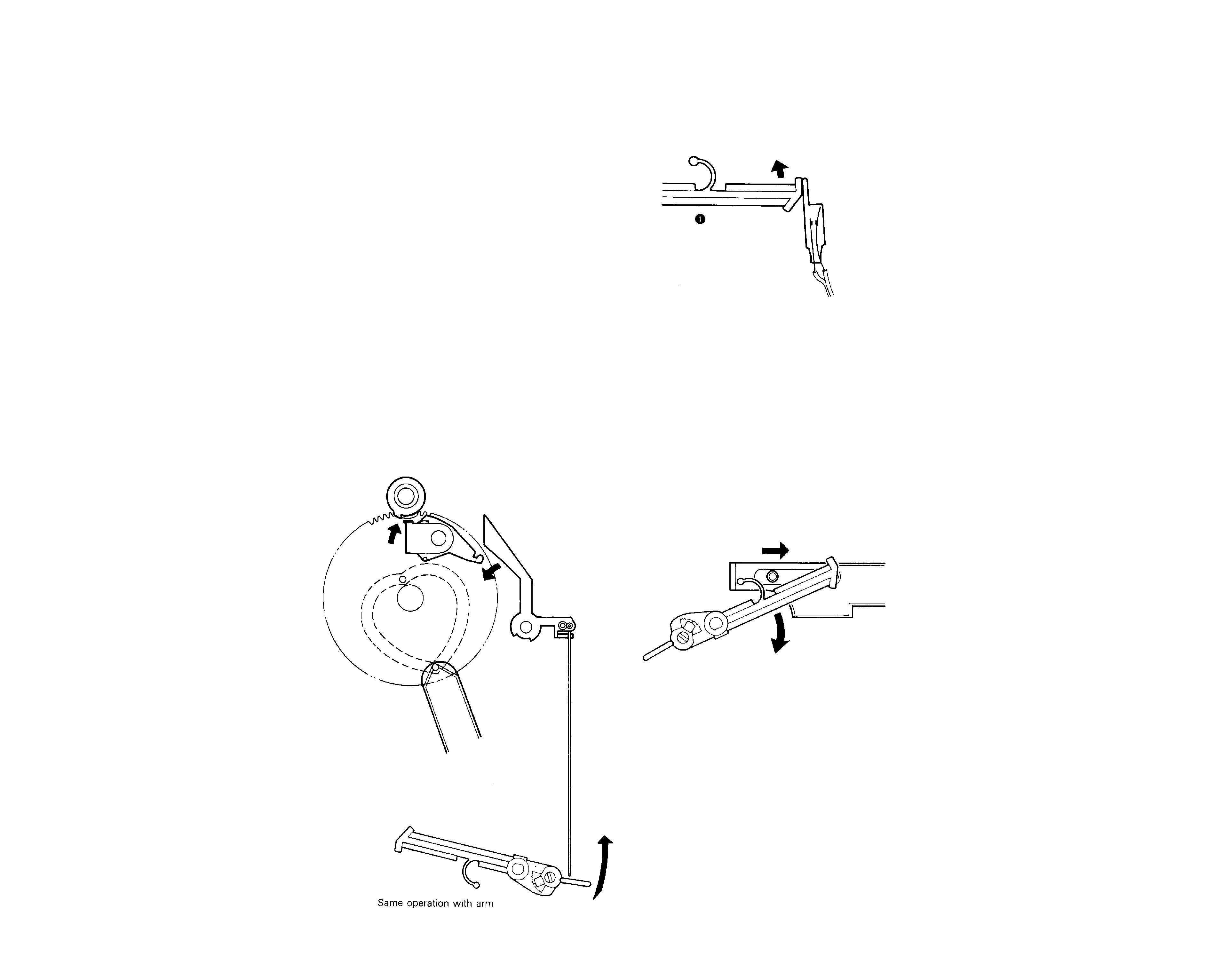 When the tonearm is moved down on the surface of the
record, the feed arm ~ moves in the direction of an arrow
so that SW2 turns ON to start the motor.
When the tonearm arrives at the end of the record, an
operation as shown below is performed. Thus, the gear of
the center shaft is engaged with the ring gear to start
counterclockwise rotation.
By the ring gear ass'y alone, the tonearm actuator moves
in the direction of arrows to return the tonearm.
---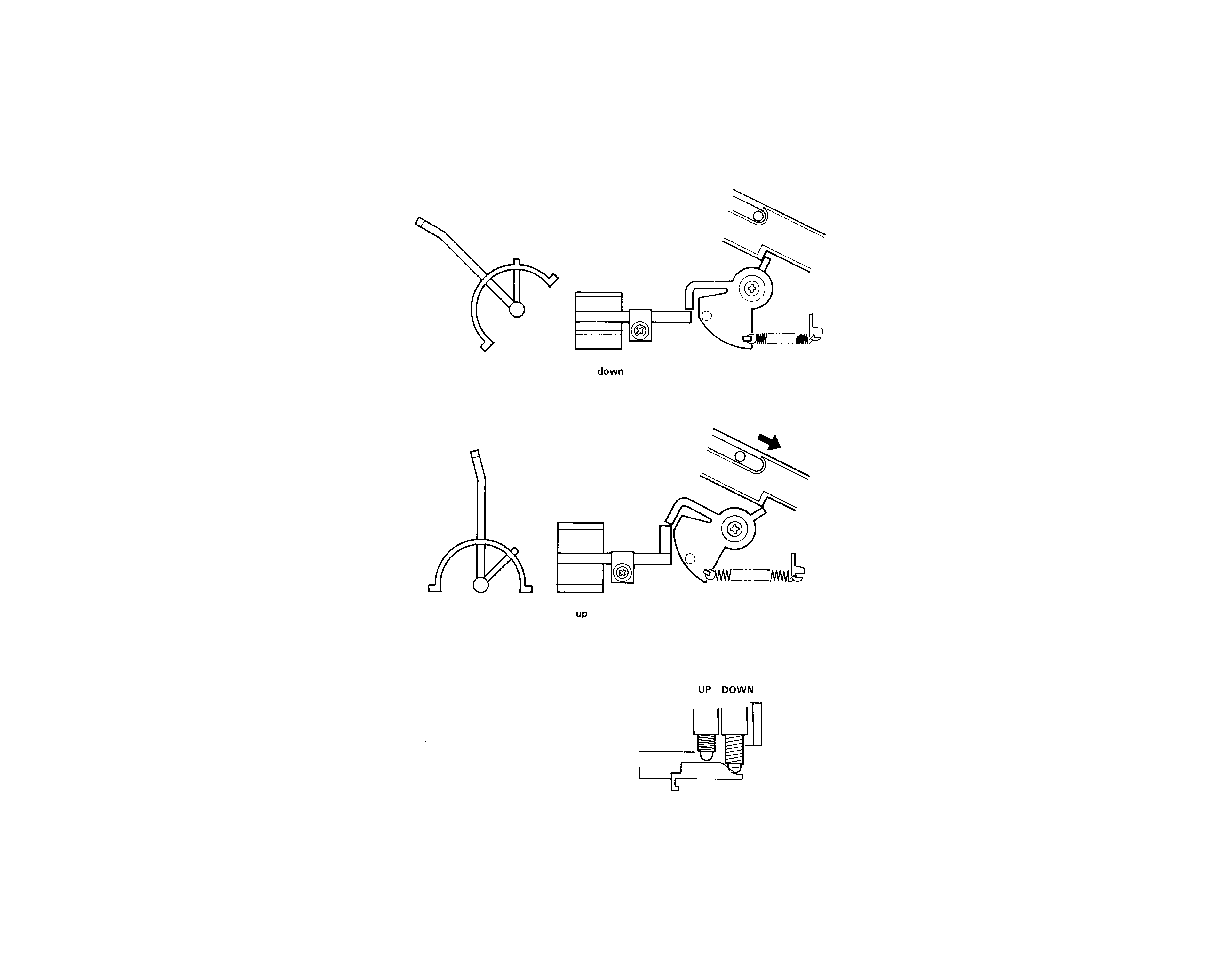 a. For manual return, the lifter and the elevator work.
b. For auto return, the tonearm actuator and the elevator
---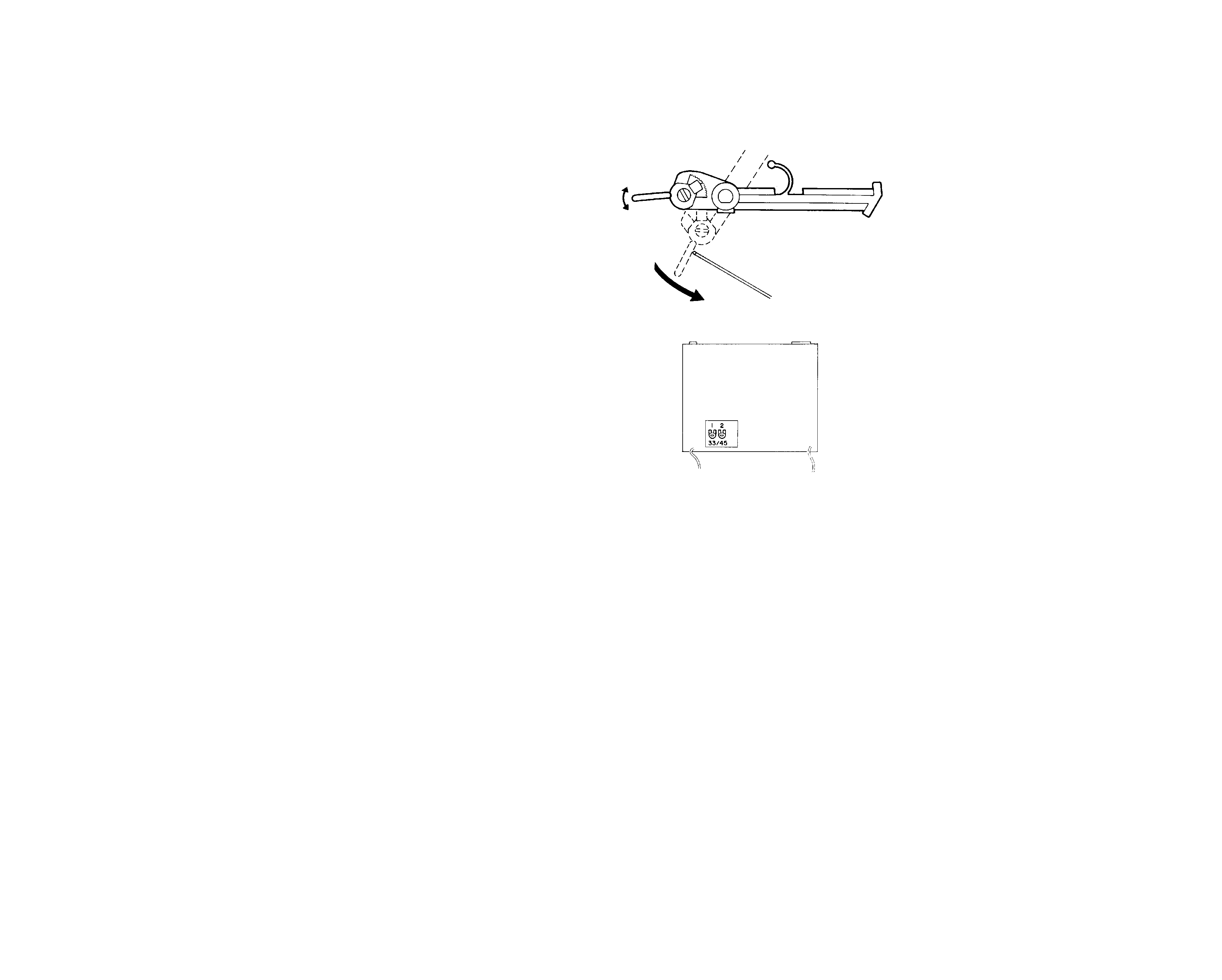 ADJUSTMENT / REGLAGES / ABGLEICH
1. Auto-return position adjustment
For this, adjust the cam as shown on the right.
(After adjustment, lock it.)
First, adjust the 33 RPM by VR1, then the 45 RPM by VR2.
1. Ajustement de la position de retour automatique
Pour ceci, ajuster la came comme indiqué sur la droite.
(Après l'ajustement, la verrouiller.)
2. Ajustement de la vitesse
D'abord ajuster les 33 tours avec RV1 puis les 45 tours avec
1. Einstellung der automatischen Rückkehrposition
Hierfür den Nocken wie rechts abgebildet einstellen.
(Nach der Einstellung arretieren.)
Zuerst 33 Upm mit VR1 und dann 45 Upm mit VR2 ein-
---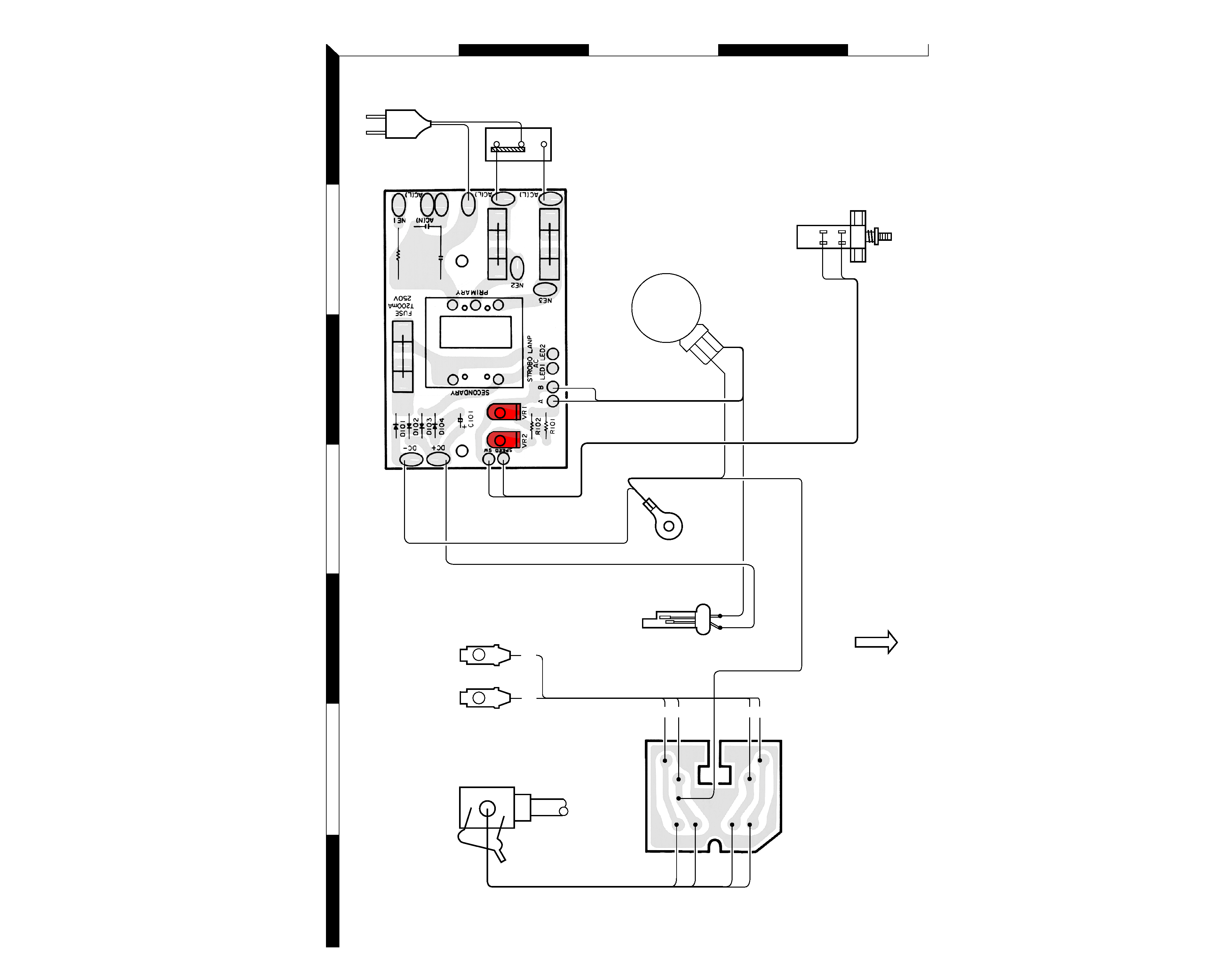 ---