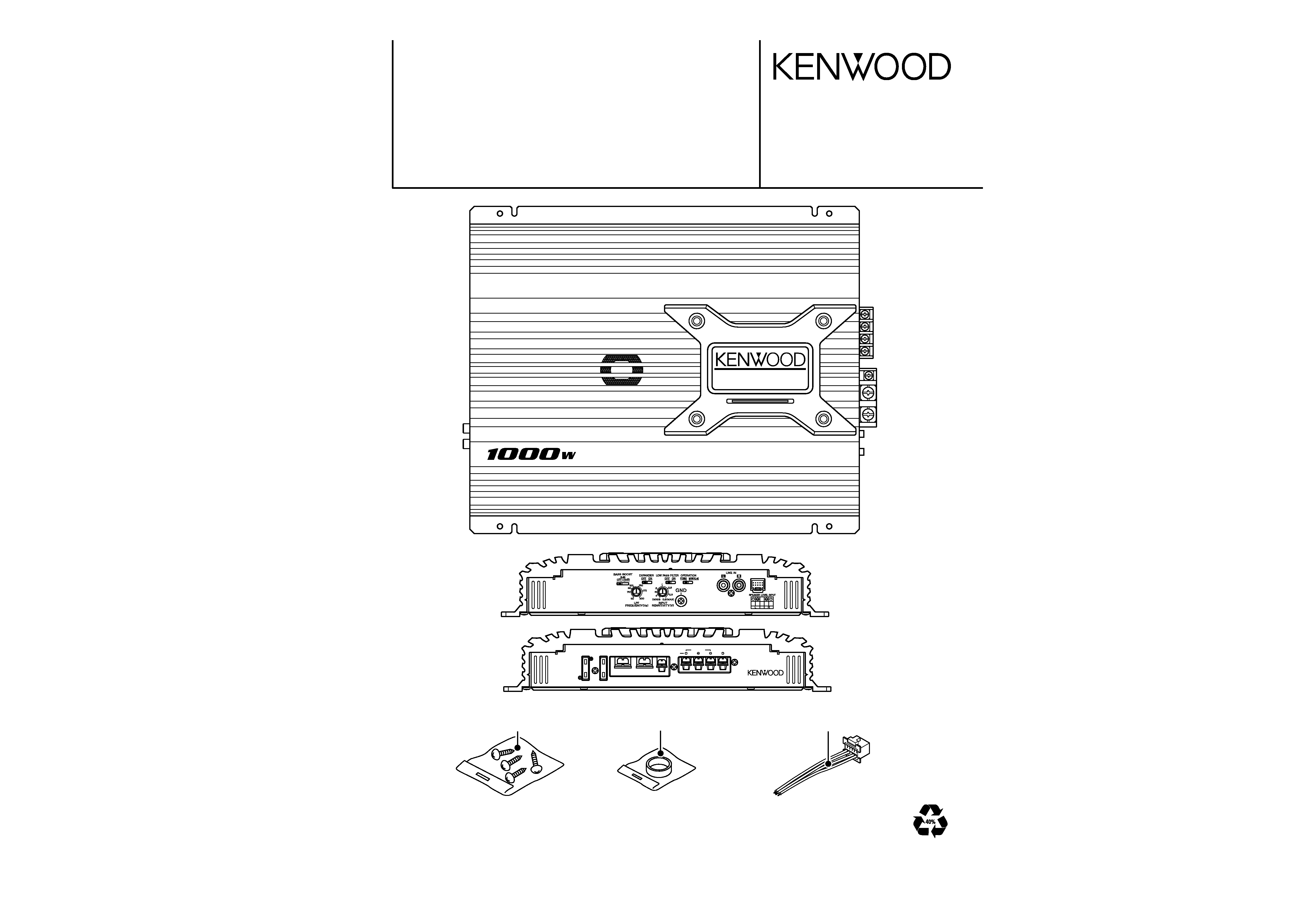 © 2001-3 PRINTED IN KOREA
---

---

The expander circuit has been designed to expand
Specifically, it inputs a signal with variation over 10
dB and outputs a signal with variation over 20 dB.
In other words, the expander circuit can make loud
sound louder and small sound smaller.
Its characteristic is as shown in Figure 1, which
shows its characteristic (B) in comparison with the
characteristic of an ordinary amp (A).
(A) Characteristic of ordinary amp
(B) Characteristic of expander
(C) Characteristic of expander amp used in the set
The point in incorporating an expander circuit in this
set is to make the audio more powerful, with punch in
The expander amp used in the set outputs similar
audio to ordinary amp when the input level is low,
while it can provide powerful audio with punch when
the input level is above a certain level.
Figure 2 shows the characteristics of the expander
It shows that the effect described above is applied in
the same way all over the bandwidth
IC4 block diagram is as shown in Figure 3.
---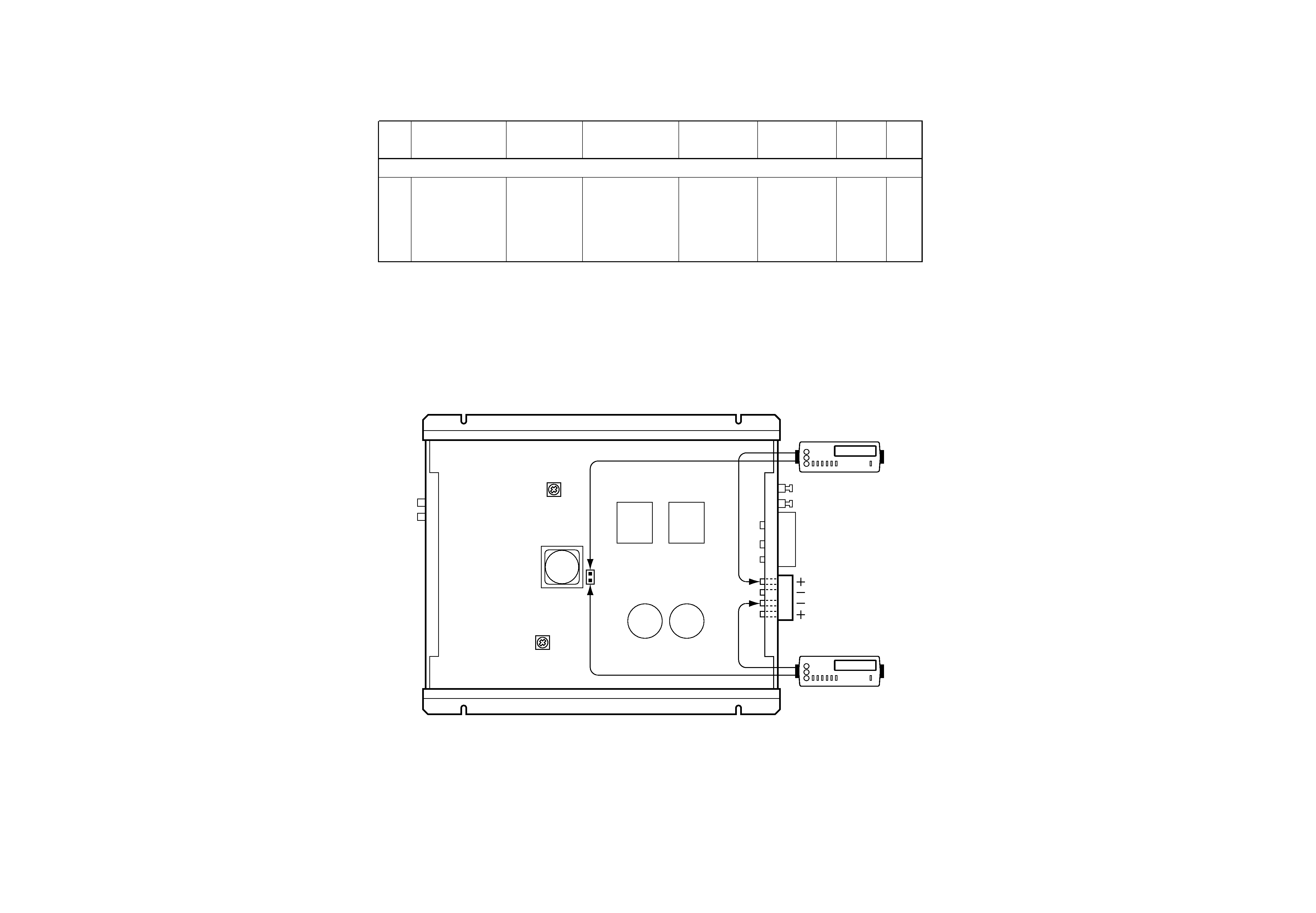 Connect a cassette receiver or CD receiver.
---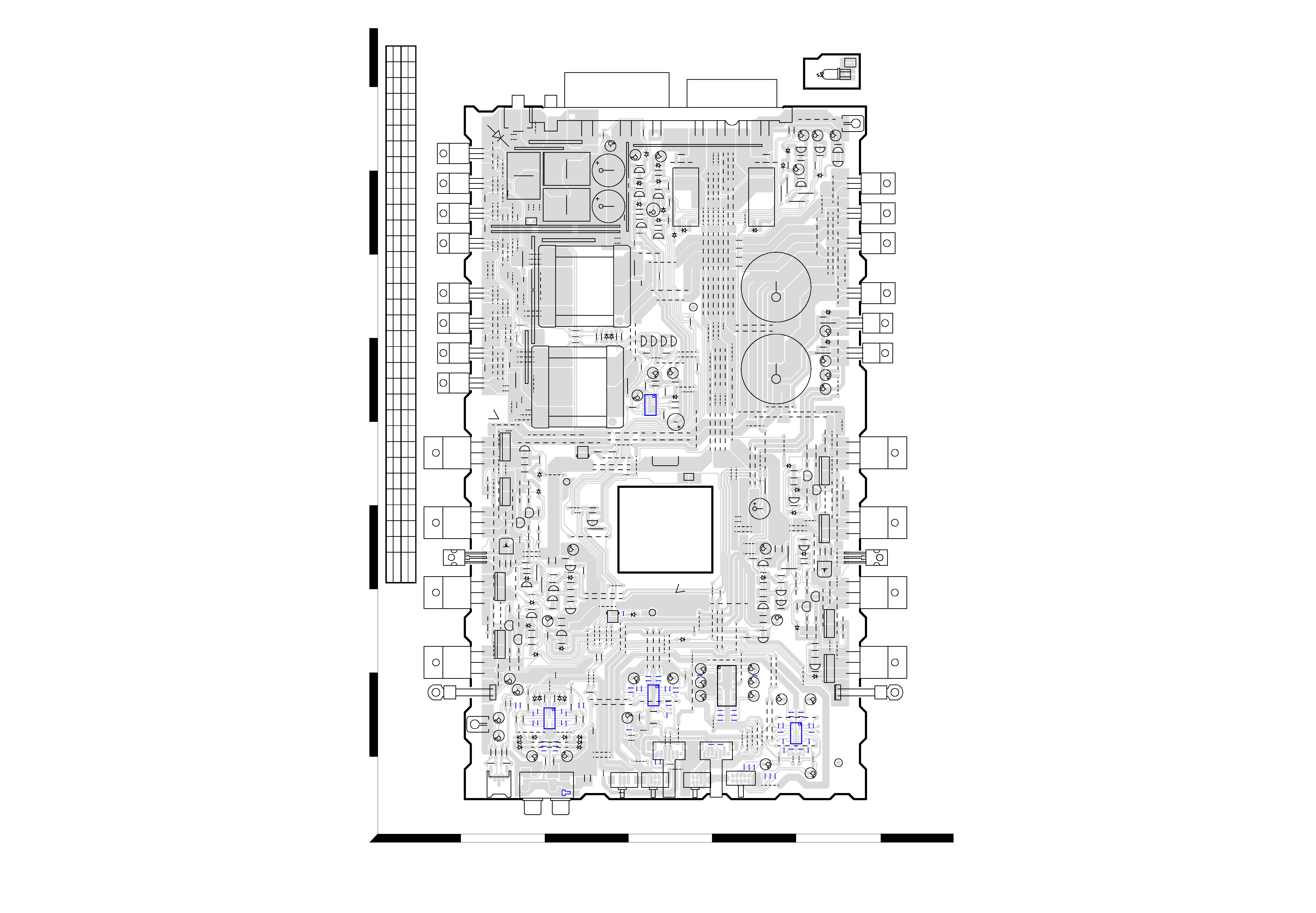 Refer to the schematic diagram for the value of resistors and capacitors.
PC BOARD (Component side view)
Q33 Q101 Q102 Q103 Q104 Q105 Q106 Q107 Q108 Q109 Q110 Q111 Q112 Q113 Q114 Q115 Q116 Q117 Q118 Q119 Q120 Q121 Q122 Q123 Q124 Q125 Q126 Q127 Q128
---