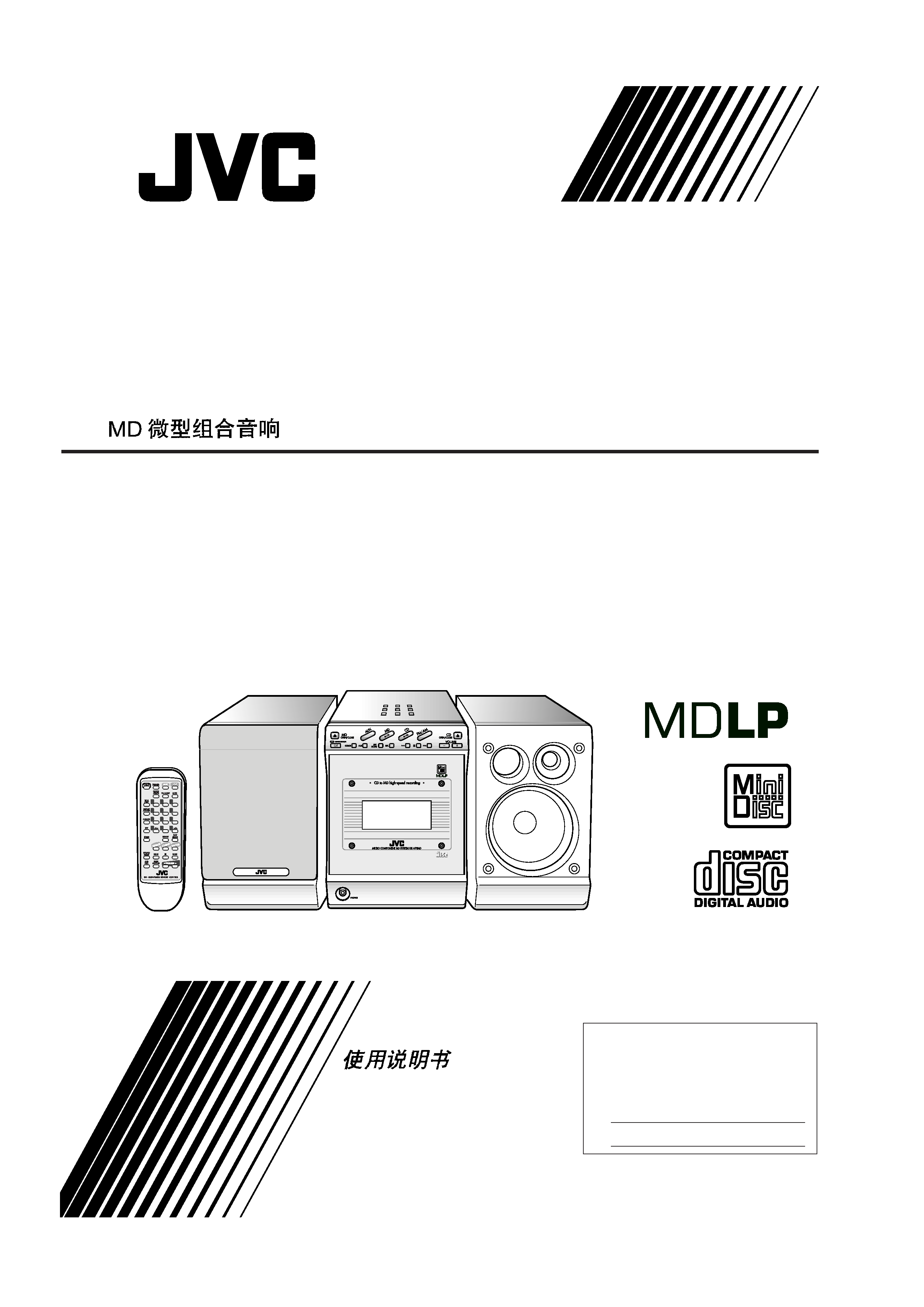 Enter below the Model No. and Serial
No. which are located either on the rear,
bottom or side of the cabinet. Retain this
information for future reference.
MICRO COMPONENT MD SYSTEM
SISTEMA MD DE MICROCOMPONENTES
SISTEMA MD DE MICROCOMPONENTE
UX-A70MD[US,UB,UJ]COVER_f
---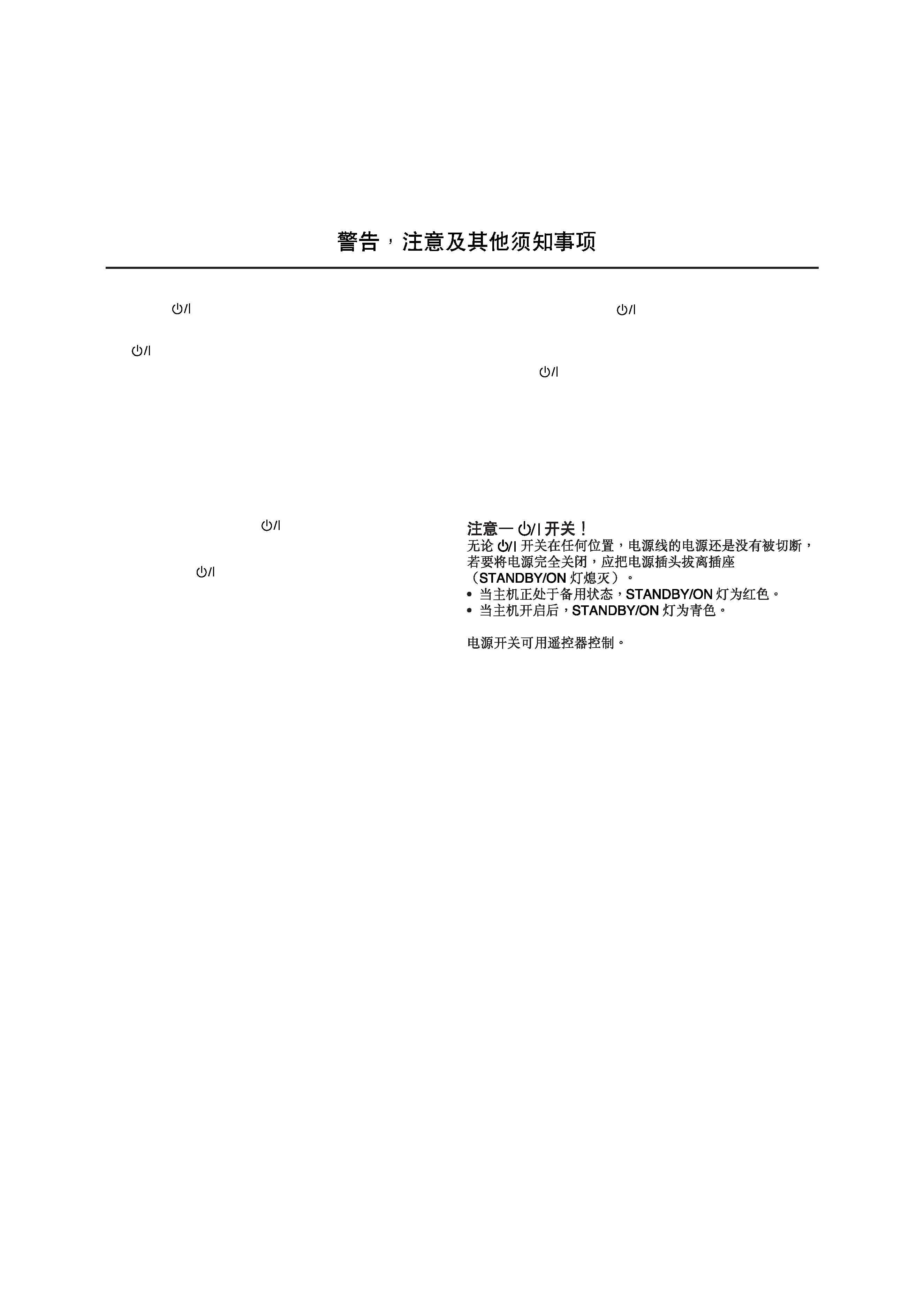 Disconnect the mains plug to shut the power off completely (the
STANDBY/ON lamp goes off).
switch in any position does not disconnect the mains
· When the unit is on standby, the STANDBY/ON lamp lights
· When the unit is turned on, the STANDBY/ON lamp lights
The power can be remote controlled.
Warnings, Cautions and Others
Avisos, precauciones y otras notas
Advertências, precauções e outras notas
Desconecte o cabo de alimentação para desligar completamente
a alimentação de energia (o indicador luminoso STANDBY/ON se
não desconecta totalmente a alimentação seja
· Quando o aparelho estiver em standby, o indicador luminoso
· Quando o aparelho estiver ligado, o indicador luminoso estará
A alimentação pode ser controlada remotamente.
Precaución ­­ Interruptor
Desconecte el enchufe de la red para desconectar la alimentación
por completo (la lámpara STANDBY/ON se apaga).
no desconectará completamente la
alimentación principal, cualquiera que sea su posición.
· Cuando la unidad está en espera, la lámpara STANDBY/ON
· Cuando conecta la unidad, la lámpara STANDBY/ON se
La alimentacion puede ser controlada a distancia.
UX-A70MD[US,UB,UJ]safety_f
---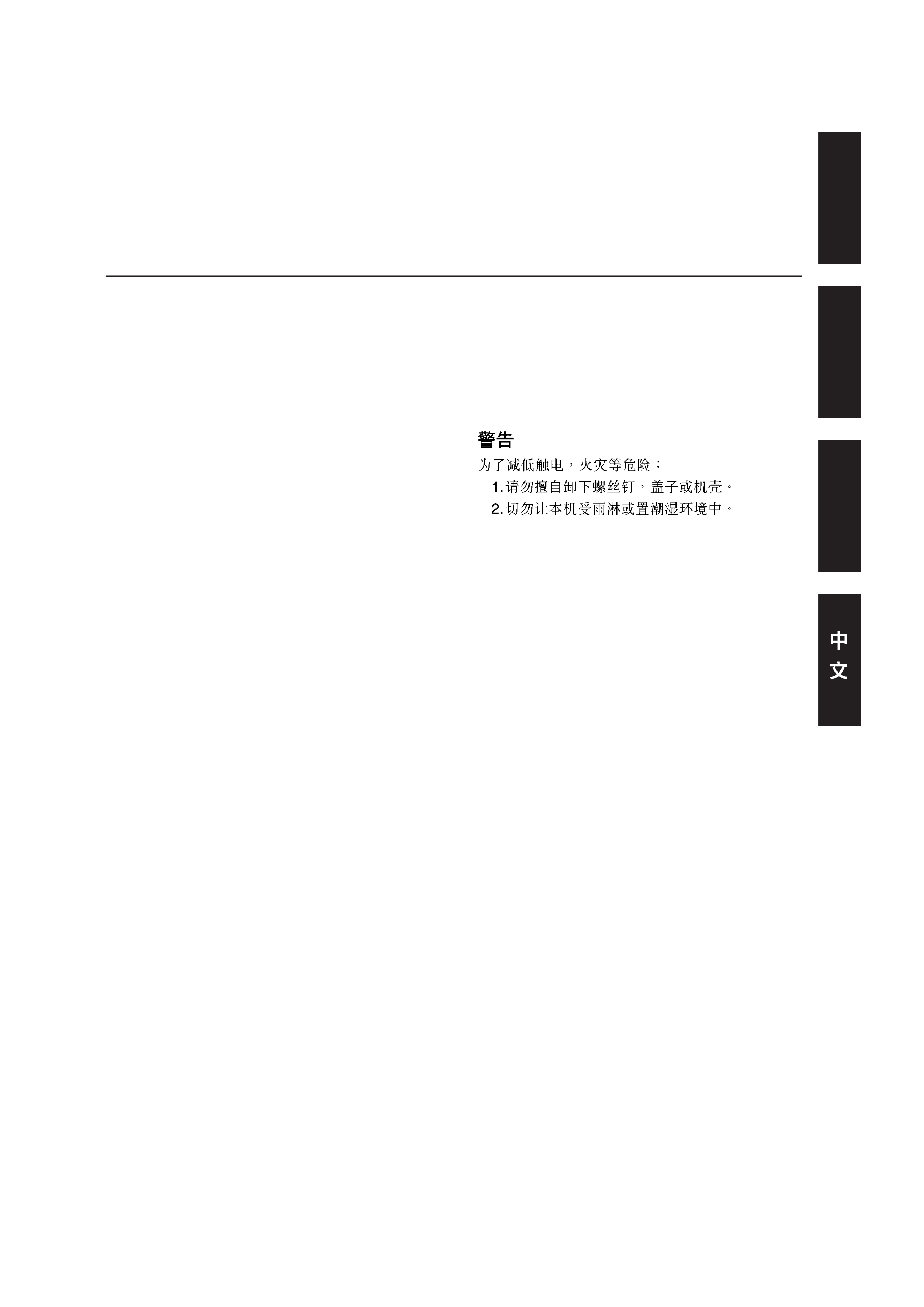 To reduce the risk of electrical shocks, fire, etc.:
Do not remove screws, covers or cabinet.
Do not expose this appliance to rain or mois-
Para reducir riesgos de choques eléctricos, incendio, etc.:
No extraiga los tornillos, los cubiertas ni la caja.
No exponga este aparato a la lluvia o a la
Para reduzir riscos de choques elétricos, incêndio, etc.:
Não remova parafusos e tampas ou desmonte a
Não exponha este aparelho à chuva nem à
UX-A70MD[US,UB,UJ]safety_f
---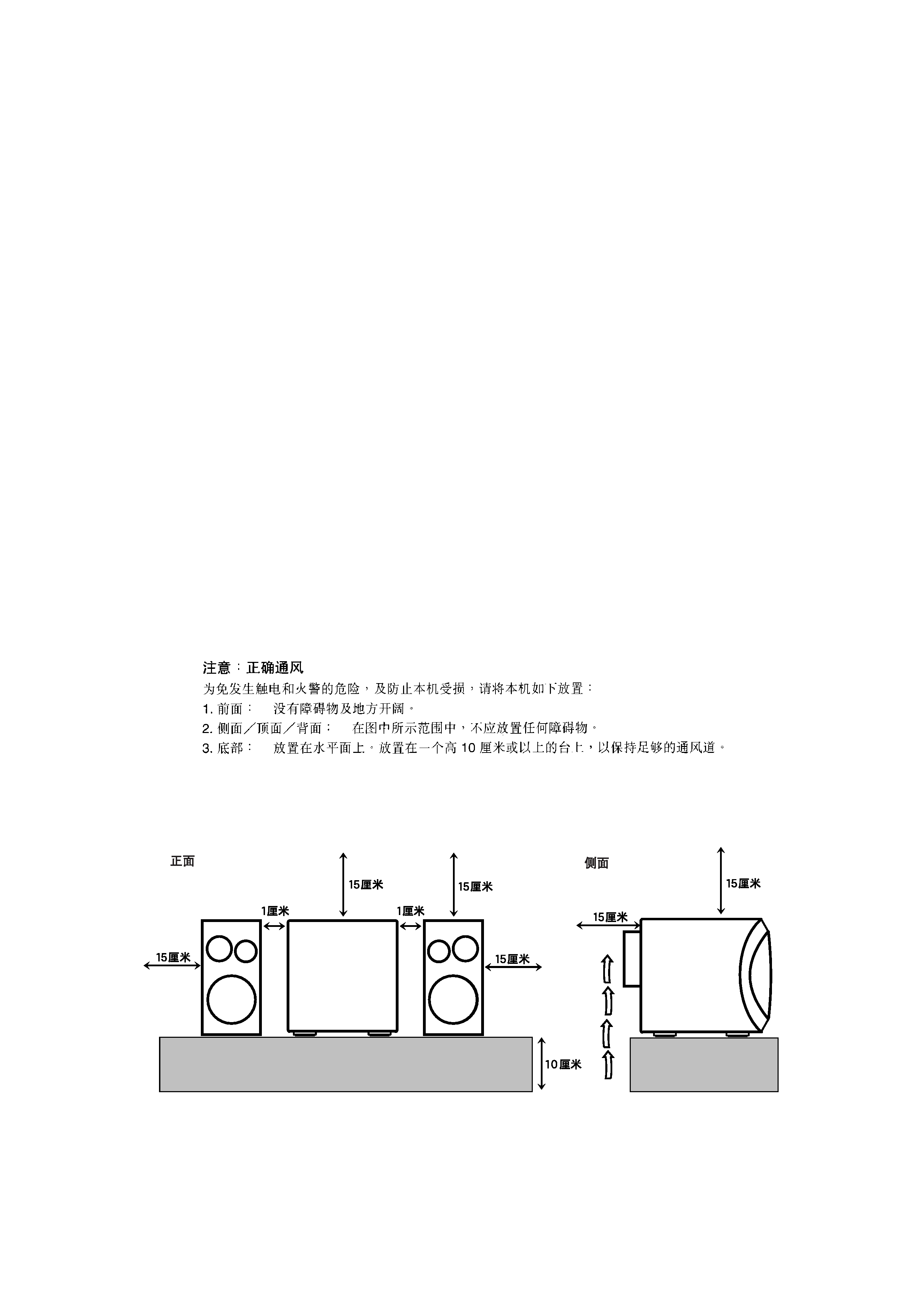 Caution: Proper Ventilation
To avoid risk of electric shock and fire, and to prevent damage, locate the apparatus as follows:
No obstructions and open spacing.
2 Sides/ Top/ Back: No obstructions should be placed in the areas shown by the dimensions
Place on the level surface. Maintain an adequate air path for ventilation by
placing on a stand with a height of 10 cm or more.
Precaución: el aparato debe estar bien ventilado
Para evitar posibles riesgos de descargas eléctricas e incendios y prevenir cualquier
posible daño, coloque el aparato del modo siguiente:
No ponga nada delante, deje el espacio libre.
2 Laterales/ parte superior/ parte trasera: No se debería colocar nada en las áreas y
las distancias que se detallan a
Coloque el aparato sobre una superficie recta. Debe haber
buena circulación de aire; para ello, coloque el aparato sobre
una base a una altura mínima de 10 cm.
Precaução: Ventilação adequada
Para evitar riscos de choques elétricos e incêndios, e prevenir avarias, instale o
Sem obstruções e espaços abertos.
2 Partes laterais/Tampa/Posterior: Nenhuma obstrução deverá ser colocada entre as
áreas cujas dimensões são indicadas abaixo.
Instale-o sobre uma superfície plana. Deverá ser mantido
espaço suficiente para a ventilação se este for instalado numa
posição que tenha uma altura de 10 cm ou mais.
UX-A70MD[US,UB,UJ]safety_f
---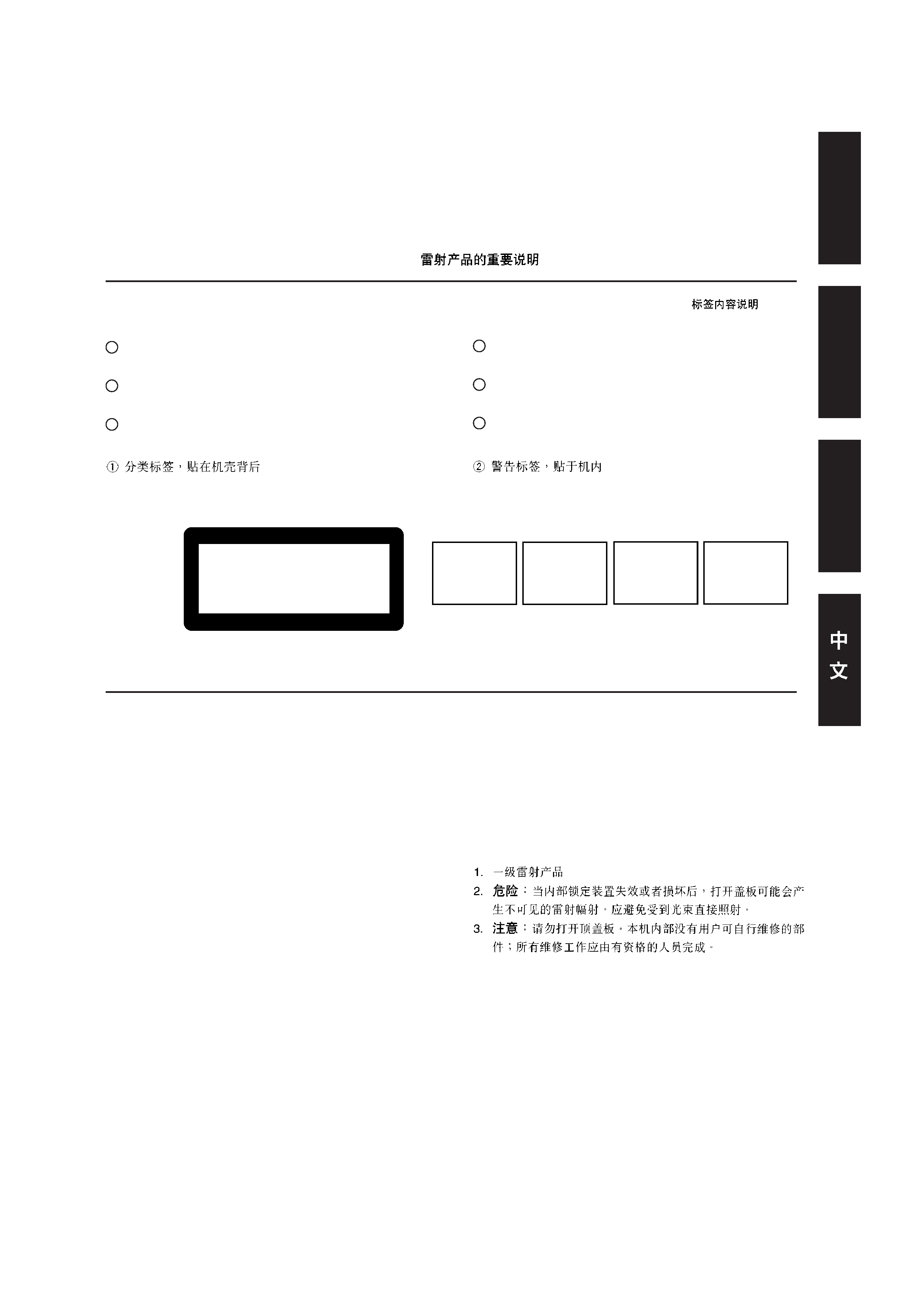 REPRODUCTION OF LABELS / REPRODUCCIÓN DE ETIQUETAS / REPRODUÇÃO DE ETIQUETAS /
DANGER: Invisible laser radiation when open and
interlock failed or defeated. Avoid direct exposure to
CAUTION: Do not open the top cover. There are no
user serviceable parts inside the unit; leave all
servicing to qualified service personnel.
interlock failed or defeated.
sikkerhedsafbrydere er ude
af funktion. Undgå udsæt-
strålning när denna del är
jalukitus ohitettaessa olet
lasersäteilylle. Älä katso
IMPORTANT FOR LASER PRODUCTS / IMPORTANTE PARA PRODUCTOS LÁSER /
IMPOTANTE PARA PRODUTOS LASER
/
CLASSIFICATION LABEL, PLACED ON REAR ENCLO-
ETIQUETA DE CLASIFICACIÓN, PEGADA EN LA
PARTE POSTERIOR DE LA CAJA
ETIQUETA DE CLASSIFICAÇÃO LOCALIZADA NA
PARTE POSTERIOR DA CAIXA DO APARELHO.
WARNING LABEL, PLACED INSIDE THE UNIT
ETIQUETA DE ADVERTENCIA, PEGADA EN EL IN-
ETIQUETA DE ADVERTÊNCIA LOCALIZADA NA
PARTE INTERNA DA UNIDADE.
PELIGRO: En el interior hay radiación láser invisible. Evite el
contacto directo con el haz.
PRECAUCIÓN: No abra la tapa superior. En el interior de la
unidad no existen piezas reparables por el usuario; deje todo
servicio técnico en manos de personal calificado.
PERIGO: O laser emite uma rediação invisível que é
perigosa, caso o aparelho esteja aberto e a trava
inoperante ou danificada. Evite exposição direta ao feixe
CUIDADO: Não abra a caixa do aparelho. Não existem
peças reparáveis pelo usuário na parte interna da unidade.
Solicite assistência técnica somente a pessoal técnico
UX-A70MD[US,UB,UJ]safety_f
---