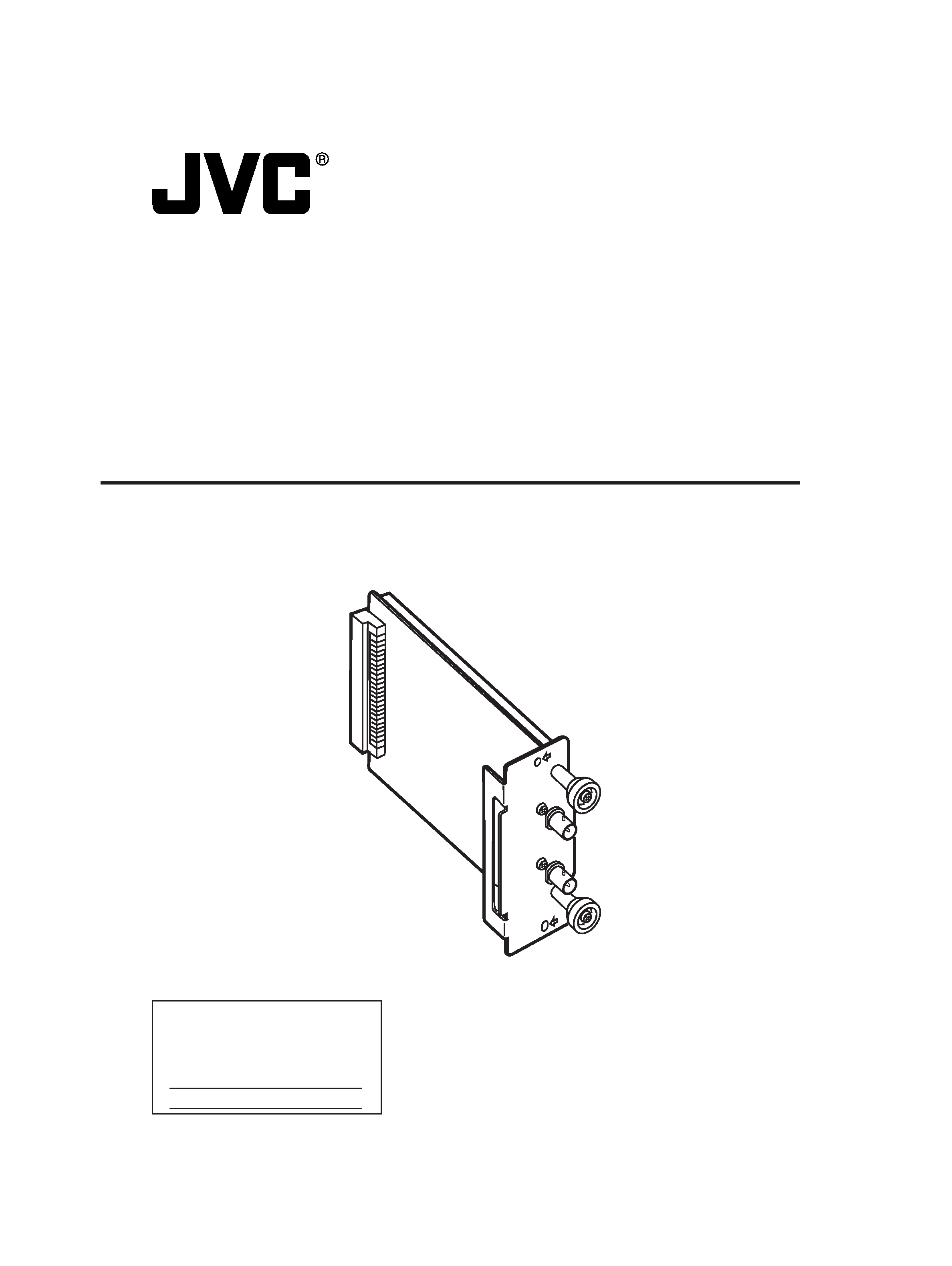 This instruction book is made from
Enter below the Serial No. which is
located on the body. Retain this
information for future reference.
e00_sax65u(cover_f_b)e.p65
---

SAFETY PRECAUTIONS (FOR USA AND CANADA)
D'INCENDIE OU D'ELECTRO-CUTION,
NE PAS EXPOSER L'APPAREIL A
L'HUMIDITE OU A LA PLUIE.
La plaque d'identification (numéro de
série) se trouve sur l'appareil.
RENSEIGNEMENT (POUR CANADA)
This Class A digital apparatus
complies with Canadian ICES-003.
Cet appareil numérique de la
Class A est conforme à la norme
TO REDUCE THE RISK OF FIRE OR
ELECTRIC SHOCK, DO NOT EXPOSE
THIS APPLIANCE TO RAIN OR
The rating plate (serial number plate) is
This equipment has been tested and
found to comply with the limits for a
Class A digital device, pursuant to Part
15 of the FCC Rules. These limits are
designed to provide reasonable
protection against harmful interference
when the equipment is operated in a
commercial environment. This
equipment generates, uses, and can
radiate radio frequency energy and, if
not installed and used in accordance
with the instruction manual, may cause
harmful interference to radio
communications. Operation of this
equipment in a residential area is likely
to cause harmful interference in which
case the user will be required to correct
the interference at his own expense.
CHANGES OR MODIFICATIONS NOT
APPROVED BY JVC COULD VOID
USER'S AUTHORITY TO OPERATE
THIS DEVICE COMPLIES WITH PART
15 OF THE FCC RULES. OPERATION
IS SUBJECT TO THE FOLLOWING
TWO CONDITIONS: (1) THIS DEVICE
INTERFERENCE, AND (2) THIS
INCLUDING INTERFERENCE THAT
---

SAFETY PRECAUTIONS (FOR EUROPE)
TO REDUCE THE RISK OF FIRE OR
ELECTRIC SHOCK, DO NOT EXPOSE
THIS APPLIANCE TO RAIN OR
This is a Class A product. In a domestic
environment this product may cause
radio interference in which case the user
may be required to take adequate
This equipment is in conformity with the provisions and protection requirements of the
corresponding European Directives. This equipment is designed for professional video
appliances and can be used in the following environments:
Controlled EMC environment (for example purpose built broadcasting or recording
studio), and the rural outdoors environment (far away form railways, transmitters,
overhead power lines, etc)
In order to keep the best performance and furthermore for electromagnetic compatibility we
recommend to use cables not exceeding the following lengths:
Where there are strong electromagnetic waves or magnetism, for example near a radio
or TV transmitter, transformer, moter, etc., the picture and sound may be disturbed.
In such a case, please keep the apparatus away from the sources of the disturbance.
---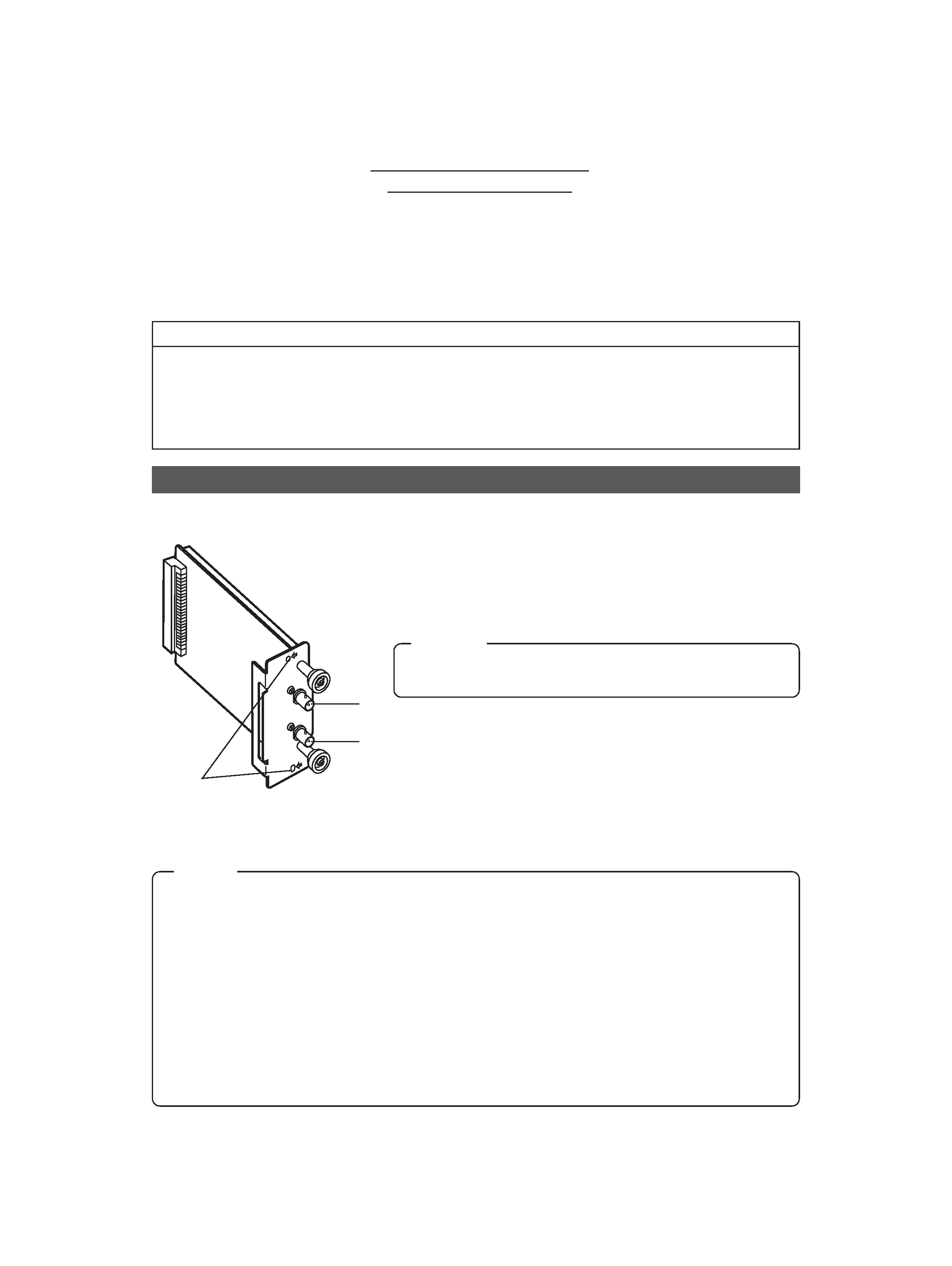 By connecting the SDI output board to the DV VIDEOCASSETTE RECORDER BR-DV6000,
serial digital video signals (SMPTE259M-compliant) and digital audio signals (AES/EBU)
· This board also simultaneously outputs EMBEDDED AUDIO.
About restrictions of BR-DV6000
· In case, these two models with bottom 4 digits of serial number is more than below
number, it is compatible with SA-X65U. BR-DV6000U #0651, BR-DV6000EC #0191
· BR-DV6000E marked with (B) on the Rating Label is compatible with SA-X65U.
( Bottom 4 digits of serial number is more than #0881 )
For details, please contact your JVC dealer.
· The embedded audio is only compatible with channels 1 and 2. The same data which
is output on channels 1 and 2, is also output on channels 3 and 4.
· The embedded audio and AES/EBU are output in 48 kHz/20 bit mode regardless of
· In the case of the following, "NO EMBEDDED AUDIO" may temporarily be detected
· When the VTR mode is switched such as STOP PLAY mode, etc.
· When the input selection of BR-DV6000 is switched, or when input signals or
reference signals are inserted/removed.
· When unrecorded portion of a tape is played back.
· When the audio sample frequency mode is switched.
q [SDI OUT] SDI output connector
Output serial digital video signal
(SMPTE272M ­ compliant) is simultaneously output.
To avoid causing malfunction, please do not touch this
terminal except when connecting cable to it.
w [AES/EBU OUT] Digital audio output connector
Outputs digital audio interface standard (AES/EBU)
These are the screw holes for mounting the SA-X65U
SDI OUT to the BR-DV6000.
---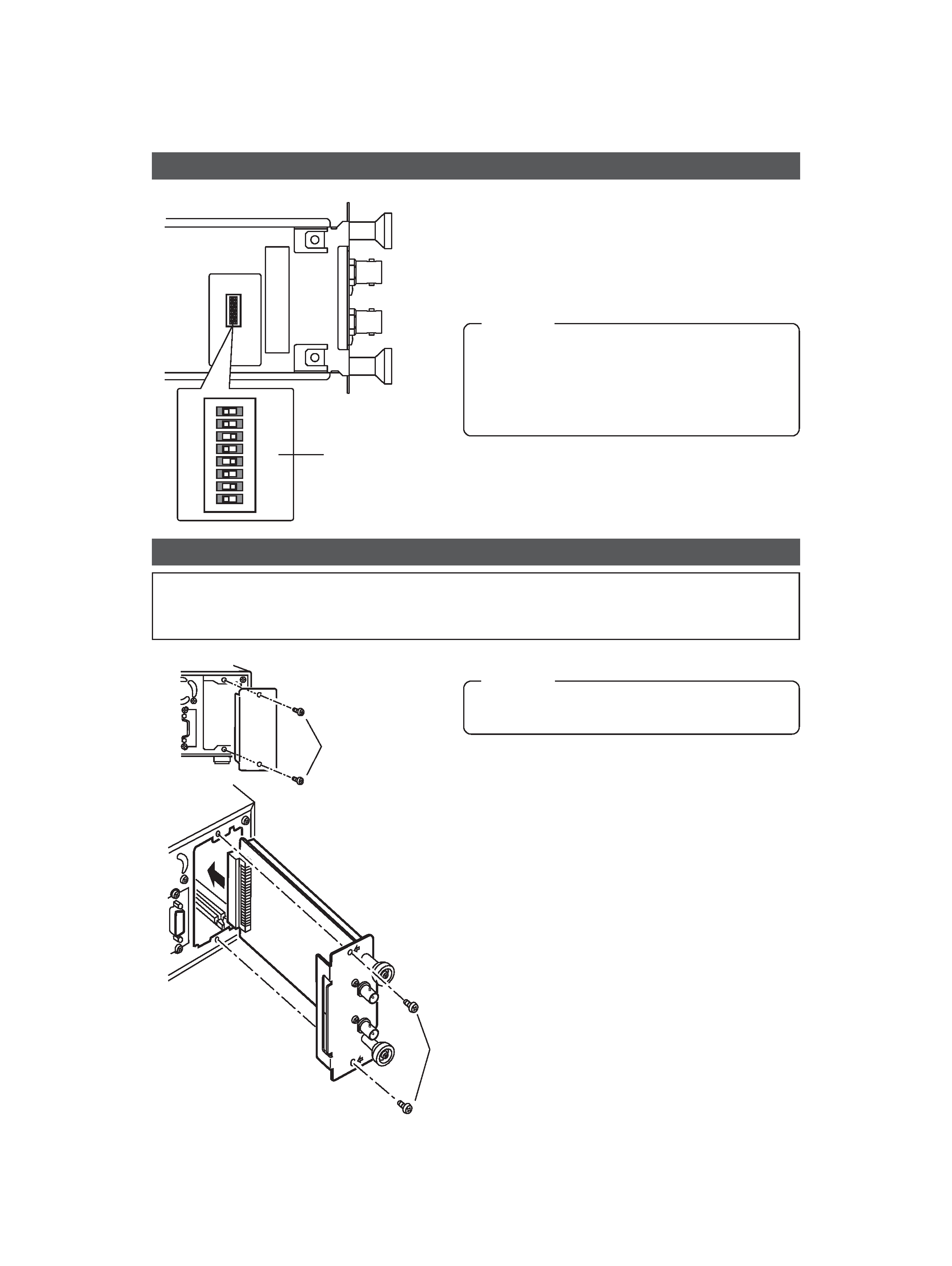 Part names and Functions (continued)
The replacement procedure is described below. However, to prevent electrical shock or
injury, the work should be performed only by a qualified personnel or a JVC authorized
Setting switches for factory adjustment
· Do not change the settings for switch
· 3, 5, and 7 are initially set to ON for switch
(S201), all of the other values are set to
To prevent electrical shock, remove the AC
adaptor before installing SA-X65U.
1
Remove the slot cover by removing the two
A screws, which are securing the cover.
2
Insert SA-X65U into BR-DV6000.
3
Fix SA-X65U to BR-DV6000 with the two A
4
Turn on the BR-DV6000 power.
---