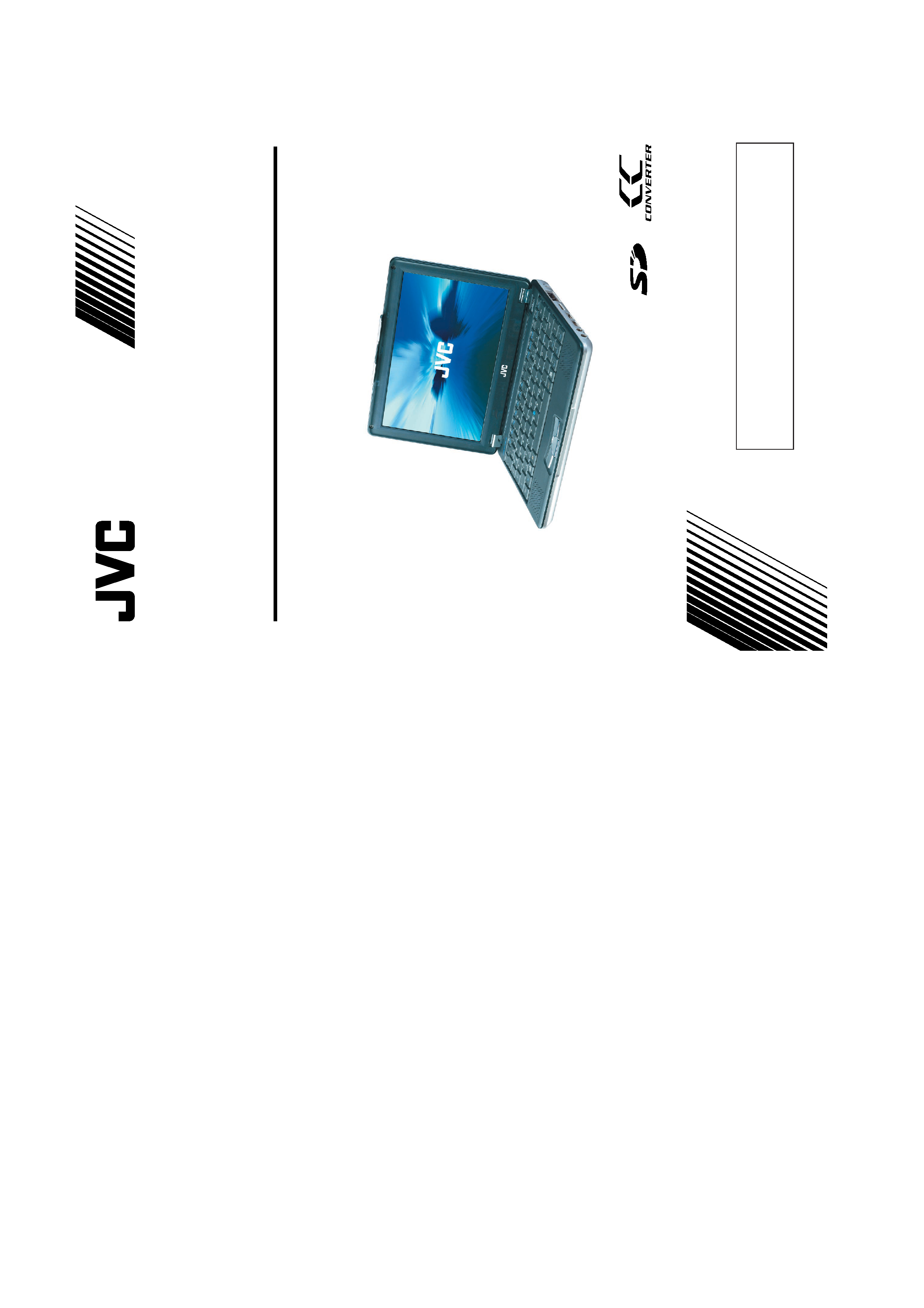 Read and follow the instructions of this manual to use your Mobile
Always read the "Safety Precautions" and "Operation Notes." Keep
this manual and the warranty card for further reference.
Thank you for purchasing the JVC MP-XP7210GB/MP-XP3210GB
2002 VICTOR COMPANY OF JAPAN, LIMITED
VICTOR COMPANY OF JAPAN, LIMITED
The built-in V.90 modem is installed for use on official analog
telephone lines in Germany, UK, Austria, France and Switzerland.
---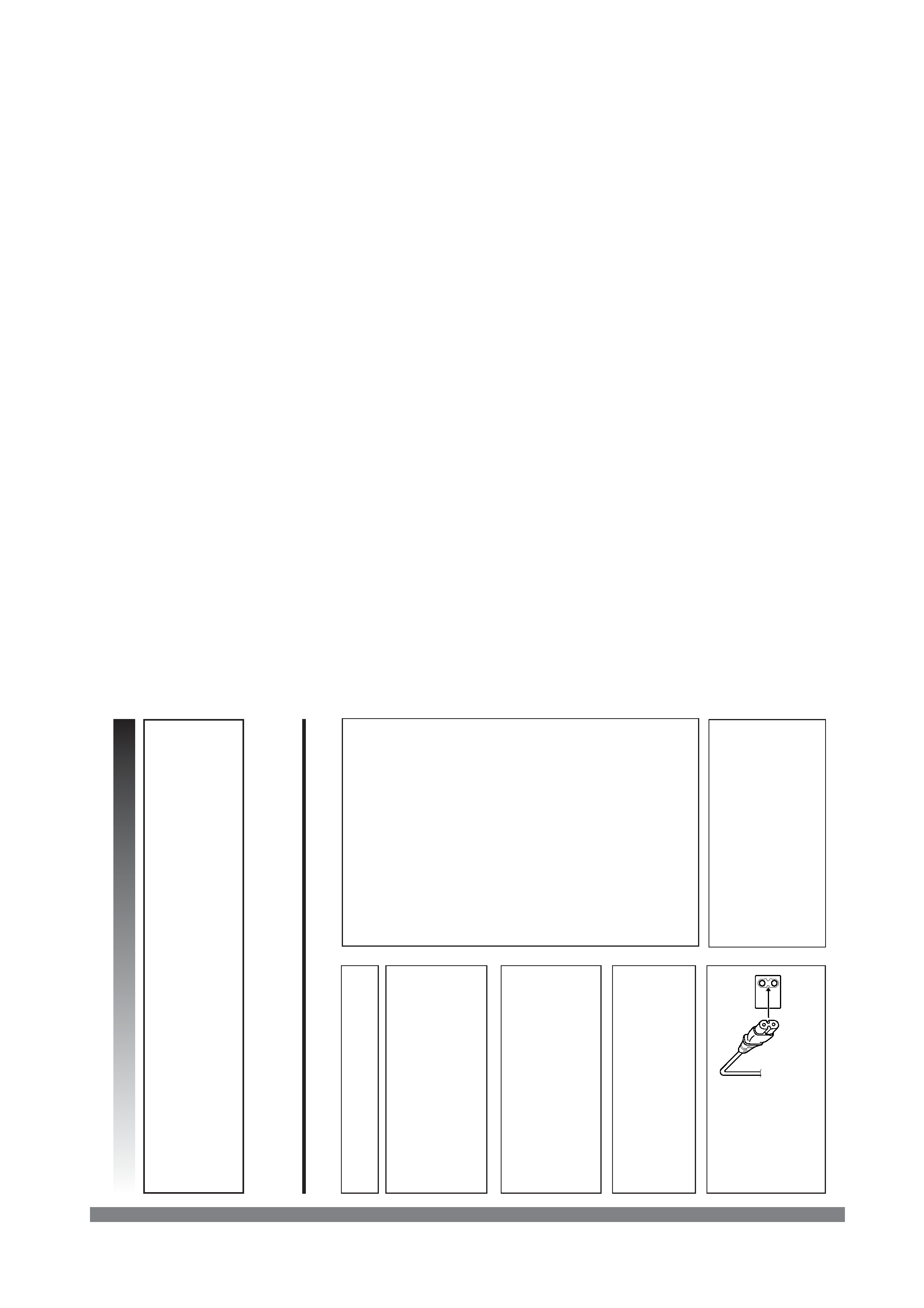 It is recommended that you . . .
.... read thoroughly the Safety Precautions. They contain extremely important information regarding the safe
The rating plate (serial number plate) and safety
caution are on the bottom and/or the back of
The rating information and safety caution of the
AC Adapter are on the bottom of the adapter.
Thank you for purchasing this Mobile mini note PC. Before use, please read the safety information and
precautions contained in the following pages to ensure safe use of this product.
The modem incorporated in this product was tested according the standard TBR21.
The correct function on a public analogue telephone line is confirmed with the listed cautions.
Should you have any problem on a specific telephone network, we kindly ask you to inform your JVC
Service Centre the nature of the problem and details of which service provider you are using.
To prevent shock, do not open the cabinet. No
user serviceable parts inside. Refer servicing to
When you are not using the AC Adapter for a
long period of time, it is recommended that you
disconnect the power cord from the AC outlet.
it is no longer wobbly, and then plug the larger
end of the power cord into an AC outlet.
DO NOT cut off the mains plug from this equipment. If
the plug fitted is not suitable for the power points in your
home or the cable is too short to reach a power point,
then obtain an appropriate safety approved extension lead
BE SURE to replace the fuse only with an identical approved
type, as originally fitted.
If, nonetheless, the mains plug is cut off be sure to re-
move the fuse and dispose of the plug immediately, to
avoid a possible shock hazard by inadvertent connec-
tion to the mains supply.
If this product is not supplied fitted with a mains plug then
follow the instructions given below:
DO NOT make any connection to the terminal which is
marked with the letter E or by the safety earth symbol or
coloured green or green-and-yellow.
The wires in the mains lead on this product are coloured
in accordance with the following code:
As these colours may not correspond with the coloured
markings identifying the terminals in your plug proceed
The wire which is coloured blue must be connected to
the terminal which is marked with the letter N or coloured
The wire which is coloured brown must be connected to
the terminal which is marked with the letter L or coloured
IF IN DOUBT - CONSULT ACOMPETENT ELECTRICIAN.
WARNING: TO PREVENT FIRE OR SHOCK
HAZARD, DO NOT EXPOSE THIS UNIT TO
This unit should be used with 110 ­ 240 V~, 50/60 Hz
CAUTION: To prevent electric shocks and fire hazards,
do NOT use any other power source.
¡If used near a radio, this unit may interfere with
¡Prevent inflammables, water and metallic objects from
¡Do not disassemble or modify the unit.
¡Do not apply shocks to the unit.
¡Do not subject the unit to direct sunlight.
¡Avoid using the unit in extremely hot or humid places.
¡Avoid using the unit in places subject to vibrations.
---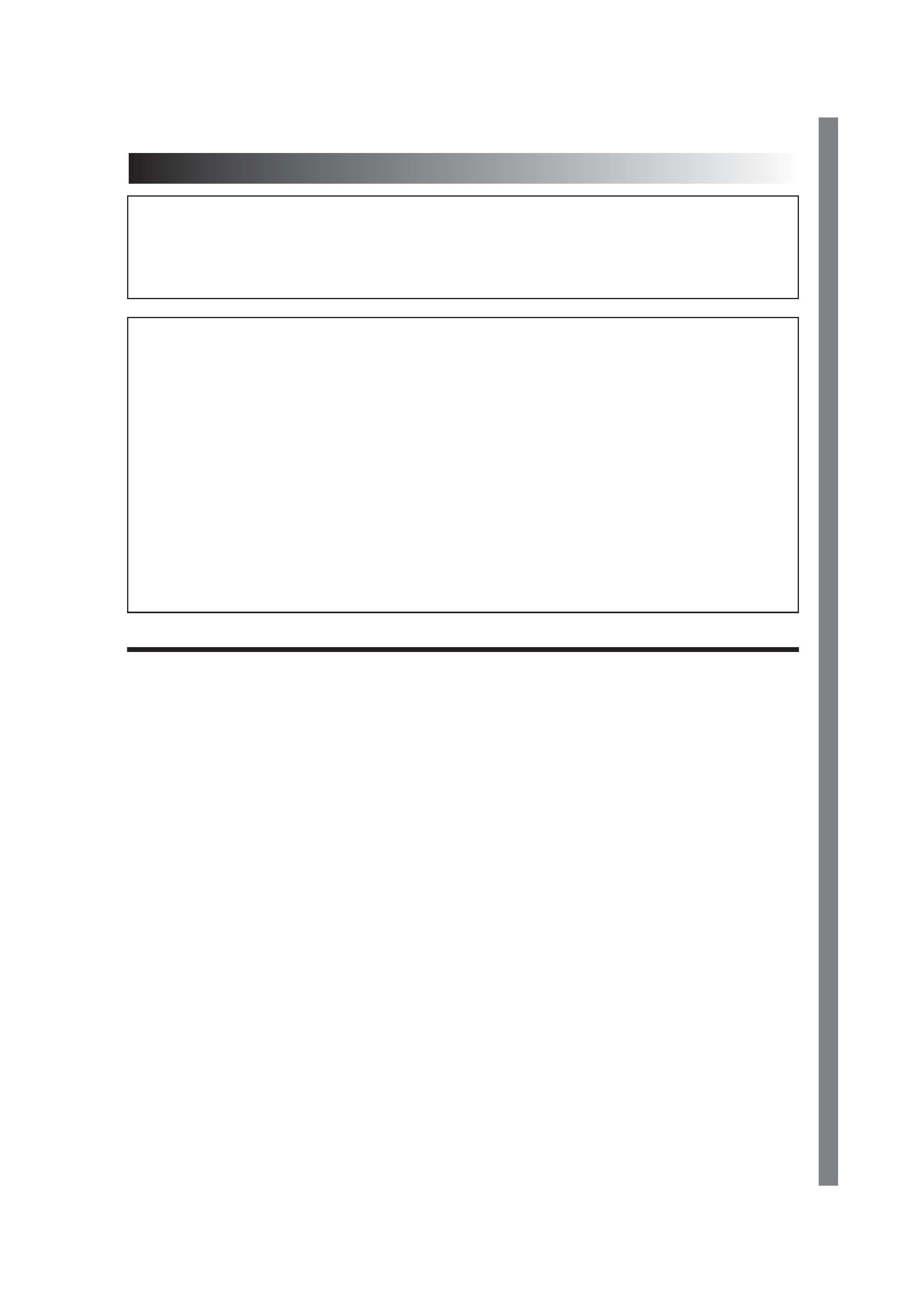 This Mobile mini note PC is designed to be used with the JVC BN-LS11E/LL21E battery packs and, to
recharge them or to supply power to the Mobile mini note PC from an AC outlet, use the provided AC
Adapter and Power Cord. (An appropriate conversion adapter may be necessary to accommodate
different designs of AC outlets in different countries.)
When the equipment is installed in a cabinet or on a shelf, make sure that it has sufficient space on all
sides to allow for ventilation (10 cm or more on both sides, on top and at the rear).
Do not block the ventilation holes.
(If the ventilation holes are blocked by a newspaper, or cloth etc. the heat may not be able to get out.)
Do not allow the Mobile mini note PC or AC adapter to operate with the base resting directly on anyone's
lap. Allowing sustained contact may cause discomfort or, eventually, a burn.
No naked flame sources, such as lighted candles, should be placed on the apparatus.
When discarding batteries, environmental problems must be considered and the local rules or laws
governing the disposal of these batteries must be strictly followed.
The apparatus shall not be exposed to dripping or splashing.
Do not use this equipment in a bathroom or places with water.
Also do not place any containers filled with water or liquids (such as cosmetics or medicines, flower vases,
potted plants, cups etc.) on top of this unit.
(If water or liquid is allowed to enter this equipment, fire or electric shock may be caused.)
SOME DO'S AND DON'TS ON THE SAFE USE
This equipment has been designed and manufactured to meet international safety standards but, as with any
electrical equipment, care must be taken if you are to obtain the best results and safety is to be assured.
read the operating instructions before you attempt to use the equipment.
ensure that all electrical connections (including the mains plug, extension leads and interconnections
between pieces of equipment) are properly made and in accordance with the manufacturer's
instructions. Switch off and withdraw the mains plug when making or changing connections.
consult your dealer if you are ever in doubt about the installation, operation or safety of your
be careful with the LCD panel on equipment.
DON'T continue to operate the equipment if you are in any doubt about it working normally, or if it is
damaged in any way -- switch off, withdraw the mains plug and consult your dealer.
DON'T remove any fixed cover as this may expose dangerous voltages.
DON'T leave equipment switched on when it is unattended unless it is specifically stated that it is designed for
unattended operation or has a standby mode. Switch off using the switch on the equipment and make
sure that your family knows how to do this. Special arrangements may need to be made for infirm or
DON'T use equipment such as personal stereos or radios so that you are distracted from the requirements of
road safety. It is illegal to watch the LCD panel while driving.
DON'T listen to headphones at high volume, as such use can permanently damage your hearing.
DON'T obstruct the ventilation of the equipment, for example with curtains or soft furnishings. Overheating
will cause damage and shorten the life of the equipment.
DON'T allow electrical equipment to be exposed to rain or moisture.
-- NEVER let anyone especially children push anything into holes, slots or any other opening in the case --
this could result in a fatal electrical shock;
-- NEVER guess or take chances with electrical equipment of any kind -- it is better to be safe than sorry!
--- To reduce the risk of fire, use only No. 26 AWG or larger telecommunication line cord.
IMPORTANT SAFETY INSTRUCTIONS:
1. Avoid using a telephone (other than a cordless type) during an electrical storm. There may
be a remote risk of electric shock from lightning.
2. Do not use the telephone to report a gas leak in the vicinity of the leak.
3. Use only the power cord and batteries indicated in this manual. Do not dispose of batteries
in a fire. They may explode. Check with local codes for possible special disposal
---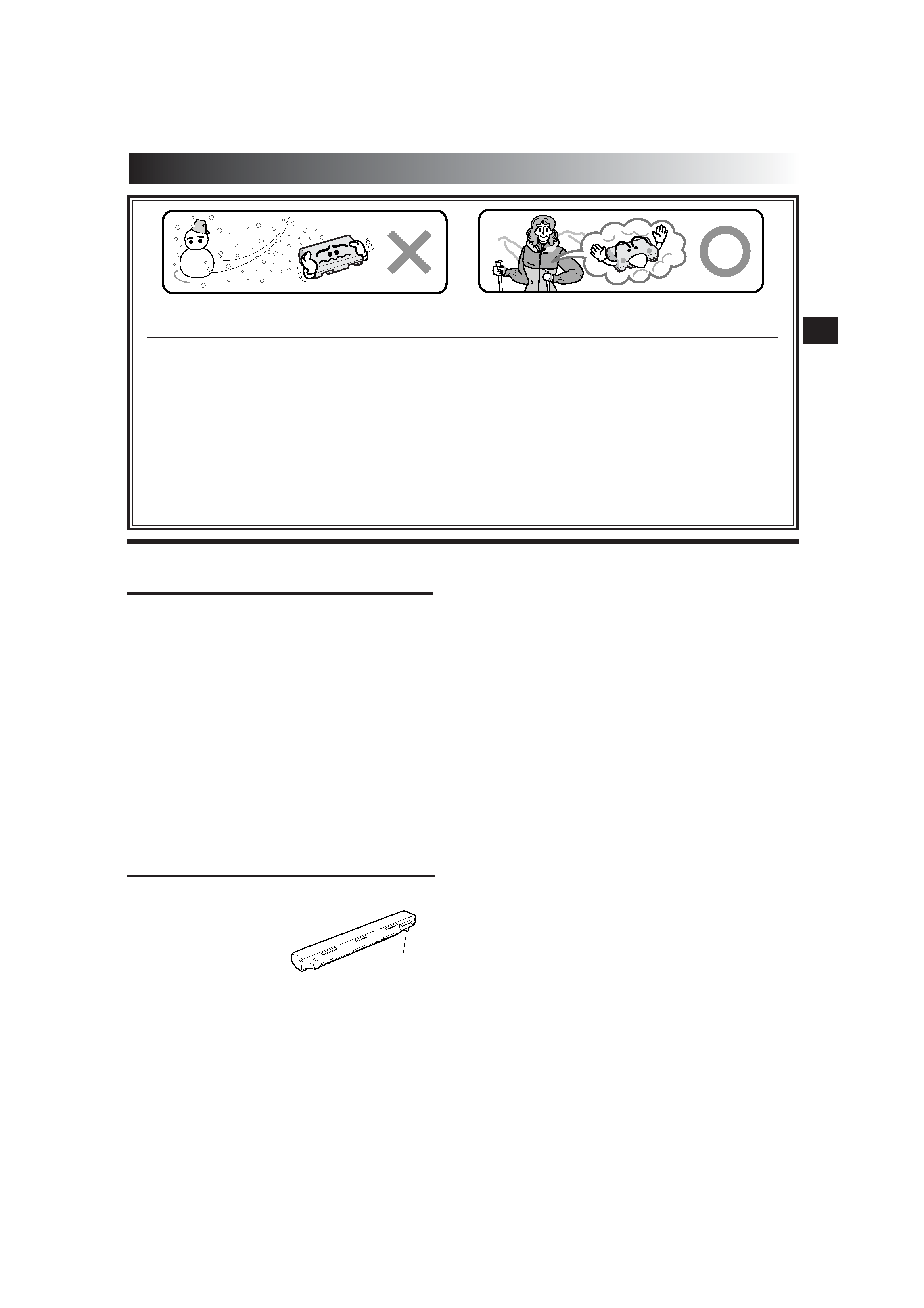 Lithium-ion is vulnerable in colder temperatures.
DANGER! Do not attempt to take the batteries apart, or expose them to flame or excessive heat, as it may
cause a fire or explosion.
WARNING! Do not allow the battery or its terminals to come in contact with metals, as this can result in a
short circuit and possibly start a fire.
Caution! Danger of explosion if the battery is incorrectly replaced. Replace only with the same or equivalent
The Benefits Of Lithium-Ion Batteries
Lithium-ion battery packs are small but have a large power capacity. However, when one is exposed to cold
temperatures (below 10°C), its usage time becomes shorter and it may cease to function. If this happens, place the
battery pack in your pocket or other warm, protected place for a short time, then re-attach it to the Mobile mini
note PC. As long as the battery pack itself is not cold, it should not affect performance.
(If you're using a heating pad, make sure the battery pack does not come in direct contact with it.)
General Battery Precautions
Use only the following batteries:
Please make note of the following rules for battery
use. When misused, the batteries can leak or
1. When replacing batteries, refer to page ··.
2. Do not use any different size of batteries from
3. Be sure to install batteries in the correct
4. Do not expose the batteries to excessive heat
as they can leak or explode.
5. Do not dispose of the batteries in a fire.
The supplied battery pack
is a lithium-ion battery.
Before using the supplied
optional battery pack, be
sure to read the following
1. To avoid hazards . . .
.... do not short-circuit the terminals. When
transporting, make sure the provided battery
cap is attached to the battery. If the battery
cap is misplaced, carry the battery in a
.... do not modify or disassemble.
.... do not expose the battery to temperatures exceeding
60°C, as this may cause the battery to overheat,
.... use only specified chargers.
2. To prevent damage and prolong service life . . .
.... do not subject to unnecessary shock.
.... charge in an environment where temperatures are
within the tolerances shown in the chart below. This
is a chemical reaction type battery--cooler
temperatures impede chemical reaction, while
warmer temperatures can prevent complete
.... store in a cool, dry place. Extended exposure to high
temperatures will increase natural discharge and
.... fully charge and then fully discharge the battery
every 6 months when storing the battery pack over a
.... remove from charger or power unit when not in use,
as some machines use current even when switched
It is normal for the battery pack to be warm after
Temperature Range Specifications
Charging ............. 10°C to 35°C
Operation ........... 0°C to 40°C
Storage ............... ­10°C to 30°C
Recharging time is based on room temperature of 20°C.
The lower the temperature, the longer recharging takes.
---