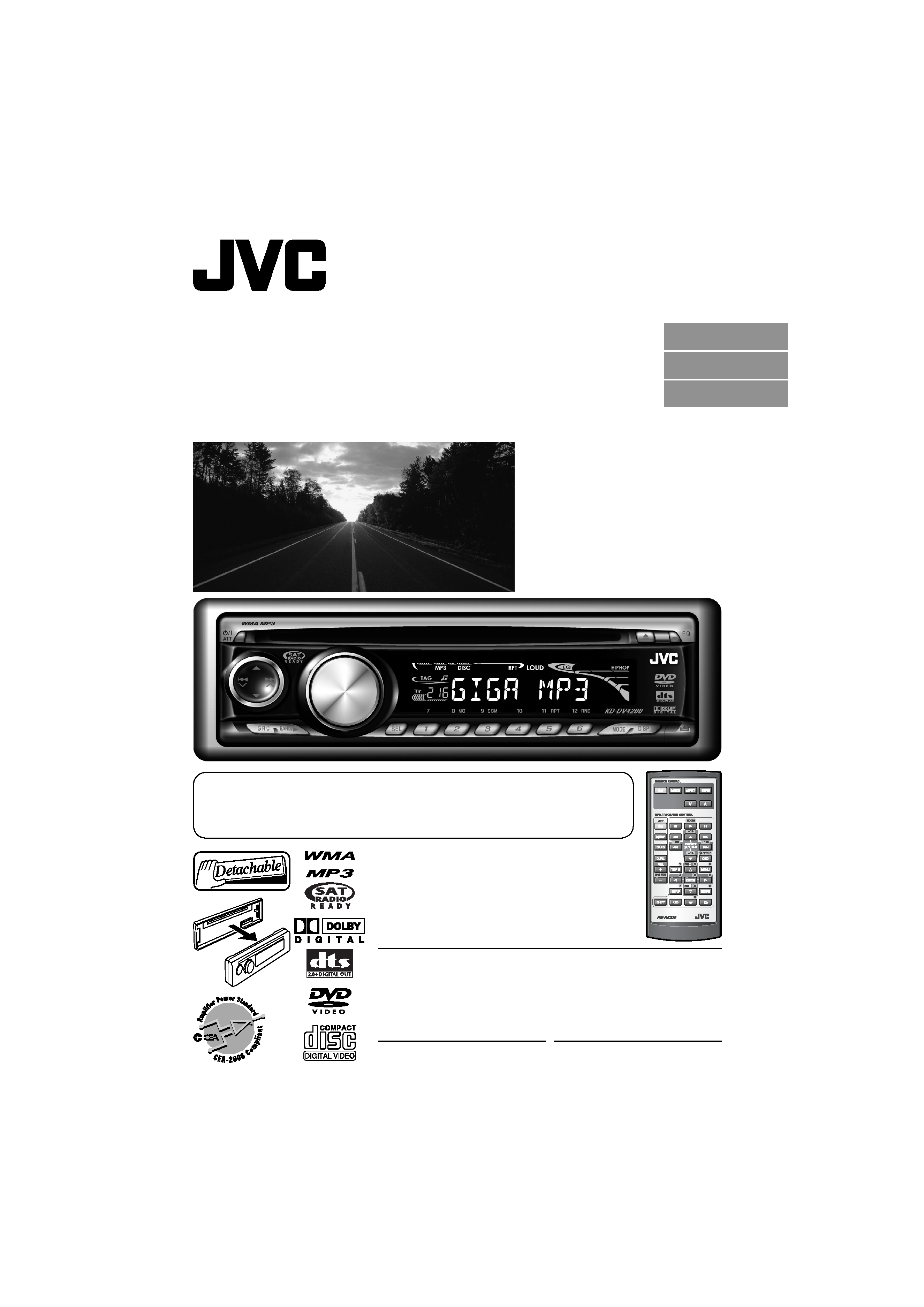 To cancel the display demonstration, see page 5.
Para cancelar la demostración en pantalla, consulte la página 5.
Pour annuler la démonstration des affichages, référez-vous à la page 5.
For installation and connections, refer to the
Para la instalación y las conexiones, refiérase
Pour l'installation et les raccordements, se
référer au manuel séparé.
Enter below the Model No. and Serial No. which are located on
the top or bottom of the cabinet.
Retain this information for future reference.
EN_KD-DV4200[J]_f.indd H1
EN_KD-DV4200[J]_f.indd H1
---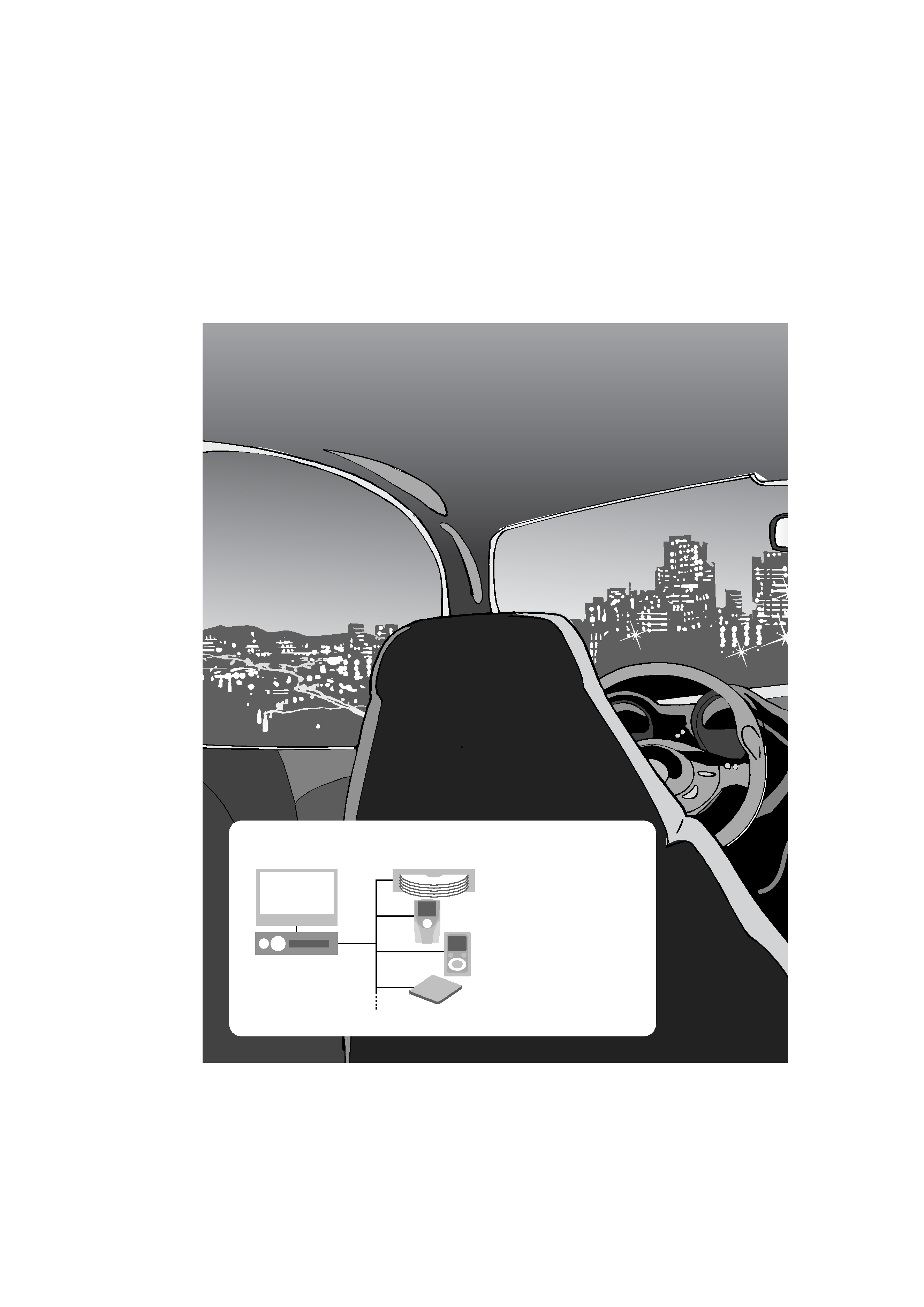 Thank you for purchasing this JVC product.
Please read all instructions carefully before operation, to ensure your complete
understanding and to obtain the best possible performance from the unit.
Get more out of your unit with system upgrades.
Digital Audio player
(P.22)
· Refer to the Installation/
---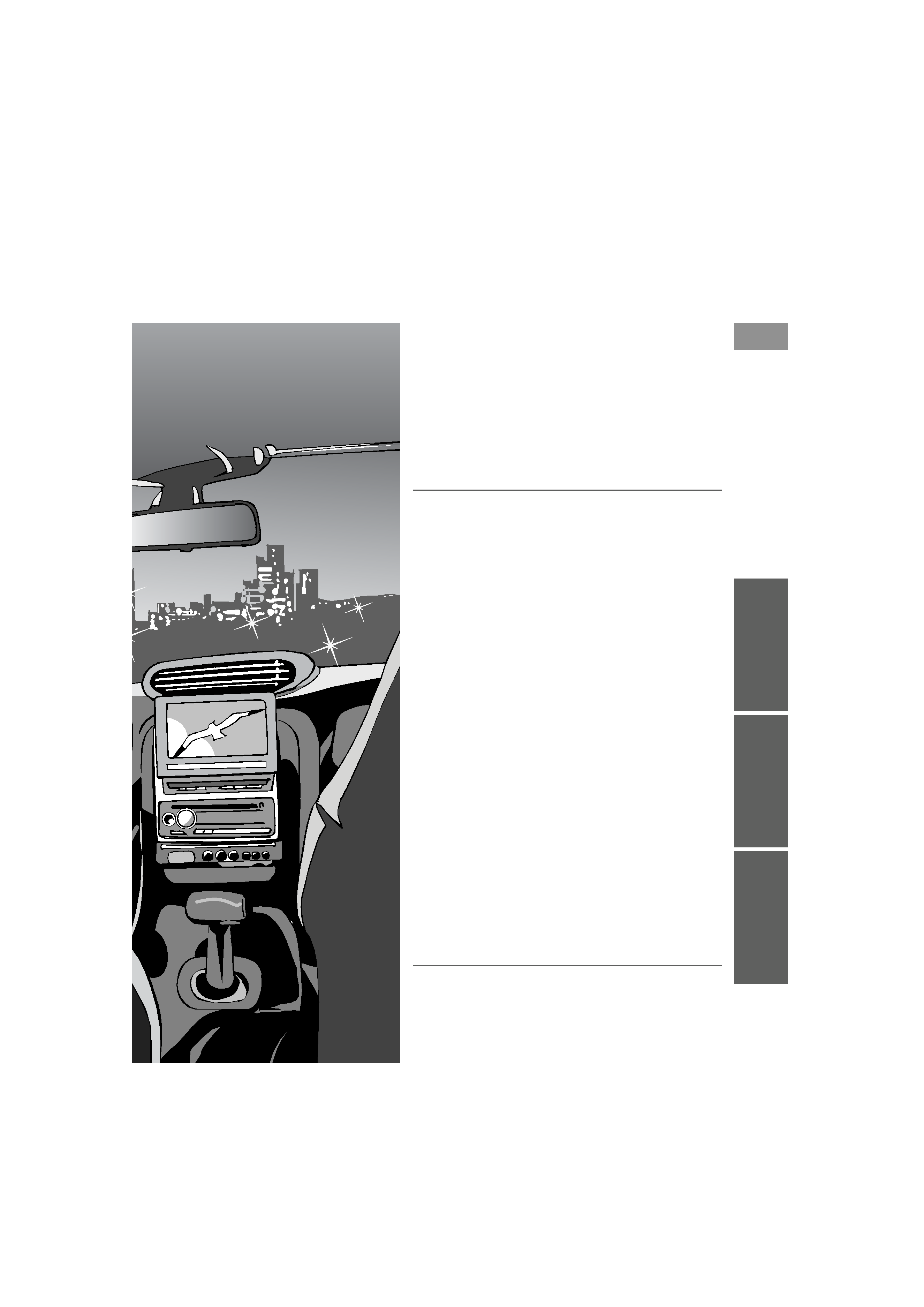 ¶
Discs that can be played
· Main unit/Display window/
· Suppressing static noise
· Automatically presetting FM stations
· Manually presetting stations
(also with JVC CD changer)
¶
Listening to satellite radio
¶
Playing iPod
®
or D. player
· Registering station names
---

This equipment has been tested and found to comply with the limits for a Class B digital device,
pursuant to Part 15 of the FCC Rules. These limits are designed to provide reasonable protection
against harmful interference in a residential installation. This equipment generates, uses, and can
radiate radio frequency energy and, if not installed and used in accordance with the instructions,
may cause harmful interference to radio communications. However, there is no guarantee that
interference will not occur in a particular installation. If this equipment does cause harmful
interference to radio or television reception, which can be determined by turning the equipment
off and on, the user is encouraged to try to correct the interference by one or more of the following
­ Reorient or relocate the receiving antenna.
­ Increase the separation between the equipment and receiver.
­ Connect the equipment into an outlet on a circuit different from that to which the receiver is
­ Consult the dealer or an experienced radio/TV technician for help.
CAUTION: Changes or modifications not approved by JVC could void the user's authority to
Important for laser products
2. CAUTION: Do not open the top cover.
There are no user serviceable parts
inside the unit; leave all servicing to
qualified service personnel.
3. CAUTION: Visible and invisible laser
radiation when open and interlock
failed or defeated. Avoid direct
Copyright protection technology
This product incorporates copyright
protection technology that is protected
by U.S. patents and other intellectual
property rights. Use of this copyright
protection technology must be authorized
by Macrovision, and is intended for
home and other limited viewing uses
only unless otherwise authorized by
Macrovision. Reverse engineering or
disassembly is prohibited.
To prevent accidents and damage
7 Do not install unit in any place where:
· It may obstruct the use of gearshift
· It may obstruct the operation of safety
· It may obstruct visibility
7 Do not operate unit or insert discs
immediately in extremely hot or cold
· Wait until in-car temperature reaches a
7 Observe the following rules while driving:
· Do not operate unit (stop vehicle when
performing complicated operations)
· Do not look at monitor (no playback
picture will be displayed if parking brake
· Do not raise volume to too high a level
(this would block out outside sounds)
---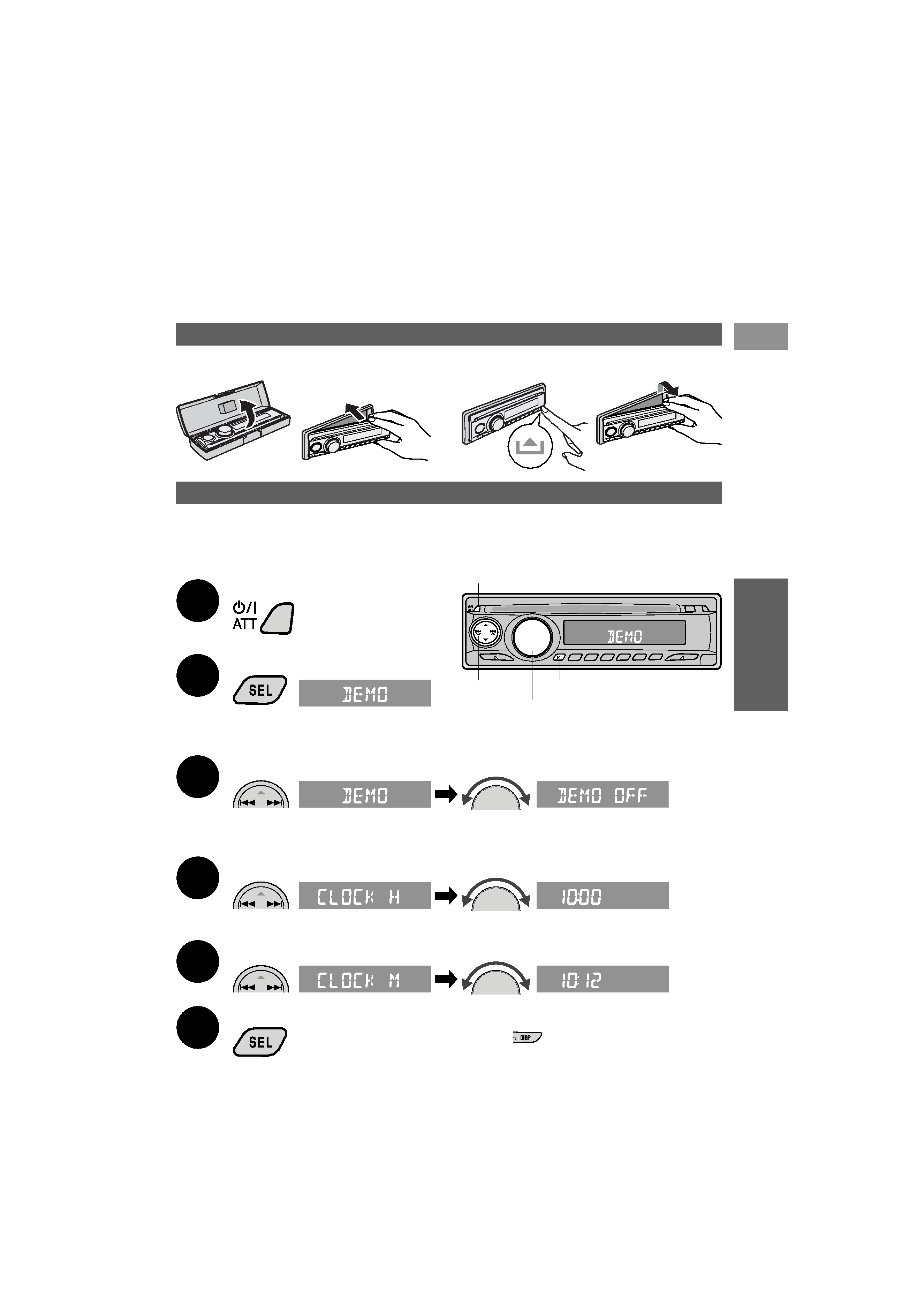 Canceling demo display/setting clock
You can cancel the demo function (demonstration displayed after 20 seconds of inactivity), and set
Preparation: Start the vehicle's engine. (Power cannot be turned on if "OFF" or "ACC OFF")
7 Attaching control panel
¶ Press DISP to check current time ]
(displayed for 5 seconds if unit is turned off)
¶ Menu will close if no operations are
performed for 15 seconds.
¶ Select "DEMO OFF" to cancel demo.
(time is in 12-hour format)
---