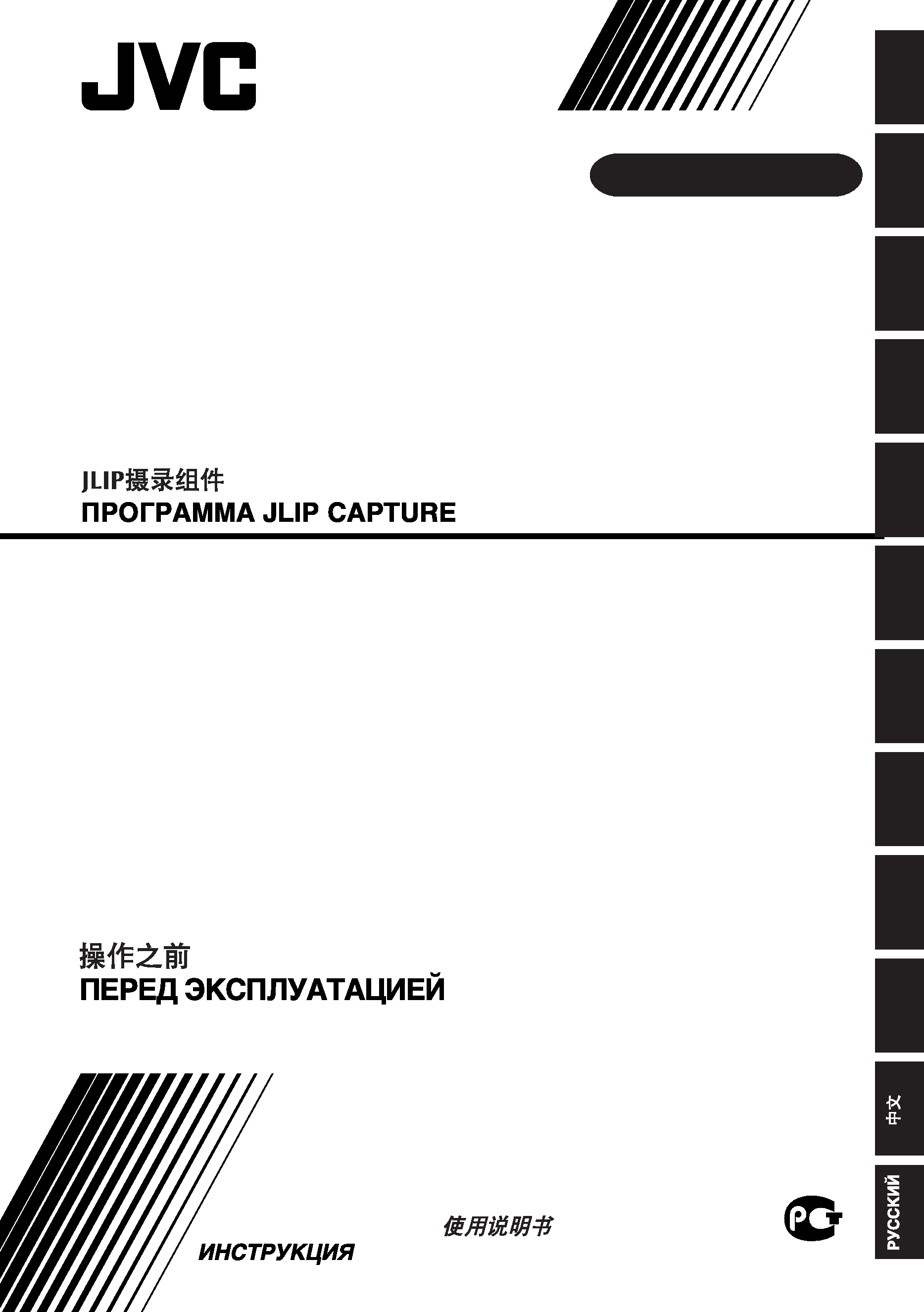 BEDIENUNGSANLEITUNG / MODE D'EMPLOI
GEBRUIKSAANWIJZING / MANUAL DE INSTRUCCIONES
MANUALE DI ISTRUZIONI / INSTRUKTIONSBOG
KÄYTTÖOHJEET / ANVISNINGAR
JLIP BILDEOVERFØRINGSPAKKE
---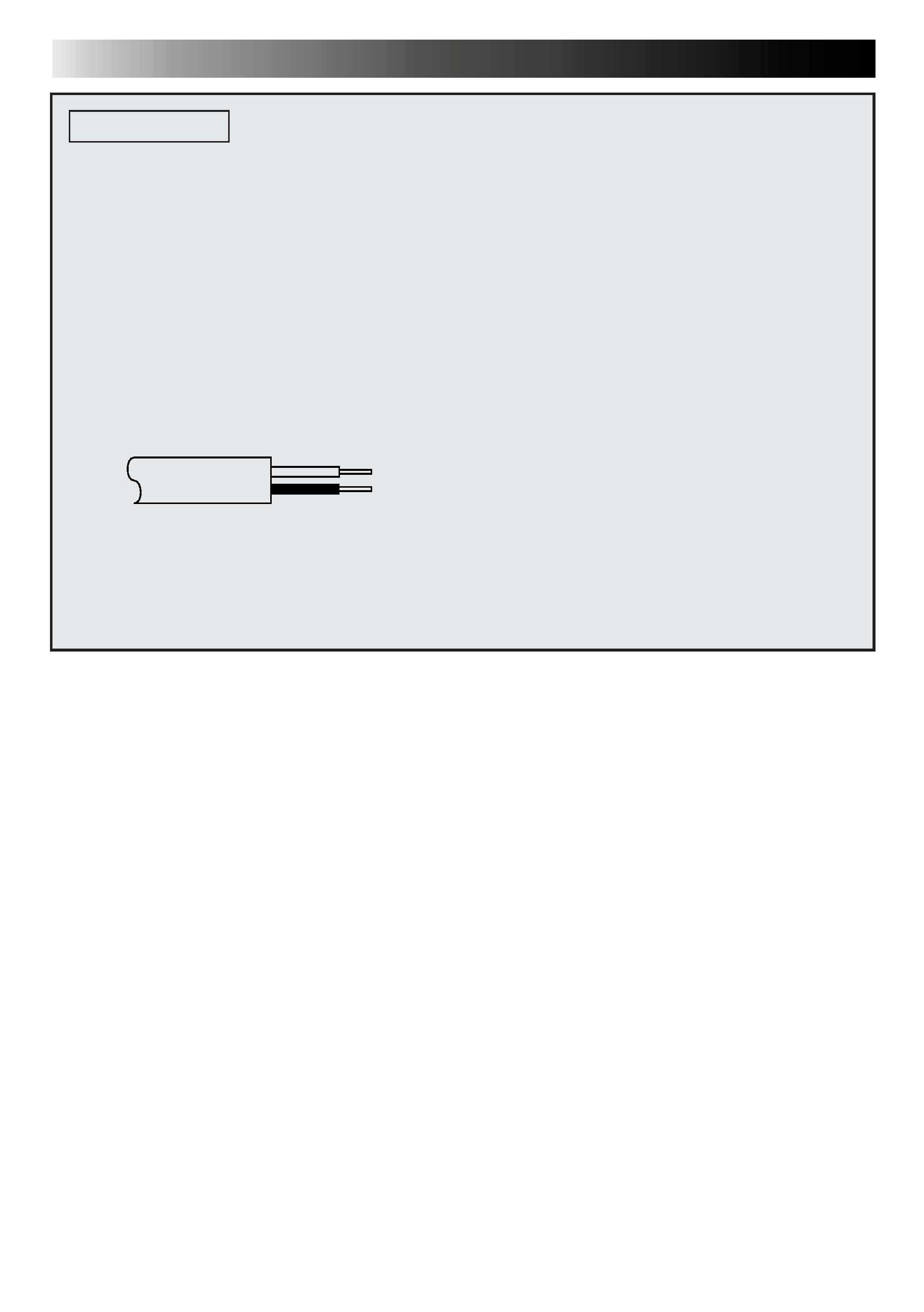 Connection to the mains supply in the United Kingdom.
DO NOT cut off the mains plug from this equipment. If the plug fitted is not suitable for
the power points in your home or the cable is too short to reach a power point, then obtain
an appropriate safety approved extension lead or consult your dealer.
BE SURE to replace the fuse only with an identical approved type, as originally fitted, and
to replace the fuse cover.
If nontheless the mains plug is cut off ensure to remove the fuse and dispose of the plug
immediately, to avoid a possible shock hazard by inadvertent connection to the mains
If this product is not supplied fitted with a mains plug then follow the instructions given
DO NOT make any connection to the Larger Terminal coded E or Green.
The wires in the mains lead are coloured in accordance with the following code:
If these colours do not correspond with the terminal identifications of your plug, connect
Blue wire to terminal coded N (Neutral) or coloured black.
Brown wire to terminal coded L (Live) or coloured Red.
If in doubt -- consult a competent electrician.
IMPORTANT (For owners in U.K.)
Blue to N (Neutral) or Black
---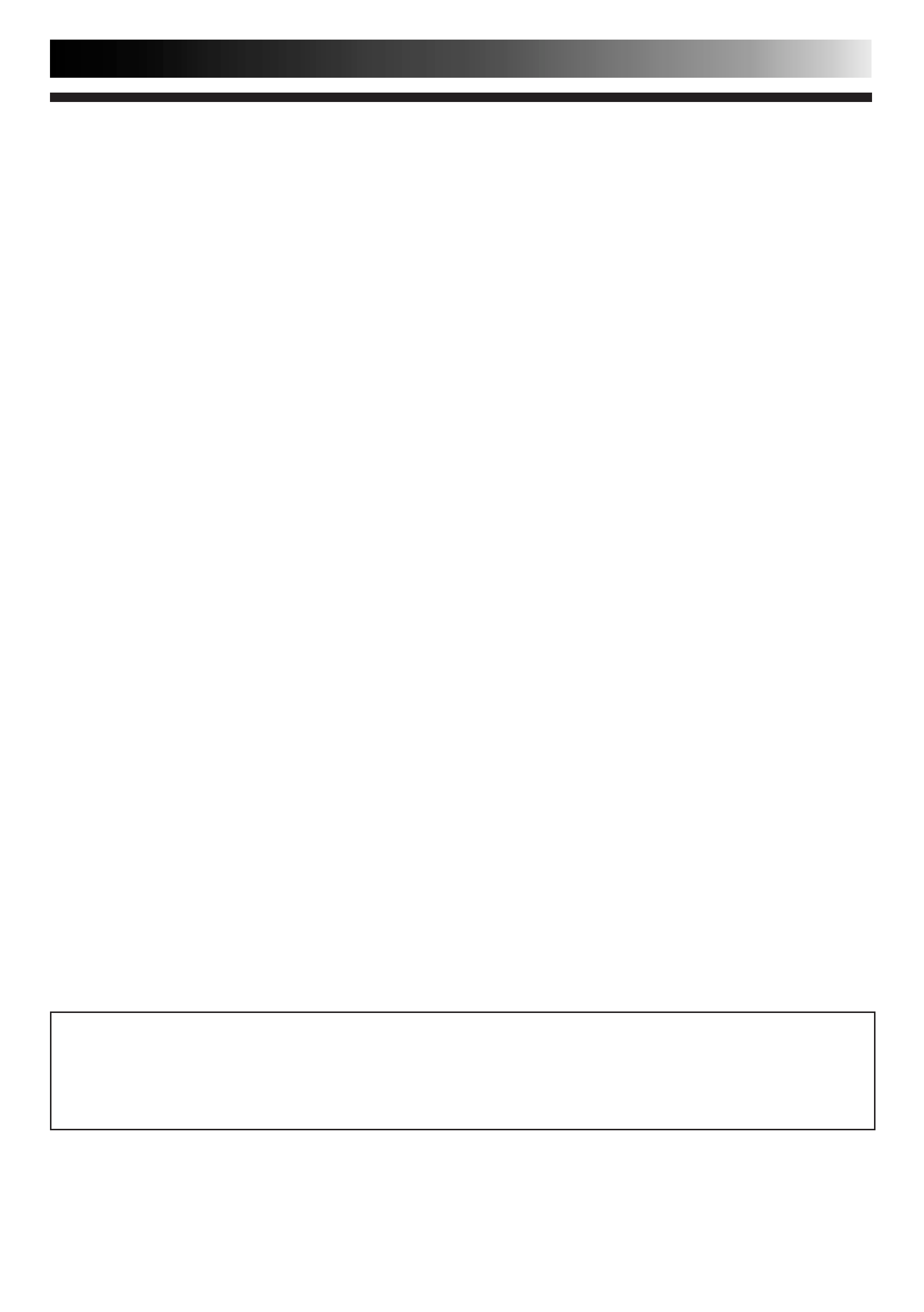 Some Do's And Don'ts On The Safe
This equipment has been designed and manufactured to meet international safety standards
but, like any electrical equipment, care must be taken if you are to obtain the best results and
DO
read the operating instructions before you attempt to use the equipment.
DO
ensure that all electrical connections (including the mains plug, extension leads and
interconnections between pieces of equipment) are properly made and in accordance with
the manufacturer's instructions. Switch off and withdraw the mains plug when making or
DO
consult your dealer if you are ever in doubt about the installation, operation or safety of
DO
be careful with glass panels or doors on equipment.
DON'T
continue to operate the equipment if you are in any doubt about it working normally,
or if it is damaged in any way -- switch off, withdraw the mains plug and consult your
DON'T
remove any fixed cover as this may expose dangerous voltages.
DON'T
leave equipment switched on when it is unattended unless it is specifically stated that it
is designed for unattended operation or has a standby mode. Switch off using the
switch on the equipment and make sure that your family knows how to do this. Special
arrangements may need to be made for infirm or handicapped people.
DON'T
use equipment such as personal stereos or radios so that you are distracted from the
requirements of road safety. It is illegal to watch television whilst driving.
DON'T
listen to headphones at high volume, as such use can permanently damage your
DON'T
obstruct the ventilation of the equipment, for example with curtains or soft furnishings.
Overheating will cause damage and shorten the life of the equipment.
DON'T
use makeshift stands and NEVER fix legs with wood screws -- to ensure complete
safety always fit the manufacturer's approved stand or legs with the fixings provided
according to the instructions.
DON'T
allow electrical equipment to be exposed to rain or moisture.
-- NEVER let anyone especially children push anything into holes, slots or any other
opening in the case -- this could result in a fatal electrical shock;
-- NEVER guess or take chances with electrical equipment of any kind -- it is better to be
---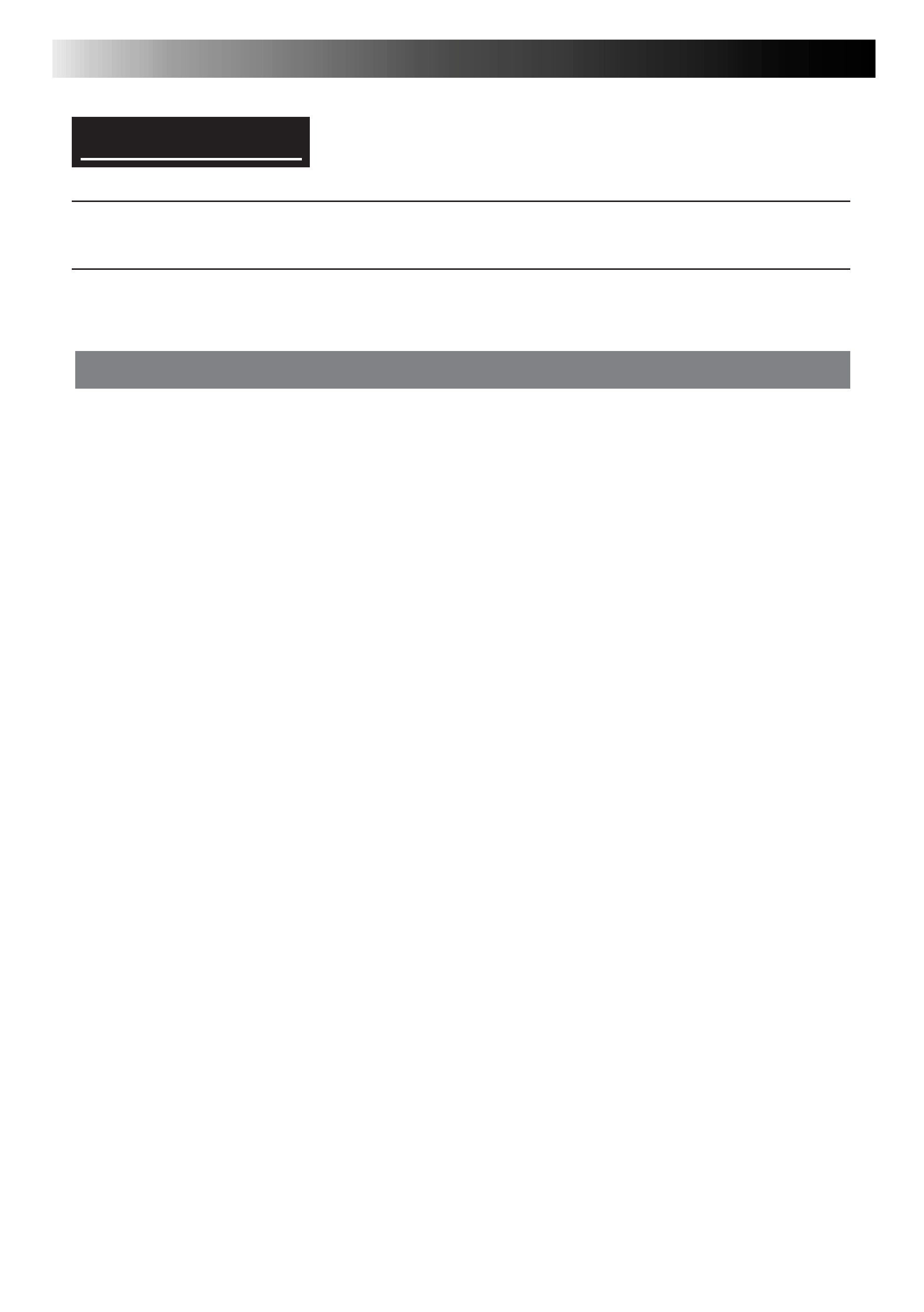 JVC SOFTWARE LICENCE AGREEMENT
MAKE SURE TO READ THIS CAREFULLY BEFORE OPENING THE SEALED SOFTWARE
Thank you for purchasing our product. In order to start using the software programme
enclosed, you are required to accept the terms and conditions of the agreement as pro-
Software Licence Agreement
This is a legal agreement between you (either an individual or an entity) and Victor Company
of Japan, Limited (JVC). By opening the sealed software packages and/or by using the Pro-
gramme, you are agreeing to be bound by the terms of this Agreement. Should you not agree
to the terms hereof, return the unopened software packets and the accompanying items to the
place where you obtained them.
This Licence Agreement (Agreement) permits you to use the software programme (Programme)
enclosed in this package and/or the accompanying written material (e. g. printed manuals).
Although you are also granted licence to load the Programme into temporary memory (i. e.
RAM) or install the Programme once into permanent memory (e. g. hard disk, CD-R, or other
storage device) of one (1) computer system, you are strictly prohibited to install the Pro-
gramme on a network server for the sole purpose of internal distribution.
Notwithstanding the provision of Article 1 hereof, any copyright in the Programme is owned
exclusively by JVC and is protected by the Japanese copyright law, copyright laws of other
countries, as applicable, and relevant provisions under international treaties including the
Berne Convention for the Protection of Literary and Artistic Works, as amended, and the
Universal Copyright Convention, as amended. Therefore, you must treat the Programme like
any other copyrighted material except that you may either (a) make one (1) copy of the Pro-
gramme solely for your personal backup or archival purposes, or (b) transfer the Programme
to a single hard disk, provided that you keep the original solely for your personal backup or
3. RESTRICTION ON THE PROGRAMME
You may not reverse engineer, decompile, disassemble, revise or modify the Programme,
except to the extent that such restriction is expressly prohibited by applicable law. JVC and its
distributors and dealers shall not be liable for any claims or defects etc. arising out of or in
connection with such prohibited activities as indicated in this Agreement.
You may not rent, lease or transfer the Programme to any third party nor let such a party use
--- JVC warrants that any media in which the Programme is embodied (e.g. floppy discs, CD-
ROM, etc.) are free from any defects in materials and workmanship for a period of thirty (30)
days from the date of your purchase and that any hardware accompanying the Programme is
also free from defects to the extent provided in the attached Warranty Form. JVC's entire
liability and your exclusive remedy in connection with the Programme shall be, at JVC's op-
tion, either (a) return of the price paid, or (b) replacement of defective Programme media.
6. DISCLAIMER OF WARRANTIES
EXCEPT FOR THE EXPRESS WARRANTIES STATED HEREIN AND TO THE EXTENT PER-
MITTED BY APPLICABLE LAW, JVC AND ITS SUPPLIERS DISCLAIM ANY OTHER WAR-
RANTIES, EITHER EXPRESS OR IMPLIED, INCLUDING BUT NOT LIMITED TO IMPLIED
WARRANTIES OF MERCHANTABILITY AND FITNESS FOR A PARTICULAR PURPOSE IN
REGARD TO THE PROGRAMME AND THE ACCOMPANYING PRINTED MATERIALS.
TO THE EXTENT PERMITTED BY APPLICABLE LAW, IN NO EVENT SHALL JVC AND ITS
SUPPLIERS BE LIABLE FOR ANY INDIRECT, SPECIAL, INCIDENTAL OR CONSEQUEN-
TIAL DAMAGES WHATSOEVER, REGARDLESS OF THE FORM OF ACTION WHETHER
IN CONTRACT, TORT, STRICT PRODUCT LIABILITY OR OTHERWISE (INCLUDING BUT
NOT LIMITED TO DAMAGES FOR LOSS OF PROFITS, BUSINESS INTERRUPTION, LOSS
OF BUSINESS INFORMATION OR ANY OTHER PECUNIARY LOSS) ARISING OUT OF OR
IN CONNECTION WITH THE USE OF OR INABILITY TO USE THE PROGRAMME, EVEN IF
JVC HAS BEEN ADVISED OF THE POSSIBILITY OF SUCH DAMAGES.
Victor Company of Japan, Limited
---