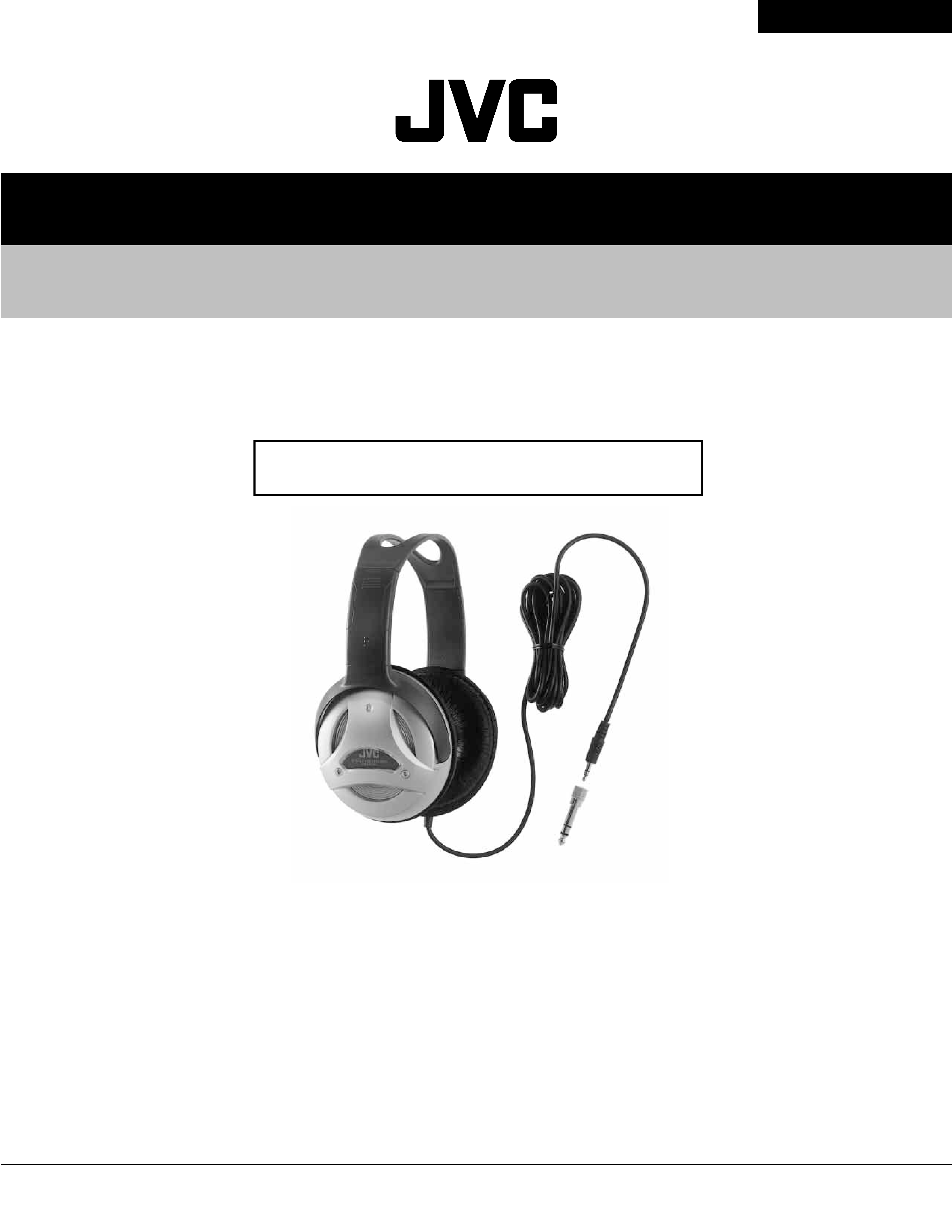 COPYRIGHT © 2001 VICTOR COMPANY OF JAPAN, LIMITED
: 3.5 m (11.48 ft) with 3.5mm dia.stereo miniplug
: 200 g (7.05 oz) without cord
250 g (8.81 oz) with cord
: Plug adaptor (converts stereo miniplug to stereo
Design and specifications subject to change without notice.
The "Product Exchange System" is applicable to this product.
For limited spare parts, refer to the parts list.
---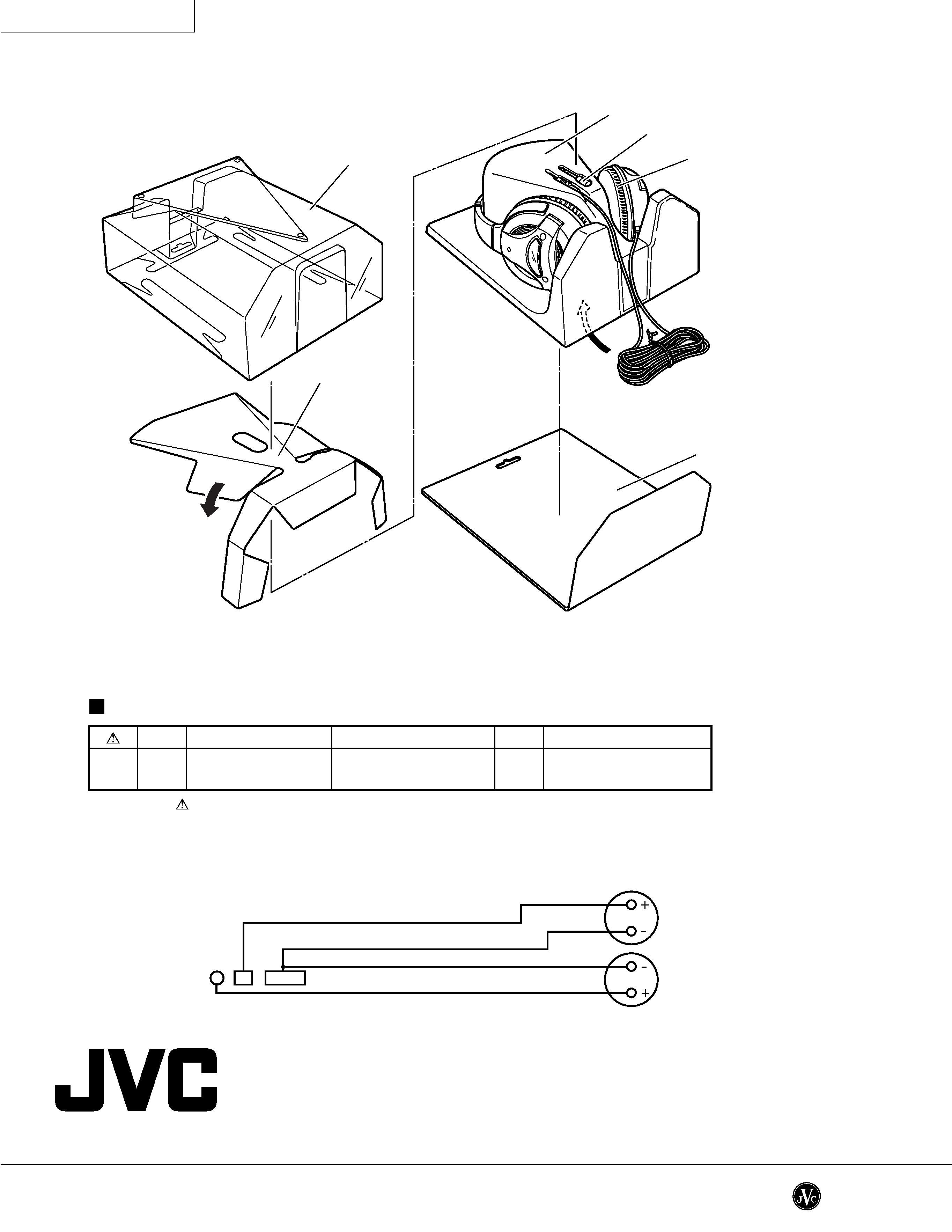 ) are safety parts. When replacing, be sure to use the specified one.
3.5mm dia. Stereo Miniplug
VICTOR COMPANY OF JAPAN, LIMITED
COMMUNICATION NETWORK BUSINESS UNIT, 1644, SHIMOTSURUMA, YAMATO-SHI KANAGAWA-KEN, 242-8514, JAPAN
Note : These parts which was marked *(Blister cover/ Decorated sheet/packing
holder and sheet) will not be able to sypply as our service parts.
---