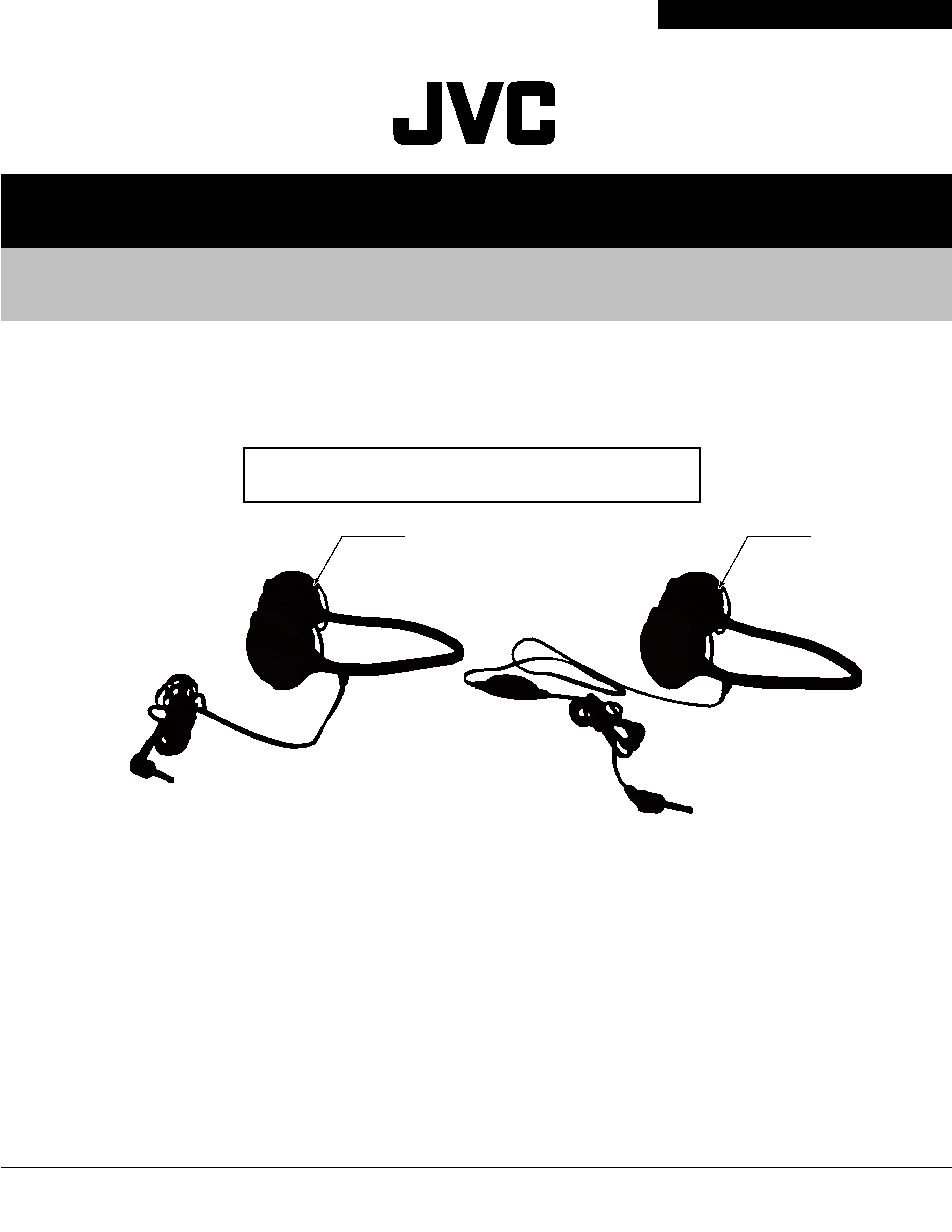 HA-B7-BU/SL(E),(J),(K),(N)
:1.5 m (4.92 ft) with 3.5mm dia.stereo miniplug
:46g (1.63 oz) without cord
:61g (2.16 oz) with cord / Type (E),(N)
:64g (2.27oz) with cord / Type (J),(K)
Design and specifications subject to change without notice.
HA-B7-BU/SL(E),(J),(K),(N)
COPYRIGHT C 2002 VICTOR COMPANY OF JAPAN. LTD
The "Product Exchange System" is applicable to this product.
For limited spare parts, refer to the parts list.
---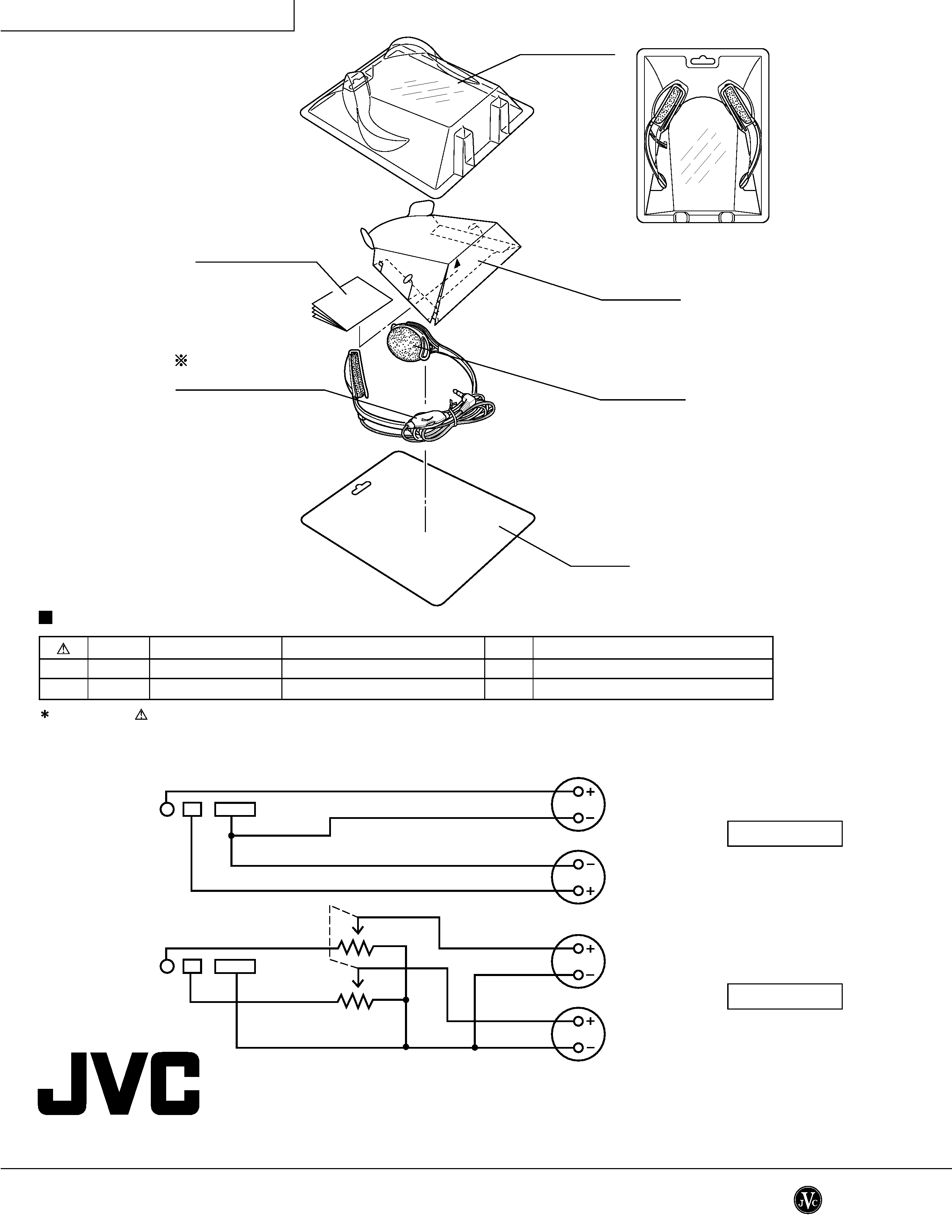 VICTOR COMPANY OF JAPAN, LIMITED
COMMUNICATION NETWORK BUSINESS UNIT, 1644, SHIMOTSURUMA, YAMATO-SHI, KANAGAWA-KEN, 242-8514, JAPAN
Warranty Information Card
) are safety parts. When replacing, be sure to use the specified one.
HA-B7-BU/SL(E),(J),(K),(N)
3.5mm dia. Stereo Miniplug
Note : These parts which was marked *(Blister cover/sub sheet
and sheet ) will not be able to supply as our service parts
Because the blister cover and rear sheet cover together of
this package are adhered by glue.
---