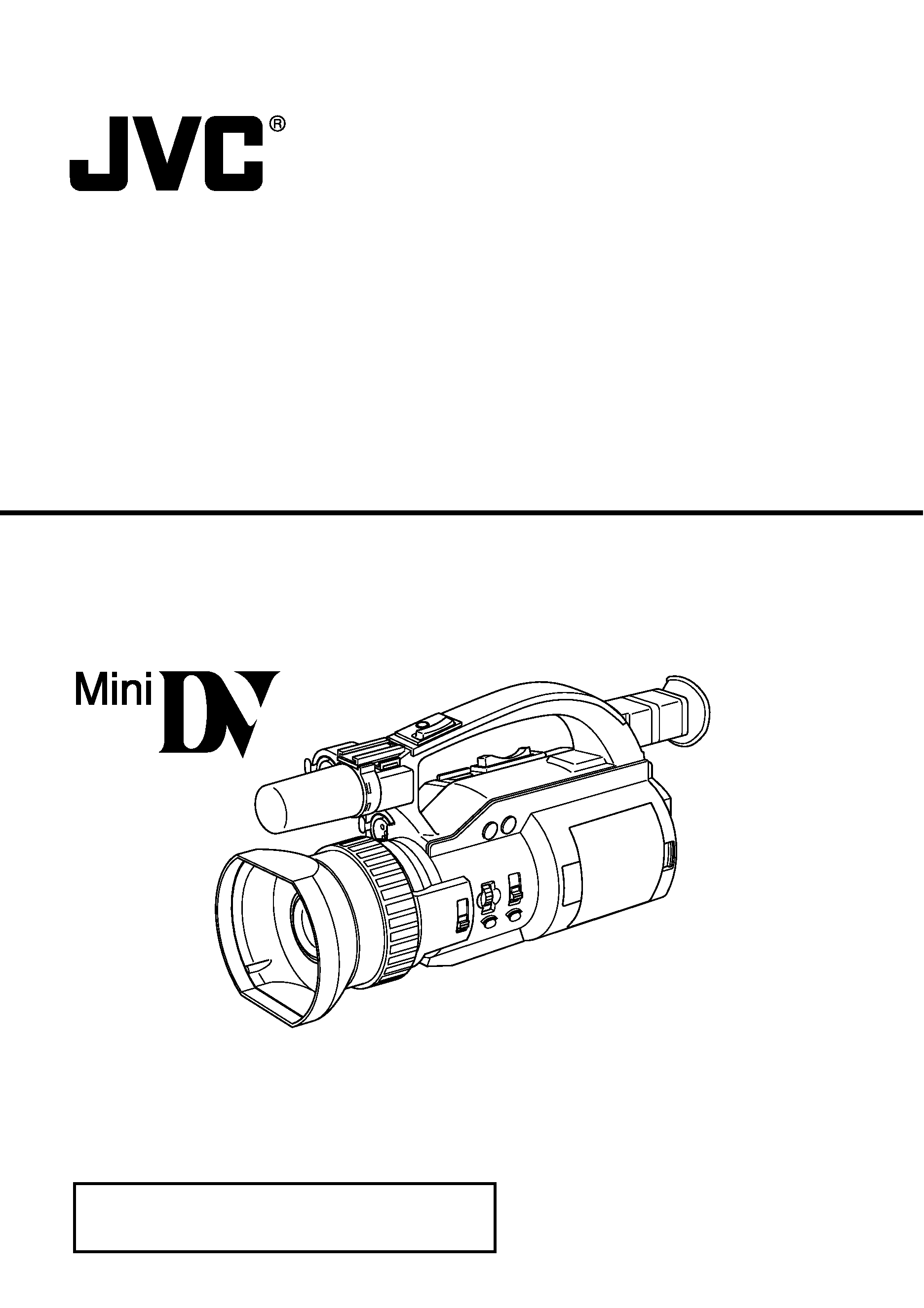 This instruction manual is made from 100% recycled paper.
Thank you for purchasing this JVC product. Before operating
this unit, please read the instructions carefully to ensure the
best possible performance.
---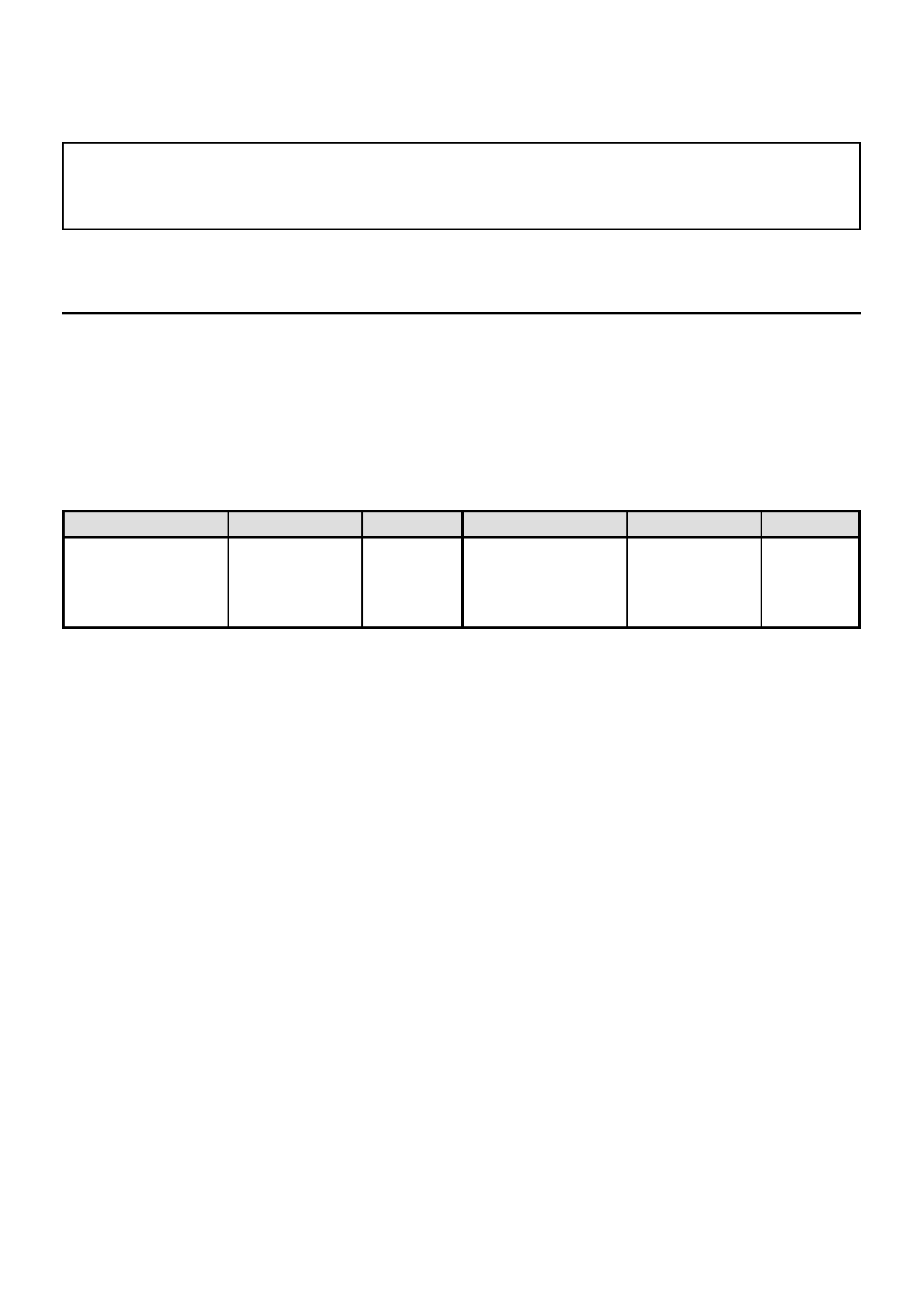 Thank you for purchasing the JVC GY-DV300 Camcorder.
These instructions are for the GY-DV300E and GY-DV301E. The text mainly deals with the GY-DV300E.
Explanations concerning unique GY-DV301E functions are set off by the (GY-DV301 only) notice.
(IEEE1394 input is possible with the GY-DV301E.)
These instructions are for the GY-DV300E and GY-DV301E.
The instructions are given in three languages: English from page E-2 to E-109, German from page G-2 to
G-109, French from page F-2 to F-109.
This equipment is in conformity with the provisions and protection requirements of the corresponding
European Directives. This equipment is designed for professional video appliances and can be used in
the following environments:
residential area (in houses) or rural area
commercial and light industry; e.g. offices or theatres
In order to keep the best performance and furthermore for electromagnetic compatibilitiy we recommend
to use cables not exceeding the following length:
Caution : Where there are strong electromagnetic waves or magnetism, for example near a radio or TV
transmitter, transformer, motor, etc., the picture and the sound may be disturbed. In such case,
please keep the apparatus away from the sources of the disturbance.
---

The rating plate (serial number plate) is on the
TO REDUCE THE RISK OF FIRE OR
ELECTRIC SHOCK, DO NOT EXPOSE
THIS APPLIANCE TO RAIN OR
This unit should be used with 7V DC only.
To prevent electric shocks and fire hazards,
do NOT use any other power source.
To prevent electric shock, do not open the
cabinet. No user servicea-ble parts inside. Refer
servicing to qualified service personnel.
D'INCENDIE OU D'ELECTROCUTION,
NE PAS EXPOSER L'APPAREIL A
L'HUMIDITE OU A LA PLUIE.
Ce magnétoscope ne doit être utilisé que sur
Afin d'eviter tout resque d'incendie ou
d'électrocution, ne pas utillser d'autres
sources d'alimentation électrique.
La plaque d'identification (numéro de série) se
trouve sur le panneau arrière de l'appareil.
---

Thank you for purchasing the DV Camcorder GY-DV300.
This camcorder is a MiniDV video system for-
Videocassettes that are not marked with the
MiniDV symbol cannot be used with this unit.
The following phenomena may occur when
tapes recorded on other units (including an-
other GY-DV300) are recorded or played back
· The transient section between scenes re-
corded on other units and those recorded
on this unit may appear disturbed.
· Digital noise may appear during playback
In the case of important recordings, do not
record within the first 2 to 3 minutes from the
Before recording important scenes, be sure
to perform a test recording and confirm that
both video and audio are recorded correctly.
We recommend using the "SP" mode for
recording important scenes.
Recorded video and audio contents are for
private use. Other use may infringe on the
rights of copyright holders.
JVC cannot assume liabilities that may derive
from the impossibility of normal recording or
playback of video or audio due to malfunction
of the camcorder or the videocassette.
Recording and playback quality in the LP mode
is easily affected by the condition of the tape
and the environment of use. Mosaic-like noise
may appear in the playback picture and the
sound may drop out at times, etc. The picture
may also be disturbed at the transient sections
---

Newly developed built-in 12-bit DSP employed
High quality picture with 400% dynamic range
Compact, lightweight design
DV high-quality digital format
The 4:2:0, 8-bit, 25 Mbps component digital
signal processing of the format ensures recording
and playback with high picture quality.
High sound quality thanks to PCM audio
Two types of sampling, 16-bit, 48 kHz sampling
and 12-bit, 32 kHz sampling, ensure high-quality
Camera section designed with 3-CCD system for
Three 1/3" CCDs with 440,000 effective pixels
employed. Digital processing for high quality
Super sensitivity F/11, 2000 lx
Enables shooting at normal indoor illumination
eliminating the need for extra illumination.
LOLUX for 2.65 lx (F1.6) illumination
Employment of LOLUX mode ensures +24 dB
gain. This is ideal for difficult shooting conditions
with almost no illumination.
Zebra pattern video level indication on monitor
Built-in colour bar (EBU type)
Aspect ratio switchable between standard and
Menu allows screen format setting to be switched
between 4:3 format and LETTER BOX-screen
Time code reader/generator
Recording of EBU time code possible.
Edit search function for convenient recording
Eliminates flicker when shooting other screen
pictures than PAL, such as computer monitor
Copes with the range from 50.1 Hz to 2067.8 Hz.
DV connector (4-pin) provided. Enables transfer
of digital data to other equipment provided with
Built-in camera-shake compensation function
Built-in 2.5" colour LCD display
Network connection possible (requires
installation of the optional network pack KA-
This allows audio and video streaming data to
be transmitted via LAN card or the data can be
recorded on a memory card.
---