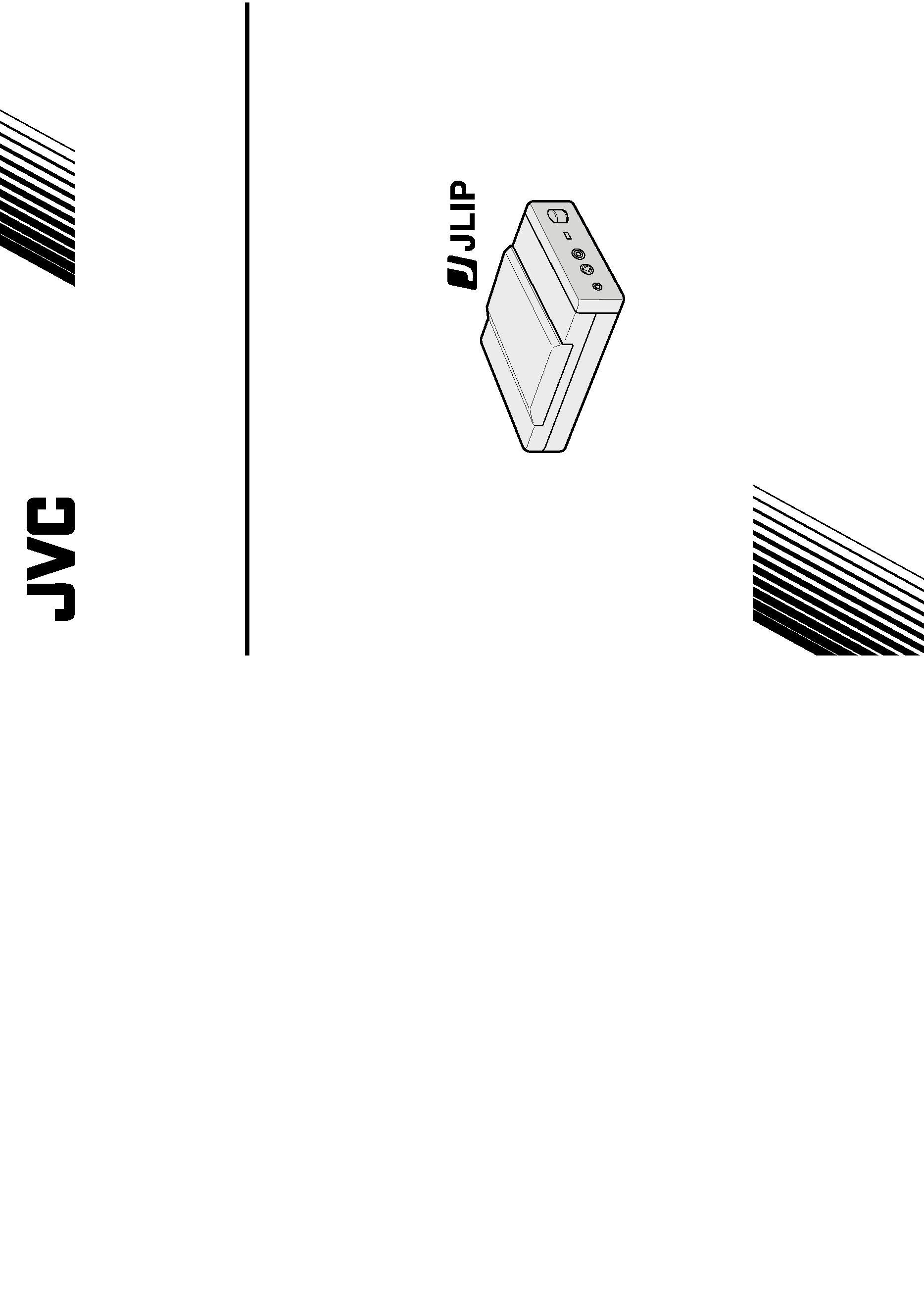 COPYRIGHT© 1997 VICTOR COMPANY OF JAPAN, LTD.
VICTOR COMPANY OF JAPAN, LIMITED
---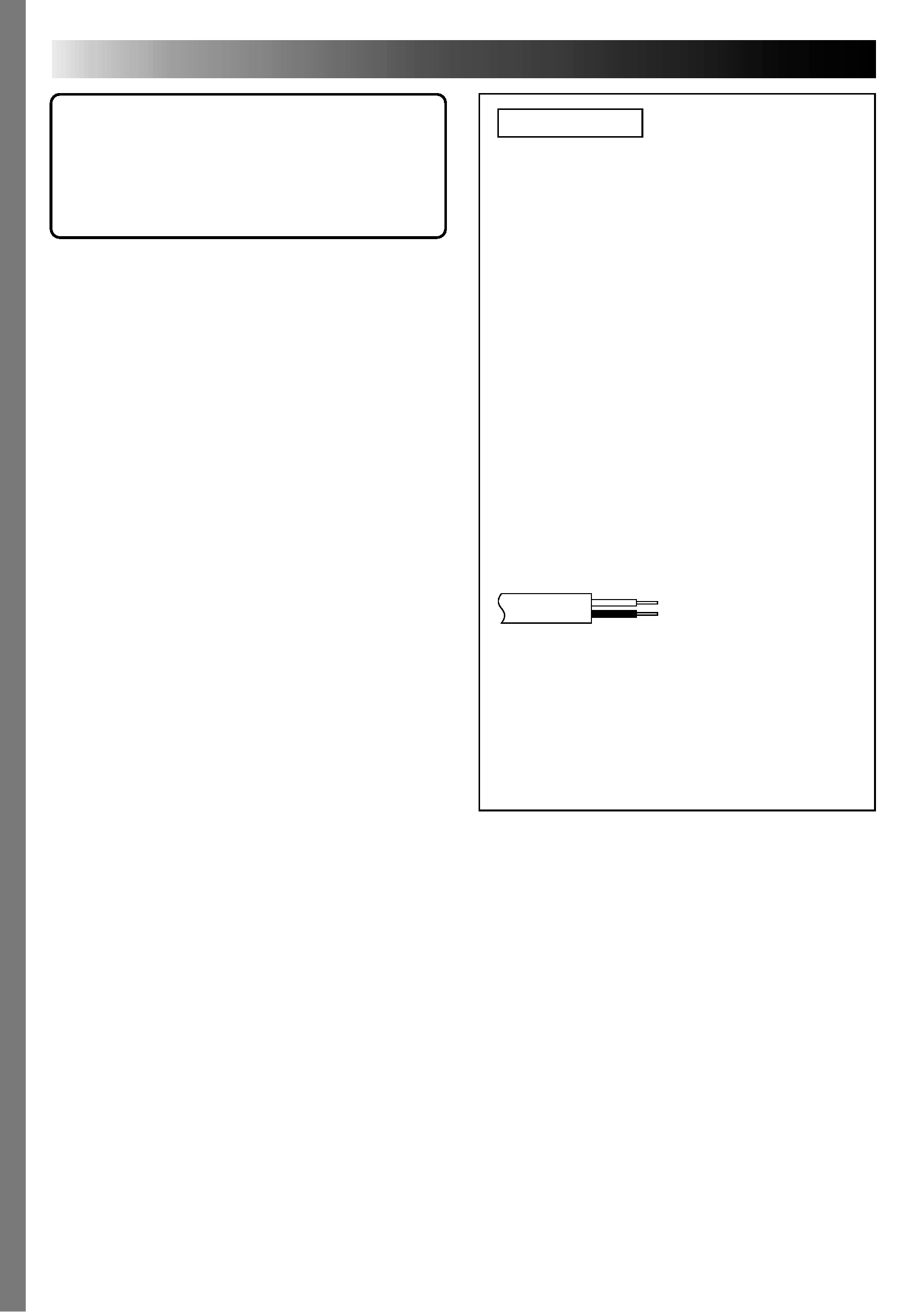 Thank you for purchasing this VIDEO CAPTURE
BOX. Before use, please read the safety
information and precautions contained in the
following pages to ensure safe use of this
Using This Instruction Manual
· All major sections and subsections are listed in
· Notes appear after most subsections. Be sure to
· Basic and advanced features/operation are
separated for easier reference.
It is recommended that you . . .
..... refer to "Controls and Connectors" (
11) and familiarize yourself with connector
..... read thoroughly the Safety Precautions and
CAUTIONS that follow. They contain ex-
tremely important information regarding the
safe use of your new VIDEO CAPTURE BOX.
Connection to the mains supply in the United
DO NOT cut off the mains plug from this equip-
If the plug fitted is not suitable for the
power points in your home or the cable is too
short to reach a power point, then obtain an
appropriate safety approved extension lead or
BE SURE to replace the fuse only with an
identical approved type, as originally fitted,
and to replace the fuse cover.
If nontheless the mains plug is cut off ensure to
remove the fuse and dispose of the plug
immediately, to avoid a possible shock hazard
by inadvertent connection to the mains supply.
If this product is not supplied fitted with a
mains plug then follow the instructions given
DO NOT make any connection to the Larger
Terminal coded E or Green.
The wires in the mains lead are coloured in
accordance with the following code:
Blue to N (Neutral) or Black
If these colours do not correspond with the
terminal identifications of your plug, connect
Blue wire to terminal coded N (Neutral) or
Brown wire to terminal coded L (Live) or
If in doubt -- consult a competent electrician.
---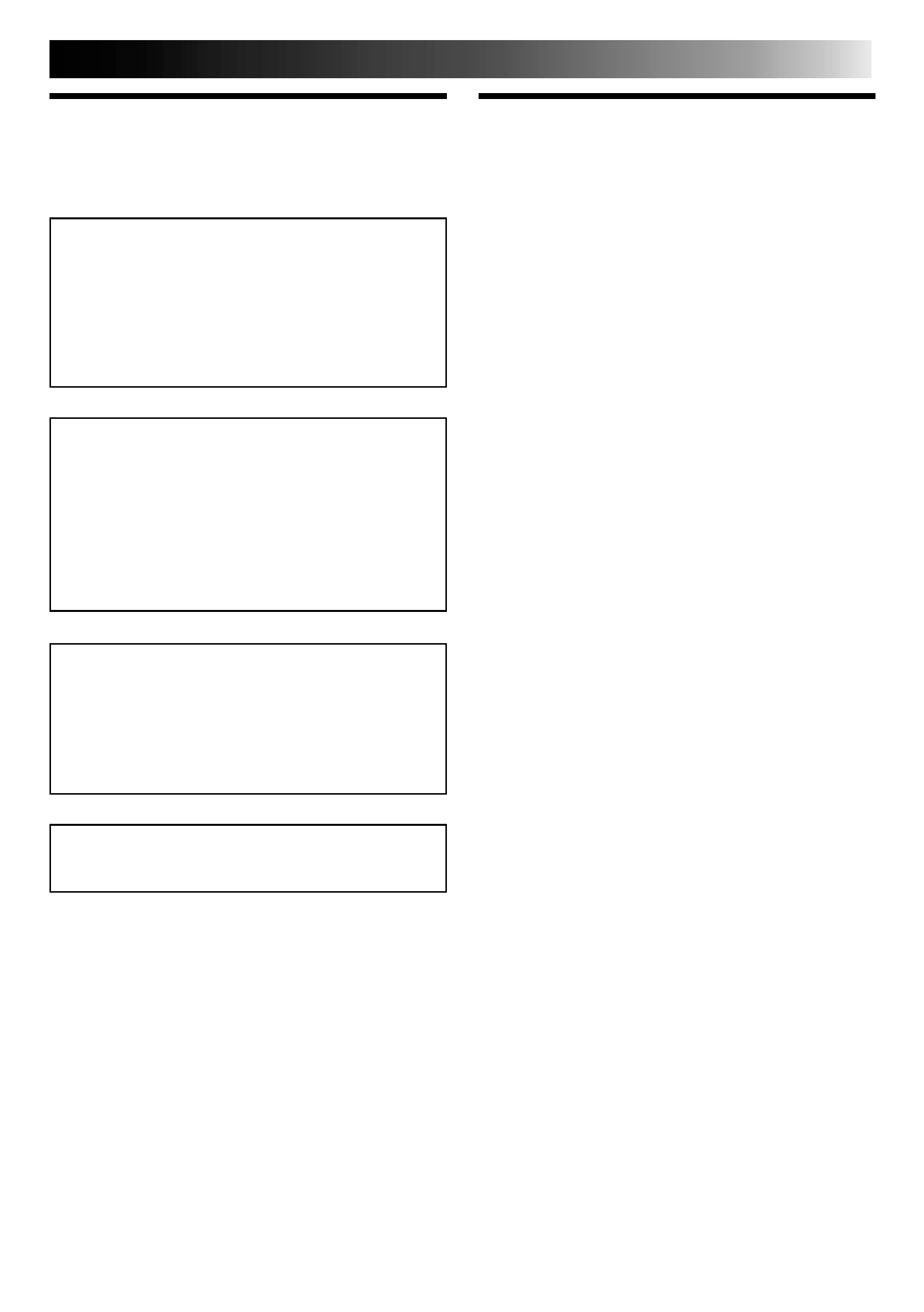 To prevent shock, do not open the cabinet.
No user serviceable parts inside. Refer
servicing to qualified personnel.
When you are not using the AC Adapter for a
long period of time, it is recommended that
you disconnect the power cord from AC
The rating plate (serial number plate) and
safety caution are on the bottom of the
The rating plate (serial number plate) of the
AC Adapter is on its top.
This unit is produced to comply with Standard
This equipment has been designed and manufac-
tured to meet international safety standards but,
like any electrical equipment, care must be taken
if you are to obtain the best results and safety is
read the operating instructions before you
attempt to use the equipment.
ensure that all electrical connections
(including the mains plug, extension leads and
interconnections between pieces of equip-
ment) are properly made and in accordance
with the manufacturer's instructions. Switch
off and withdraw the mains plug when making
consult your dealer if you are ever in doubt
about the installation, operation or safety of
be careful with glass panels or doors on
DON'T continue to operate the equipment if you are in
any doubt about it working normally, or if it is
damanged in any way -- switch off, withdraw
the mains plug and consult your dealer.
DON'T remove any fixed cover as this may expose
DON'T leave equipment switched on when it is
unattended unless it is specifically stated that
it is designed for unattended operation or has
a standby mode. Switch off using the switch
on the equipment and make sure that your
family knows how to do this. Special
arrangements may need to be made for infirm
DON'T use equipment such as personal stereos or
radios so that you are distracted from the
requirements of road safety. It is illegal to
watch television whilst driving.
DON'T listen to headphones at high volume, as such
use can permanently damage your hearing.
DON'T obstruct the ventilation of the equipment, for
example with curtains or soft furnishings.
Overheating will cause damage and shorten
the life of the equipment.
DON'T use makeshift stands and NEVER fix legs with
wood screws -- to ensure complete safety
always fit the manufacturer's approved stand
or legs with the fixings provided according to
DON'T allow electrical equipment to be exposed to
-- NEVER let anyone especially children push anything
into holes, slots or any other opening in the case --
this could result in a fatal electrical shock;
-- NEVER guess or take chances with electrical equip-
ment of any kind -- it is better to be safe than sorry!
---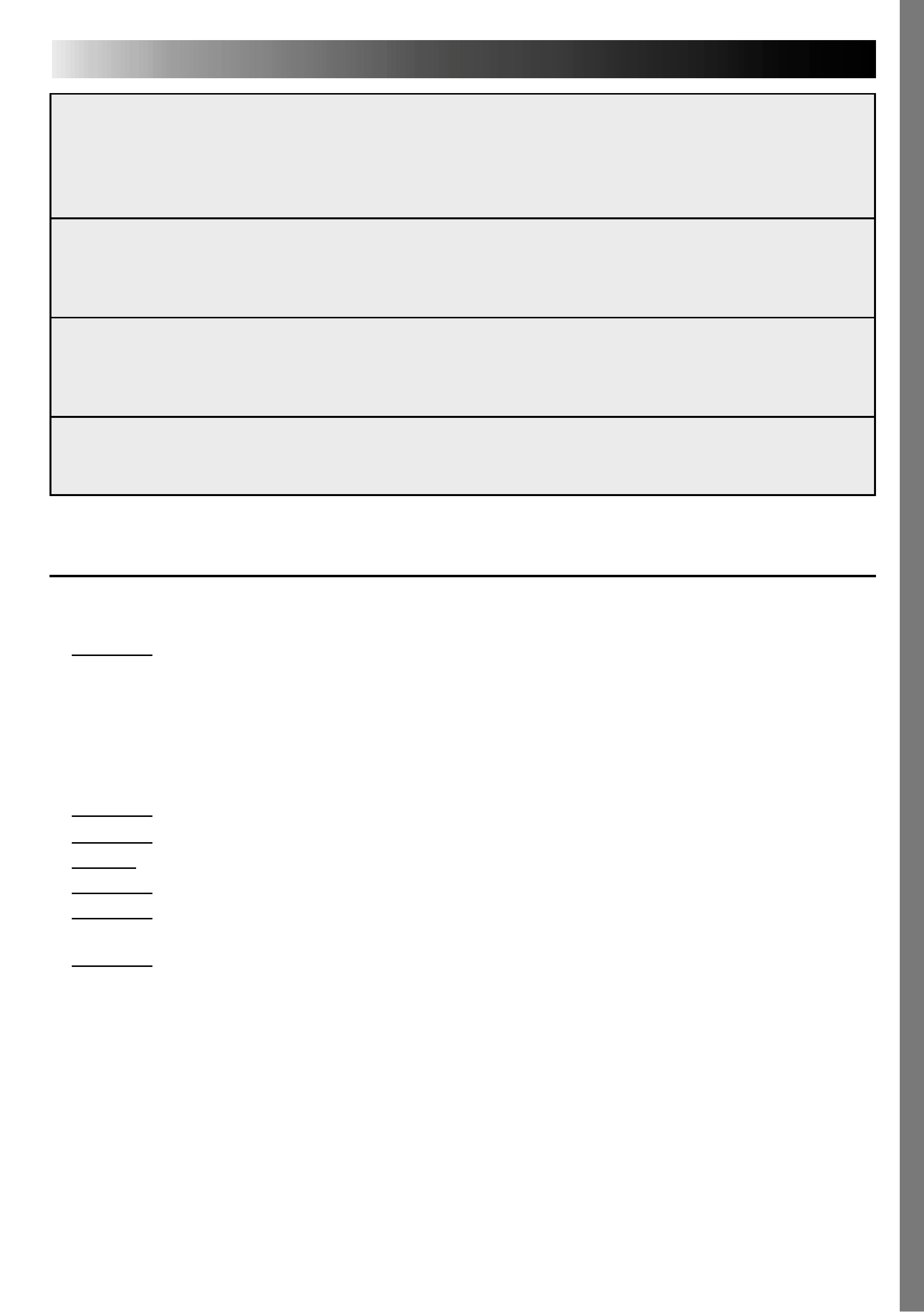 If you notice smoke or a peculiar smell coming from the VIDEO CAPTURE BOX
unplug it IMMEDIATELY. Use of the VIDEO CAPTURE BOX under these
conditions could lead to fire or electric shock. Contact your JVC dealer. DO
NOT attempt to repair the malfunction yourself.
DO NOT attempt to insert foreign objects into the connectors, as this can lead
to electric shock or fire. If an object is accidentally inserted, unplug it and
contact your JVC dealer. Be especially careful with children.
If during use you notice that the VIDEO CAPTURE BOX is damaged, unplug it
and contact your JVC dealer. Use of the VIDEO CAPTURE BOX under these
conditions can lead to fire or electric shock.
DO NOT attempt to repair or modify the VIDEO CAPTURE BOX. Doing so may
result in malfunctions or injury. If a problem occurs, contact your JVC dealer.
Failure to heed the following precautions may result in damage to the VIDEO
1. DO NOT place the VIDEO CAPTURE BOX . . .
.... in an environment prone to extreme temperatures or humidity.
.... in a dusty environment.
.... in an environment where strong magnetic fields are generated.
.... on a surface that is unstable or subject to vibration. The unit may fall, causing injury.
2. DO NOT place heavy objects on the VIDEO CAPTURE BOX.
3. DO NOT place anything which might spill on top of the VIDEO CAPTURE
4. AVOID violent shocks to the VIDEO CAPTURE BOX during transport.
5. DO NOT leave the AC Adapter plugged in when the VIDEO CAPTURE BOX is not in use.
6. DO NOT use accessories other than those designated in the instructions. Use of others can
lead to fire or electric shock.
7. DO NOT connect devices to the VIDEO CAPTURE BOX other than those designated in the
instructions. Use of others can lead to malfunctions.
---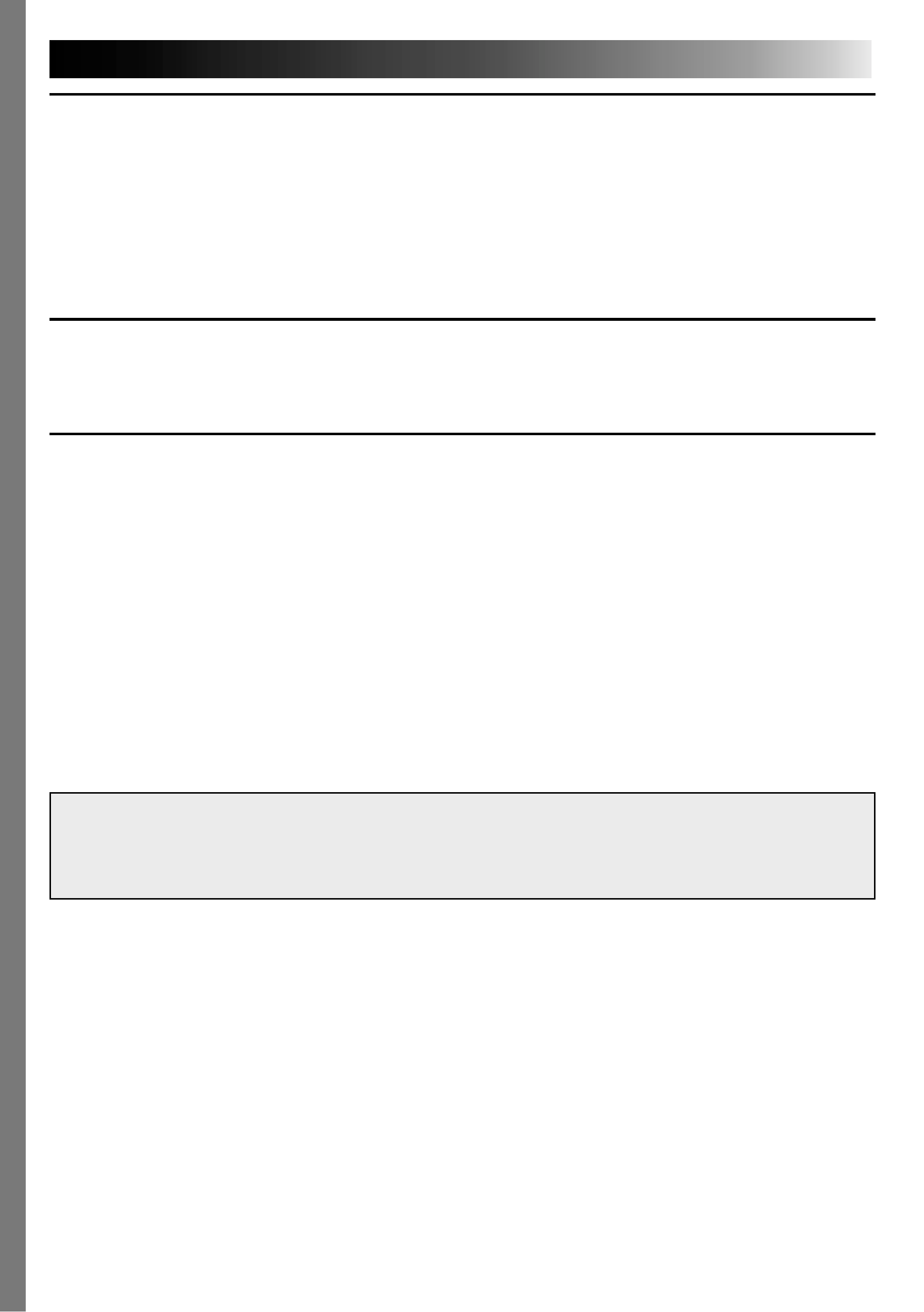 Take care not to soil or scratch the mirror surface (opposite to the printed surface). Do not
write anything or put a sticker on either the front or back surface. If the CD-ROM gets dirty,
gently wipe it with a soft cloth outward from the center hole using a circular motion.
Do not use conventional disc cleaners or cleaning spray.
Do not bend the CD-ROM or touch its mirror surface.
Do not store your CD-ROM in a dusty, hot or humid environment. Keep it away from direct
If the inside of the VIDEO CAPTURE BOX is left dusty for a long time, its use can lead to fire or
malfunction. Consult your JVC dealer on cleaning.
DO NOT remove the cover and attempt to repair or modify the AC Adapter. Doing so may
result in malfuncitons or electrical shock and injury. If a problem occurs, contact your JVC
Make sure the Power Cord is securely connected to the AC Adapter.
When using the AC Adapter, use only the supplied Power Cord. Use of any other cord may
Connect the Power Cord to the AC Adapter before connecting it to an AC outlet. If you plug
it into an outlet first, and the Adapter's terminals come in contact with a metal surface or
object, short circuit or fire may result.
Vibration noise can sometimes be heard coming from the inside of the AC Adapter. This is
The AC Adapter processes electricity internally, and will become warm during use. This is
normal. Make sure to use the AC Adapter in well-ventilated areas only.
Changes or modifications not approved by JVC could void user's authority to operate the
The Readme.TXT file provides additional information for setup and information that is not
included in the instruction manual. Please read the file before installing the provided
You can find the latest information (in English) on the provided software program at our
world wide web server at http://www.jvc-victor.co.jp/
---