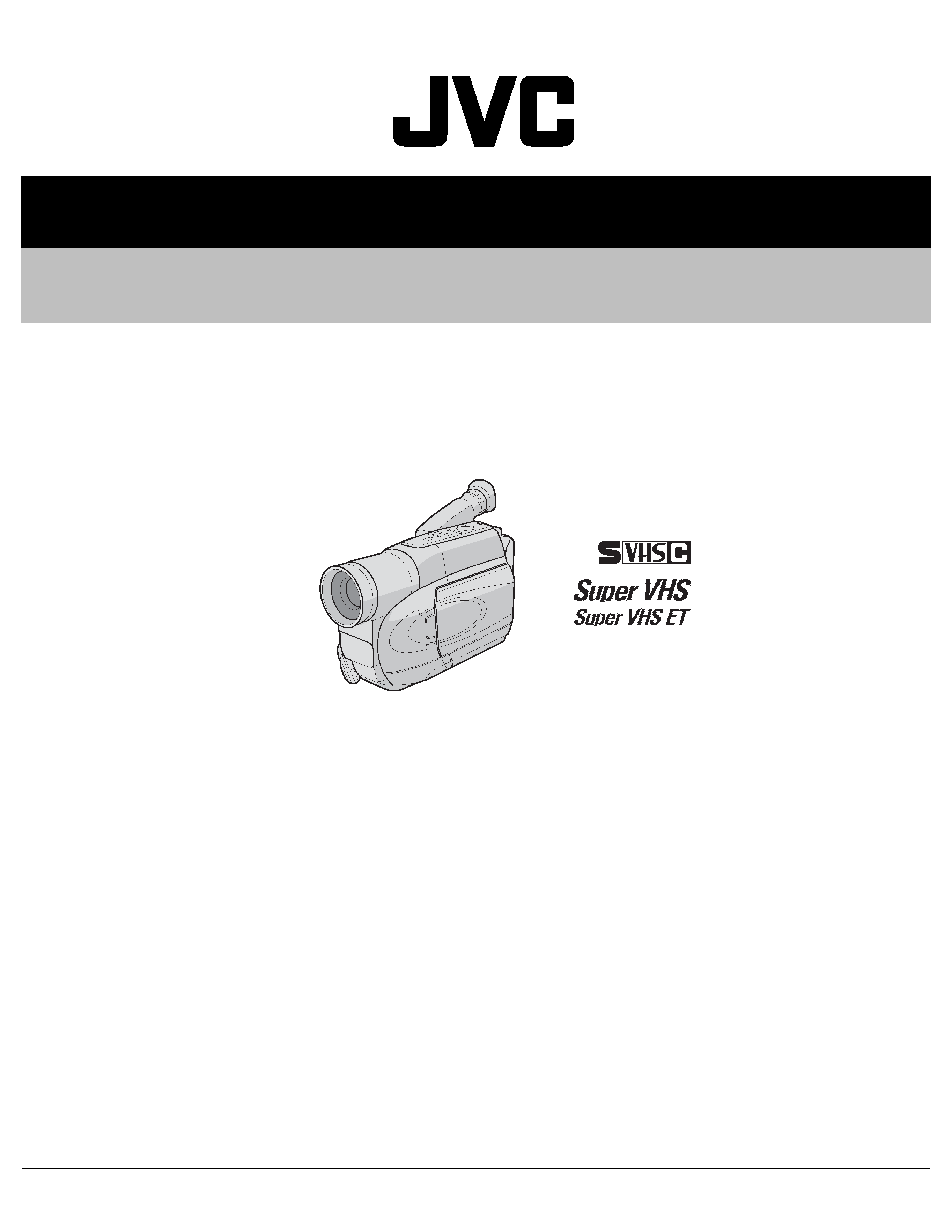 COPYRIGHT © 2003 VICTOR COMPANY OF JAPAN, LIMITED
GR-SXM278UM,GR-SXM279UB,GR-SXM279UM
For disassembling and assembling of MECHANISM ASSEMBLY, refer to the SERVICE MANUAL No.86700 (MECHANISM ASSEMBLY).
Regarding service information other than these sections, refer to the service manual No. YF016 (GR-SXM260US).
Also, be sure to note important safety precautions provided in the service manual.
GR-SXM277UA, GR-SXM277UM, GR-SXM278UM, GR-SXM279UB, GR-SXM279UM [M4C623]
---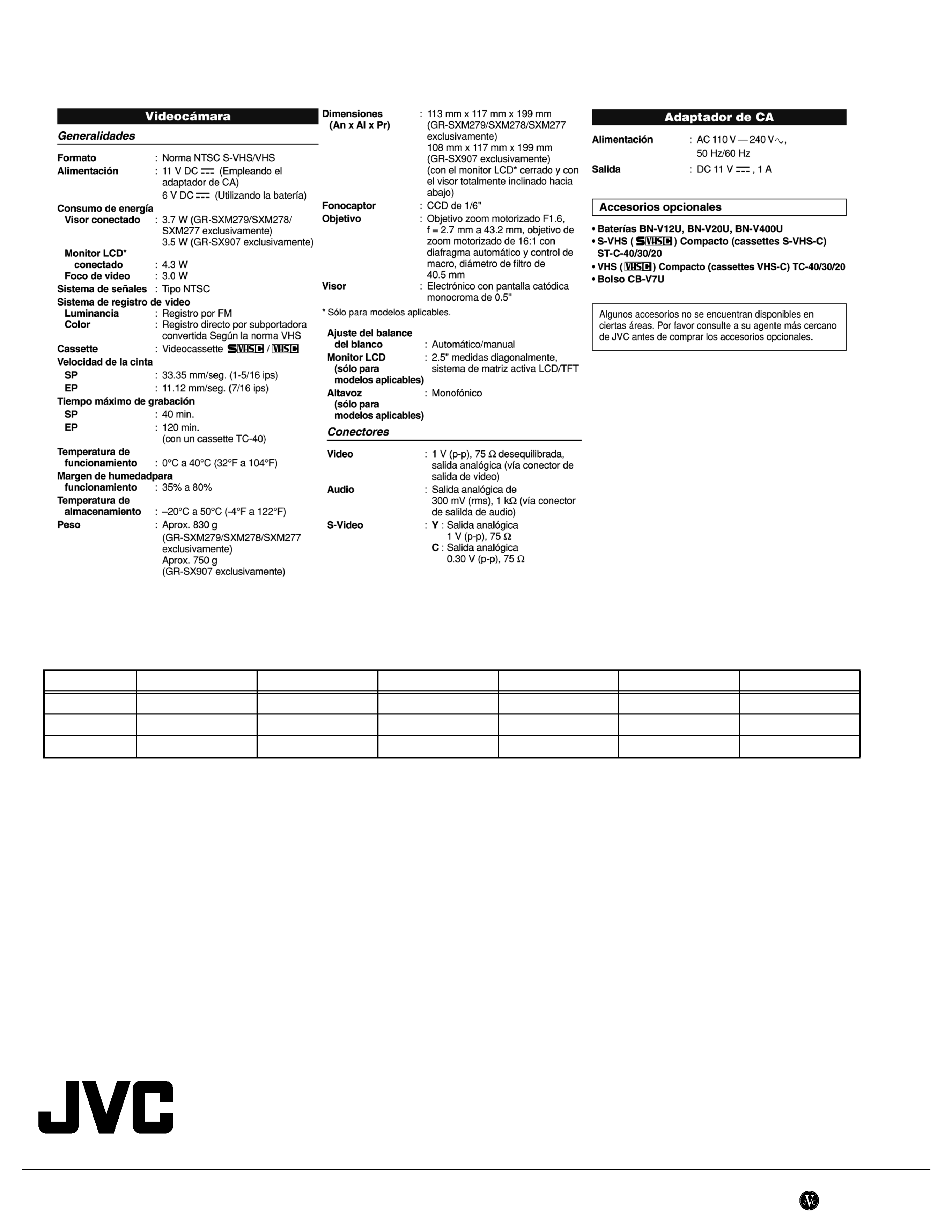 AV & MULTIMEDIA COMPANY CAMCORDER CATEGORY 12, 3-chome, Moriya-cho, kanagawa-ku, Yokohama, kanagawa-prefecture, 221-8528, Japan
VICTOR COMPANY OF JAPAN, LIMITED
SPECIFICATION
(The specifications shown pertain specifically to the model GR-SXM277UM/GR-SXM278UM/GR-SXM279UM)
DIFFERENT TABLE OF FEATURE
The following table indicate main different points between models GR-SXM260US, GR-SXM277UA, GR-SXM277UM, GR-SXM278UM,
GR-SXM279UB and GR-SXM279UM.
AP-V14U or AP-V15U AP-V14U or AP-V15U
---