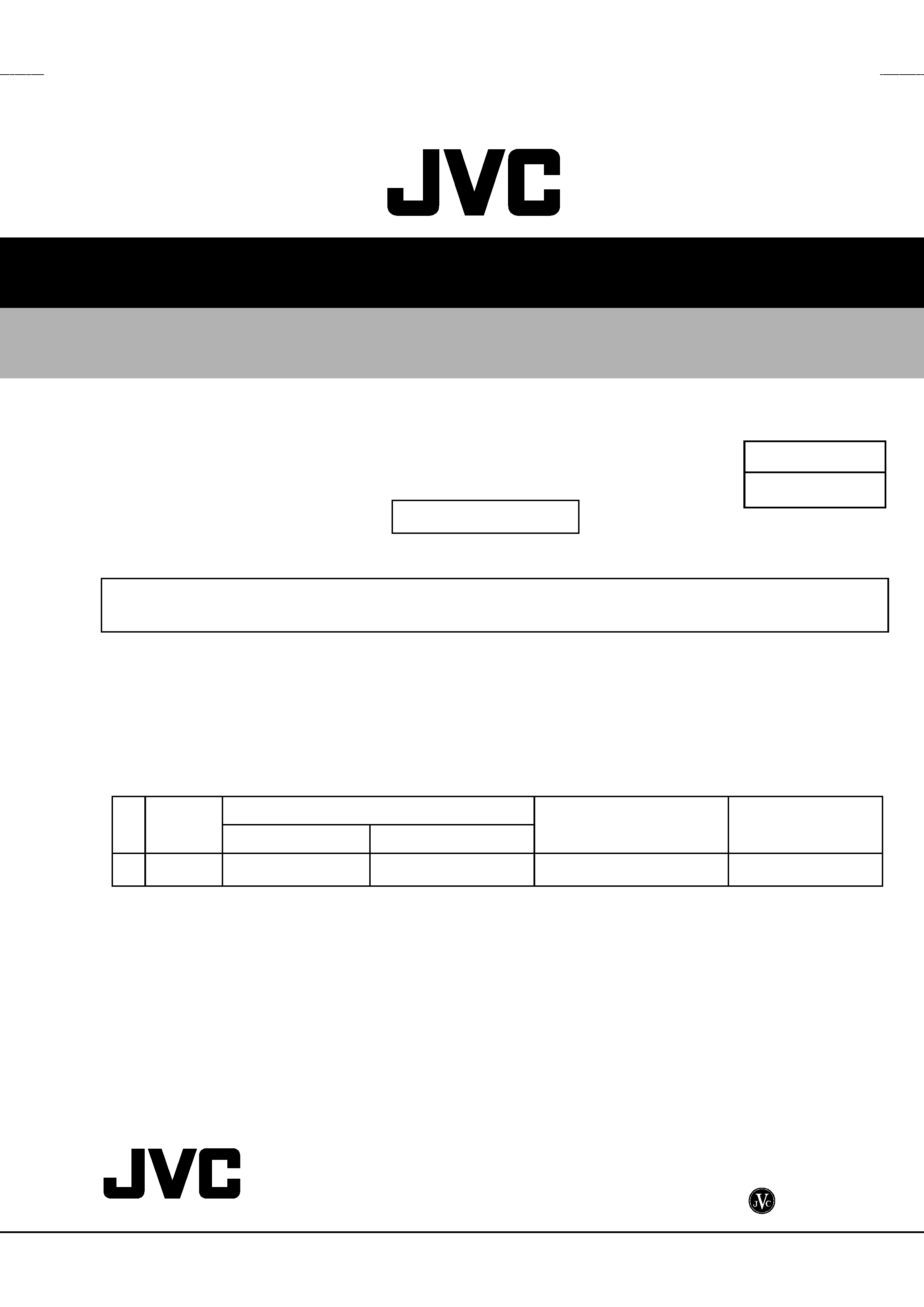 COPYRIGHT © 2000 VICTOR COMPANY OF JAPAN, LTD.
Since some details of the AV-294VT service manual (No.50836 Nov. 1993) were incorrect, we are
informing you of these errors and of the correct descriptions.
MAIN PWB CIRCUIT DIAGRAM (Page 3-12)
MAIN PW BOARD ASS'Y PARTS LIST (Page 4-12)
*Please, refer to MEMORY IC REPLACEMENT (page2-5).
VICTOR COMPANY OF JAPAN, LIMITED
HOME AV NETWORK BUSINESS UNIT
1106 Heta, Iwai-city, Ibaraki-prefecture, 306-0698, Japan
---