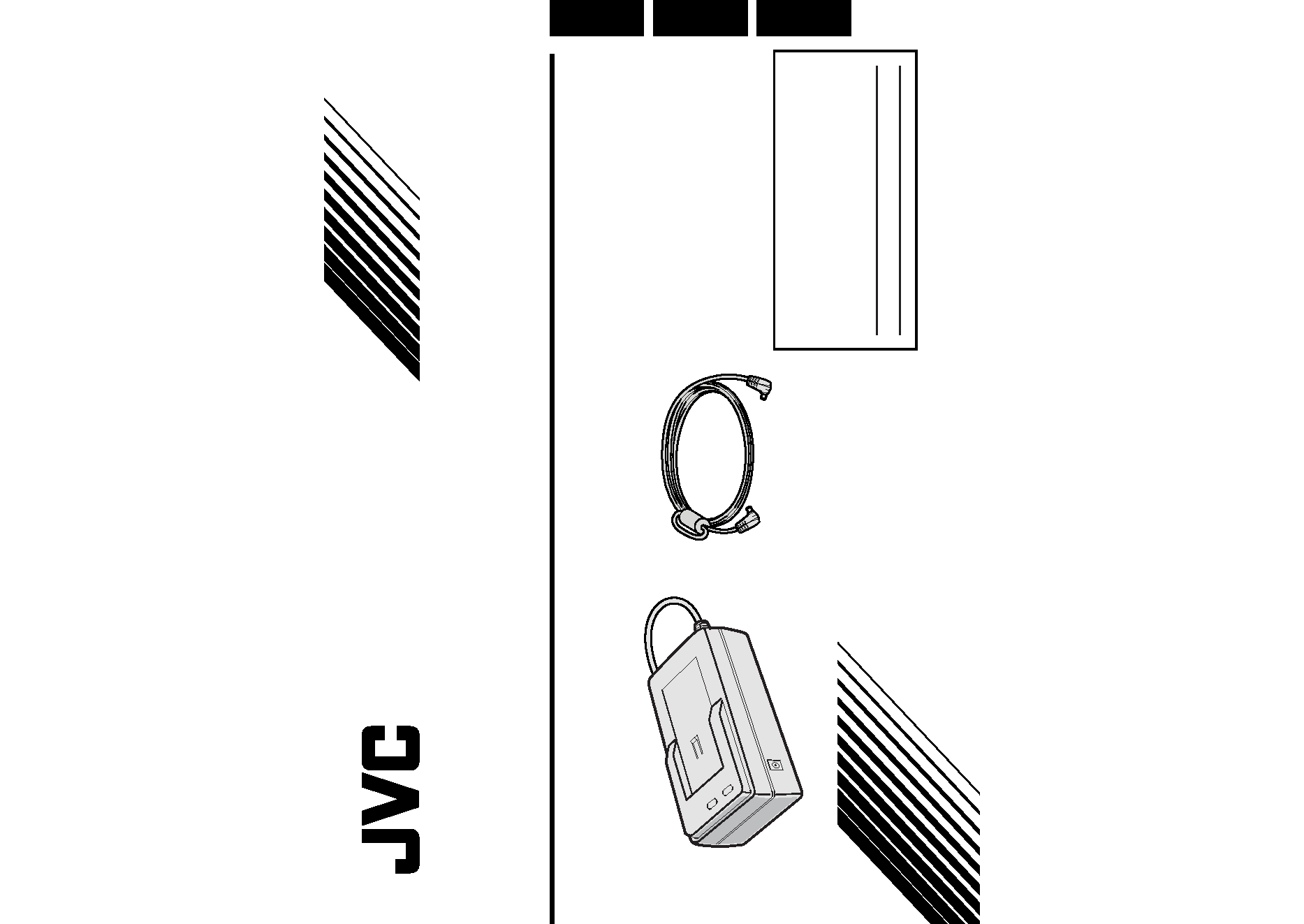 ADAPTATEUR SECTEUR/CHARGEUR DE BATTERIE
Enter below the Model No. and Serial No.
which is located on the bottom of cabinet.
Retain this information for future reference.
---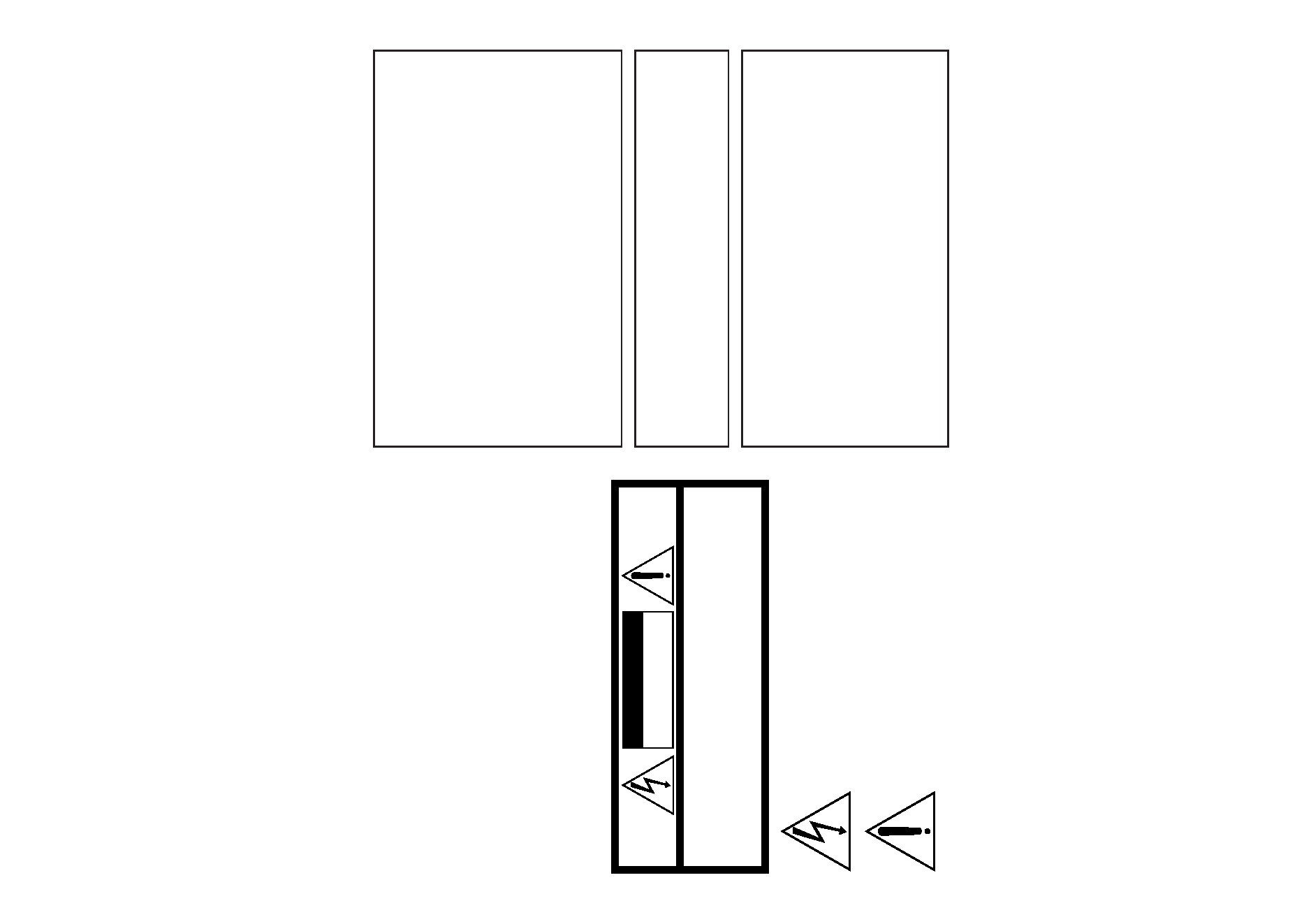 Thank you for purchasing the JVC AC Power
Adapter/Charger. This unit provides DC power for
the JVC Digital Video Camera from a household AC
outlet. It can be used to recharge the JVC battery
pack for exclusive use with the JVC Digital Video
Camera. To avoid problems and obtain the best
results, please read this instruction booklet carefully
before use. Before using as a power adapter, make
sure that this unit's model number is the same as
that of the power supply unit specified in the
instruction manual of the equipment you wish to
· If used near a radio, this unit may interfere with
· Prevent inflammables, water and metallic objects
· Do not disassemble or modify the unit.
· Do not apply shocks to the unit.
· Do not subject the unit to direct sunlight.
· Avoid using the unit in extremely hot or humid
· Avoid using the unit in places subject to vibrations.
TO PREVENT ELECTRIC SHOCK MATCH WIDE
BLADE OF PLUG TO WIDE SLOT, FULLY
TO PREVENT FIRE OR SHOCK HAZARD,
DO NOT EXPOSE THIS UNIT TO RAIN
This unit should be used with AC 120 V`
only in the USA and Canada. In other countries,
this unit should be used with AC 110 ­ 240 V`
To prevent electric shocks and fire hazards, do
NOT use any other power source.
TO REDUCE THE RISK OF ELECTRIC SHOCK,
DO NOT REMOVE COVER (OR BACK).
NO USER-SERVICEABLE PARTS INSIDE.
REFER SERVICING TO QUALIFIED SERVICE PERSONNEL.
The lightning flash with arrowhead symbol, within an
equilateral triangle, is intended to alert the user to the
presence of uninsulated "dangerous voltage" within the
product's enclosure that may be of sufficient magnitude
to constitute a risk of electric shock to persons.
The exclamation point within an equilateral triangle is
intended to alert the user to the presence of important
operating and maintenance (servicing) instructions in
the literature accompanying the appliance.
---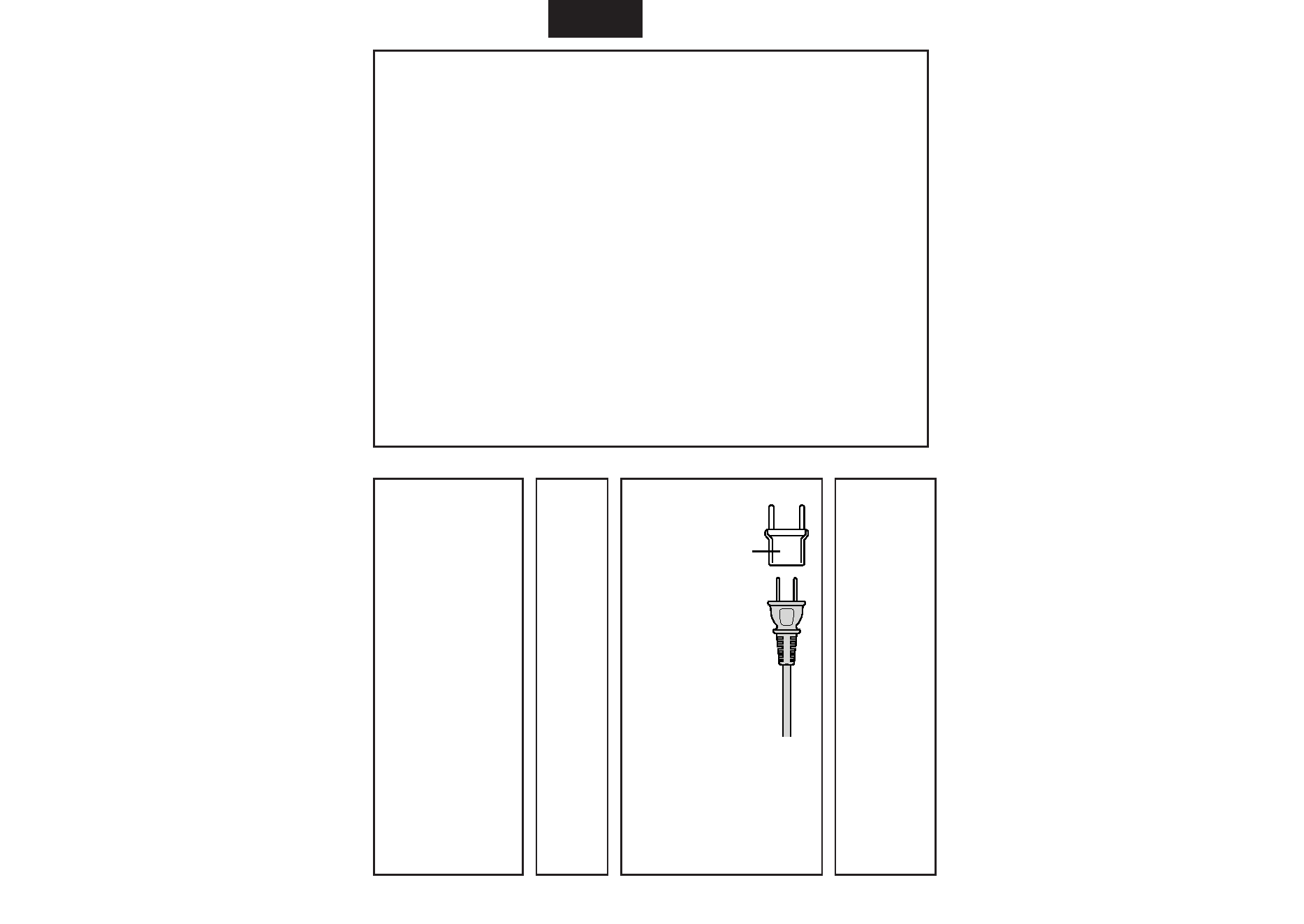 USING HOUSEHOLD AC PLUG ADAPTER
In case of connecting attached Power Cord Plug to
AC wall outlet other than American National
Standard C73 series type, use an AC plug adapter,
so called "Siemens Plug", as shown below.
For this AC plug adapter,
A WORD ON THE EXCLUSIVE BATTERY PACKS
The battery packs are lithium-ion.
Give attention to the following to make the most of
For charging : 10°C to 35°C (50°F to 95°F)
0°C to 40°C (32°F to 104°F)
: ­10°C to 30°C (14°F to 86°F)
The rating plate (Serial number plate) is on the
This device complies with Part 15 of FCC Rules.
Operation is subject to the following two conditions:
(1) This device may not cause harmful
interference, and (2) this device must accept any
interference received, including interference that may
cause undesired operation.
Change or modifications not approved by the party
responsible for compliance could void the user's
authority to operate the equipment. This equipment has
been tested and found to comply with the limits for a
Class B digital device, pursuant to Part 15 of the FCC
Rules. These limits are designed to provide reasonable
protection against harmful interference in a residential
installation. This equipment generates, uses, and can
radiate radio frequency energy and, if not installed and
used in accordance with the instructions, may cause
harmful interference to radio communications.
However, there is no guarantee that interference will
not occur in a particular installation. If this equipment
does cause harmful interference to radio or television
reception, which can be determined by turning the
equipment off and on, the user is encouraged to try to
correct the interference by one or more of the following
Reorient or relocate the receiving antenna.
Increase the separation between the equipment and
Connect the equipment into an outlet on a circuit
different from that to which the receiver is connected.
Consult the dealer or an experienced radio/TV
This Class B digital apparatus complies with
Cet appareil numérique de la classe B est conforme
à la norme NMB-003 du Canada.
---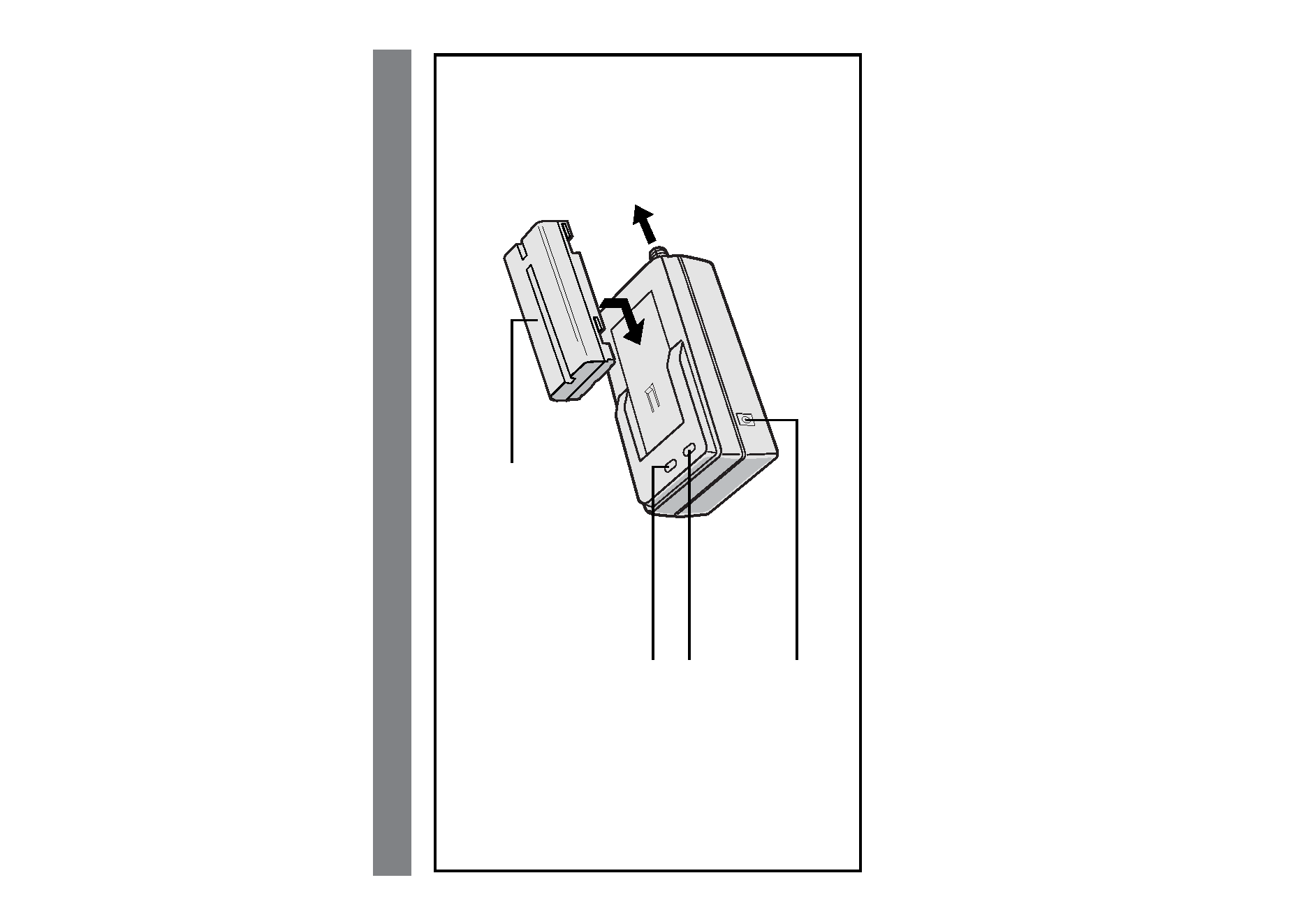 CHARGING THE BATTERY PACK
Battery pack BN-V207U or BN-V214U
---

Perform charging where the temperature is
between 10°C (50°F) and 35°C (95°F). 20°C
(68°F) to 25°C (77°F) is the ideal temperature
range for charging. If the environment is too
cold, charging may be incomplete.
* When charged at temperatures between 20°C
·When charging Battery Packs after a long storage
period, charging time will be longer than the time
1
Makesureyouunplugthecamcorder'sDCcord
from the AC Power Adapter/Charger. Plug the
AC Adapter/Charger's power cord into an AC
outlet. The POWER indicator lights.
2
Removethebatterypack'sprotectivecap.
Attach the battery pack with its long groove
pointing toward the indicator side of the battery
pack mount on the AC Power Adapter/Charger.
The CHARGE Indicator begins blinking to
indicate charging has started.
3
WhentheCHARGEindicatorstopsblinkingbut
stays lit, charging is finished.
4
Slidethebatteryintheoppositedirectionofthe
arrow and lift off. Remember to unplug the AC
Adapter/Charger's power cord from the AC
---