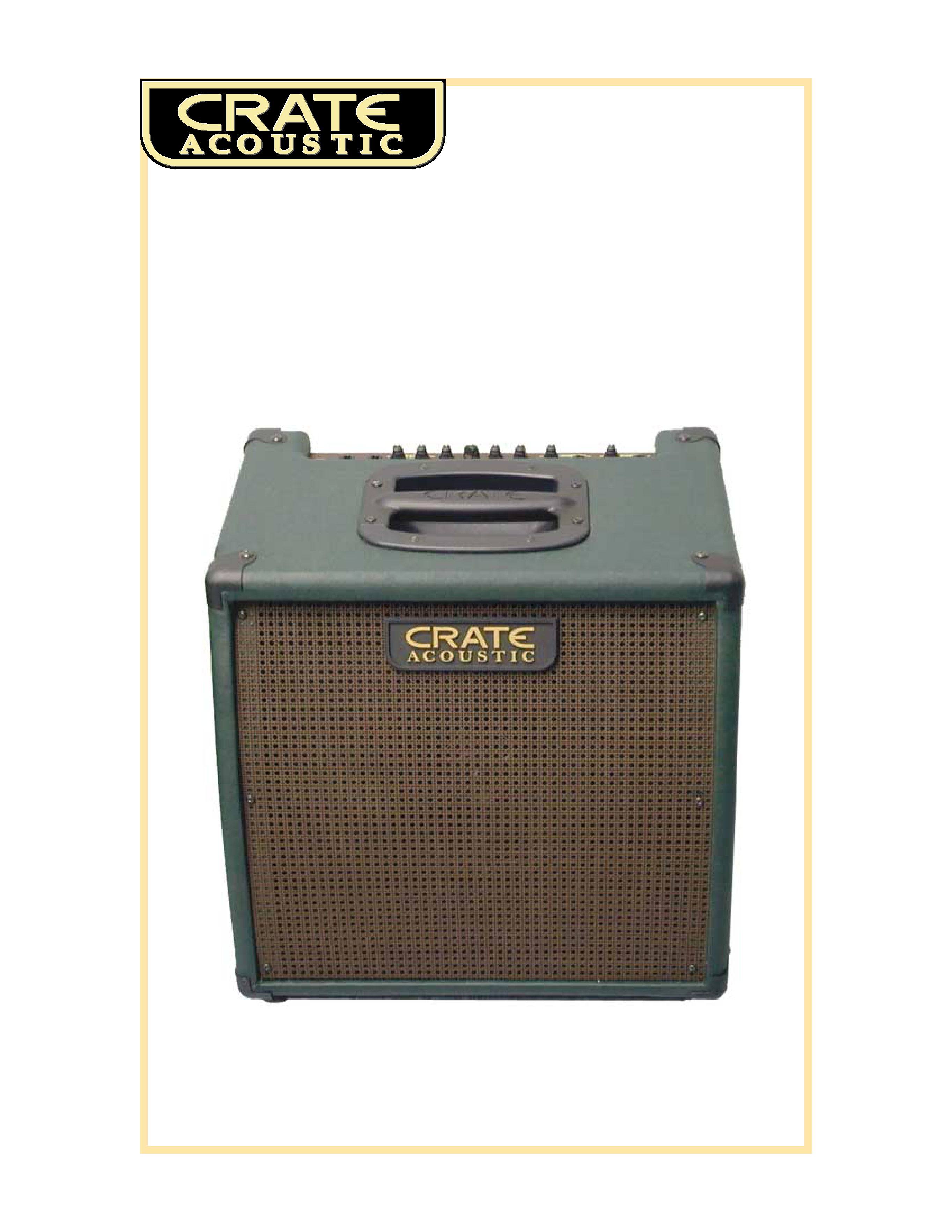 ---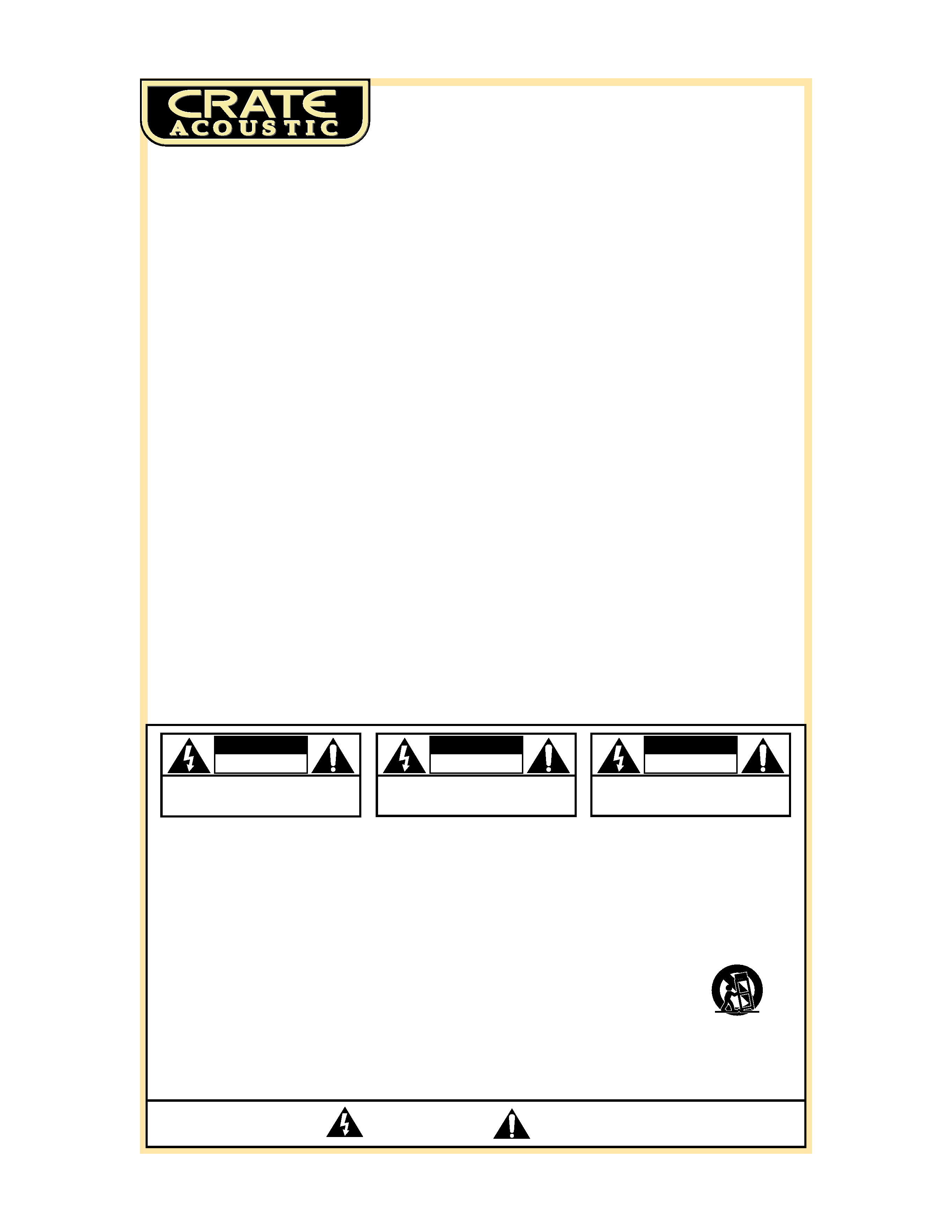 Introduction. . . . . . . . . . . . . . . . . . . . . . . . . . . . . . . . . . . . . . . . . . . . . . 3
The Front Panel. . . . . . . . . . . . . . . . . . . . . . . . . . . . . . . . . . . . . . . . . . . 4
Connecting to the Insert jack . . . . . . . . . . . . . . . . . . . . . . . . . . . . . . . 5
"Chaining" Amplifiers. . . . . . . . . . . . . . . . . . . . . . . . . . . . . . . . . . . . . 5
The DSP Section . . . . . . . . . . . . . . . . . . . . . . . . . . . . . . . . . . . . . . . . . . 6
System Block Diagram. . . . . . . . . . . . . . . . . . . . . . . . . . . . . . . . . . . . . 7
Technical Specifications . . . . . . . . . . . . . . . . . . . . . . . . . . . back cover
IMPORTANT SAFETY INSTRUCTIONS
·
READ, FOLLOW, HEED, AND KEEP ALL INSTRUCTIONS AND WARNINGS.
·
DO NOT OPERATE NEAR ANY HEAT SOURCE AND DO NOT BLOCK ANY VENTILATION OPENINGS ON THIS APPARATUS. FOR
PROPER OPERATION, THIS UNIT REQUIRES 3" (75mm) OF WELL VENTILATED SPACE AROUND HEATSINKS AND OTHER AIR
FLOW PROVISIONS IN THE CABINET.
·
DO NOT USE THIS APPARATUS NEAR SPLASHING, FALLING, SPRAYING, OR STANDING LIQUIDS.
·
CLEAN ONLY WITH LINT-FREE DAMP CLOTH AND DO NOT USE CLEANING AGENTS.
·
ONLY CONNECT POWER CORD TO A POLARIZED, SAFETY GROUNDED OUTLET WIRED TO CURRENT ELECTRICAL CODES AND
COMPATIBLE WITH VOLTAGE, POWER, AND FREQUENCY REQUIREMENTS STATED ON THE REAR PANEL OF THE APPARATUS.
·
PROTECT THE POWER CORD FROM DAMAGE DUE TO BEING WALKED ON, PINCHED, OR STRAINED.
·
UNPLUG THE APPARATUS DURING LIGHTNING STORMS OR WHEN UNUSED FOR LONG PERIODS OF TIME.
·
ONLY USE ATTACHMENTS, ACCESSORIES, STANDS, OR BRACKETS SPECIFIED BY THE MANUFACTURER FOR
SAFE OPERATION AND TO AVOID INJURY.
·
WARNING: TO REDUCE THE RISK OF ELECTRIC SHOCK OR FIRE, DO NOT EXPOSE THIS UNIT TO RAIN OR MOISTURE.
·
SERVICE MUST BE PERFORMED BY QUALIFIED PERSONNEL.
·
OUR AMPLIFIERS ARE CAPABLE OF PRODUCING HIGH SOUND PRESSURE LEVELS. CONTINUED EXPOSURE TO HIGH SOUND
PRESSURE LEVELS CAN CAUSE PERMANENT HEARING IMPAIRMENT OR LOSS. USER CAUTION IS ADVISED AND EAR PRO-
TECTION IS RECOMMENDED IF UNIT IS OPERATED AT HIGH VOLUME.
WARNING: TO REDUCE THE RISK OF FIRE OR ELECTRIC
SHOCK, DO NOT EXPOSE THIS APPARATUS TO RAIN OR MOIS-
TURE. TO REDUCE THE RISK OF ELECTRIC SHOCK, DO NOT
REMOVE COVER. NO USER-SERVICEABLE PARTS INSIDE.
REFER SERVICING TO QUALIFIED SERVICE PERSONNEL.
"IT IS NECESSARY FOR THE USER TO REFER TO THE INSTRUCTION MANUAL"
"ES NECESARIO QUE EL USUARIO SE REFIERA AL MANUAL DE INSTRUCCIONES."
"REFERREZ-VOUS AU MANUAL D'UTILISATION"
EXPLANATION OF GRAPHICAL SYMBOLS:
EXPLICACION DE SIMBOLOS GRAFICOS:
EXPLICATION DES SYMBÔLES GRAPHIQUES:
PRECAUCION: PARA REDUCIR EL RIESGO DE INCENDIOS O DESCARGAS
ELECTRICAS, NO PERMITA QUE ESTE APARATO QUEDE EXPUESTO A LA
LLUVIA O LA HUMEDAD. PARA DISMINUOIR EL RIESGO DE CORRIENTAZO.
NO ABRA LA CUBIERTA. NO HAY PIEZAS ADENTRO QUE EL USARIO PUEDO
REPARAR DEJE TODO MANTENIMIENTO A LOS TECHNICOS CALIFICADOS.
ATTENTION: PROTÉGEZ CET APPAREIL DE LA PLUIE ET DE L'HUMIDITÉ
AFIN D'ÉVITER TOUT RISQUE D'INCENDIE OU D'ÉLECTROCUTION. POUR
REDUIRE D'ELECTROCUTION NE PAS ENLEVER LE COUVERCLE. AUCUNE
PIECE INTERNE N'EST REPRABLE PAR L'UTILISATEUR. POUR TOUTE
REPARATION, S'ADRESSER A UN TECHNICIEN QUALIFIE.
---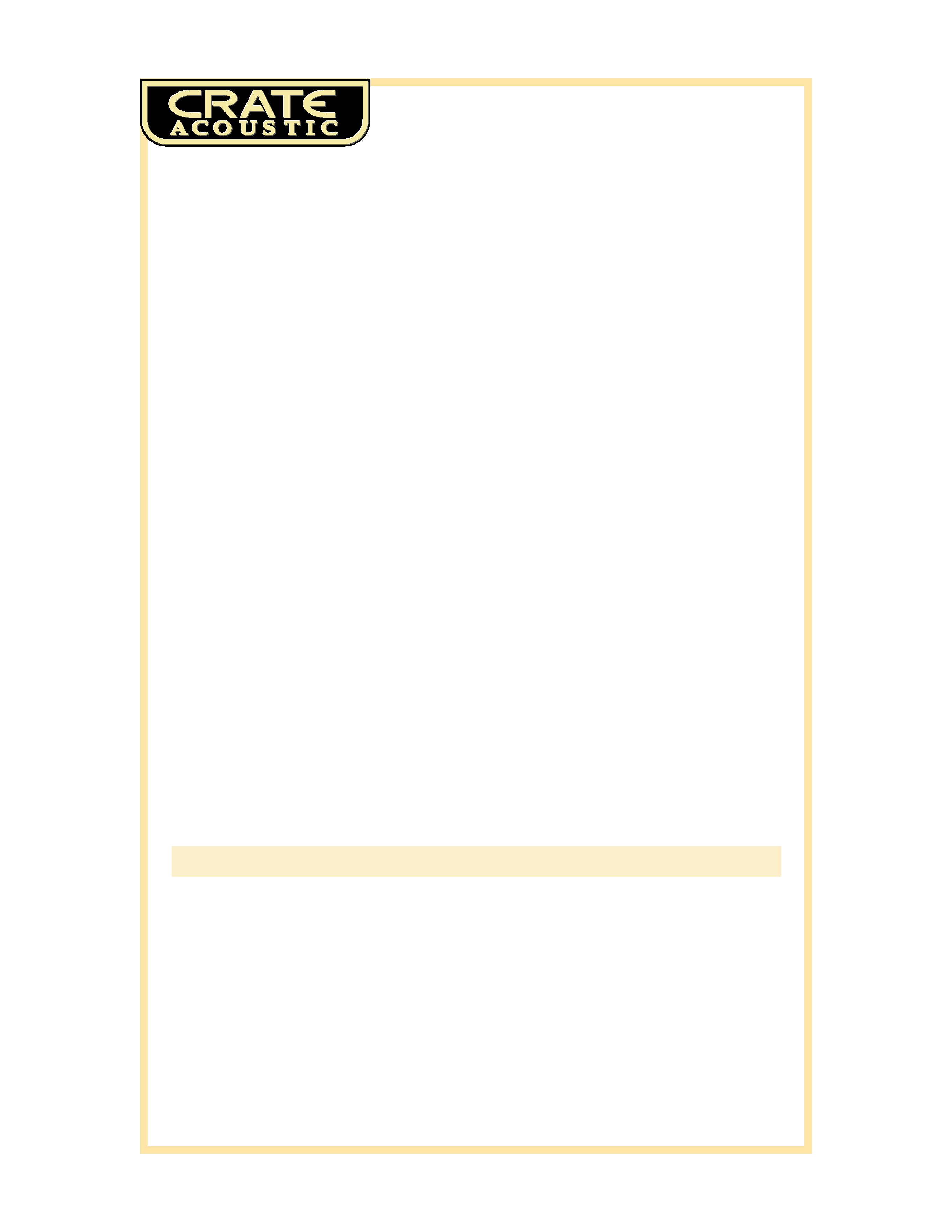 Crate Acoustic amplifiers are Made With Pride in the U.S.A.
To keep this amplifier looking its best, avoid abrasive cleansers.
Wipe the cabinet clean using a slightly dampened cloth. Never use
brass cleaners on the hardware since they could damage their pro-
You are now the proud owner of one of Crate's latest contributions to
the world of acoustic amplification, the CA30D. This compact amplifier
delivers a strong 30 watts of clear musical power and incorporates two
inputs (each with a gain control), three bands of equalization, plus Crate's
Contour control for added tonal flexibility. The CA30D features Crate's
DSP digital reverb and effects, a front panel Insert (effects loop), and a
Line Out jack. An 8" Polypropylene cone coaxial speaker delivers smooth
clear sound with excellent projection and fidelity.
Your CA30D is Musician Made in the U.S.A., using only the best com-
ponents. Extensive testing at the hands (and ears) of skilled technicians
and musicians insures you that this amplifier is the absolute best it can be.
In order to get the most out of your new amplifier, we strongly urge
you to go over the information contained in this manual before you begin
And thank you for choosing CRATE.
---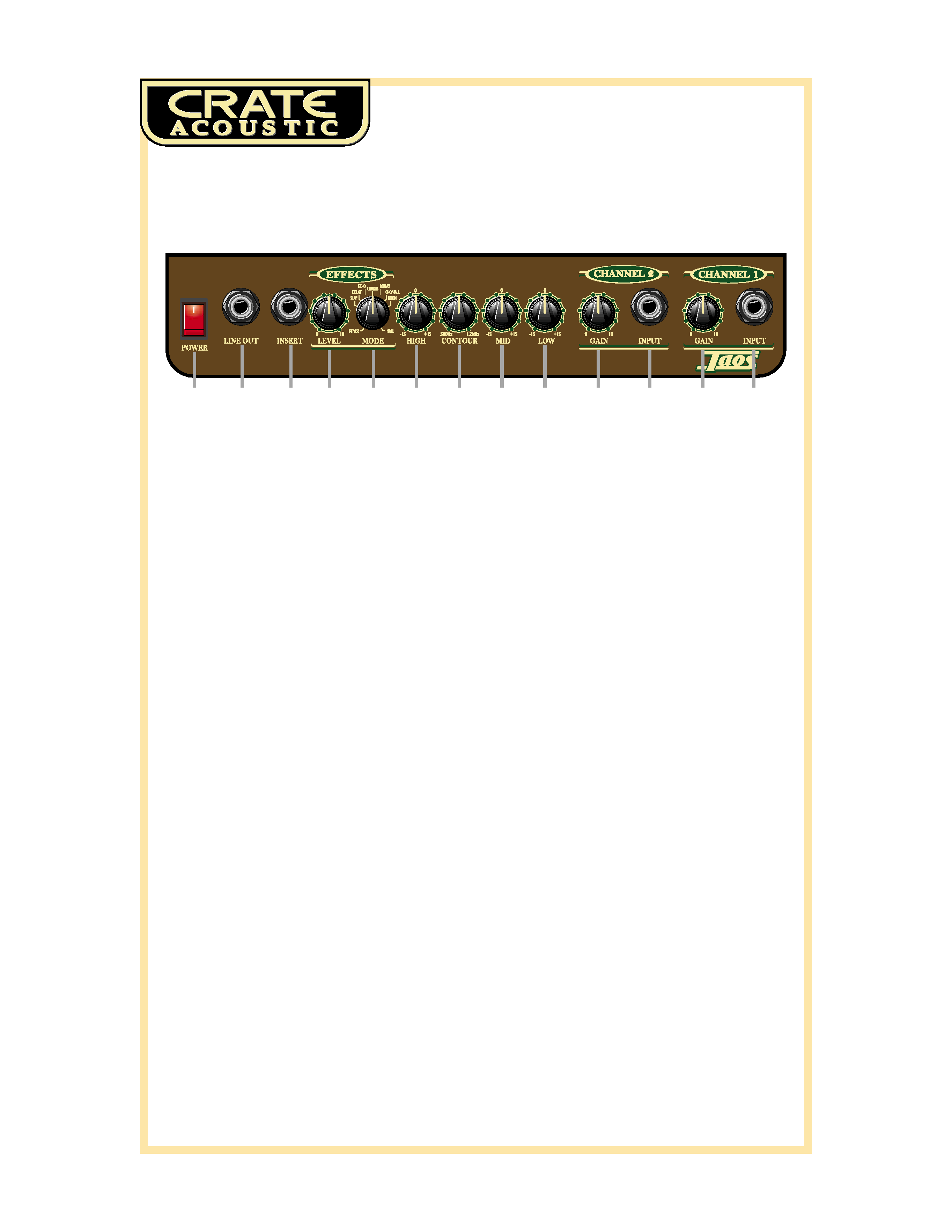 Use this switch to apply power to
the amplifier: the amp is on when the top
of the switch is depressed, off when the
bottom of the switch is depressed. The
switch illuminates when the amp is on.
Use this jack to connect a high
impedance, unbalanced line level signal
to a house sound board, a recording con-
sole or another amplifier.
Use this jack to add external effects
to the signal. The ring = send (line out),
tip = return (line in), sleeve = ground.
This jack can also be used to "chain" mul-
tiple amplifiers together, since connecting
to this jack does not interrupt the signal
going to the amplifier. (See the illustra-
tions on page 5 for more information.)
Use this control to adjust
the amount of digital signal processing
applied to the output signal.
Use this control to select the
type of digital signal processing applied to
the output signal. (See the section entitled
"The DSP Section" on page 6 for more infor-
This serves as the treble control for
both channels. Adjust this control so your
high notes and harmonic overtones are
lively but not overpowering.
Use this control to set the center
point of the mid control. This control
should be set at the frequency which
gives you the most natural midrange
This serves as the midrange control
for both channels. Adjust this control to
get the best projection and midrange
tones for your instrument. The center
point of the mid control is chosen by the
setting of the contour control (#7).
This serves as the bass control for
both channels. Adjust this control to get
the best sounding bass response for your
instrument. Excessive boost of the low
control can cause an unnatural howling
(acoustic feedback from your instrument)
your acoustic instrument, tape player,
rhythm machine, high-Z microphone or
other source may be connected to either or
both of these jacks by means of a shielded
signal cable. Each of the input jacks is gov-
erned by its corresponding gain control
(#10 for Input 2, #12 for Input 1). The sig-
nals from these two jacks are summed
together after their gain stages.
Use these controls to set
the input gain level for the corresponding
input jack. These controls set the level of
the input signal and serve as the amplifi-
14: AC Line Cord. (Rear panel, not shown)
The grounded power cord should only be
plugged into a grounded power outlet
that meets all applicable electrical codes
and is compatible with the voltage,
power, and frequency requirements stat-
ed on the rear panel. Do not attempt to
defeat the safety ground connection.
---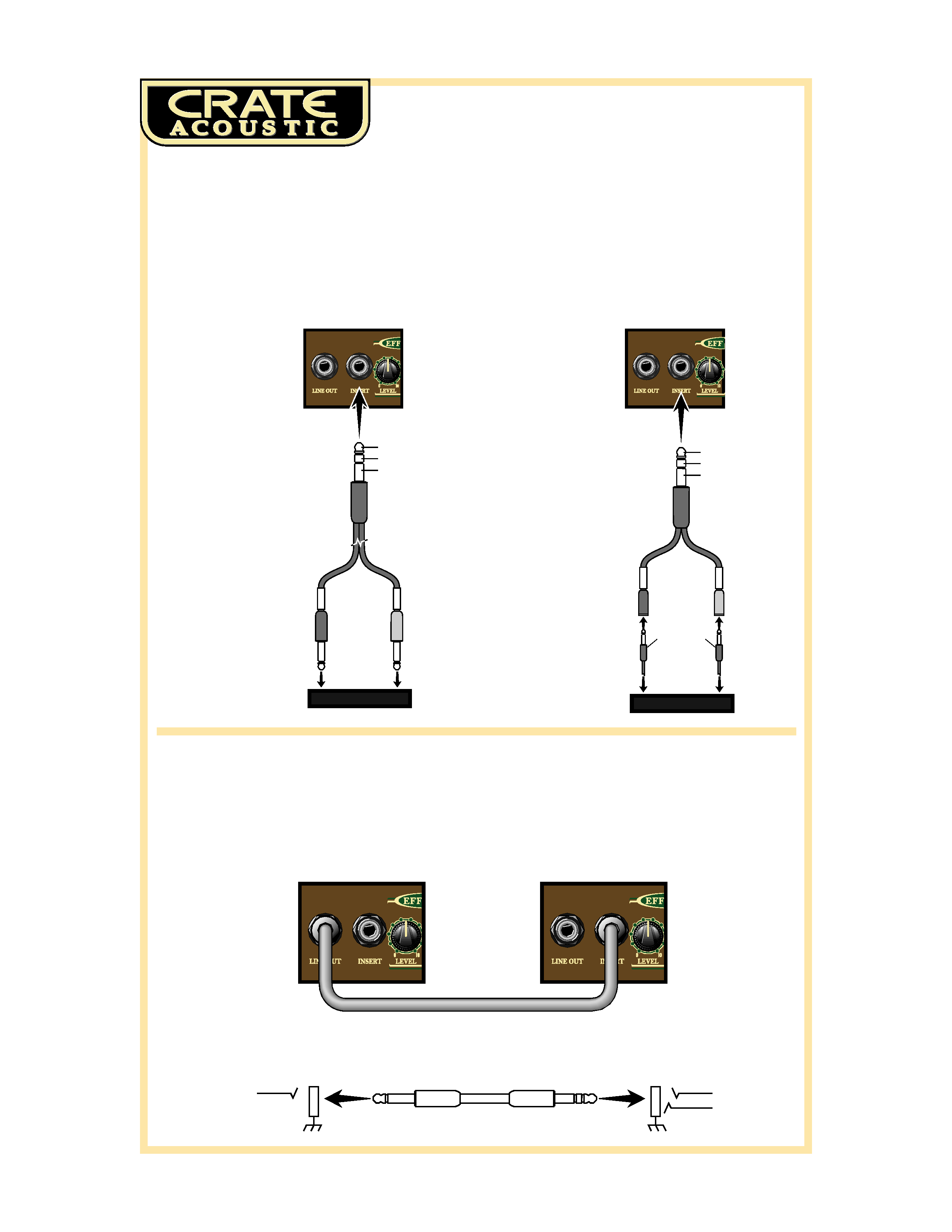 Connecting to the Insert Jack:
The Insert jack (#3) allows you to patch external effects into the amplifier just prior to
its power amp stage. To connect the effect to the Insert jack use Crate's STP201, STP202,
or STP203 stereo-to-mono Y-cord, ar an adapter such as Crate's YPP117 and two shielded
signal cables terminated with 1/4" tip/sleeve connectors as shown below.
The Line Out jack (#2) on one CA30D can be connected to the Insert jack of another, to
chain the amps together as shown below. (This frees up the Input jacks of the second
amplifier.) Use a shielded cable terminated with 1/4" tip/sleeve connectors as shown.
---