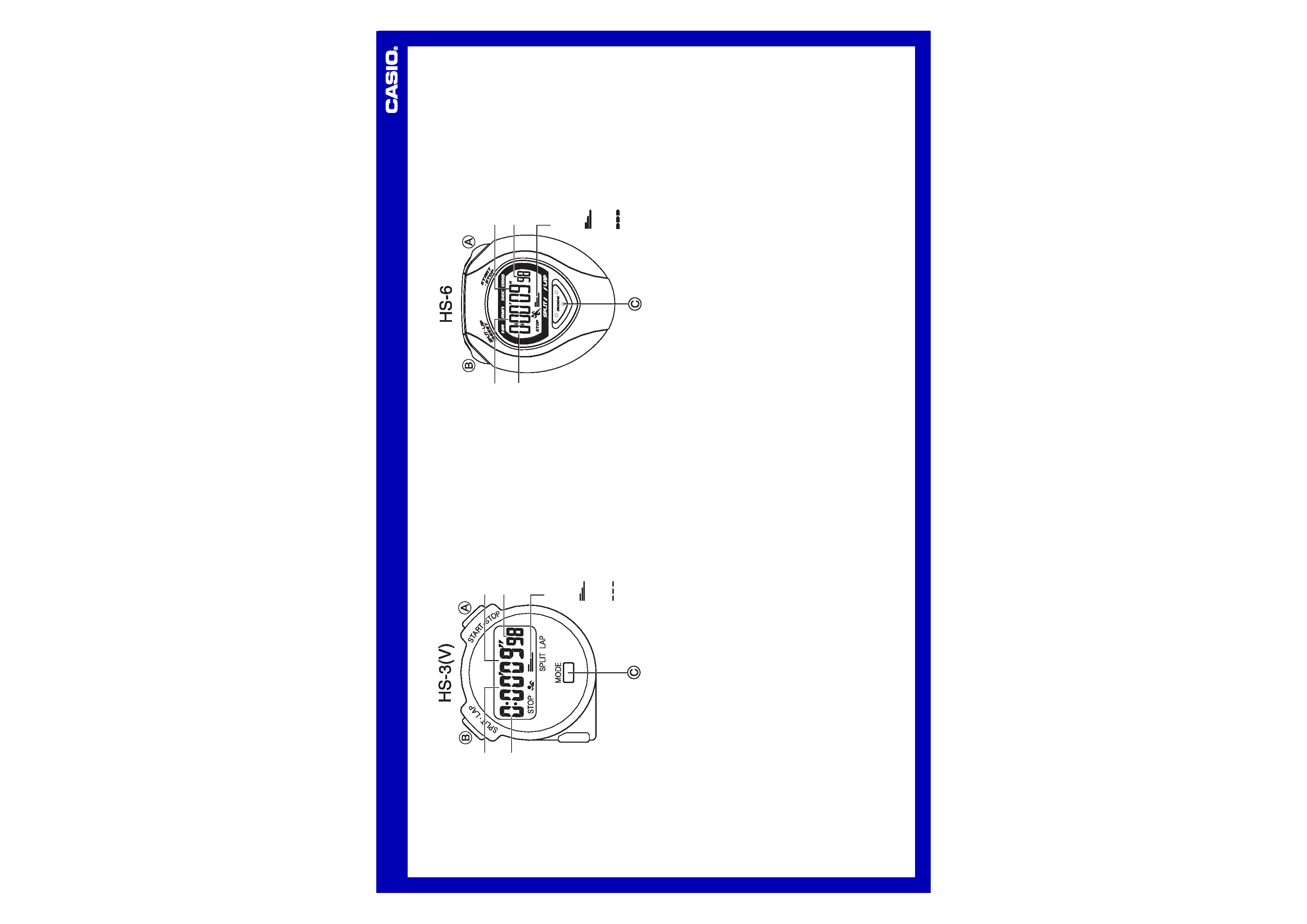 USER'S GUIDE HS-3(V) HS-6
indicates the SPLIT mode.
· A sticker is affixed to the glass of this stopwatch when you purchase it. Be sure to remove the sticker before
· Depending on the stopwatch model, the configuration of your stopwatch may differ somewhat from that shown in
indicates the SPLIT mode.
---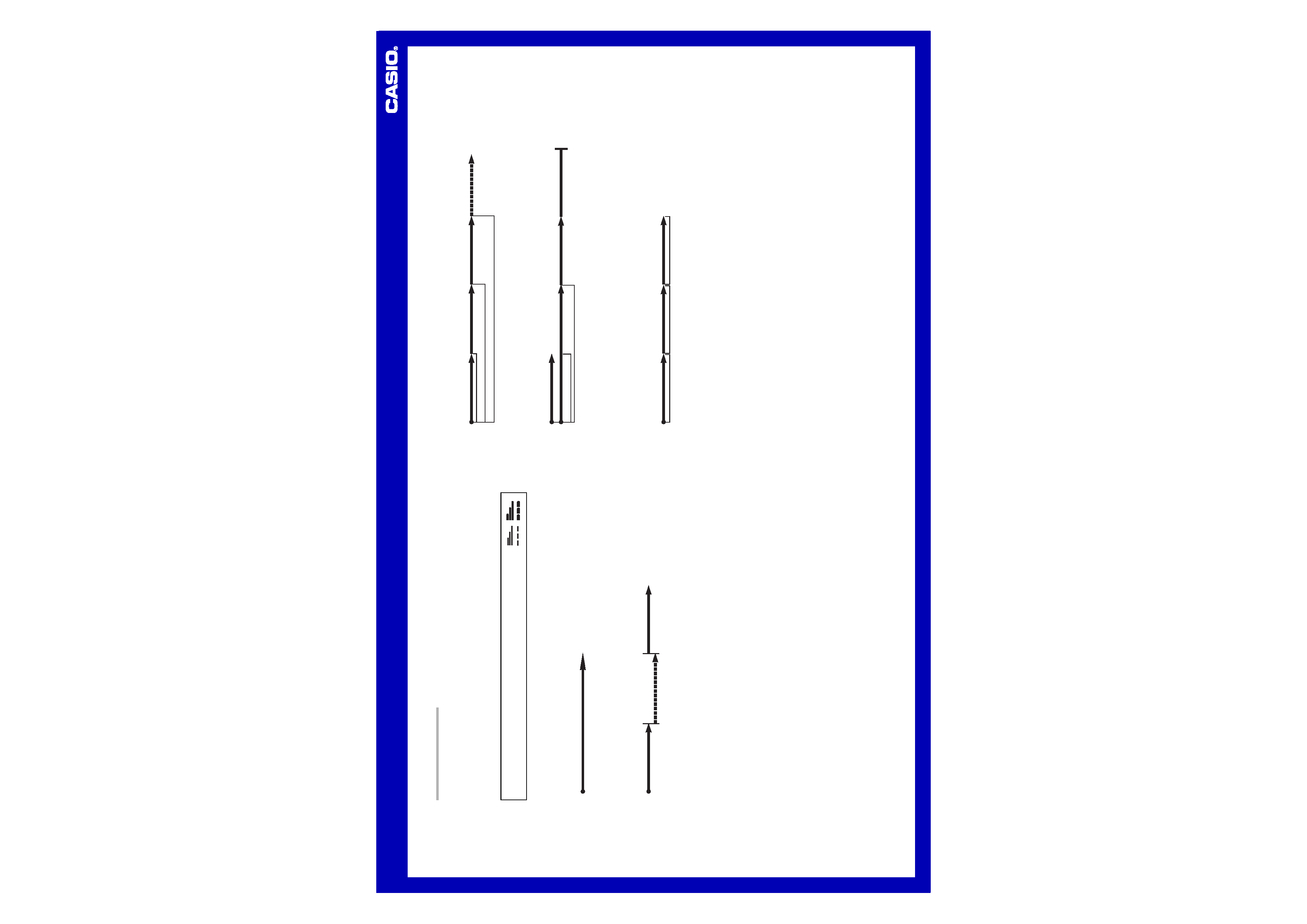 USER'S GUIDE HS-3(V) HS-6
(a+b). Press B to release.
· LAP timing (Lap timing for each segment of an event)
A Press this button to start and stop elapsed time measurement.
B Press this button while an elapsed time measurement is in progress to momentarily freeze a SPLIT or LAP
time on the display (timing continues internally). Press again to display the ongoing time measurement. You can
repeat the LAP/SPLIT time operation as many times you want. Pressing this button while elapsed time
measurement is stopped resets the time to all zeros.
C Press this button to toggle between the SPLIT time mode and LAP time mode.
· The maximum elapsed time that can be measured is 9 hours, 59 minutes, 59.99 seconds.
A SPLIT is the time from the start of an event up to any specific point.
A LAP is the time for one segment (lap) of an event.
How to operate the stopwatch
· Normal time measurement
· Net times (Accumulated time excluding loss time)
---