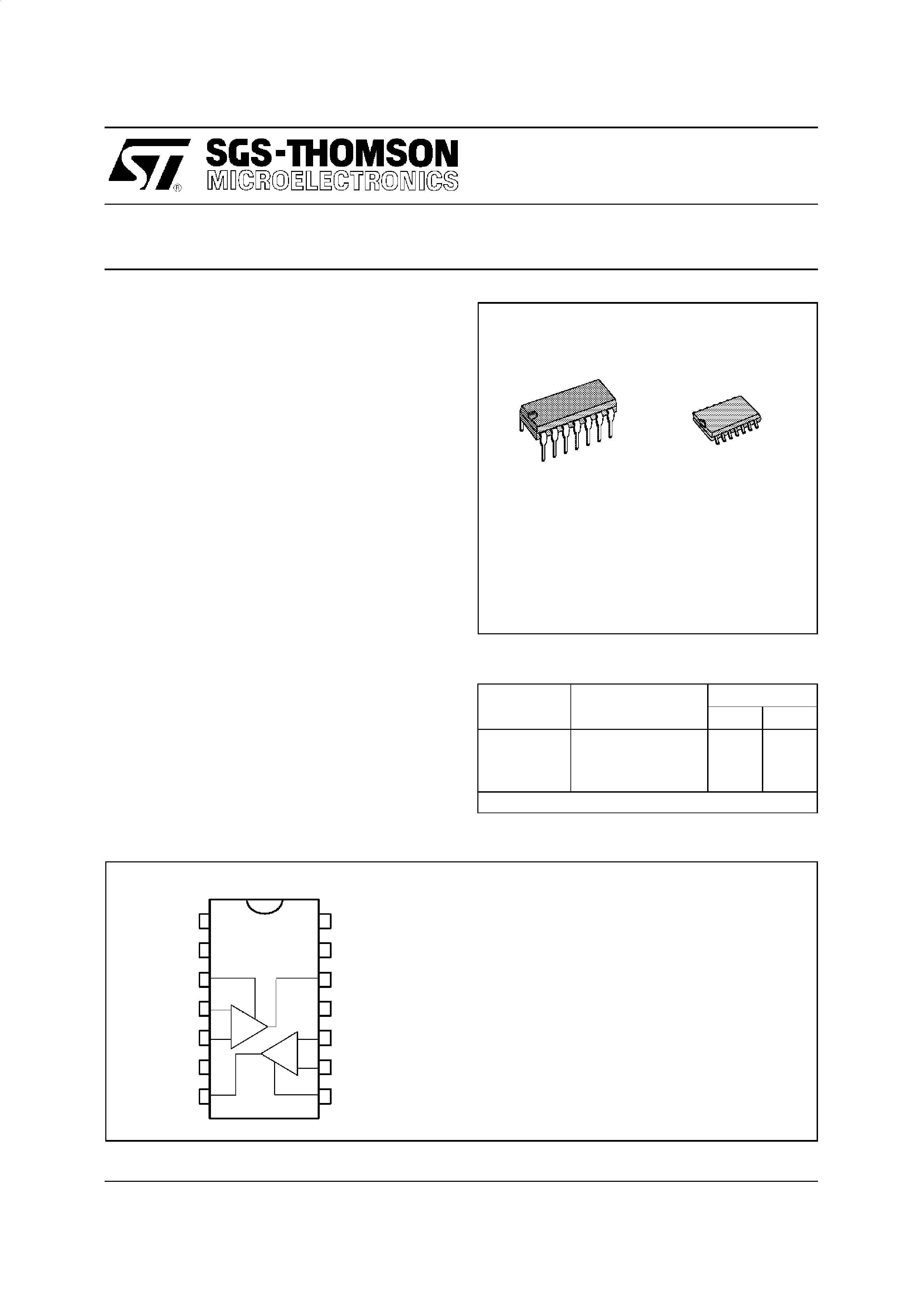 9 - Non-inverting input 2
TWO INDEPENDENT COMPARATORS
OPERATES FROM A SINGLE +5V SUPPLY
TYPICALLY 80ns RESPONSE TIME AT
MINIMUM FAN-OUT OF 2 EACH SIDE
MAXIMUM INPUT CURRENT OF 1
OPERATING TEMPERATURE RANGE
INPUTS AND OUTPUTS CAN BE ISOLATED
HIGH COMMON-MODE SLEW RATE
These products are precision high speed dual
comparators designed to operate over a wide range
of supply voltages down to a single 5V logic supply
and ground and have low input currents and high
The open collector of the output stage makes
compatible with TTL as well as capable of driving
lamps and relays at currents up to 25mA.
Although designed primarily
requiring operation from digital logic supplies, are
fully specified for power supplies up to
They feature faster response than the LM111 at the
expense of higher power dissipation. However, the
high speed, wide operating voltage range and low
package count make the much more versatile.
HIGH SPEED DUAL COMPARATORS
4 - Non-inverting input 1
PIN CONNECTIONS (top view)
---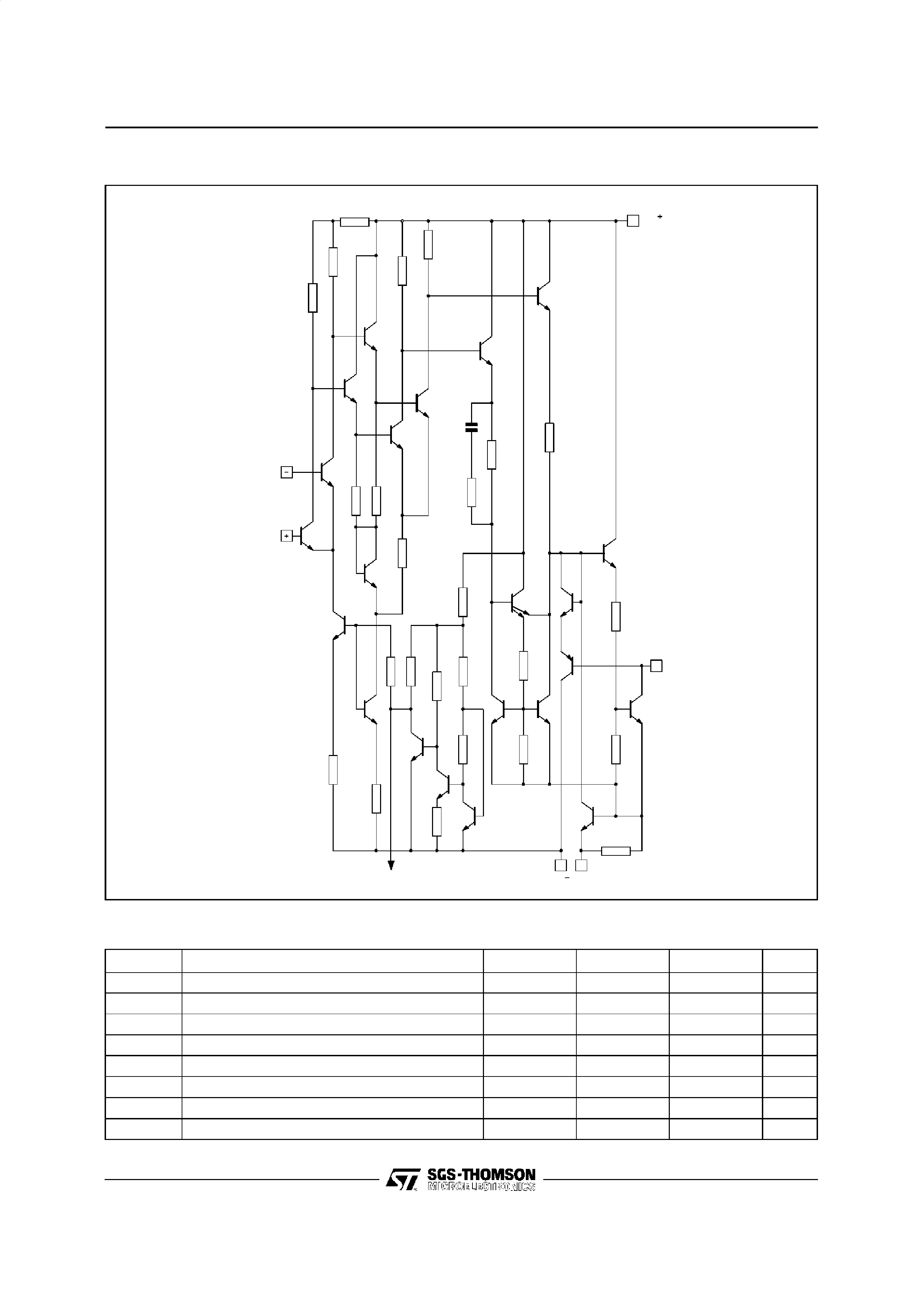 Output to Negative Supply Voltage
Differential Input Voltage
Operating Free-air Temperature Range
Storage Temperature Range
---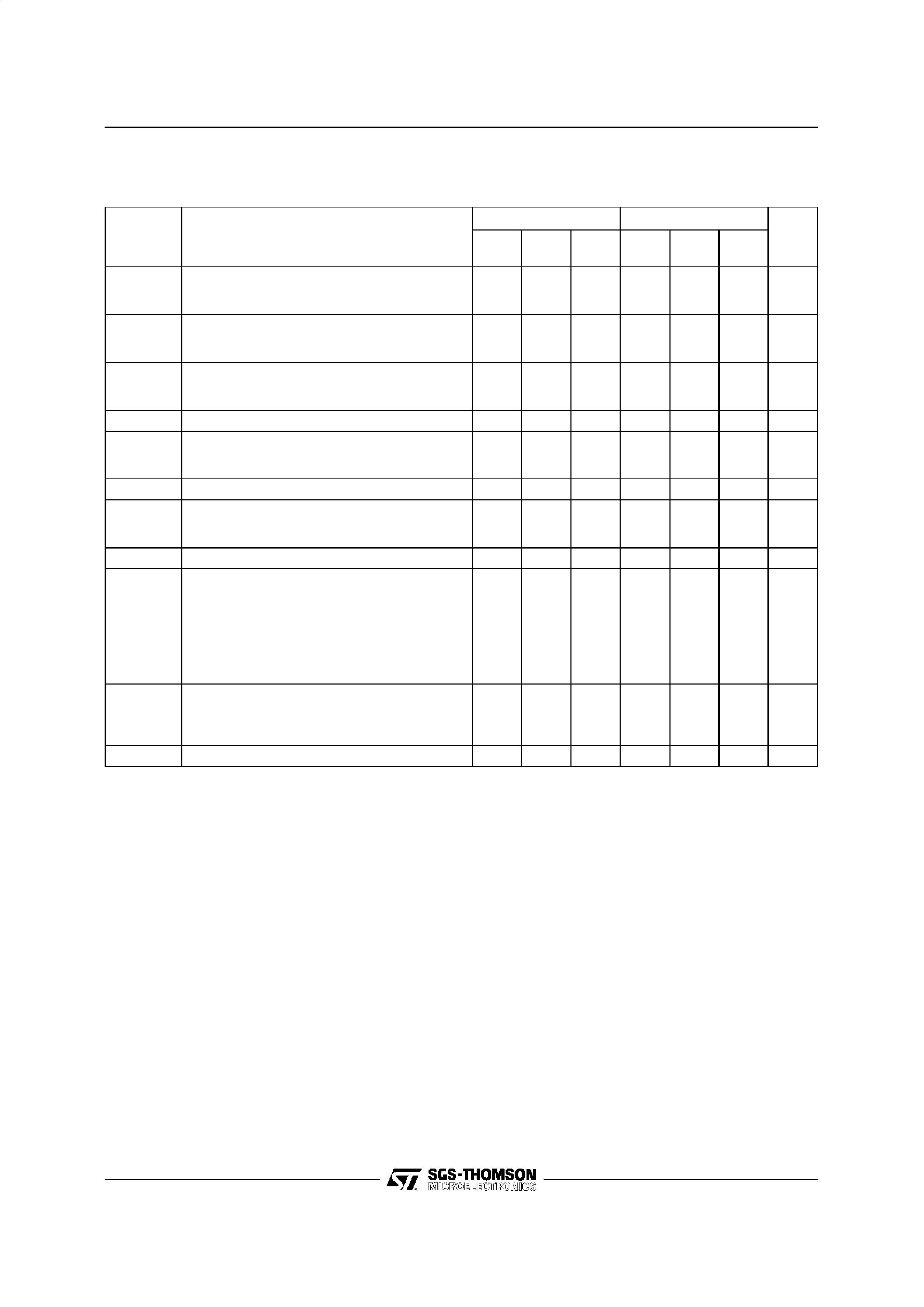 ELECTRICAL CHARACTERISTICS
±15V, T
amb
=25
o
C(unless otherwise specified)
Input Offset Current ­ (note 2)
Input Bias Current ­ (note 2)
Large Signal Voltage Gain
Input Common Mode Voltage Range
Differential Input Voltage
+
+4.5V, V
CC­
= 0V, I
O(sink)
< 3.2mA
High Level Output Current (V
O
= +35V)
1. F or supply volt ages less than
±15V the absolute maximum input voltage is equal to the supply volt age.
2. T hese specifi cati ons appl y for V
CC
=
±15V, unless otherwise stated. The offset voltage, offset current and
bi as current specif ic ati ons apply for any supply volt age from a si ngle +5V supply up t o
T he off set vol tages and offset current gi ven are the maximum val ues required to drive the output dow n to 1V
or up to +14V wi th a 1mA load current.
T hus, these parameters defi ne an err or band and take in to account the worst case ef fect s of voltage gain
3. T he response t ime specifi ed i s for a 100mV i nput step w it h 5mV overdr ive.
---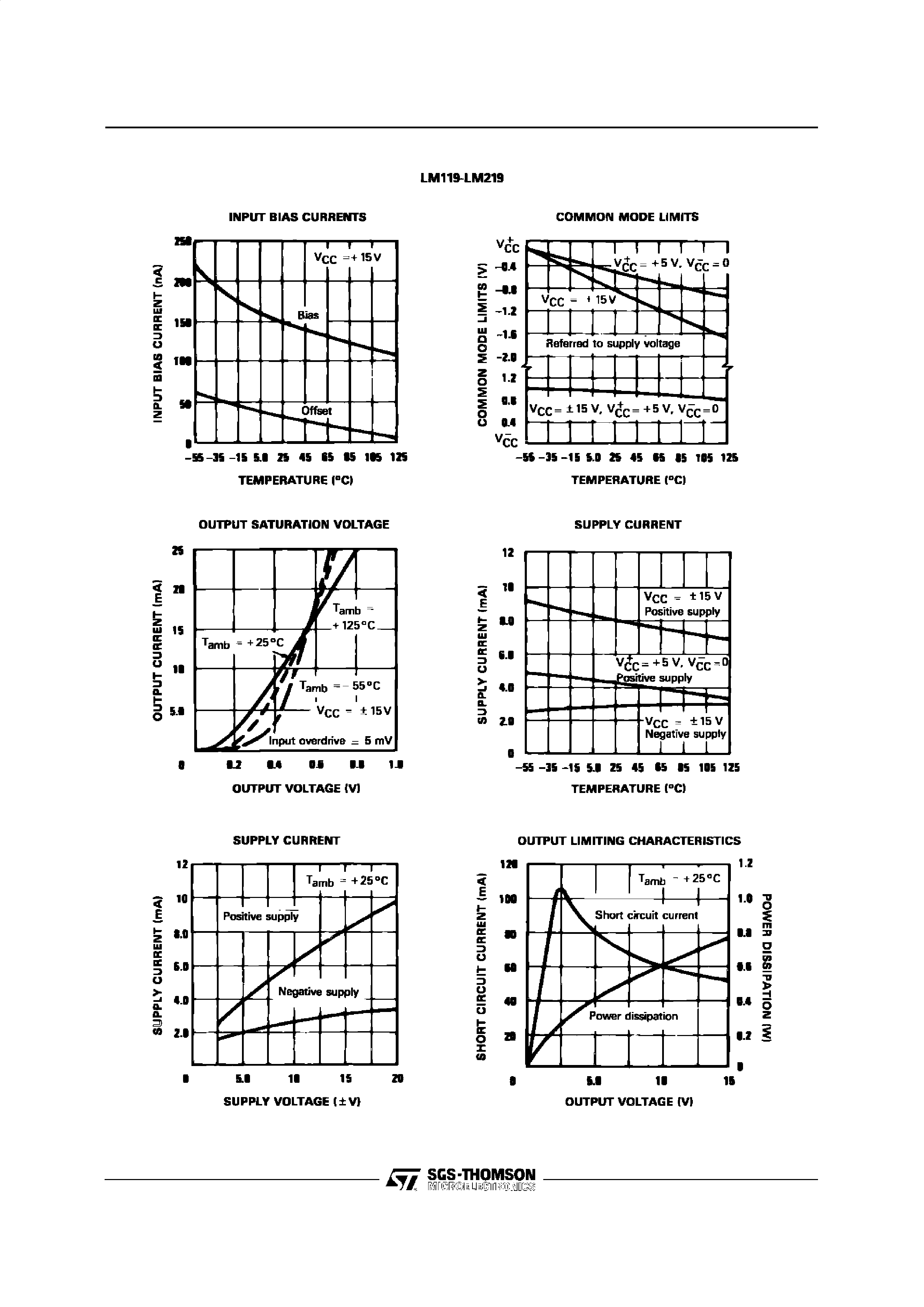 ---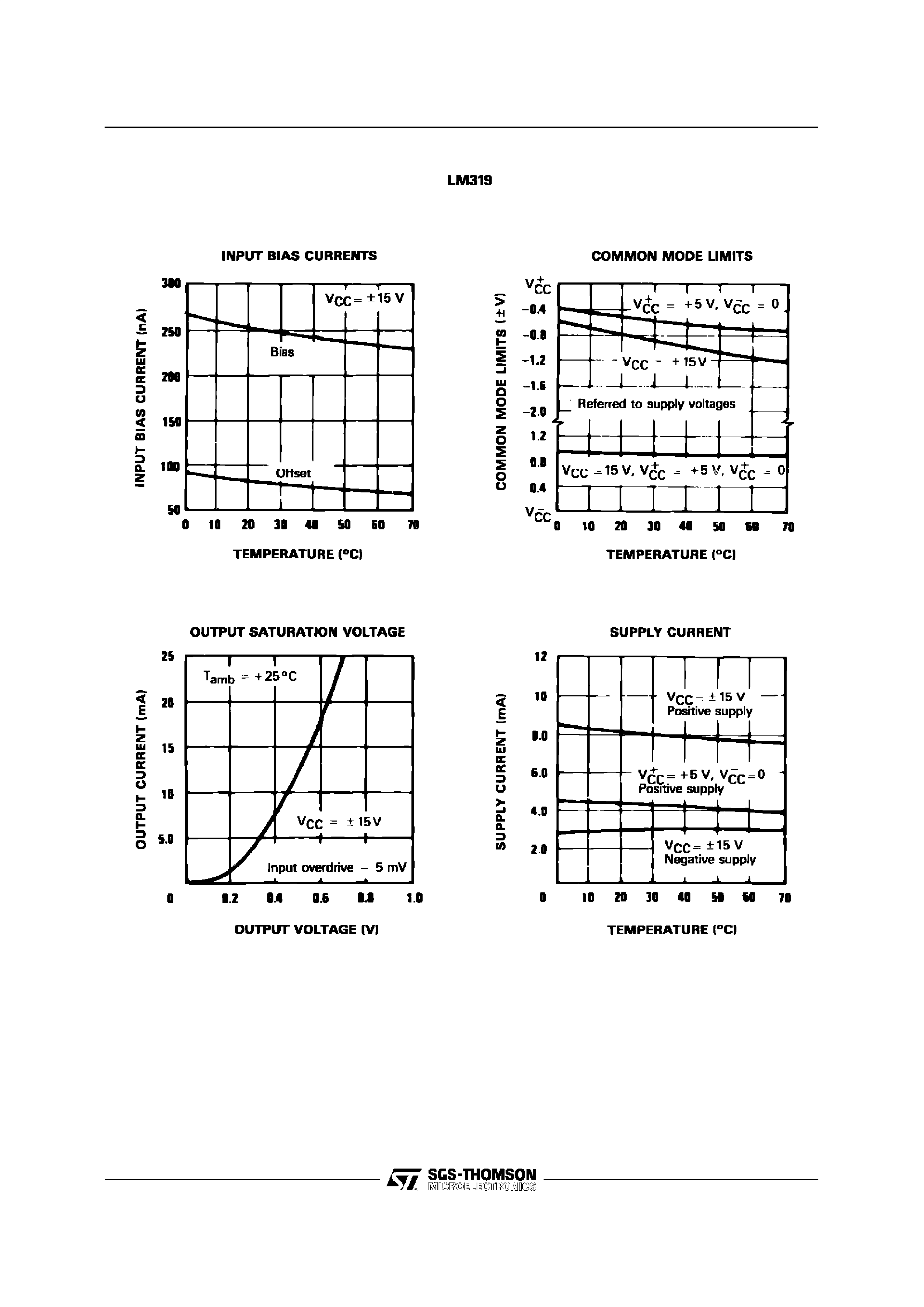 ---