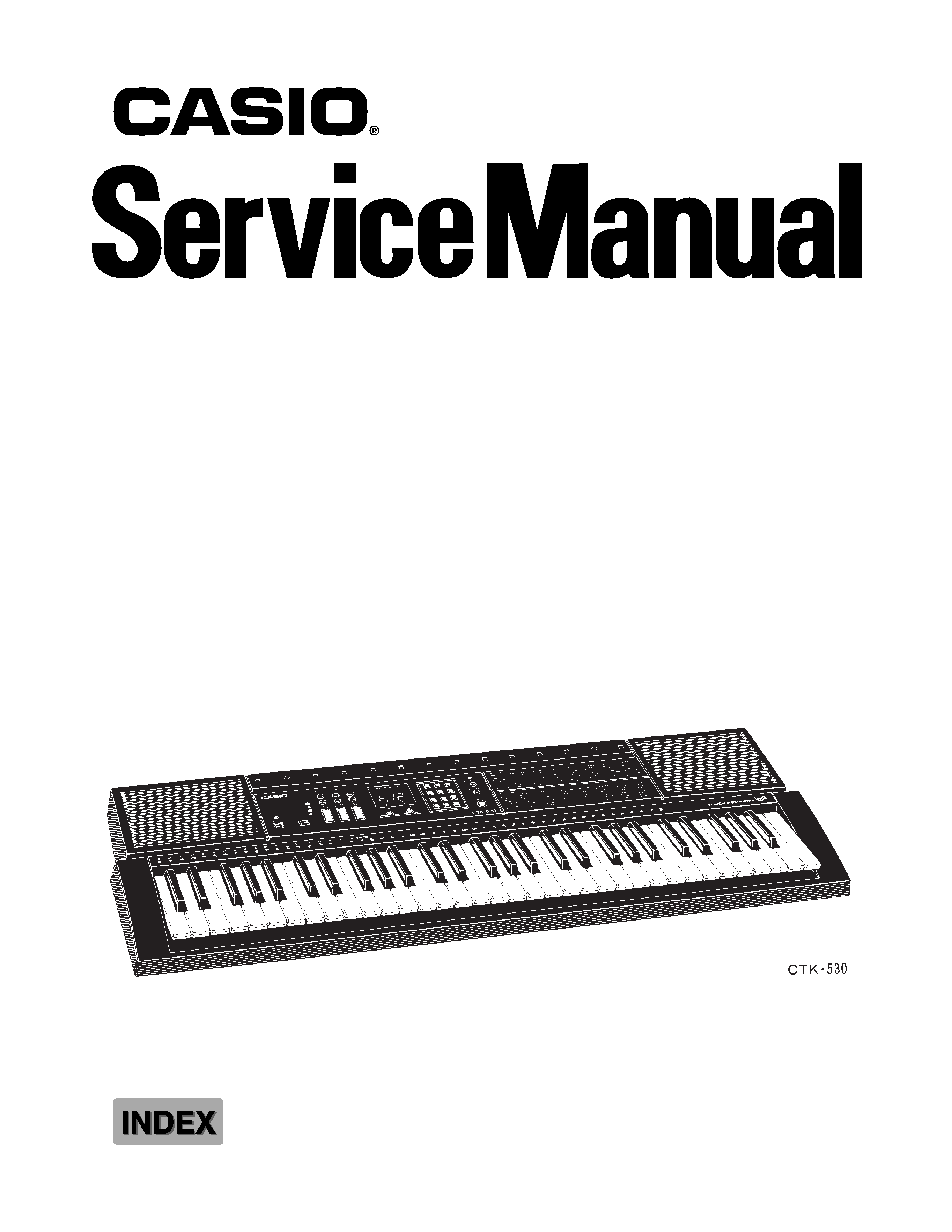 ---

Specifications . . . . . . . . . . . . . . . . . . . . . . . . . . . . . . . . . . . . . . . . . . 2
Block Diagram . . . . . . . . . . . . . . . . . . . . . . . . . . . . . . . . . . . . . . . . . 3
Circuit Description . . . . . . . . . . . . . . . . . . . . . . . . . . . . . . . . . . . . . 4
Major waveforms . . . . . . . . . . . . . . . . . . . . . . . . . . . . . . . . . . . . . . 9
PCB View and Check Points . . . . . . . . . . . . . . . . . . . . . . . . . . . . . . 10
Schematic Diagrams . . . . . . . . . . . . . . . . . . . . . . . . . . . . . . . . . . . . 11
Exploded View . . . . . . . . . . . . . . . . . . . . . . . . . . . . . . . . . . . . . . . . 13
Parts List . . . . . . . . . . . . . . . . . . . . . . . . . . . . . . . . . . . . . . . . . . . . 15
Key transpose: Range from F# to F by a semitone increment
64, Tempo control: 40 to 255
Mode: CASIO Chord/Fingered/Full-Range Chord 1/Full-Range Chord 2
Controller: Fill-In, Synchro/Ending
Accompaniment volume: 100 steps
3, A Night has 9000 Bars (arranged and programmed byThomas Hirsch)
Wanting This (Edward Alstrom)
Supersonic Remorse (Edward Alstrom)
12 cm dia. 2 W input rating: 2 pcs.
16 multi-channel reception
Phone Jack [Output impedance: 50
, Output voltage: 4.0 V(rms) MAX],
MIDI Jacks (IN, OUT), AC Adapter Jack (9 V)
Approximately 6 minutes after the last operation
DC: 6 D size dry batteries
Battery life: approx. 5 hours by manganese batteries R20P/SUM-1
99 x 931 x 326 mm (3-7/8 x 36-5/8 x 12-13/16 inches)
4.4 kg (9.7 lbs) excluding batteries
Current Drain with 9 V DC:
with keys C3 to E4 pressed in Synth-Lead 1 tone
Volume: maximum, Touch response: maximum
---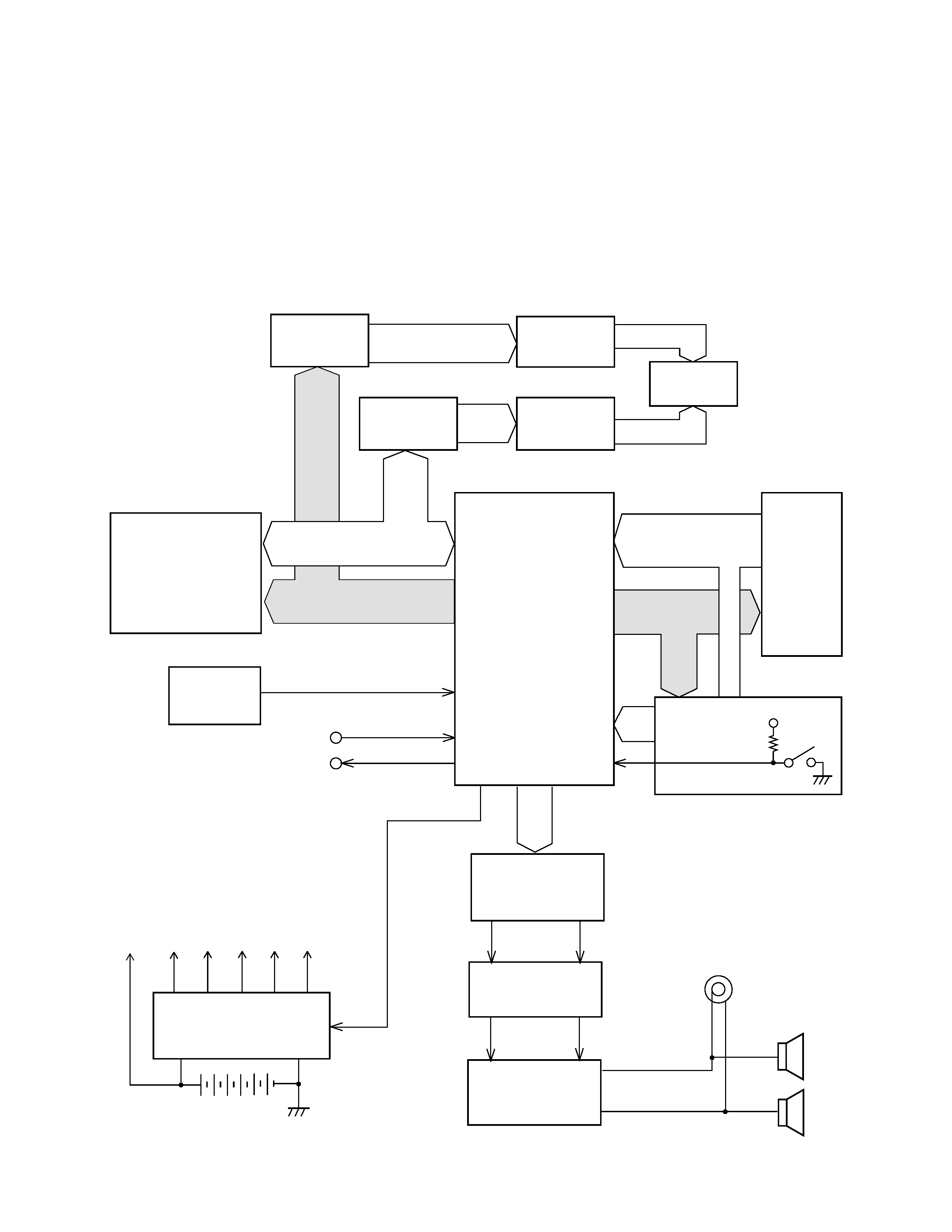 Headphone output level (Vrms with 8
with key C3 pressed in Pan Flute tone
Output level (Vrms with 47 k
with key C2 pressed in Pan Flute tone
Speaker output level (Vrms with 4
with key A1 pressed in Pan Flute tone
Minimum operating voltage:
---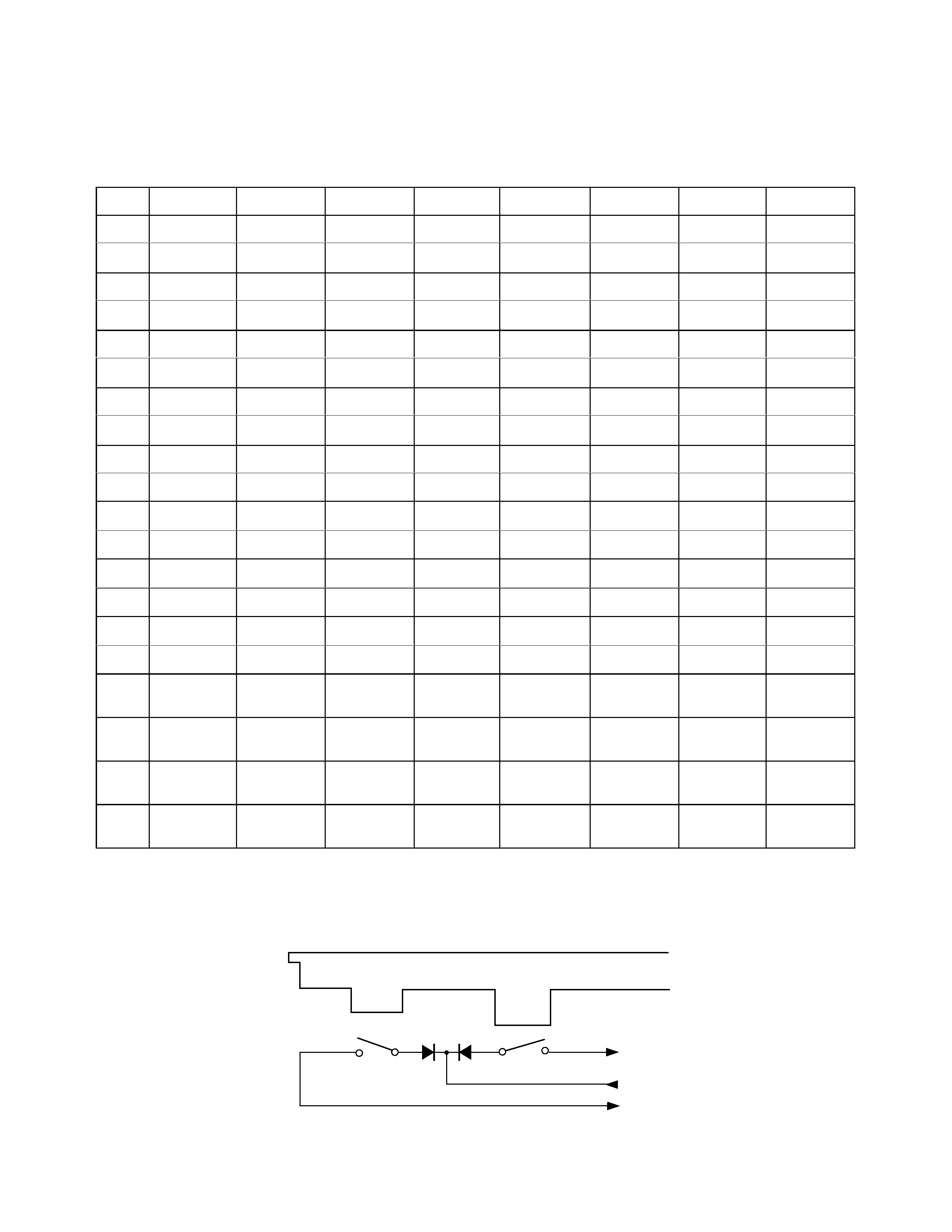 Note: Each key has two contacts, the first conatct (1) and second contact (2).
---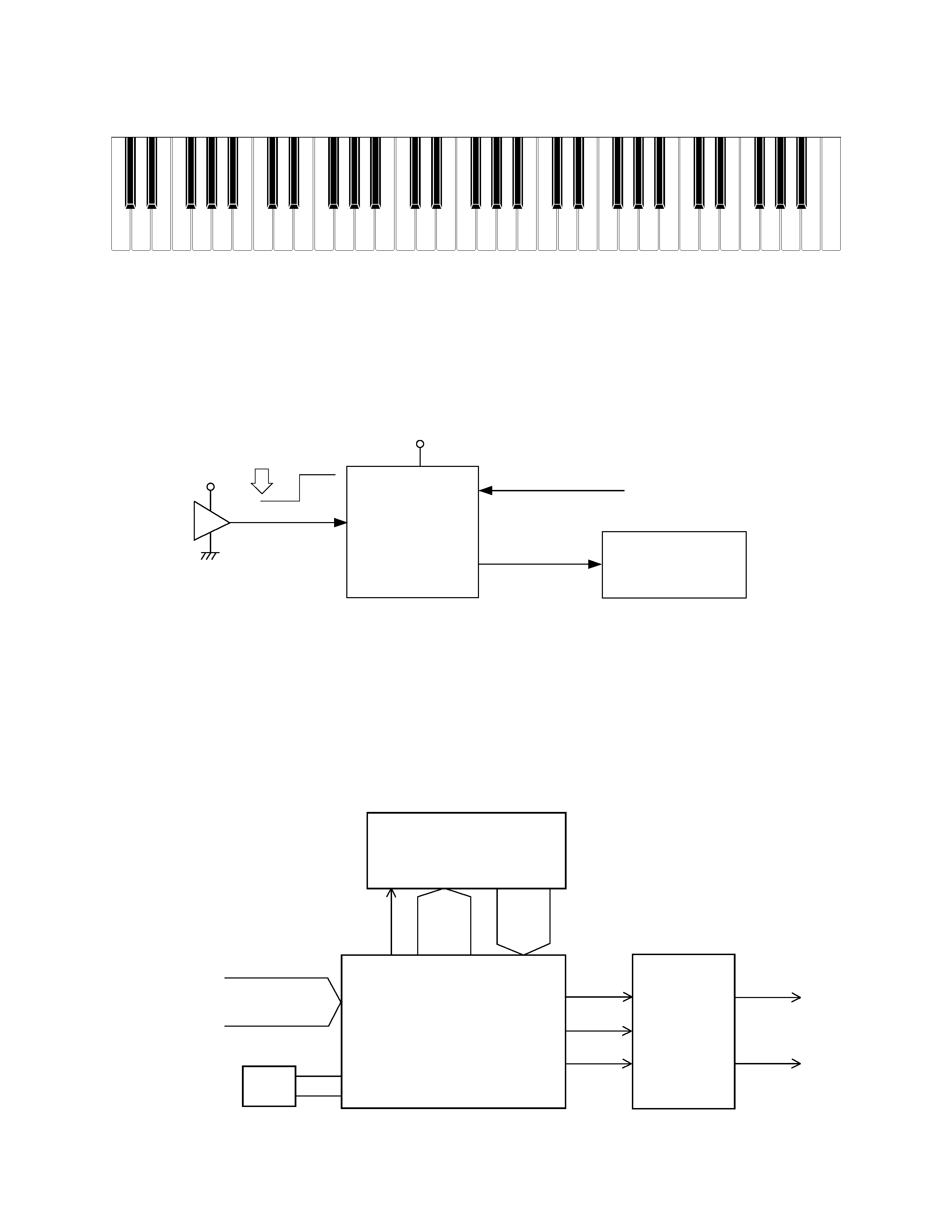 When batteries are set or an AC adapter is connected, the reset IC provides a low pulse to the CPU. The CPU
then initializes its internal circuit.
When the power switch is pressed, the CPU receives a low pulse of POWER signal.The CPU raises APO signal
to +5 V to turn power on.
CPU (LSI101: UPD912GF-3BA)
The 16-bit CPU contains a 1k-byte RAM, three 8-bit I/O ports, two timers, a keycontroller and serial interfaces.
The CPU detects key velocity by counting the time between first-key input signal FI and second-key SI from
the keyboard. The CPU reads sound data and velocity data from the sound source ROM in accordance with
the selected tone; the CPU can read rhythm data simultaneously when a rhythm pattern is selected. Then the
CPU provides 16-bit serial sound data to the DAC.The CPU also controls MIDI input/output and LED driving.
---