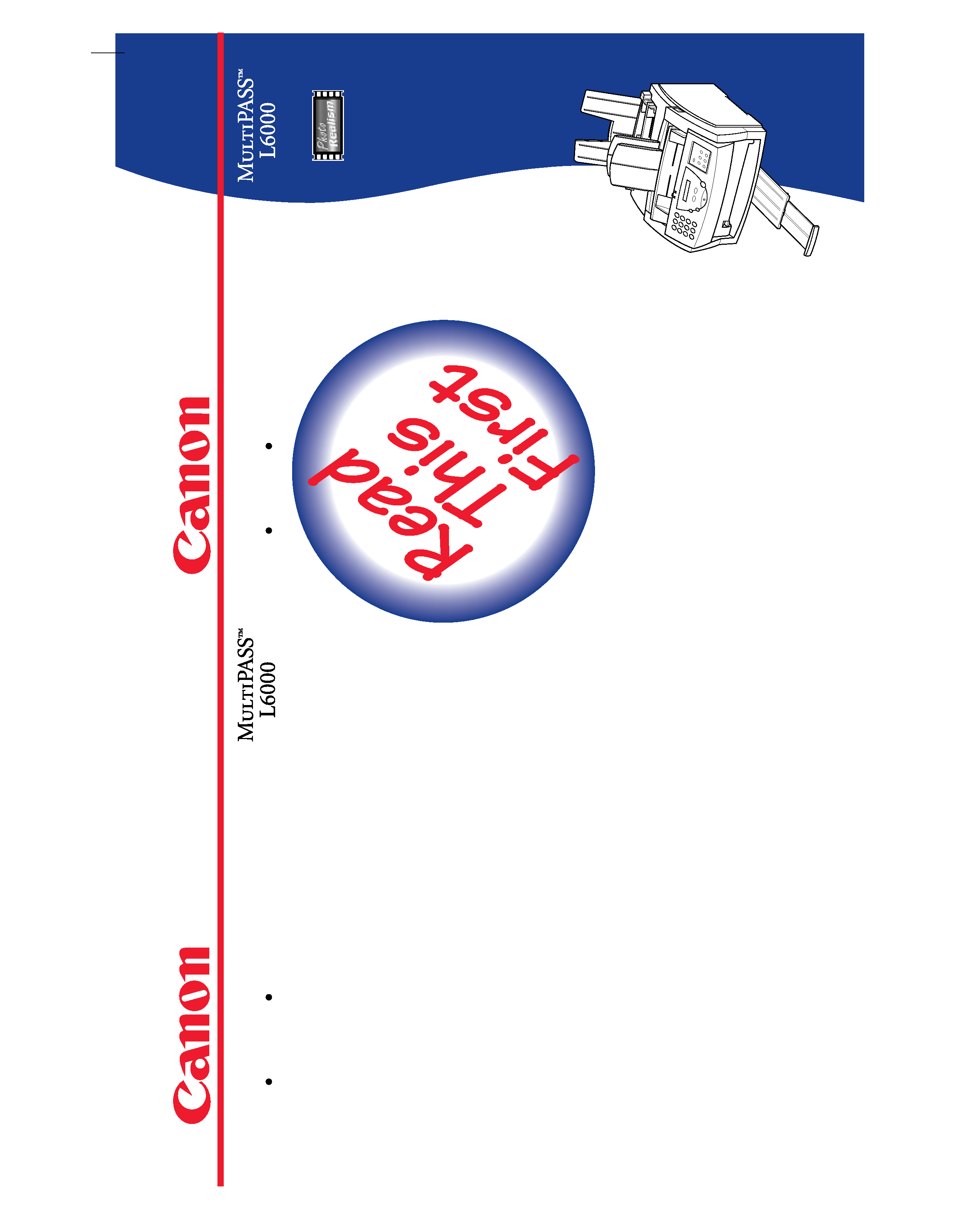 Congratulations on your purchase of the
Canon MultiPASSTM L6000 Laser Printer -
This Quick Start Guide describes
the steps you follow to unpack
Important!
You must follow the steps
described in this Quick Start Guide.
©1997 Canon Computer Systems, Inc.
---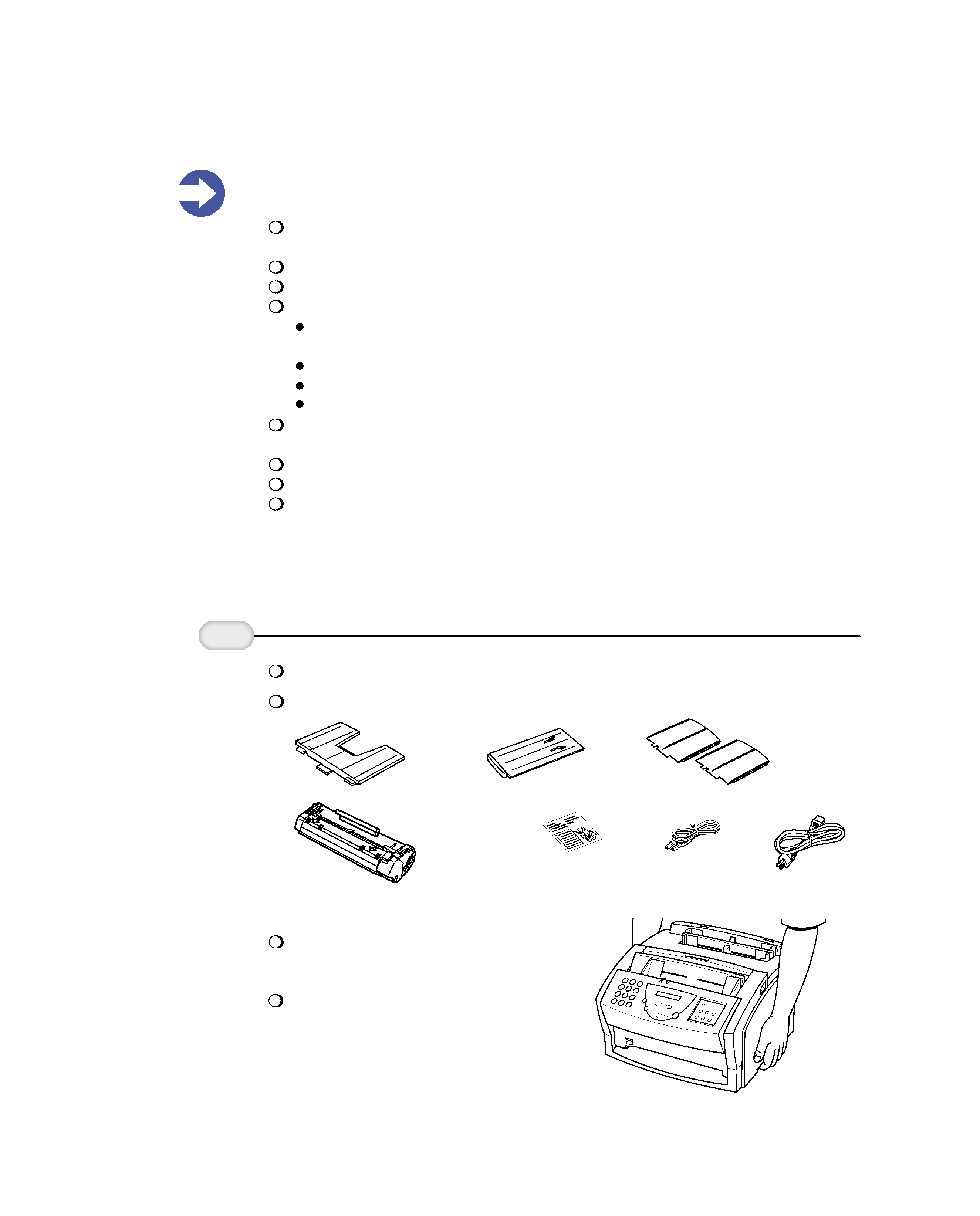 Remove the items from the documentation package.
Remove these hardware items from the top tray:
Important!
Before you start, make sure you have the following computer setup.
(These are the minimum requirements.)
IBM
®
PC or compatible computer with a 486 PC processor or better
Microsoft
®
Windows
®
95 (not compatible with Windows 3.1)
MultiPASS Printer Driver, MultiPASS Desktop Manager for Windows 95,
and ScanGearTM for MultiPASS ­ 25 MB
Internet Utilities 97TM ­ 7 MB
AT&T WorldNet
SM
Service including Microsoft Internet Explorer ­ 36 MB
Bi-directional, Centronics
®
-compatible parallel cable (IEEE 1284-compliant);
a cable less than 6.6 feet in length is recommended
14.4 Kbps modem or faster (28.2 Kbps recommended)
CD ROM drive (2x or better) (If you do not have a CD ROM drive, you can call
the Canon Customer Care Center to order the MultiPASS Desktop Manager and
Printer Setup on diskettes. See page 23 for details.)
Lift out the MultiPASS unit.
Always lift the unit from the bottom.
Important!
Save the box and shipping
materials. You may need them later if
you have to transport the MultiPASS.
Unpack the MultiPASS L6000
---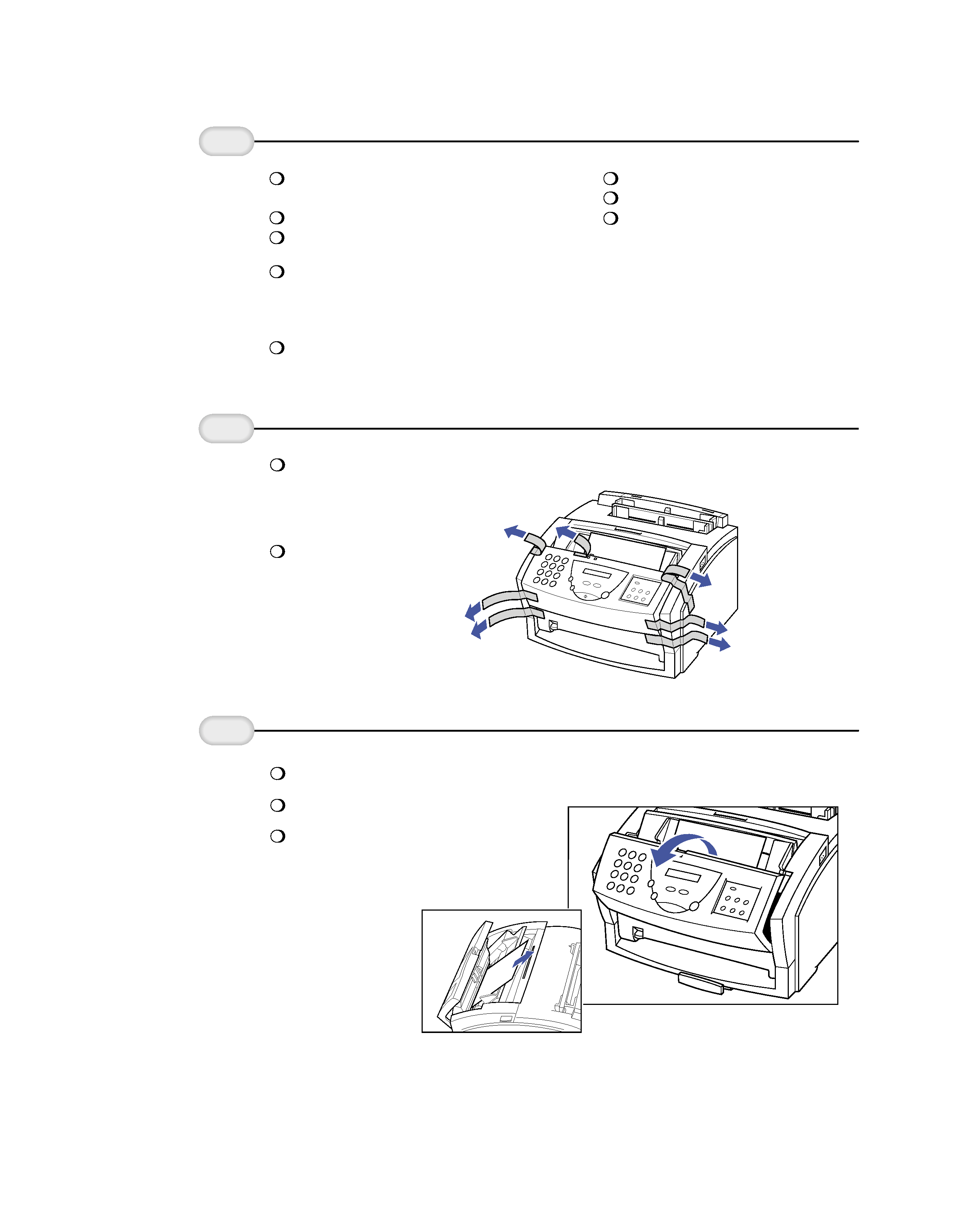 MultiPASS L6000 and Creative Web
Solutions CD (INSTALL ME FIRST)
Quick Start Guide (this booklet)
Important!
Save your sales receipt for proof of purchase in case your MultiPASS
requires warranty service.
Customer Care rolodex card
Be sure to register electronically or fill out your Registration card and send it to
Canon. After you set up the MultiPASS L6000, you can fax the Registration card
directly to Canon (see the Registration card for details).
Remove all pieces of shipping tape from the outside of the MultiPASS.
Use both hands to grip the operator panel, and gently pull it toward you.
Remove the soft styrofoam sheet.
Gently press the operator panel
---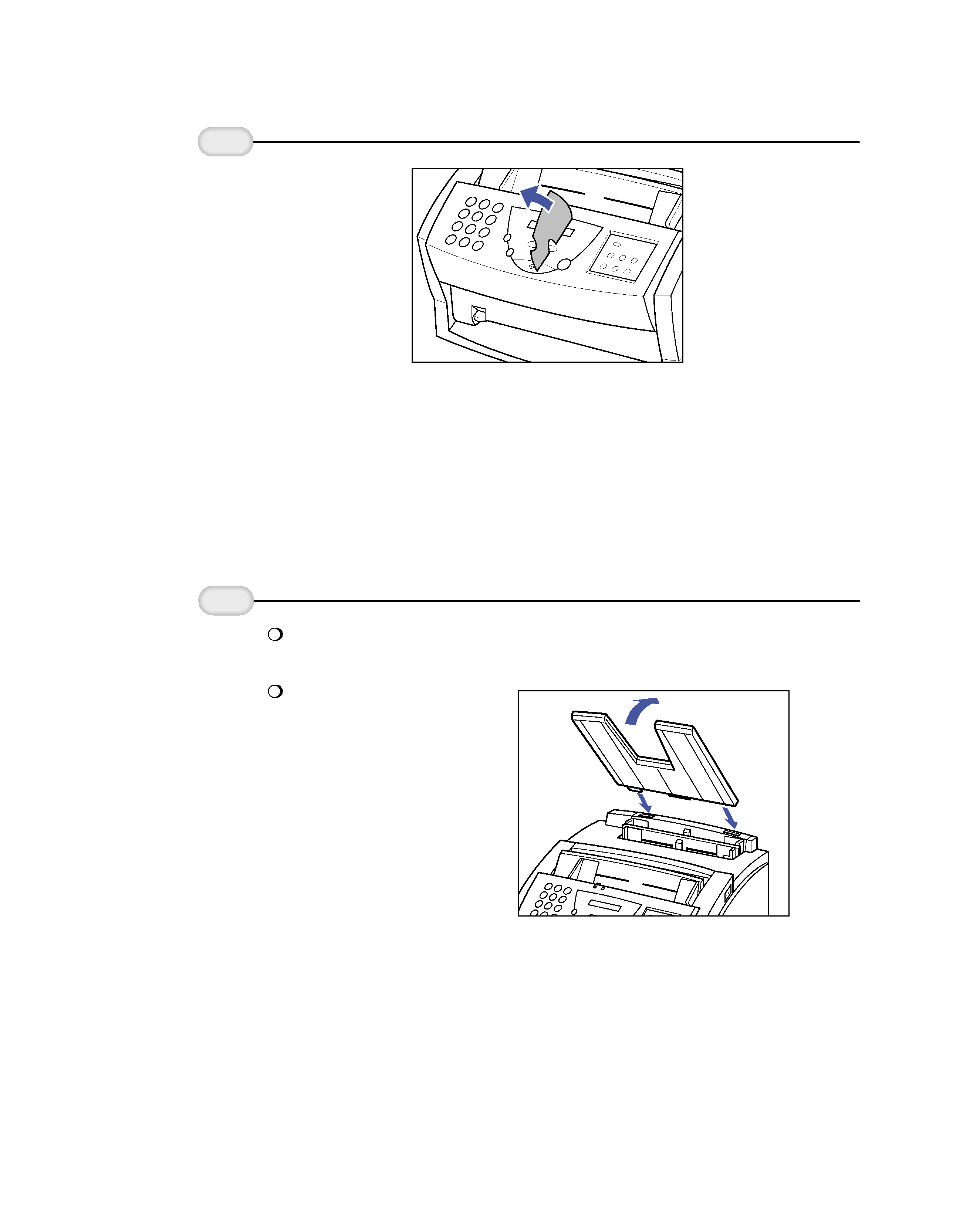 Setting Up the MultiPASS L6000
With the paper rest tilted toward you, fit the tabs on the paper rest into the slots
above the multi-purpose tray.
Place the main unit of the MultiPASS L6000 on a level surface with plenty of room
Attaching Miscellaneous Items
Gently move the paper rest
---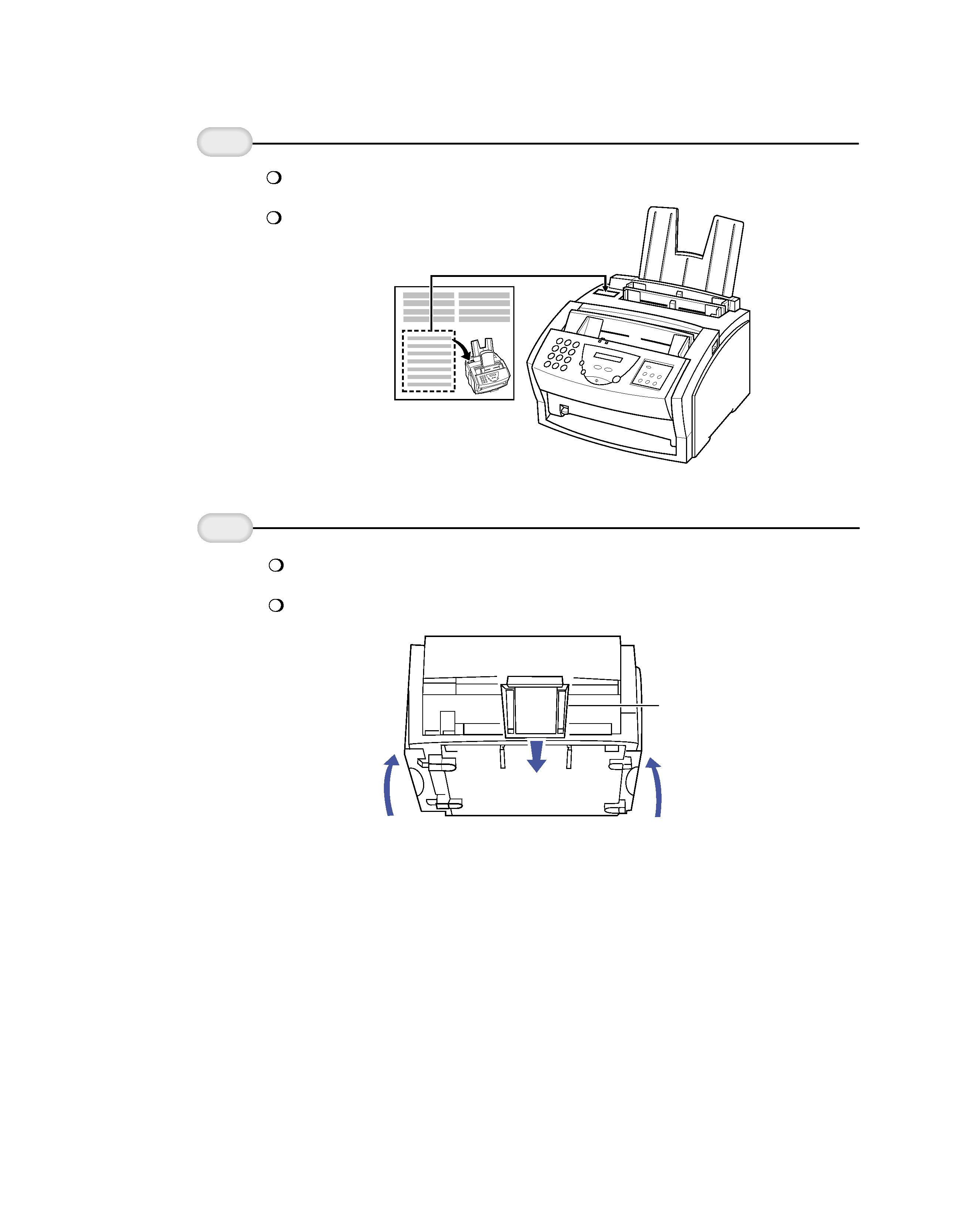 Lift up the front of the MultiPASS L6000 unit.
Slide the extension tray into the rails on the bottom of the unit.
The paper loading label is included with your MultiPASS unit.
Attach the label to the left of
---