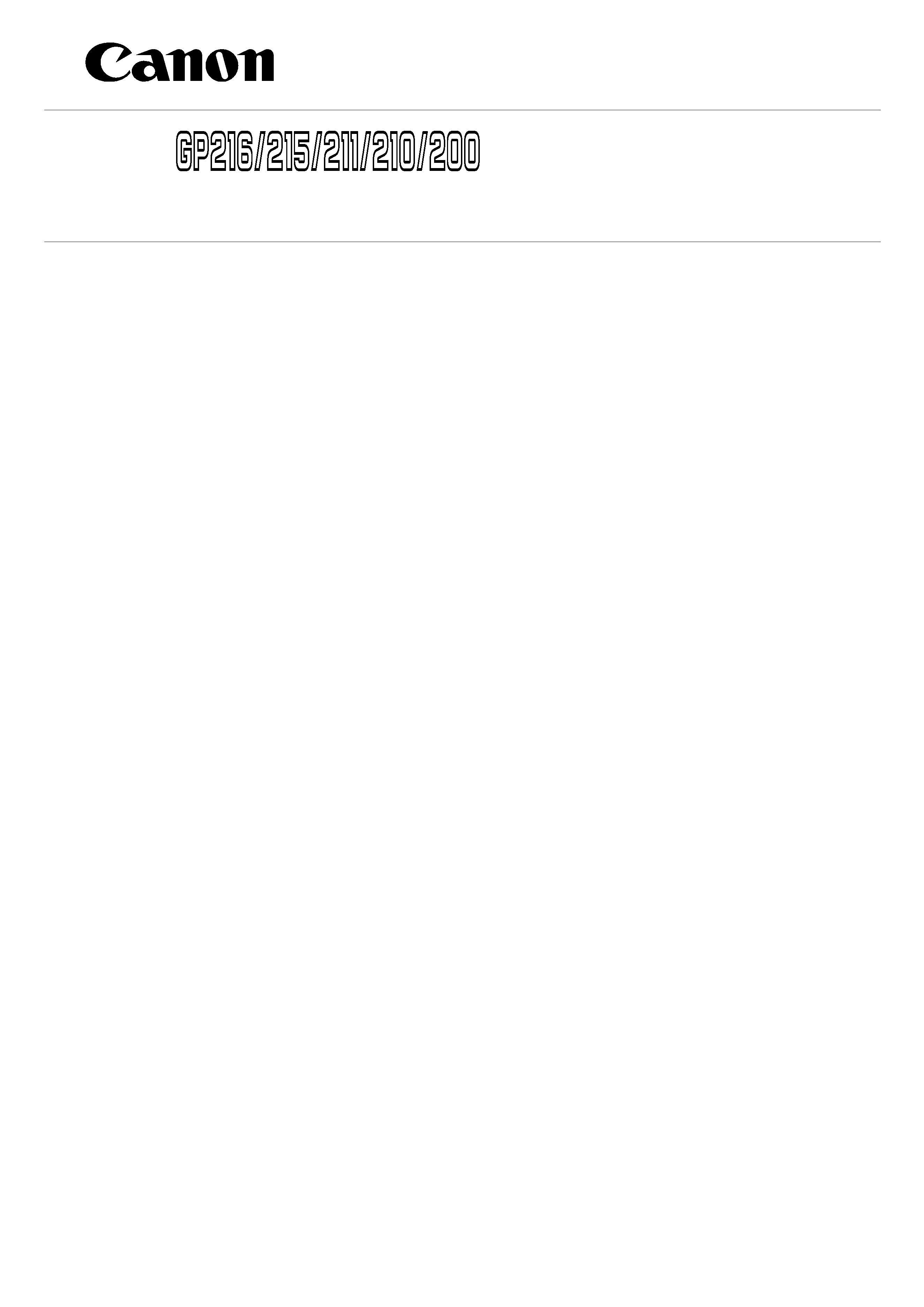 Issued by Office Imaging Products Quality Assurance Center, Canon Inc.
SUBJECT : Revised Parts Catalog
We are issuing revised Parts Catalog. Please go over the descriptions that follow for the catalog.
The catalog has been revised to accommodate the addition of new models and accessory PCB.
Name of Parts Catalog: GP216/215/211/210/200
Kindly replace the previous with the one being issued.
---

---

---

---

---