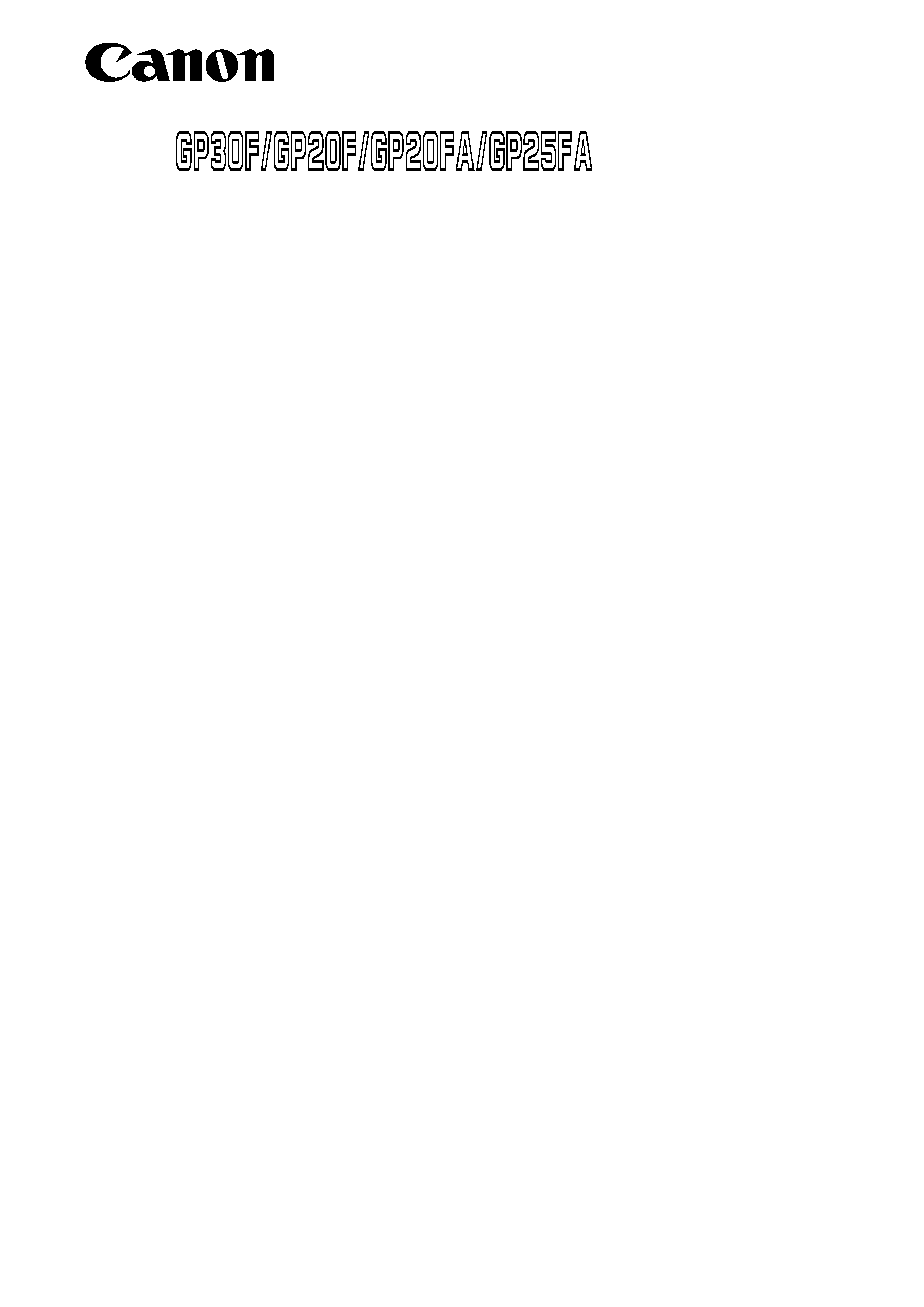 Issued by Office Imaging Products Quality Assurance Center, Canon Inc.
SUBJECT : Revised Parts Catalog
We are issuing revised Parts Catalog. Please go over the descriptions that follow for the catalog.
The Parts Catalog being issued covers the modifications to the machine that have been made
after the previous catalog was issued and corrections made since then.
Name of Parts Catalog: GP30F/GP20F/GP20FA/GP25FA
Kindly replace the previous with the one being issued.
---

GP30F/GP20F/ GP20FA/GP25FA
---

GP30F/GP20F/ GP20FA/GP25FA
---

GP30F/GP20F/ GP20FA/GP25FA
---

GP30F/GP20F/ GP20FA/GP25FA
---