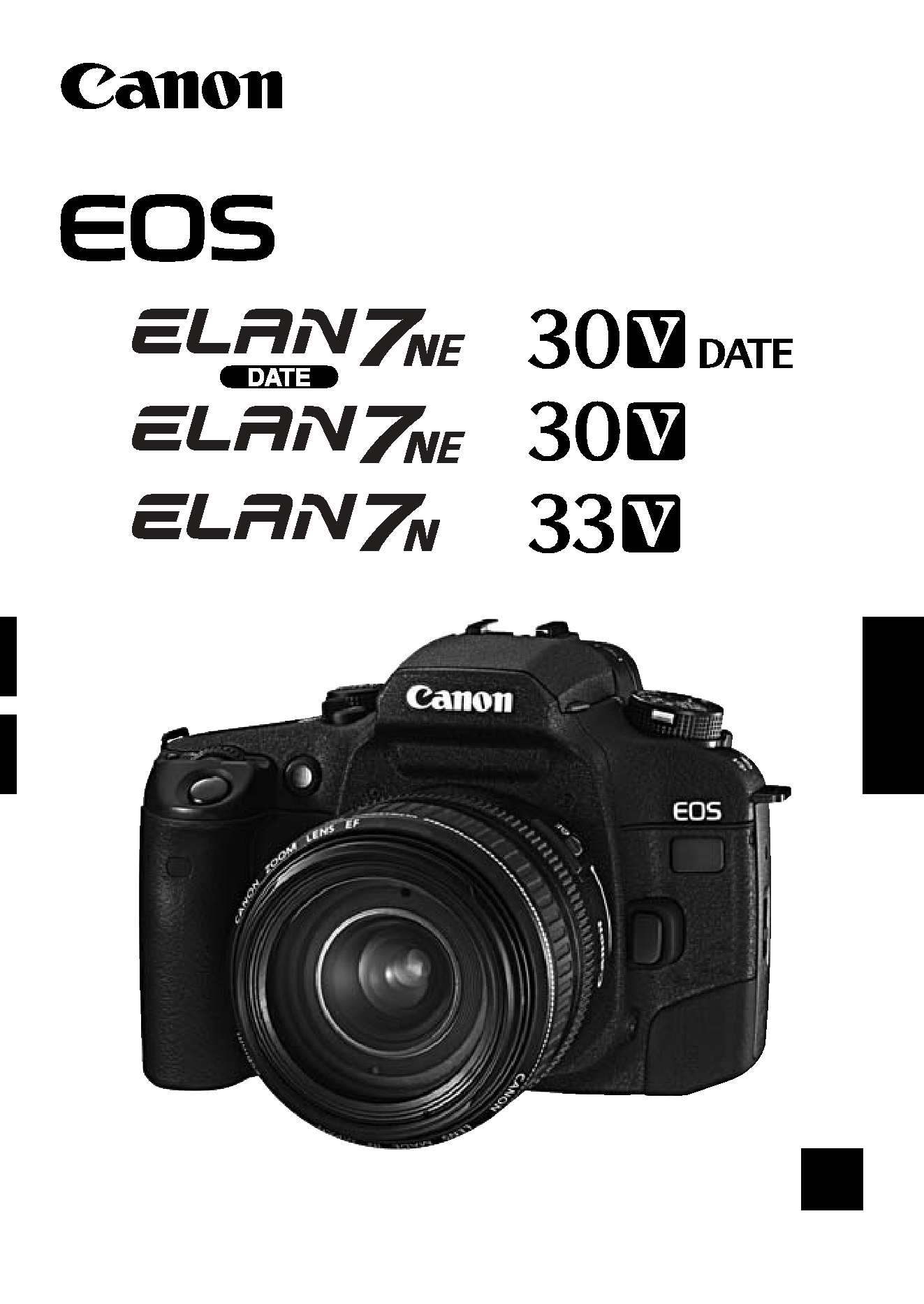 ---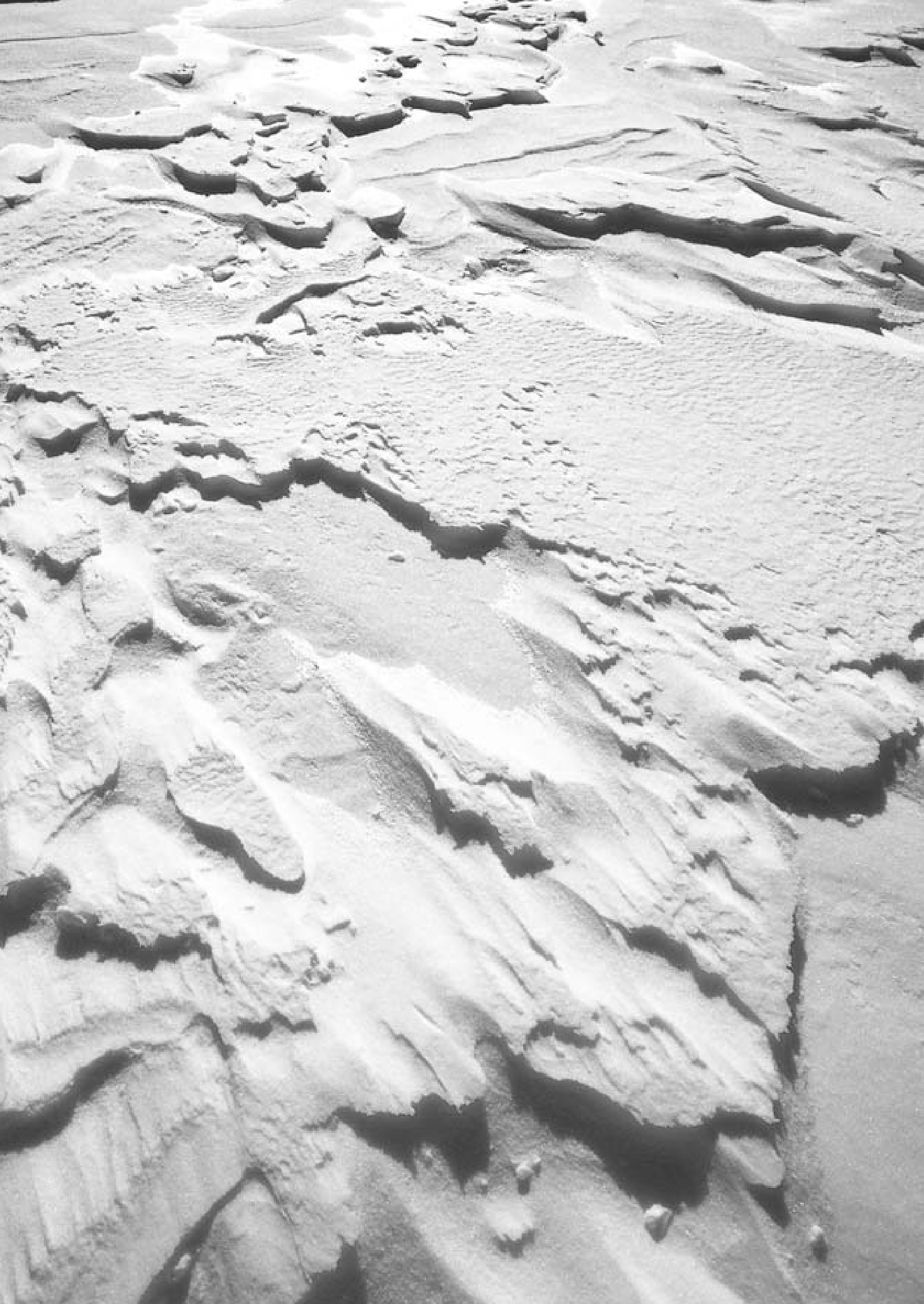 ---

Thank you for purchasing a Canon product.
The EOS ELAN 7NE (DATE) / ELAN 7N / 30V (DATE) / 33V is a high-
performance, AF single-lens reflex camera with Eye Control and seven
AF points. It is suited for a wide variety of subjects and situations with
fully automatic and user-controlled shooting modes.
Read this instruction booklet to familiarize yourself with your new camera
Also read "Handling Cautions" on page 6 to prevent camera malfunction
Keep this instruction booklet handy for easy reference.
· Before an important shoot, be sure to take test shots to make sure
the camera operates properly.
· EOS cameras have a lens mount for dedicated operation
(autofocusing, exposure control, etc.) with Canon EF lenses. Using
a non-Canon lens with an EOS camera may not result in proper
camera or lens operation.
Note that the warranty does not cover any camera malfunction or
damage occurring with the use of non-Canon products.
The Caution symbol alerts you to avoid shooting problems.
The Note symbol gives supplemental information for basic
camera operation or picture-taking tips.
The Custom Function symbol indicates that there is a relevant
Custom Function. For details, see "Custom Function Settings"
m Model (EOS ELAN 7NE, 30V) only
---

Handling Cautions .............................6
Quick Start Guide ..............................8
Nomenclature ..................................10
Conventions Used in this Instructions ...16
1
Before You Start.........................17
Installing the Batteries .....................18
Checking the Battery Level ..............19
Mounting and Detaching a Lens ......20
Mounting a Lens..........................20
Detaching the Lens .....................20
How the Shutter Button Works.........21
5Loading and Unloading Film........22
Loading Film................................22
Checking the Film Speed ............23
Unloading Film ............................24
6Midroll Rewind .....................24
Dioptric Adjustment .........................25
Holding the Camera.........................26
2
Fully Automatic Shooting.........27
YFull Auto Mode ...........................28
AF-Assist beam with the Built-in Flash...29
Programmed Image Control Modes ...30
U Portrait ...................................30
ILandscape .............................30
O Close-up ................................30
P Sports ....................................31
A Night Portrait..........................31
FUsing Red-eye Reduction ..........32
qUsing the Self-timer .....................33
Using the Eyepiece Cover ...............34
Imprinting the Date or Time .............35
Setting the Date and Time...........36
Replacing the Date Battery .........36
3
AF Modes and Metering Modes ...37
Selecting the AF Mode ....................38
One-Shot AF for Still Subjects.....39
AI Servo AF for Moving Subjects ...39
AI Focus AF for Automatic AF
Mode Switching ...........................40
3Selecting an AF Point .................41
Basic Procedure for AF Point
Selection......................................41
Automatic Selection.....................42
Manual Selection.........................42
Eye Control Calibration...........43
Calibration Procedure..................43
Eye Control Calibration and
Operation Tips .............................46
Intelligent Eye Control .................46
Deleting Eye Control Calibration
Settings .......................................47
gUsing Eye Control .....................48
Eye Control Servo AF..................49
Turning Off Eye Control ...............49
---

Focusing Off-Center Subjects..........50
(Manual Focusing) ..........................51
8Manual Focusing ...................51
ZMetering Modes..........................52
4
User-Controlled Shooting.........53
S Program AE.................................54
R Shutter-Priority AE....................56
E Aperture-Priority AE .................58
Depth-of-field Preview .....................59
W Manual Exposure .......................60
Q Depth-of-field AE ....................62
Manually-Selected AF Point ........62
Depth-of-field AE with Eye Control ...64
Exposure Compensation .................67
LAuto Exposure Bracketing (AEB) ...68
Canceling AEB ............................69
jAE Lock.......................................70
Bulb Exposures................................71
4Multiple Exposures ....................72
HSelecting the Film Advance Mode ...73
D Setting the ISO Film Speed.....73
9Silencing the Beeper...................74
LCD Panel Illumination................74
Mirror Lockup...................................75
KWireless Remote Control...............76
Using the Remote Switch ................76
5
Flash Photography....................77
Using the Built-in Flash....................78
In a Basic Zone Mode .................78
In a Creative Zone Mode .............78
aFlash Exposure Compensation ...80
Using an EOS-dedicated Speedlite...81
Using an EX-series Speedlite .....81
Using an EZ/E/EG/ML/TL-series
Speedlite .....................................81
6
Custom Functions (C.Fn) .........83
GSetting a Custom Function........84
Custom Function Settings................85
Reference ...................................89
Basic Photography Terms ................89
Feature Availability Table .................91
AE Lock Effects ...............................92
Mode Combination...........................92
Program Line ...................................93
Troubleshooting Guide.....................94
Major Specifications.........................95
Index ................................................98
---