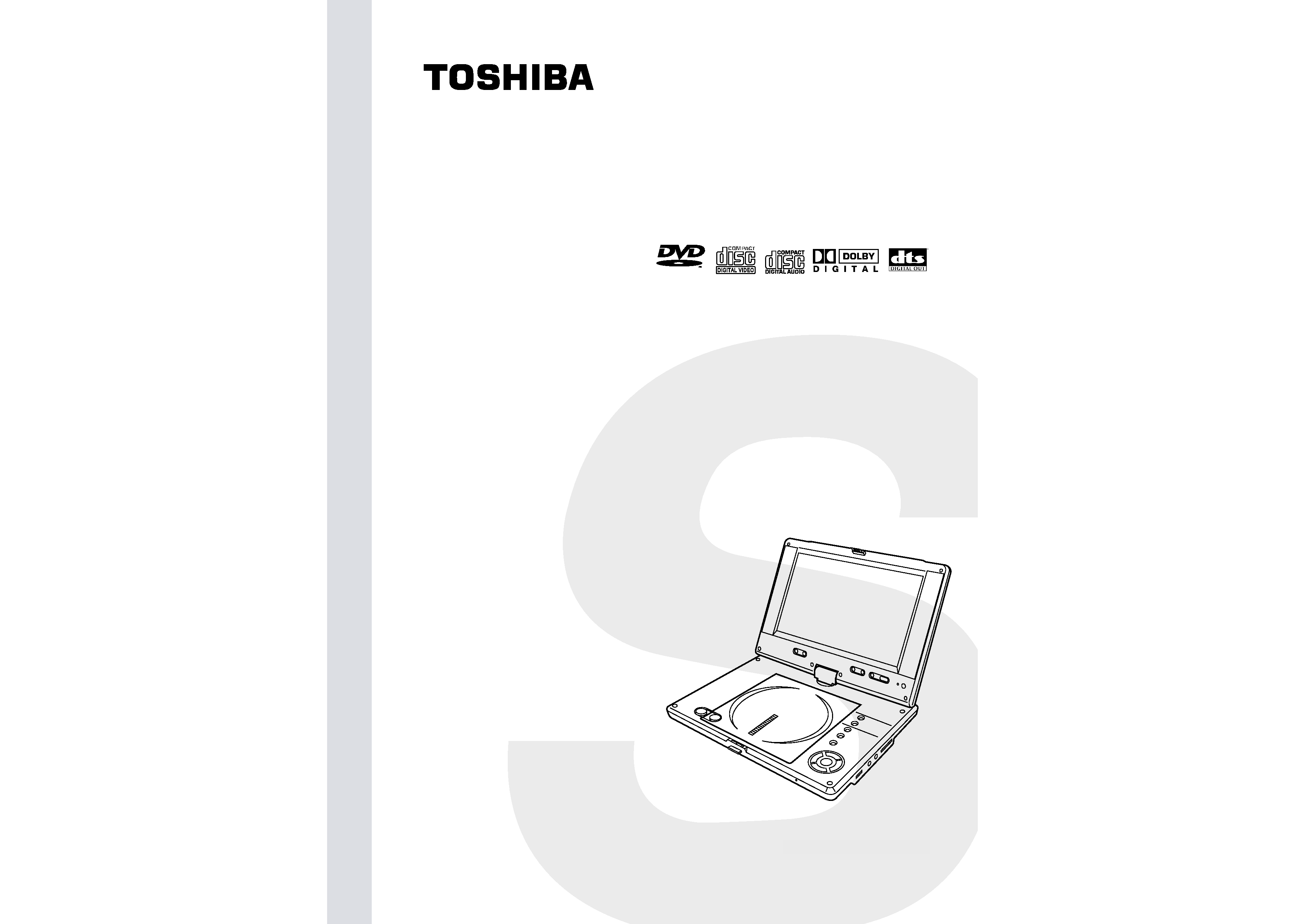 DOCUMENT CREATED IN JAPAN, Feb., 2005
---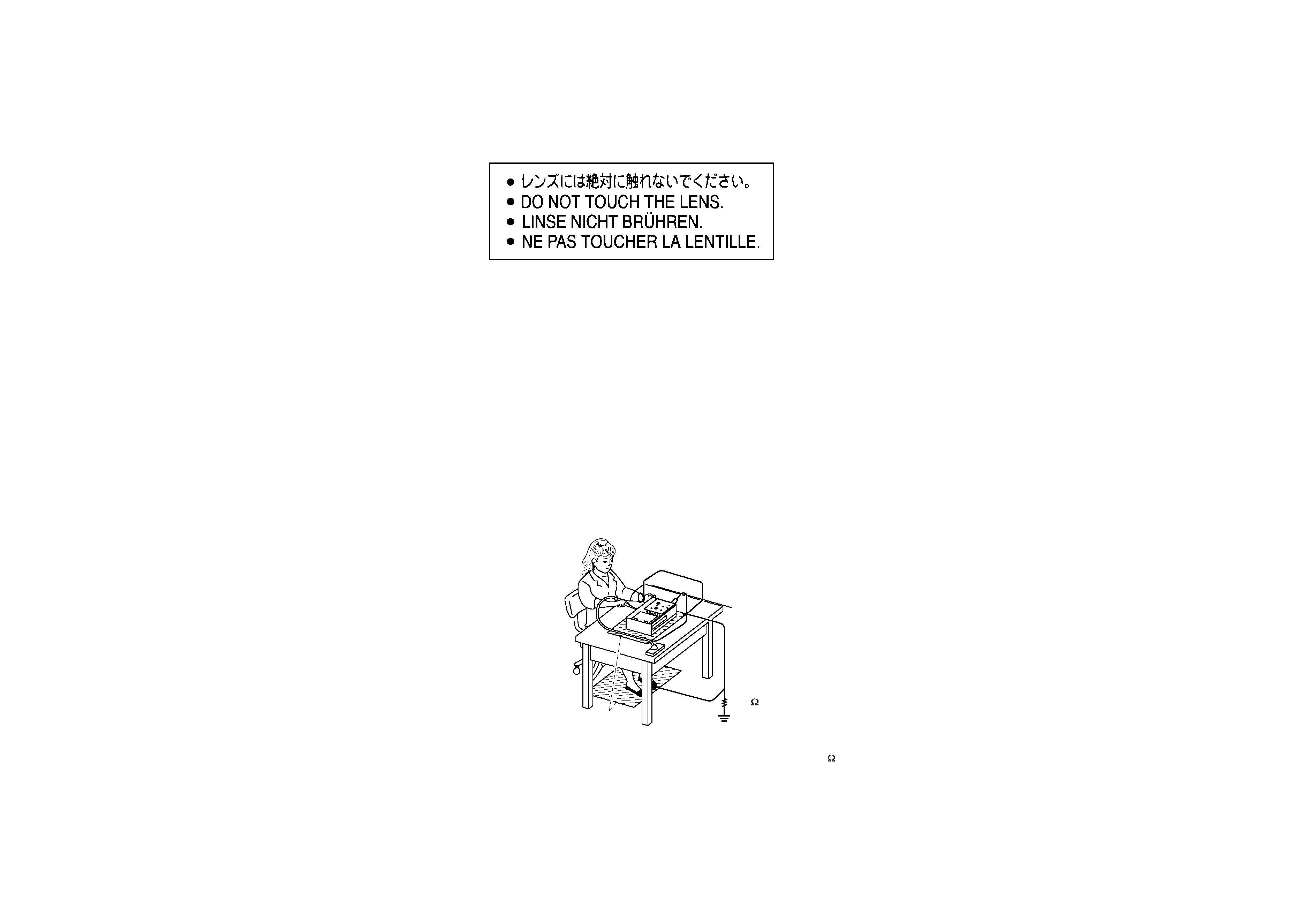 When the power supply is being turned on, you may not remove this laser caution
's label. If it was removed, the radiation of
Pickup Head consists of a laser diode that is very susceptible to external static electr
Although it operates properly after
the replacement, if it was subject to electrostatic discharge during replacement,
the life of the product might be shortened. When replacing, use a conductive mat, soldering iron with ground wire,etc.
to keep the laser diode away from the damage by static electricity.
The above cautions are also applied to LSI and IC.
and the ground is less than 10
---

Plug the AC line cord directly into 120V AC outlet (do
not use an isolation transformer for this check). Use an
AC voltmeter, having 5000 per volt or more sensitivity.
Connect 1500 10W resistor,paralleled by 0.15uF
150V AC capacitor between a kno
(water pipe, conduit, etc.) and all exposed metal parts of
cabinet (antennas, handle bracket, metal cabinet
screwheads, metal overlays, control shafts, etc.).
Measure the AC voltage across the 1500 resistor.
The test must be conducted with the AC switch
then repeated with the AC switch
indicated by the meter may not exceed 0.
Exceeding 0.3V indicates that a dangerous potential
exists, the fault must corrected.
Repeat the above test with
A DVD VIDEO PLAYER TO THE
CUSTOMER WITHOUT TAKING NECESSARY
READING SHOULD NOT EXCEED 0.3V
Voltmeter Hook-up for Leakage Current Check
The lightning flash with arrowhead symbol, within an
equilateral triangle, is intended to alert the user to the
presence of uninsulated "dangerous voltage" within the
product's enclosure that may be of sufficient magnitude to
constitute a risk of electric shock to persons.
The exclamation point within an equilateral triangle is
intended to alert the user to the presence of important
operating and maintenance (servicing) instructions in the
literature accompanying the appliance.
---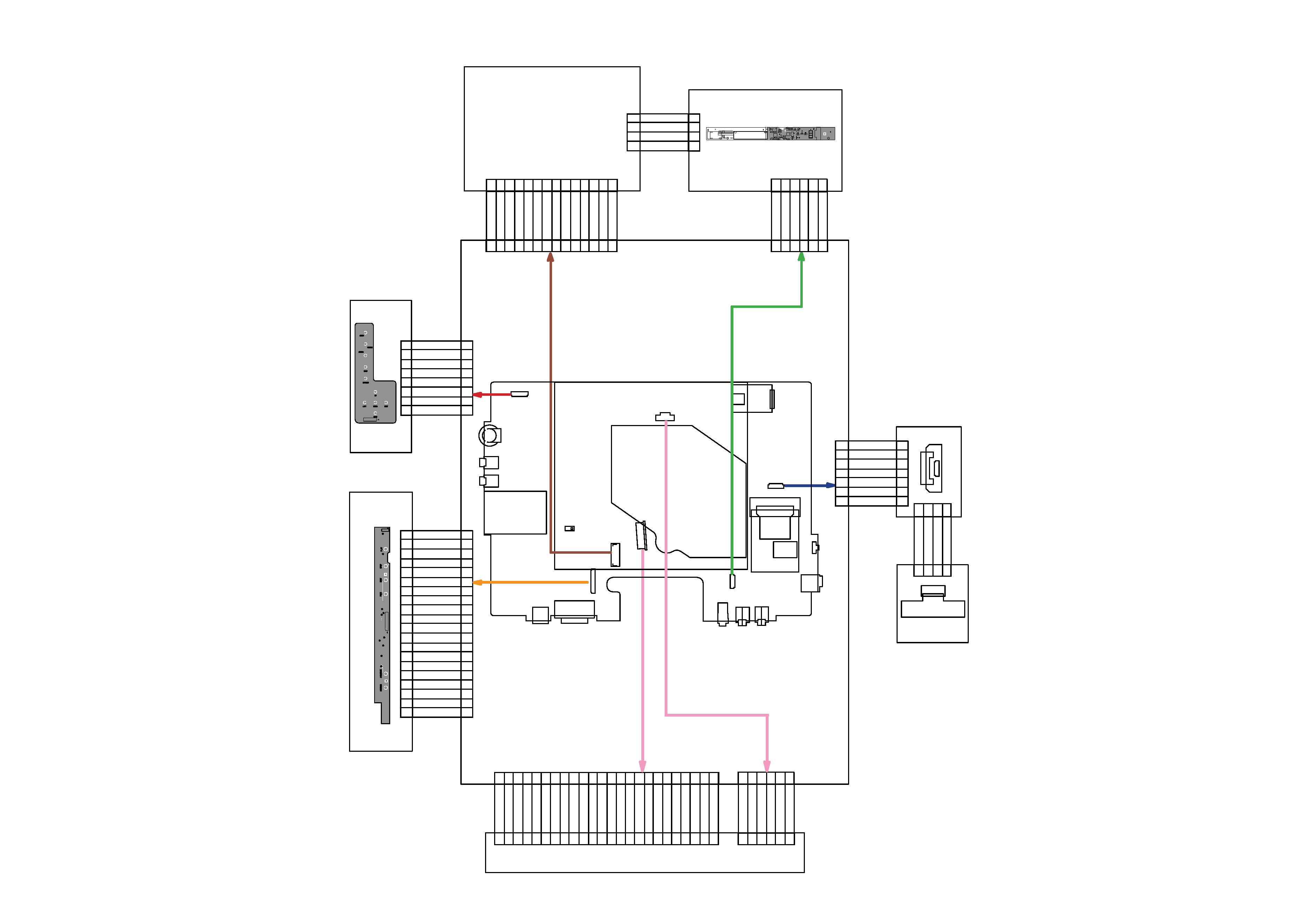 ---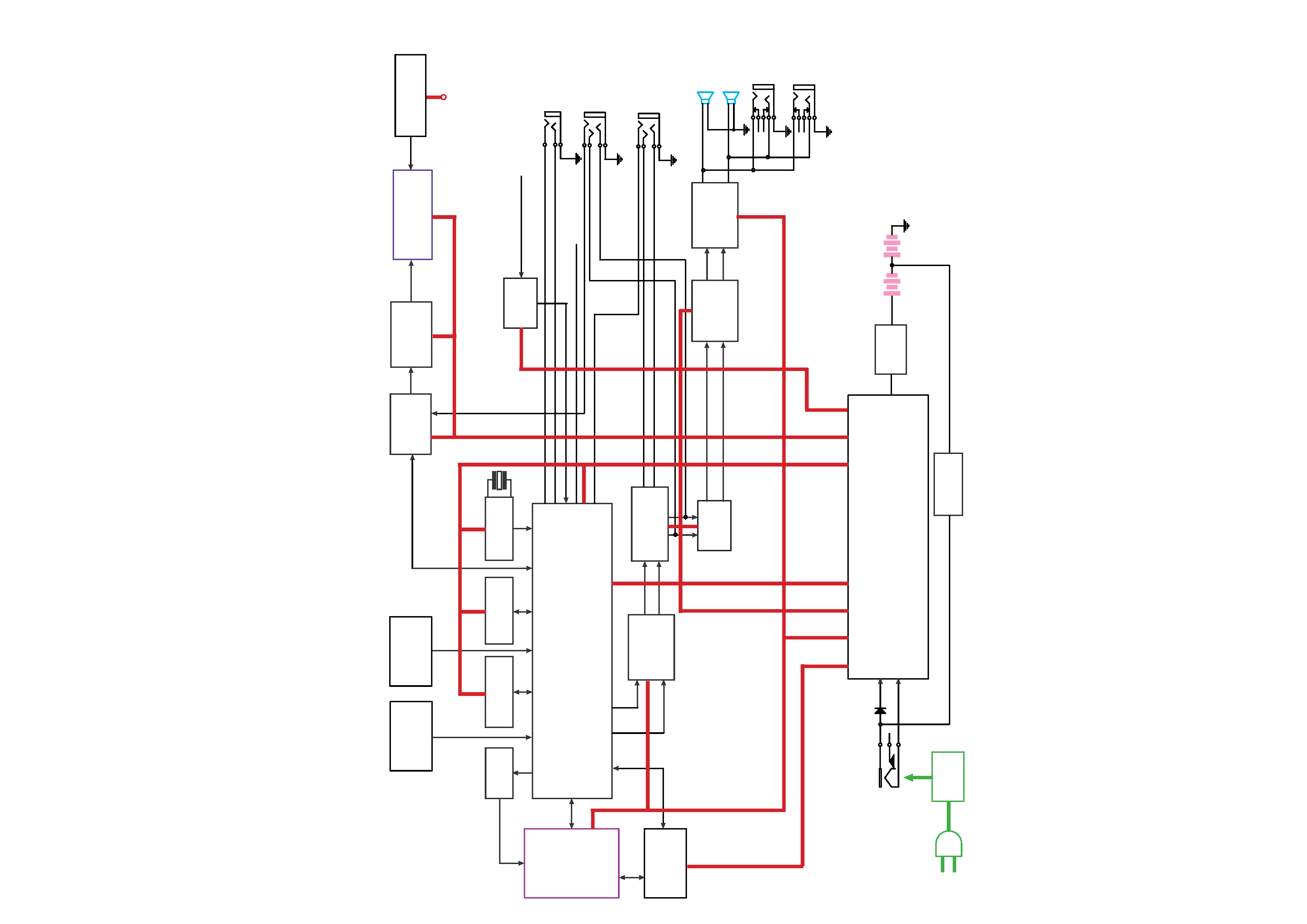 RF AMP & SERVO & DVD PROCESSOR
MPEG-2 DECODER & VIDEO ENCODER
TL1453/ZA3020/XN4601/IRF7304
BA033/UPC29M05/PQ03EZ11/LM1117
---