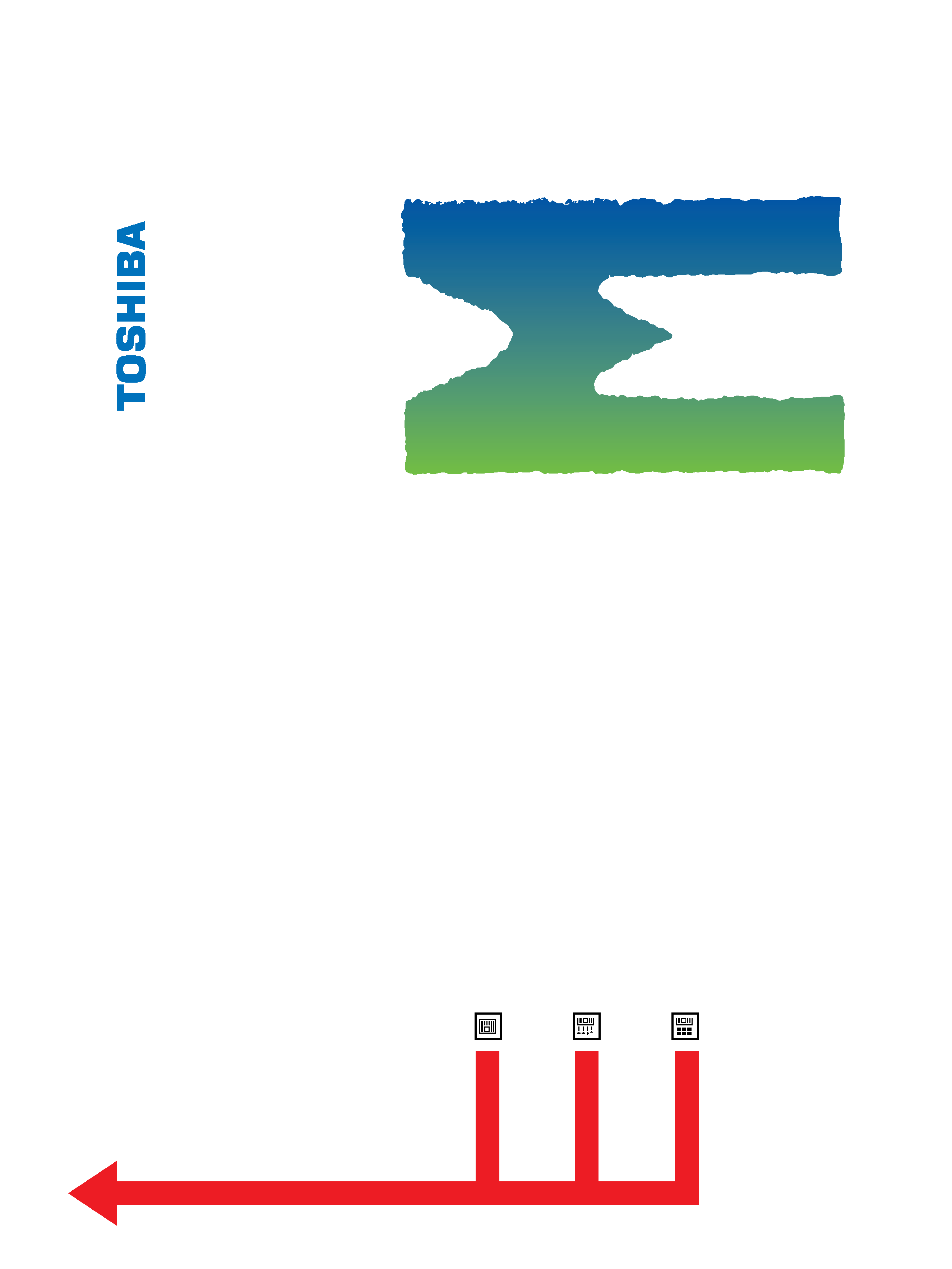 Click the Page Only button to close the overview area of the window.
Click the Bookmarks and Page button to open the Contents and
display bookmarks created for the document. Click a bookmark's name
to go to the Page marked by that bookmark.
Click the Thumbnails and Page button to open the overview area and
display thumbnail images of each document page. Click a thumbnail to
go to the page marked by that thumbnail.
Copyright TOSHIBA CORPORATION 1998
---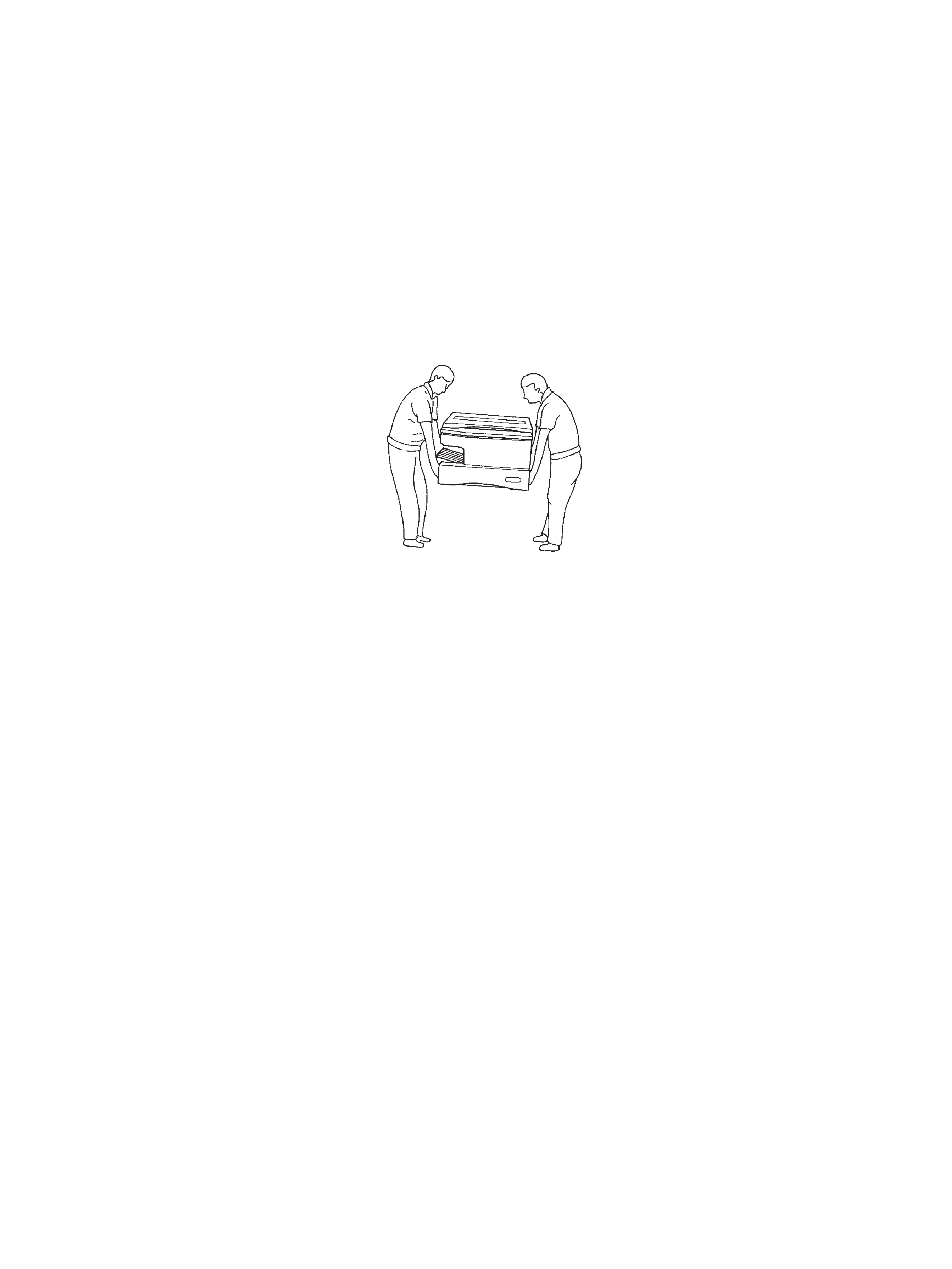 GENERAL PRECAUTIONS REGARDING THE INSTALLATION
AND THE SERVICE OF THE 1550/1560/MY-1004
1. Transportation/Installation
· When transporting/installing the copier, using two persons, be sure to use the positions as indi-
The copier is fairly heavy and weighs approximately 35 kg (76.8 lb), therefore pay full attention
· Be sure to use a dedicated outlet with AC 115V/15A (220V, 240V/10A) or more for its power
· The copier must be grounded for safety.
Never ground it to a gas pipe or a water pipe.
· Select a suitable place for installation.
Avoid excessive heat, high humidity, dust, vibration and direct sunlight.
· To insure adequate working space for the copying operation, keep a minimum clearance of 80 cm
(31.5") on the left, 80 cm (31.5") on the right and 10 cm (3.9") in the rear.
· Basically, be sure to turn the main switch off and unplug the power cord during service.
· Be sure not to touch high temperature sections such as the exposure lamp, the fuser unit, the
damp heater and their periphery.
· Be sure not to touch high-voltages sections such as the chargers and the high-voltage trans-
· Be sure not to touch rotating/operating sections such as gears, belts, pulleys, etc.
· When servicing the machines with the main switch turned on, be sure not to touch live sections
such as the lamp terminal etc.
· Use suitable measuring instruments and tools.
---

4. Main Service Parts for Safety
· The thermofuse, thermistor, fuse, breaker and door switch, etc. are particularly important for safety.
Be sure to handle/install them properly.
· Be sure to check the rating plate and the notice labels such as "Unplug the power cord during
service", "Hot area" etc. to see if there is any dirt on their surface or if they are properly stuck to the
6. Disposition of Consumable Parts/Packing Materials
· Regarding the recovery and disposal of the copier, consumable parts and packing materials, it is
recommended to follow the relevant local regulations or rules.
7. When parts are disassembled, reassembly is basically the reverse of disassembly unless
otherwise noted in this manual or other related documents. Be careful not to reassemble
small parts such as screws, washers, pins, E-rings, toothed washers in the wrong places.
8. Basically, the machine should not be operated with any parts removed or disassembled.
---

SPECIFICATIONS, ACCESSORIES AND OPTIONS
Copy process ........................... Indirect electrophotographic process (dry)
Type ......................................... Desk top
Exposure type .......................... Slit exposure with fixed table
Original size ............................. Type: Sheets, books and three-dimensional objects
Maximum size: A3 or Ledger
Special paper: Label paper (type recommended by Toshiba) and OHP film (80 µm or more in thickness,
type recommended by Toshiba)
Copy speed (sheets/minute)
First copy time ........... About 5.8 seconds (100%, A4/LT copier cassette feeding)
About 8.3 seconds (100%, A3/LG/LD PFU cassette feeding)
Warm-up time ............ About 28 seconds (100V series), About 28 seconds (200 V series)
---

Multiple copying ........ Up to 999 sheets
Setting to adjustment mode allows selection of 9, 99, 500 and 999 copies.
Reproduction ratio ..... Actual size
By setting to adjustment mode, vertical reproduction only can be altered to
50, 65, 78, 129, 154, 200% (For U.S.A, Canada)
50, 71, 82, 122, 141, 200% (For Europe)
500 sheets (50 mm or less)
Manual start: At the time of shipping, the copying operation is started by
the PRINT key. By inputting data for adjustment mode, it
can be changed to auto-start.
Toner supply .............. Automatic density detection and replenishment
Toner cartridge replacement method
Exposure ................... Automatic control and manual control
Weight ....................... 35 kg
Power source ............ 110 V ­ 50/60 Hz
Power consumption ... 1.5 kW or less
Total counter .............. Mechanical total counter (6 digits)
Machine size ............. See the next page.
The differences from the 1550 are shown below.
Copying speed .......... 8 copies/minute ( all sizes)
Size ........................... A3~A5-R
...................................... 60 copies
---