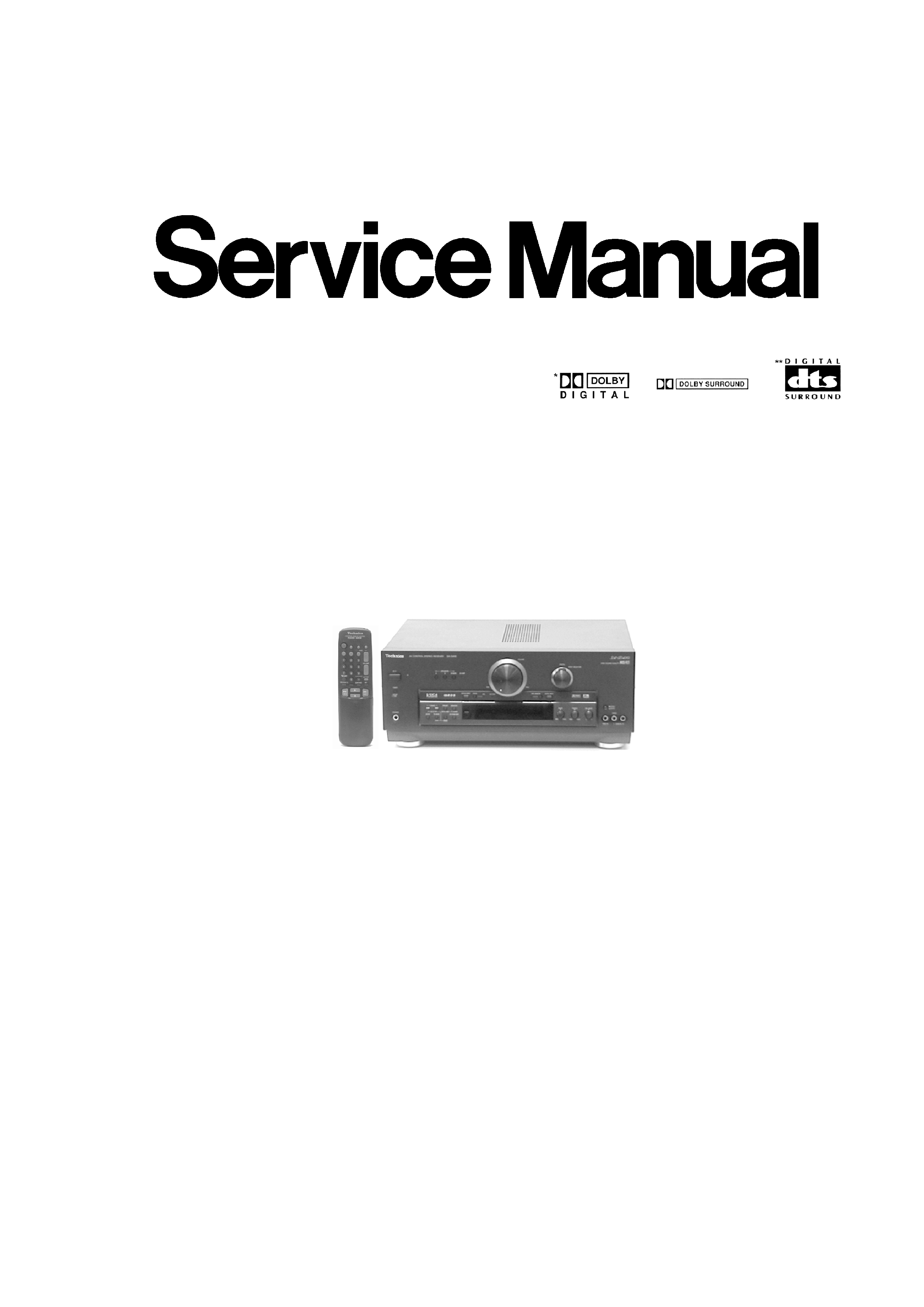 AV Control Stereo Receiver
---

IHF usable sensitivity (IHF'58)
IHF 46 dB stereo quieting sensitivity
Total harmonic distortion
Alternate channel selectivity
Image rejection at 98 MHz
Spurious response rejection at 98
Channel balance (250 Hz-6.3 kHz)
522-1611 kHz (9 kHz steps)
530-1620 kHz (10 kHz steps)
IF rejection (at 999 kHz)
Output voltage at 1 V input
20 Hz-20 kHz continuous power
---

Total harmonic distortion
rated power at 20 Hz-20 kHz
Power output at the DVD 6CH
both channels driven, -3 dB
RIAA standard curve (30 Hz-
CD, TAPE/MD, DVD, TV, VCR1, VCR2,
Input sensitivity and impedance
CD, TAPE/MD, DVD, TV, VCR1, VCR2,
CD, TAPE/MD, DVD (L/R/C/LS/RS),
113 dB (IHF A, rated power,
S=2 V), 98 dB (IHF, A ; 100
TAPE/MD REC (OUT), VCR 1 OUT
Channel balance (250 Hz-6.3 kHz)
Headphone output level and
Subwoofer frequency response (-6
AC 230 V, 50 Hz (For E/EG only)
Power consumption in standby mode:
---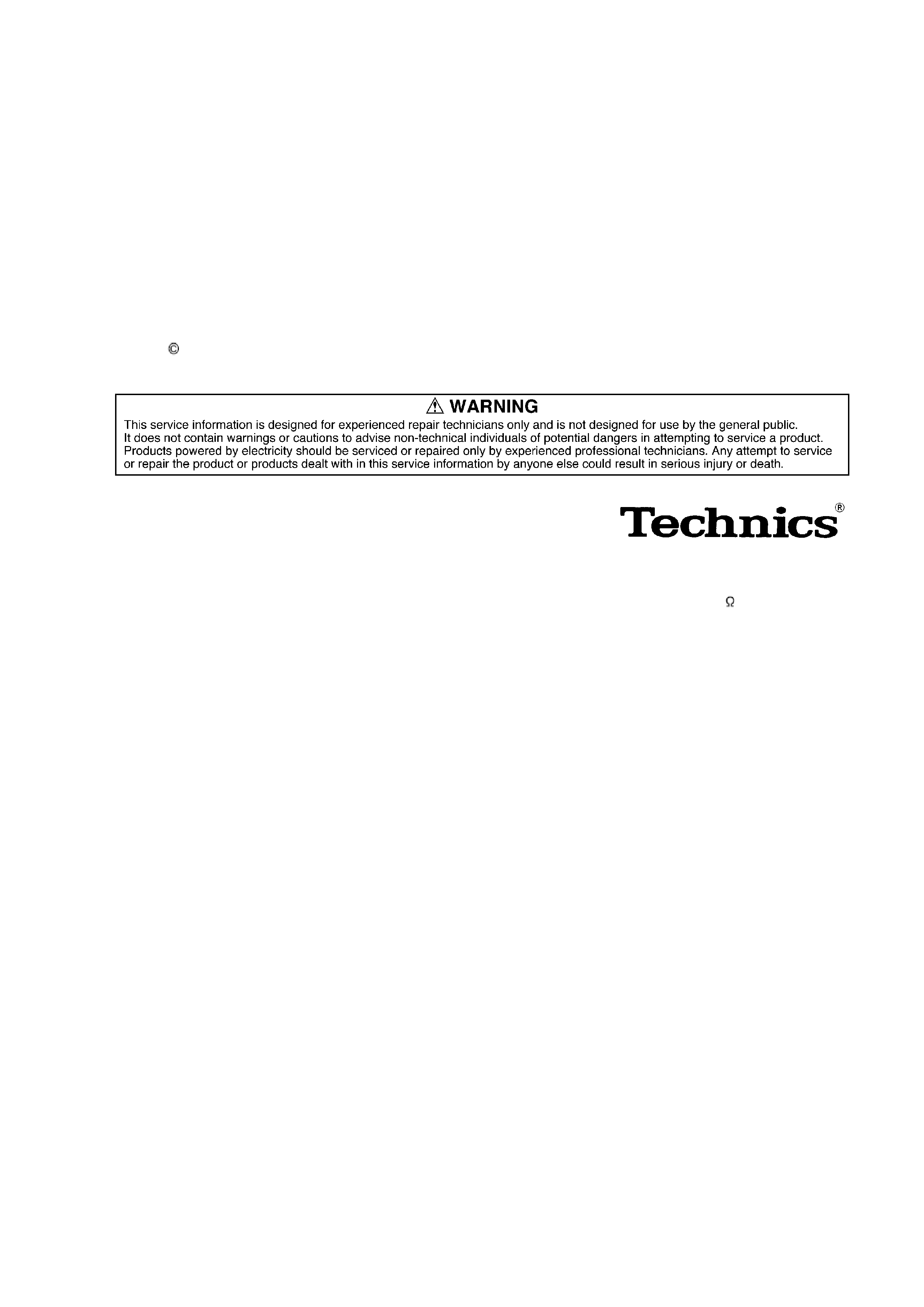 1. Specifications are subject to change without notice. / Mass and
dimensions are approximate.
2. Total harmonic distortion is measured by the digital spectrum analyzer.
* Manufactured under license from Dolby Laboratories. "Dolby",
"Pro Logic" and the double-D simbol are trademarks of Dolby
** Manufactured under license from Digital Theater System. "DTS"
and "DTS Digital Surround" are trademarks of Digital Theater
2000 Matsushita Electronics (S) Pte. Ltd. All rights reserved.
Unauthorized copying and distribution is a violation of law.
1. Before Repair and Adjustment
Disconnect AC power, discharge Power Supply Capacitors C1702 through a 10
to ground. DO NOT SHORT-CIRCUIT DIRECTLY (with a screw driver blade, for instance), as this
may destroy solid state devices.
After repairs are completed, restore power gradually using a variac, to avoid over current.
Current consumption at AC 120 V, 60 Hz in NO SIGNAL mode should be 750~1050 mA.
The protection circuitry may have operated if either of the following conditions are noticed:
- No sound is heard when the power is turned on.
- Stops during a performance.
The function of this circuitry is to prevent circuitry damage if, for example, the positive and
negative speaker connection wires are "shorted", or if speaker systems with an impedance less
than the indicated rated impedance of the amplifier are used.
If this occurs, follow the procedure outlines below:
2. Determine the cause of the problem and correct it.
3. Turn on the power once again after one minute.
When the protection circuitry functions, the unit will not operate unless the power is first turned
AC power supply cord... 1 pc.
---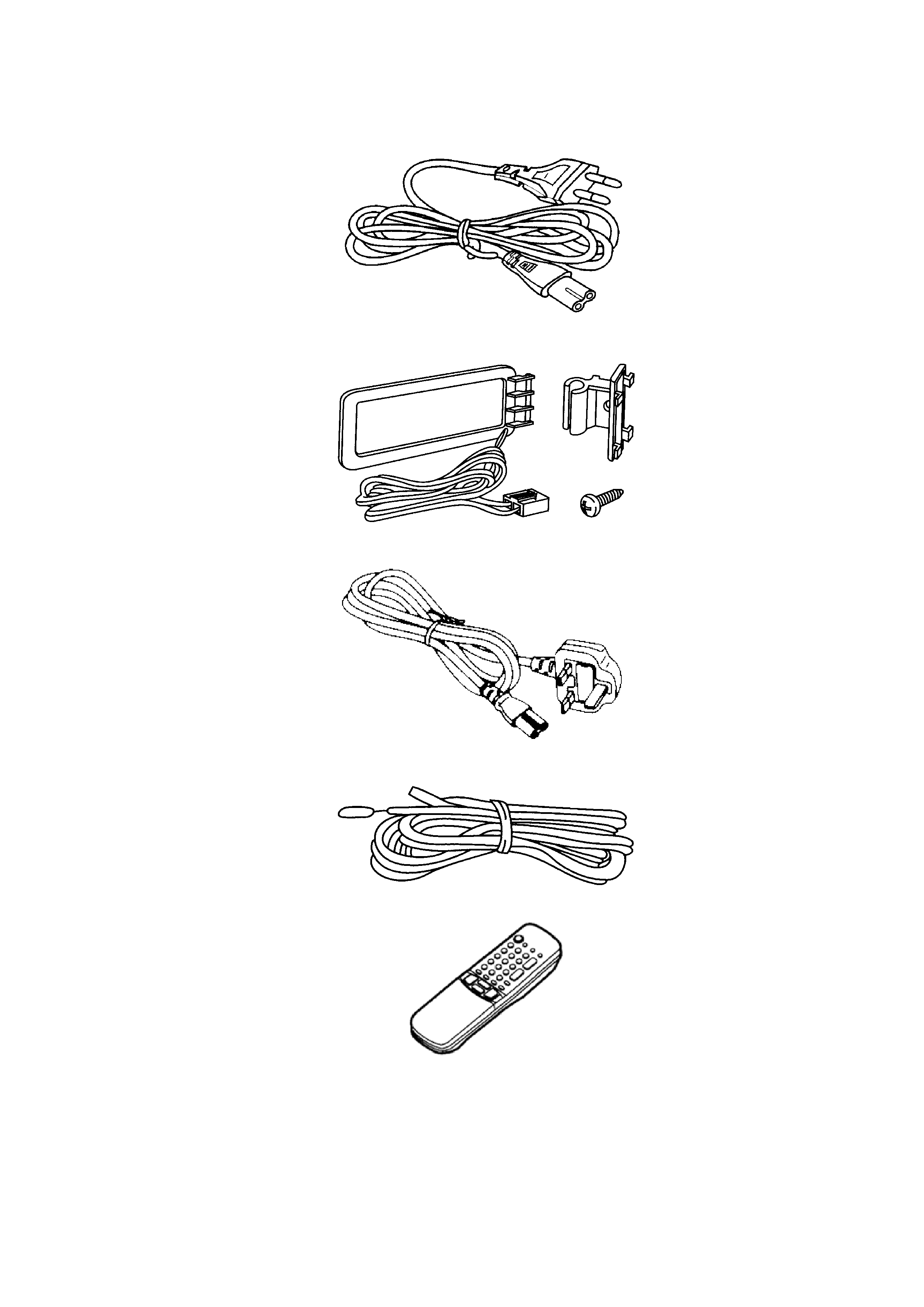 AM Loop Antenna Set / ... 1 set.
AC power supply cord (EB)... 1 pc.
FM Indoor Antenna... 1 pc.
Remote Control / Transmitter... 1 pc.
Antenna plug (EB)... 1 pc.
---