Before Use . . . . . . . . . . . . . . . . . . . . . . . . . . . . . . 3
Connections. . . . . . . . . . . . . . . . . . . . . . . . . . . . . 3
Specifications . . . . . . . . . . . . . . . . . . . . . . . . . . . . 6
Avant Utilisation. . . . . . . . . . . . . . . . . . . . . . . . . . 3
Branchement . . . . . . . . . . . . . . . . . . . . . . . . . . . . 3
Spécifications . . . . . . . . . . . . . . . . . . . . . . . . . . . . 6
Antes de Utilizarse . . . . . . . . . . . . . . . . . . . . . . . . 5
Conexión . . . . . . . . . . . . . . . . . . . . . . . . . . . . . . . 5
Especificaciones . . . . . . . . . . . . . . . . . . . . . . . . . . 7
Istruzioni preliminari . . . . . . . . . . . . . . . . . . . . . . . 5
Collegamenti . . . . . . . . . . . . . . . . . . . . . . . . . . . . 5
Dati tecnici . . . . . . . . . . . . . . . . . . . . . . . . . . . . . . 7
---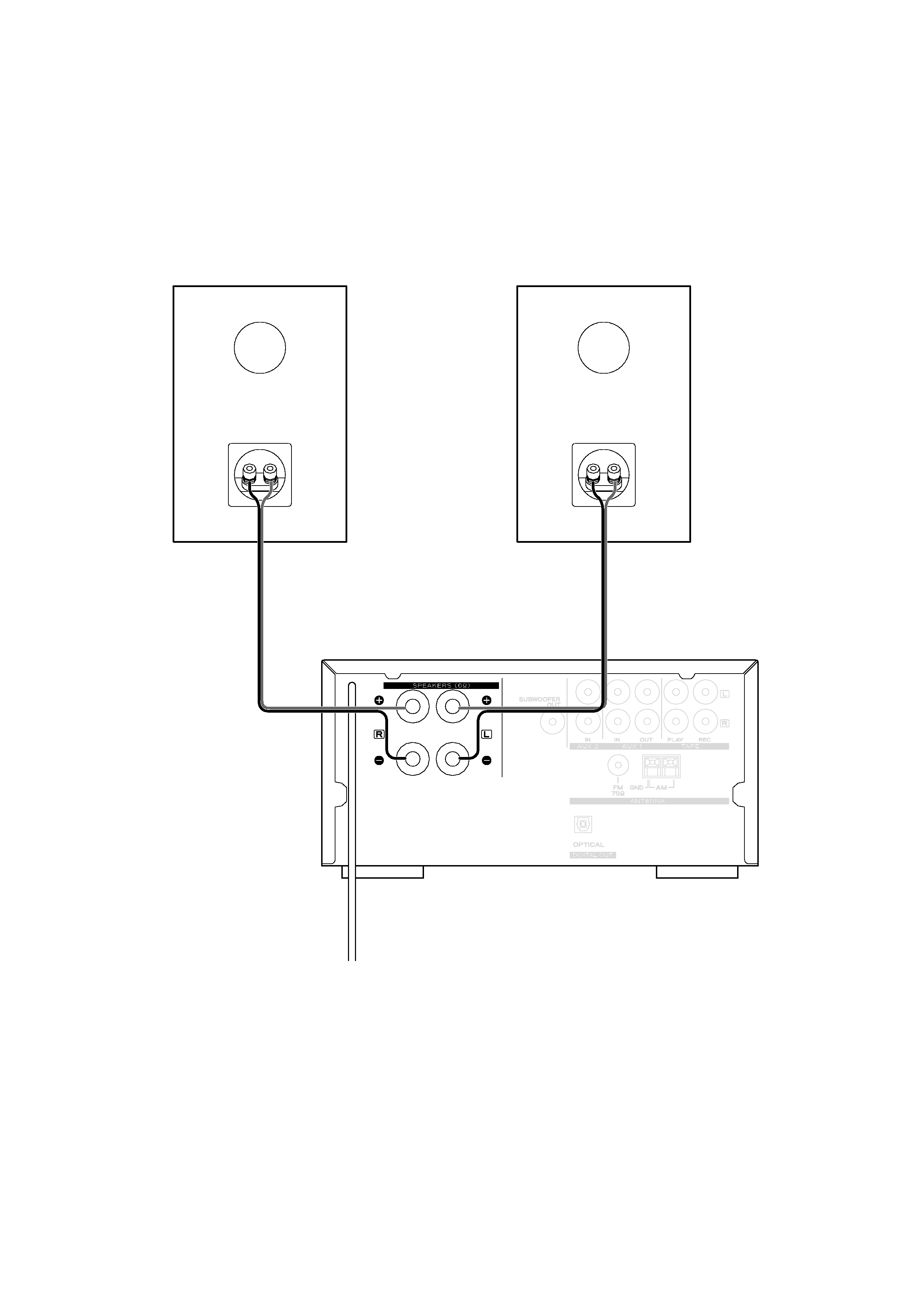 ---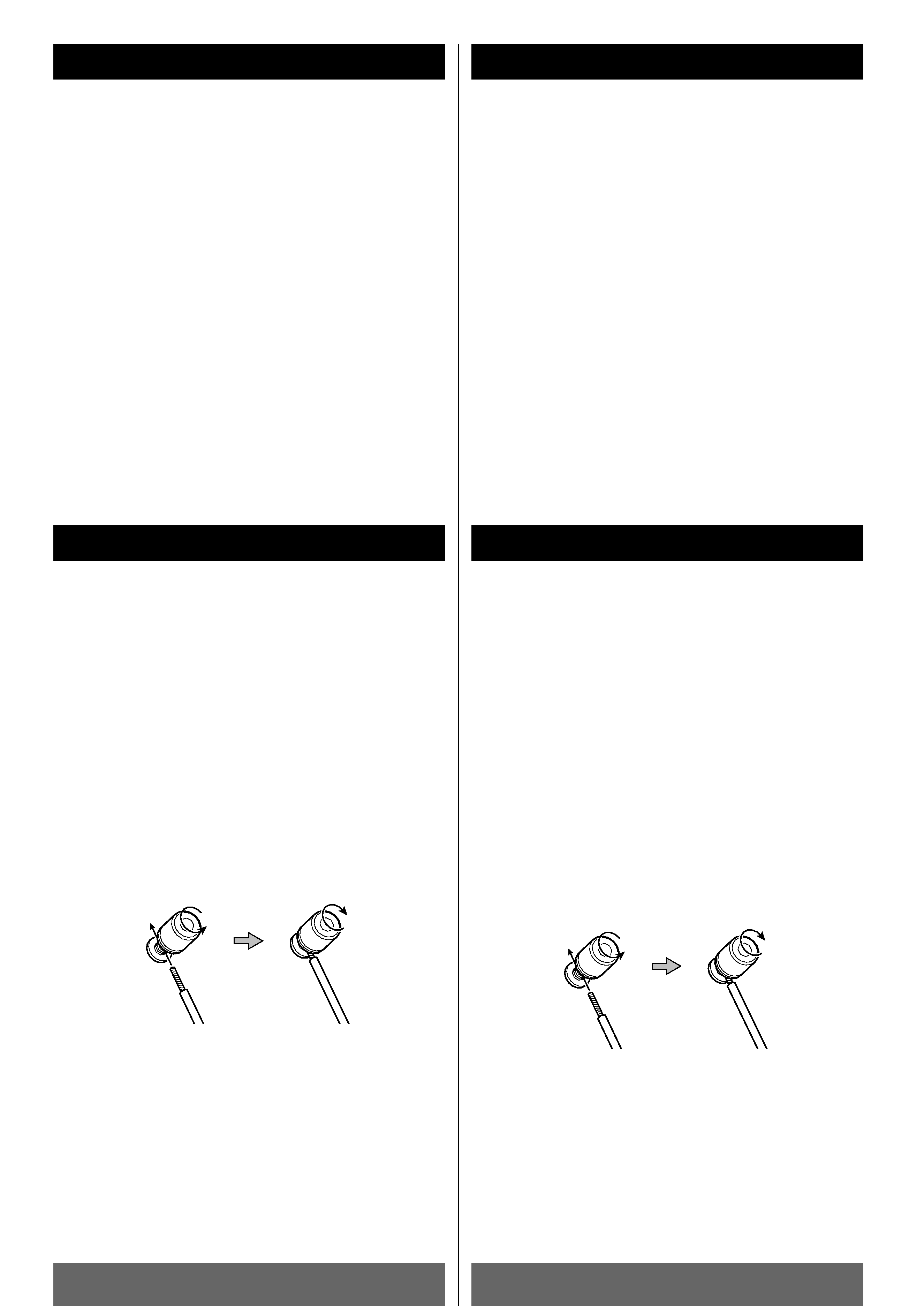 Thank you for choosing TEAC. Read this manual carefully
to get the best performance from this unit.
Choose the installation location of your unit carefully. Avoid
placing it in direct sunlight or close to a source of heat. Also
avoid locations subject to vibrations and excessive dust, heat,
Do not attempt to clean the unit with chemical solvents as
this might damage the finish. Use a clean, dry cloth.
Keep this manual in a safe place for future reference.
Be sure to read the instruction manual of the amplifier
carefully and switch the power off before connecting the
Connect the provided speaker cables (or other suitable cables)
from the speaker terminals to the terminals of the amplifier.
Be sure that the positive + terminal of the speaker is
connected to the corresponding + terminal of the amplifier,
and that negative _ matches _.
When connecting to an amplifier having an output higher
than the maximum rated input of the speaker, be careful not
to exceed the speaker's maximum input, otherwise it will
1. Turn the terminal cap counterclockwise to loosen it.
2. Insert the wire into the terminal fully and turn the terminal
cap clockwise to securely connect it .
Make sure none of the wire insulation is under the terminal,
only the bare, stripped wire.
3. Make sure it is fastened firmly by pulling the cable lightly.
Nous vous remercions pour l'achat d'un appareil TEAC.
Lire ce manuel avec attention pour obtenir les meilleures
performances possibles de cet appareil.
Choisir avec soin l'endroit où vous placerez votre appareil.
Eviter de le placer directement au soleil ou près d'une source
de chaleur. Eviter aussi les endroits sujets à des vibrations, à
de la poussière excessive, à la chaleur, au froid ou à
Ne pas essayer de nettoyer l'appareil avec des solvants
chimiques car ceci pourrait endommager le fini de l'appareil.
Utiliser un chiffon propre et sec.
Garder soigneusement ce manuel d'instructions pour une
Avant de connecter l'enceinte acoustique, veiller à lire
attentivement le mode d'emploi de l'amplificateur et à mettre
Connecter les câbles d'enceinte fournis (ou d'autres câbles
adéquats) des bornes de l'enceinte aux bornes de
Veiller à ce que la borne positive + de l'enceinte soit
connectée à la borne + correspondante de l'amplificateur, et
à ce que la borne négative _ soit bien connectée au _.
Lors de la connexion à un amplificateur dont la puissance de
sortie est supérieure à la puissance nominale maximale
d'entrée de l'enceinte, veiller à ne pas dépasser cette
dernière; sinon l'enceinte sera endommagée.
Pour effectuer le raccordement
1. Tournez le capuchon de la borne dans le sens contraire des
aiguilles d'une montre pour le desserrer.
2. Introduisez le conducteur dans la borne puis tournez le
capuchon dans le sens des aiguilles d'une montre pour
3. Tirez doucement sur le conducteur pour vous assurer qu'il
---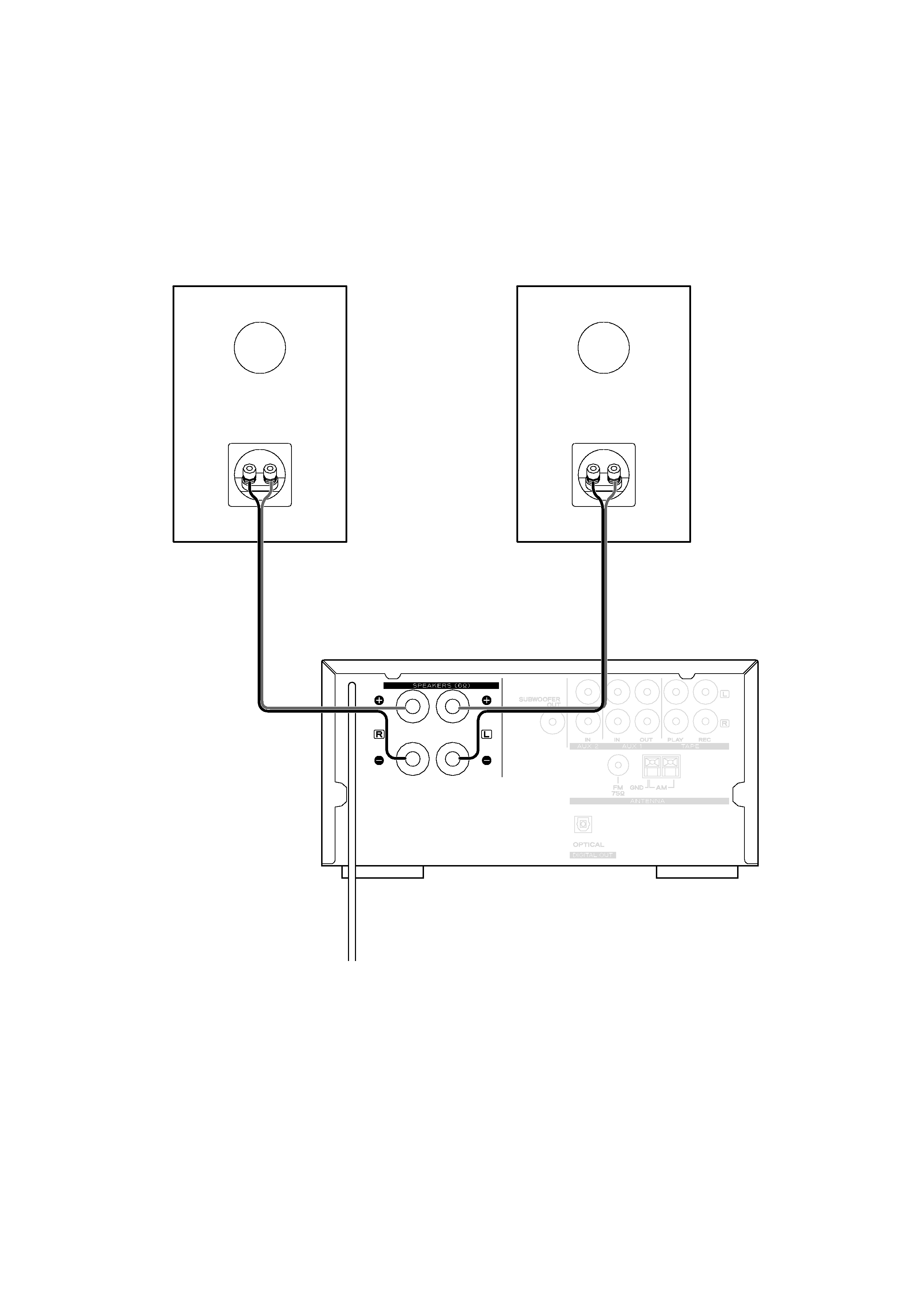 ---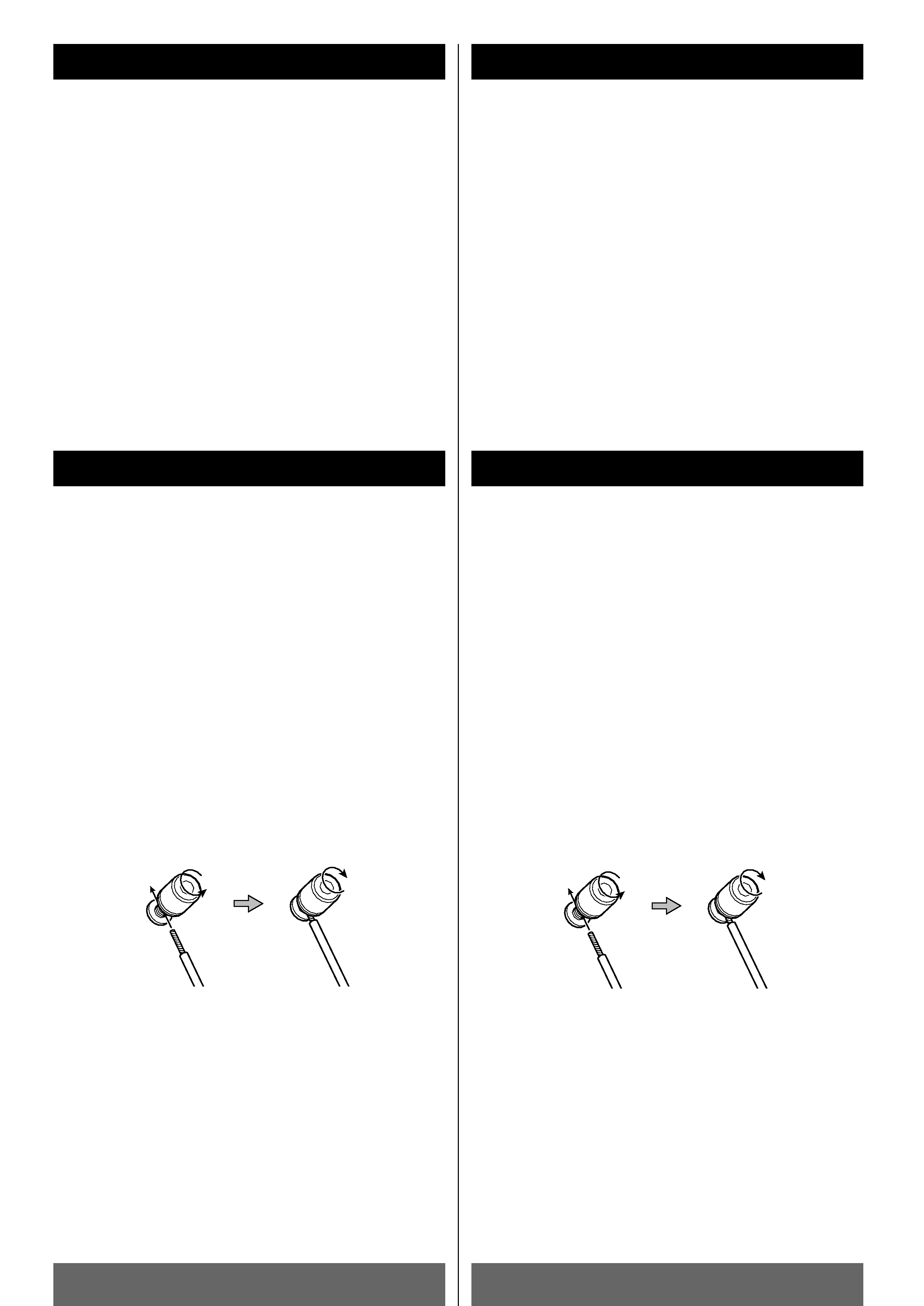 Gracias por adquirir un aparato TEAC.
Lea este manual con cuidado para obtener el mejor
desempeño posible de esta unidad.
Elija cuidadosamente una ubicación de instalación para su
unidad. Evite colocarla bajo la luz directa del sol o cerca de
una fuente de calor. Evite también las ubicaciones sujetas a
vibraciones o polvo, calor, frío o humedad excesiva.
No intente limpiar la unidad con solventes químicos ya que
estos pueden dañar el terminado. Utilice un trapo limpio y
Guarde este manual en un lugar seguro para referencias
Asegúrese de leer cuidadosamente el manual de instrucciones
del amplificador y desactivar la energía antes de conectar la
Conecte los cables de las bocinas que se suministran (u otros
cables adecuados) de las terminales de las bocinas a las
terminales del amplificador.
Asegúrese que la terminal positiva + de la bocina esté
conectada a la terminal correspondiente del amplificador y
que la terminal negativa _ sea correspondida de igual
Cuando conecte un amplificador que tenga una salida más
alta que la entrada de capacidad máxima de la bocina, tenga
cuidado de no exceder la entrada máxima de la bocina, de lo
contrario se dañará la bocina.
1. Gire el casquillo del terminal hacia la izquierda para aflojarlo.
2. Inserte el hilo a fondo en el terminal y gire el casquillo hacia
la derecha para dejarlo debidamente conectado:
Compruebe que no queda nada de aislante debajo del
terminal, únicamente el hilo desnudo.
3. Compruebe que queda bien conectado tirando ligeramente
Grazie per aver acquistato un prodotto TEAC.
Leggere attentamente questo manuale per ottenere le
migliori prestazioni da questo apparecchio.
Scegliete con cura il posto ove sistemare questi altoparlanti.
Evitate che siano raggiunti dalla luce diretta del sole, e che
siano vicini ad una sorgente di calore. Evitate anche di
sistemarli su ripiani soggetti a vibrazioni, a eccessive quantità
di polvere, al calore al freddo ed all'umidità.
Per la pulizia dell'apparecchio non usare solventi chimici, che
potrebbero danneggiare la finitura esterna. Basta passare un
Conservare questo manuale in un luogo sicuro, dove sia facile
consultarlo in caso di necessità.
Prima di collegare questi altoparlanti Vi consigliamo di leggere
attentamente le istruzioni dell'amplificatore e comunque di
accertar Vi che sia spento.
Collegare con i cavetti in dotazione (o con altri comunque
adatti) i terminali dell'amplificatore a quelli posti sul retro
Attenzione a collegare il terminale positivo + di ciascun
altoparlante al terminale positivo + dell'amplificatore e lo
stesso per i terminali negativi _.
Se dovrete collegare questi altoparlanti ad un amplificatore di
potenza maggiore rispetto a quella massima ammessa per gli
altoparlanti, fate attenzione a non alzare troppo il volume:
potreste danneggiarli e questo sarebbe un danno non coperto
Per effettuare il collegamento:
1. Ruotare in senso antiorario il cappellotto del connettore per
2. Inserire a fondo il filo nel connettore e ruotare in senso
orario il cappellotto per rendere ben saldo il collegamento:
Accertarsi che nel connettore entri soltanto la parte
metallica del filo, senza nessun residuo del rivestimento in
3. Per accertarsi che il collegamento sia stato ben effettuato,
provare a tirare leggermente il filo.
---