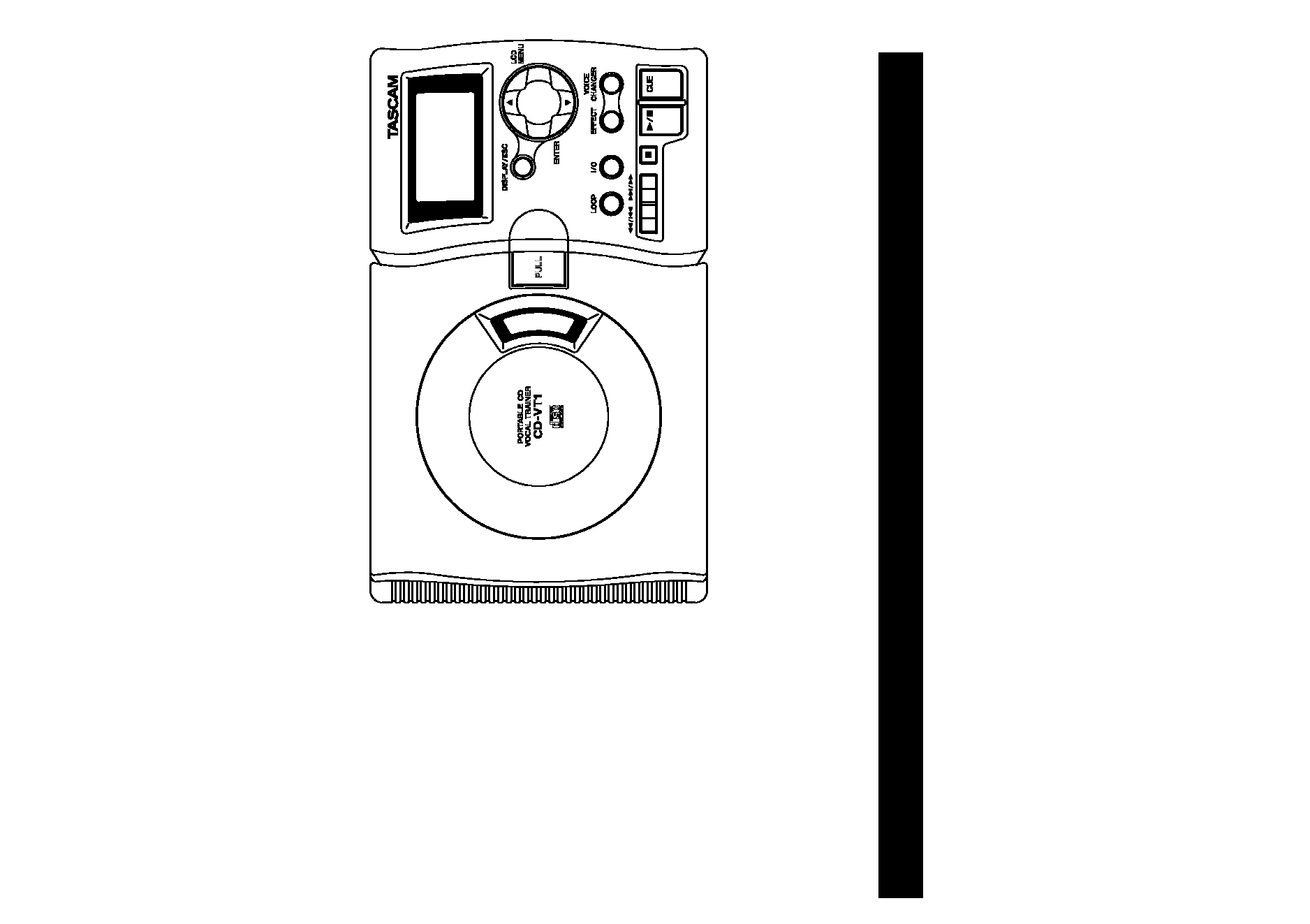 is appliance has a serial number located
on the rear panel lease record the model
number and serial number and retain them
---

Important safety precautions
CAUTION: TO REDUCE THE RISK OF ELECTRIC
SHOCK, DO NOT REMOVE COVER (OR BACK).
NO USER-SERVICABLE PARTS INSIDE. REFER
SERVICING TO QUALIFIED SERVICE PERSON-
The lightning flash with arrowhead symbol,
within an equilateral trinagle, is intended to
alert the user to the presence of uninsulated
"dangerous voltage" within the product's en-
closure that may be of sufficient magnitude to
constitute a risk of electric shock to persons.
WARNING: TO PREVENT FIRE OR SHOCK
HAZARD, DO NOT EXPOSE THIS APPLIANCE TO
This equipment has been tested and found to
comply with the limits for a Class B digital de-
vice, pursuant to Part 15 of the FCC Rules. These
limits are designed to provide reasonable pro-
tection against harmful interference when the
equipment is operated in a commercial environ-
ment. This equipment generates, uses, and can
radiate radio frequency energy and, if not in-
stalled and used in accordance with the instruc-
tion manual, may cause harmful interference to
radio communications.. However, there is no
guarantee that interference will not occur in a
particular installation. If this equipment does
cause harmful interference to radio or television
reception, which can be determined by turning
the equipment off and on, the user is encour-
aged to try to correct the interference by one or
more of the following countermeasures.
a) Reorient or relocate the receiving antenna
b) Increase the separation between the
c) Connect the equipment into an outlet on a
circuit other from that to which the receiver
d) Consult the dealer or an experienced radio/
Changes or modifications to this equipment not
expressly approved by TEAC CORPORATION for
compliance could void the user's authority to
--- Important Safety Instructions
Do not use this apparatus near water.
Clean only with dry cloth.
Do not block any ventilation openings. Install
in accordance with the manufacturer's instructions.
Do not install near any heat sources such as
radiators, heat registers, stoves, or other apparatus
(including amplifiers) that produce heat.
Do not defeat the safety purpose of the po-
larized or grounding-type plug. A polarized plug
has two blades with one wider than the other. A
grounding type plug has two blades and a third
grounding prong. The wide blade or the third prong
are provided for your safety. If the provided plug
does not fit into your outlet, consult an electrician
for replacement of the obsolete outlet.
10 Protect the power cord from being walked on
or pinched particularly at plugs, convenience recep-
tacles, and the point where they exit from the ap-
11 Only use attachments/accessories specified by
12 Use only with the cart, stand, tripod, bracket,
or table specified by the manufacturer, or sold with
the apparatus. When a cart is used, use caution
when moving the cart/apparatus combination to
avoid injury from tip-over.
13 Unplug this apparatus during lightning storms
or when unused for long periods of time.
14 Refer all servicing to qualified service person-
nel. Servicing is required when the apparatus has
been damaged in any way, such as power-supply
cord or plug is damaged, liquid has been spilled or
objects have fallen into the apparatus, the appara-
tus has been exposed to rain or moisture, does not
operate normally, or has been dropped.
Do not expose this apparatus to drips or
Do not place any objects filled with liquids,
such as vases, on the apparatus.
Do not install this apparatus in a confined
space such as a book case or similar unit.
The apparatus draws nominal non-operating
power from the AC outlet with its POWER switch in
---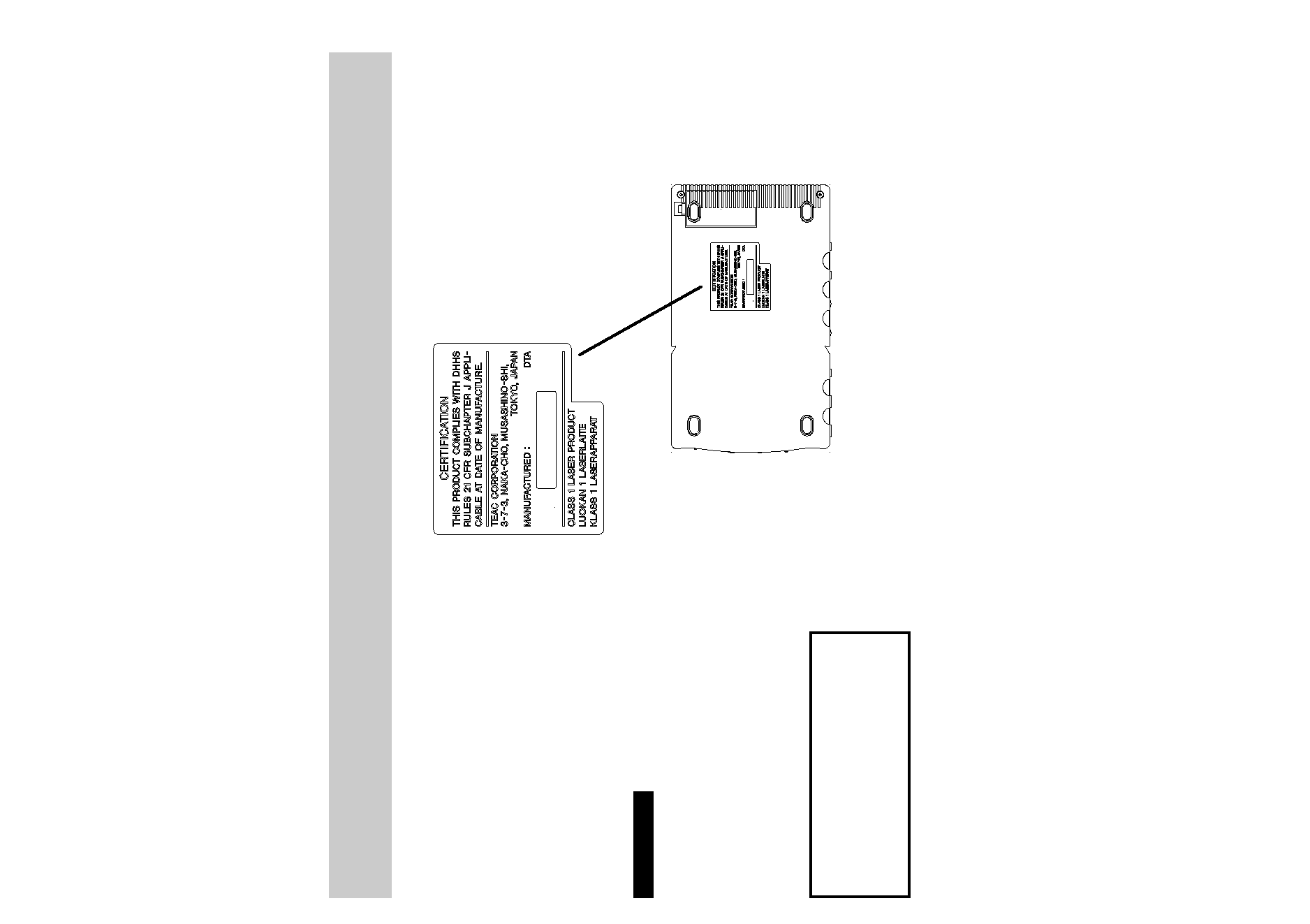 This product has been designed and manu-
factured according to FDA regulations "title
21, CFR, chapter1, subchapter J, based on the
Radiation Control for Health and Safety Act
of 1968", and is classified as a class 1 laser
product. There is no hazardous invisible laser
radiation during operation because invisible
laser radiation emitted inside of this product is
completely confined in the protective housings.
The label required in this regulation is shown
· DO NOT REMOVE THE PROTECTIVE HOUSING
· USE OF CONTROLS OR ADJUSTMENTS OR
PERFORMANCE OF PROCEDURES OTHER
THAN THOSE SPECIFIED HEREIN MAY RESULT
IN HAZARDOUS RADIATION EXPOSURE.
· IF THIS PRODUCT DEVELOPS TROUBLE, CON-
TACT YOUR NEAREST QUALIFIED SERVICE
PERSONNEL, AND DO NOT USE THE PROD-
UCT IN ITS DAMAGED STATE.
Optical pickup: Type KSM-900AAA
Manufacturer: SONY CORPORATION
Laser output: <1 mW play on the objec-
Important Safety Instructions
---

First steps with your CD-VT1
First steps with your CD-VT1..... 5
Making connections .................. 7
Using the menus........................ 9
Using the CD player................. 10
Pitch and tempo changes ........ 12
Using effects............................ 13
Facts & figures (specifications) 15
hen we refer to a key or connector
or control on the we write it
hen we refer to an item shown on the
display we write it like this
MENU
batteries not supplied e recom
mend the use of rechargeable i
batteries alkaline batteries may also
lways use batteries of the same
lways replace all batteries to
f you are not going to use the
lace the batteries following the +
and ­ markings inside the battery
aximize battery life by using
the unit in the following tempera
may exhibit reduced performance
in an environment under °
are not used for some time after
charging they may also exhibit
e performance of alkaline bat
teries also depends on temperature
and time since manufacture low
temperatures and longer periods
mean shorter battery life regard
less of the battery indicator as
shown on the display ear this
in mind when operating the unit
and use freshly recharged nickel
hydride batteries new alkaline
batteries or use an adapter if
battery life seems inadequate
lways dispose of used batteries
as recommended by your local
---