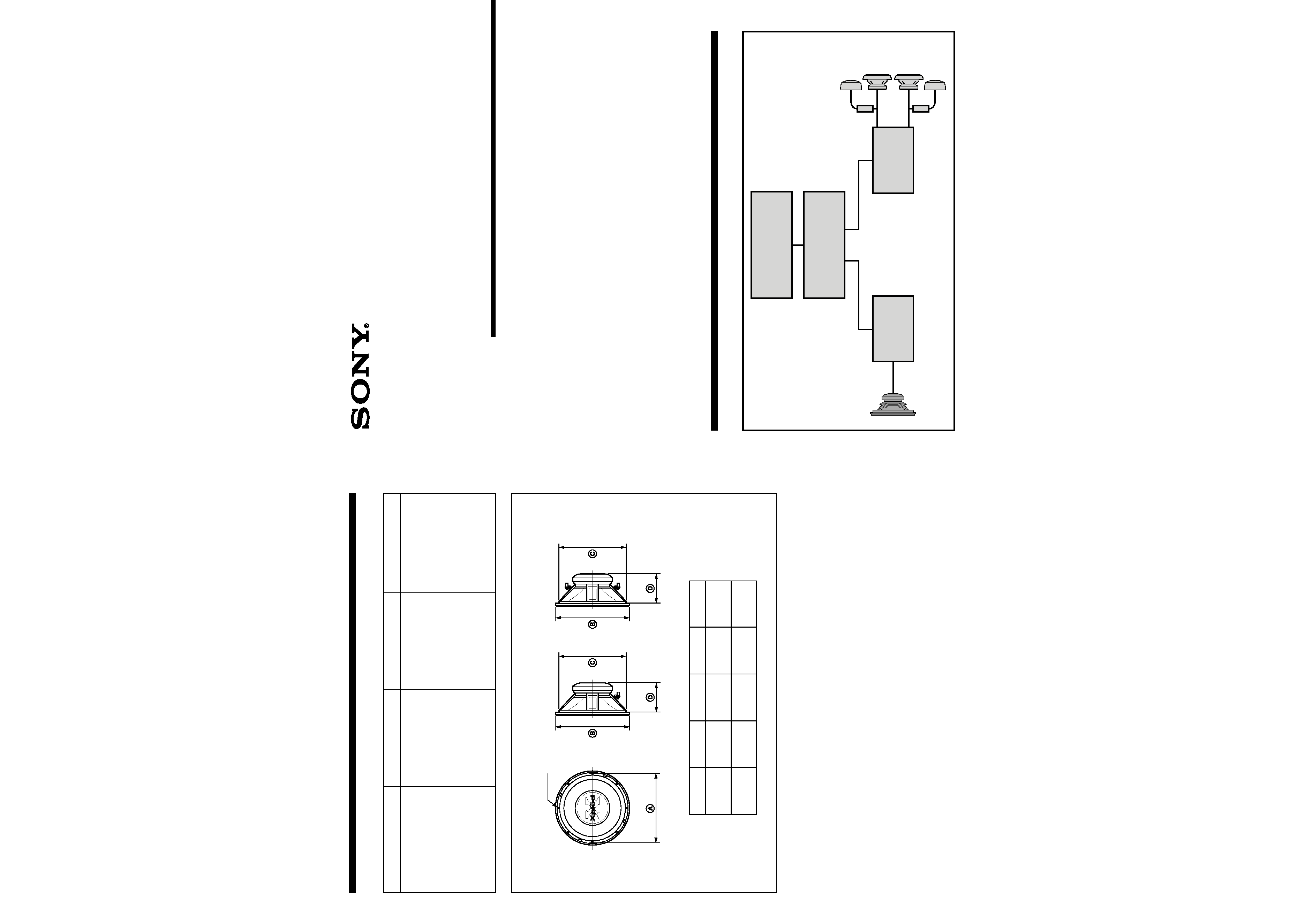 © 1999
Printed in TAIWAN, R.O.C.
---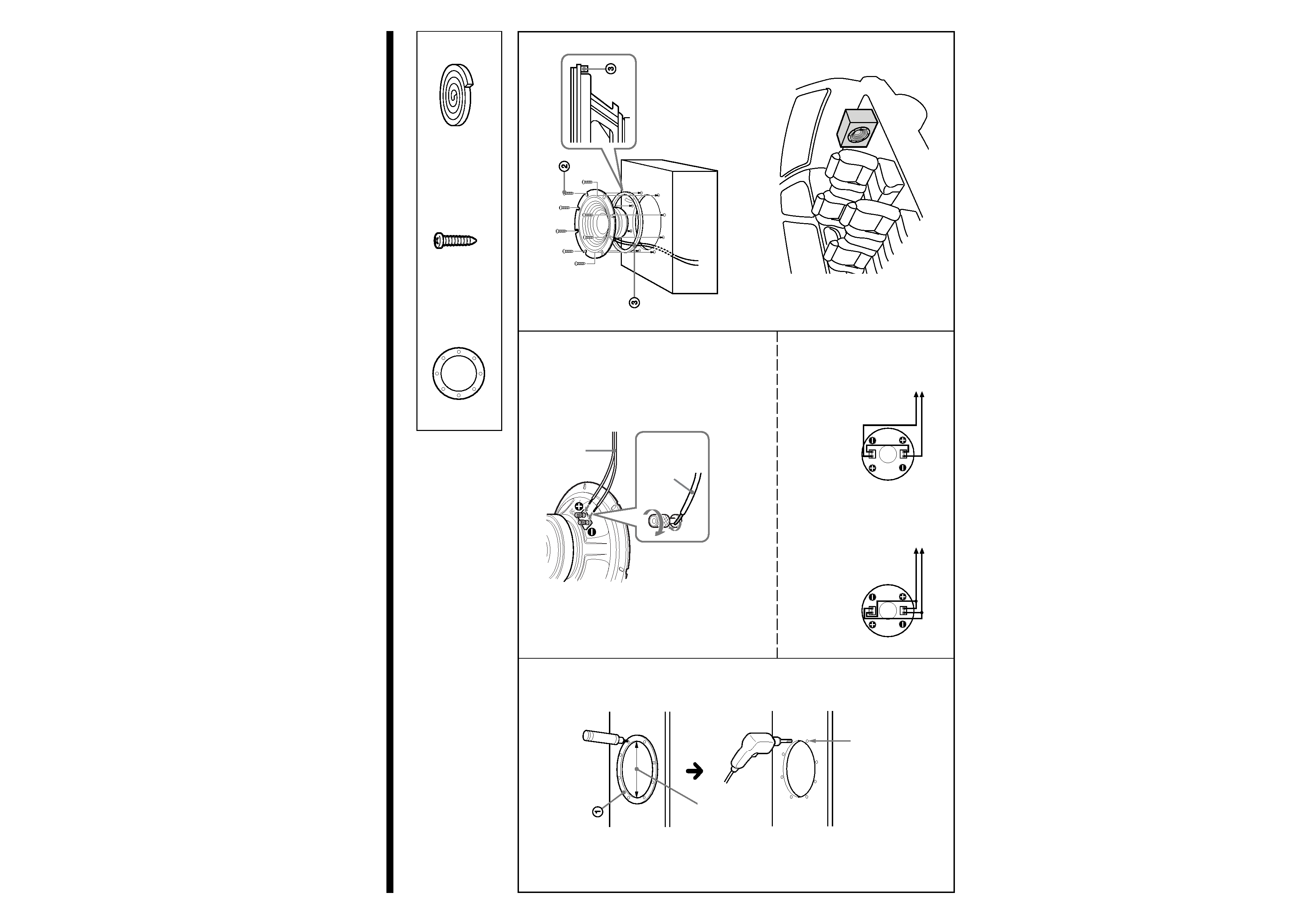 Speaker cord (not supplied)
When connecting the speaker cords, be sure to match the polarities of the
speaker cords and the terminals on the speakers correctly; referr to the
} marks engraved on the speaker terminal tab.
When using the XS-L1260G speaker system, you can connect the speaker
cords by using either of the two connection methods, a parallel or serial
connection as illustrated below.
(Speaker impedance: 1 ohm)
(Speaker impedance: 4 ohms)
·Be careful not to overload the speaker system beyond its power handling capacity.
·Keep recorded tapes, watches, and credit cards with magnetic coding, etc. away from the speaker
system to prevent damage caused by the magnets in the speakers.
·When installing the unit, be careful not to damage the diaphragm by hand or tools.
·The subwoofer is heavy, so attach it firmly to a solid, thick, base plate or metal board.
·When using a parallel connection (speaker impedance: 1 ohm) for the XS-L1260G speaker system,
the connected power amplifier shuld support an output of 1 ohm impedance.
---