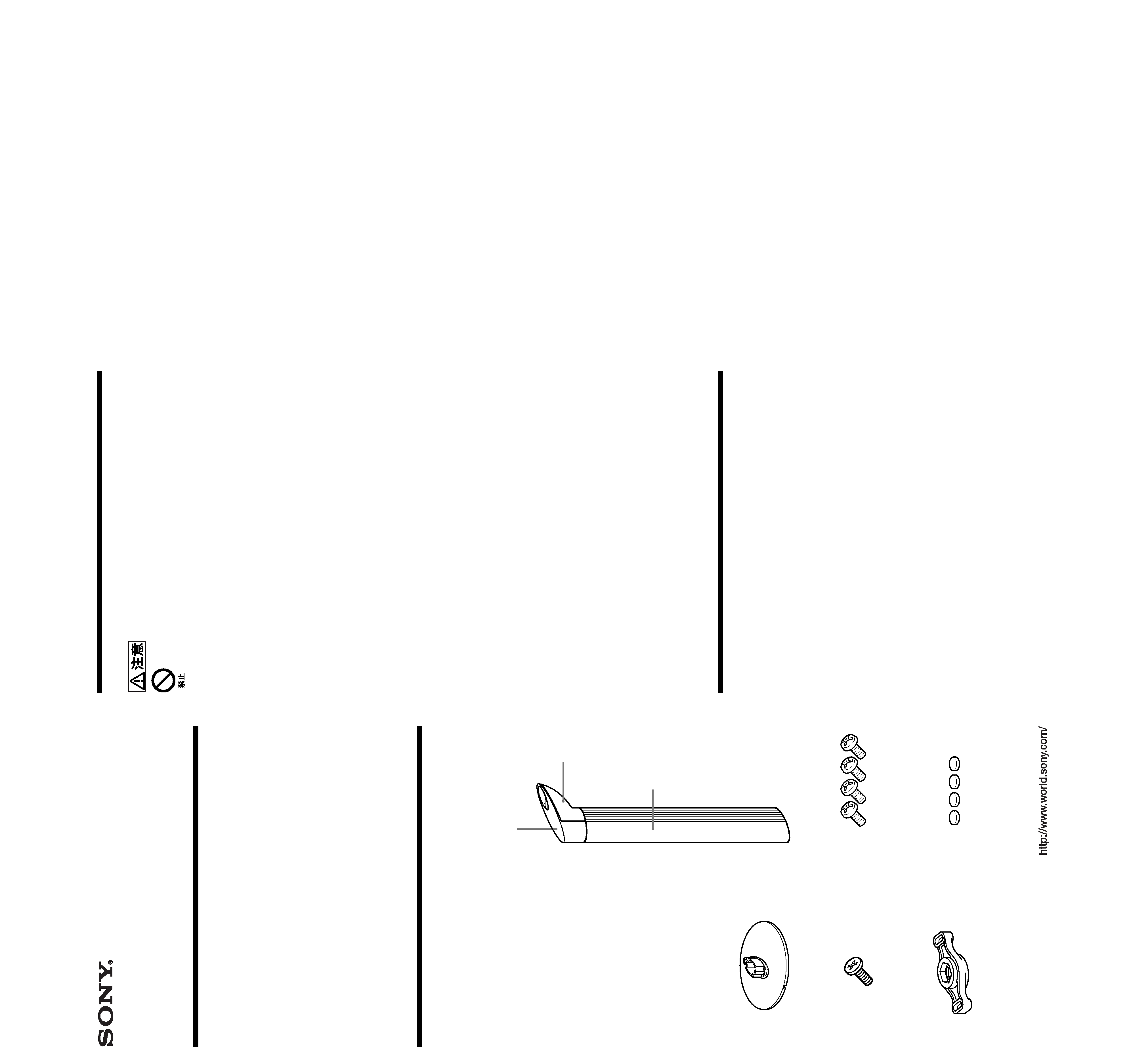 2001
Printed in Taiwan, R.O.C.
· Recommended for use with the Sony
· Be sure to place the speaker stand in a
· Utilisation recommandée avec le
système de petits haut-parleurs Sony.
· Installez bien le support d'enceinte à
un emplacement horizontal et plat.
· Recomendado para su uso con el
sistema de altavoces pequeños Sony.
· Instale el soporte de altavoz en un
lugar horizontal y plano.
· Recomendado para utilização com o
sistema de altifalantes de pequenas
· Certifique-se de colocar o suporte de
altifalante num local plano e nivelado.
· Empfohlen zur Verwendung mit einem
Kompaktlautsprechersystem von Sony.
· Diesen Ständer ausschließlich auf einer
flachen, waagerechten Fläche
(11
1
/
8
29
7
/
8
in.) (dia./h)
Mass Approx. 7 kg (15 lb 7 oz)
Design and specifications are subject
to change without notice.
Poids Env. 7 kg (15 li. 7 on.)
La conception et les spécifications
sont modifiables sans préavis.
· Aanbevolen voor kleine Sony
· Zet de luidsprekerstandaard vooral op
een stevige, vlakke horizontale
· Da utilizzare con il sistema diffusori
Sony di dimensioni ridotte.
· Collocare il sostegno del diffusore in
un posto piatto, non inclinato.
· Rekommenderas för Sonys små
· Var noga med att ställa
högtalarstativen på en plan och
· Anbefalet til brug med det lille Sony-
· Sørg for at anbringe højttalerstanden
på et fladt, vandret sted.
· Suositellaan käytettäväksi vain Sonyn
pienten kaiuttimien kanssa.
· Aseta kaiutinteline tasaiselle ja
Diseño y especificaciones subjetos a
Design e especificações sujeitos a
alterações sem aviso prévio.
Änderungen, die dem technischen
Fortschritt dienen, bleiben
Wijzigingen in ontwerp en
technische gegevens voorbehouden,
Disegno e caratteristiche tecniche
soggetti a modifiche senza
Rätt till ändringar förbehålles.
Vi forbeholder os ret til at ændre
design og specifikationer uden
Pidätämme oikeuden muuttaa
ulkoasua ja teknisiä ominaisuuksia
ilman erillistä ilmoitusta.
---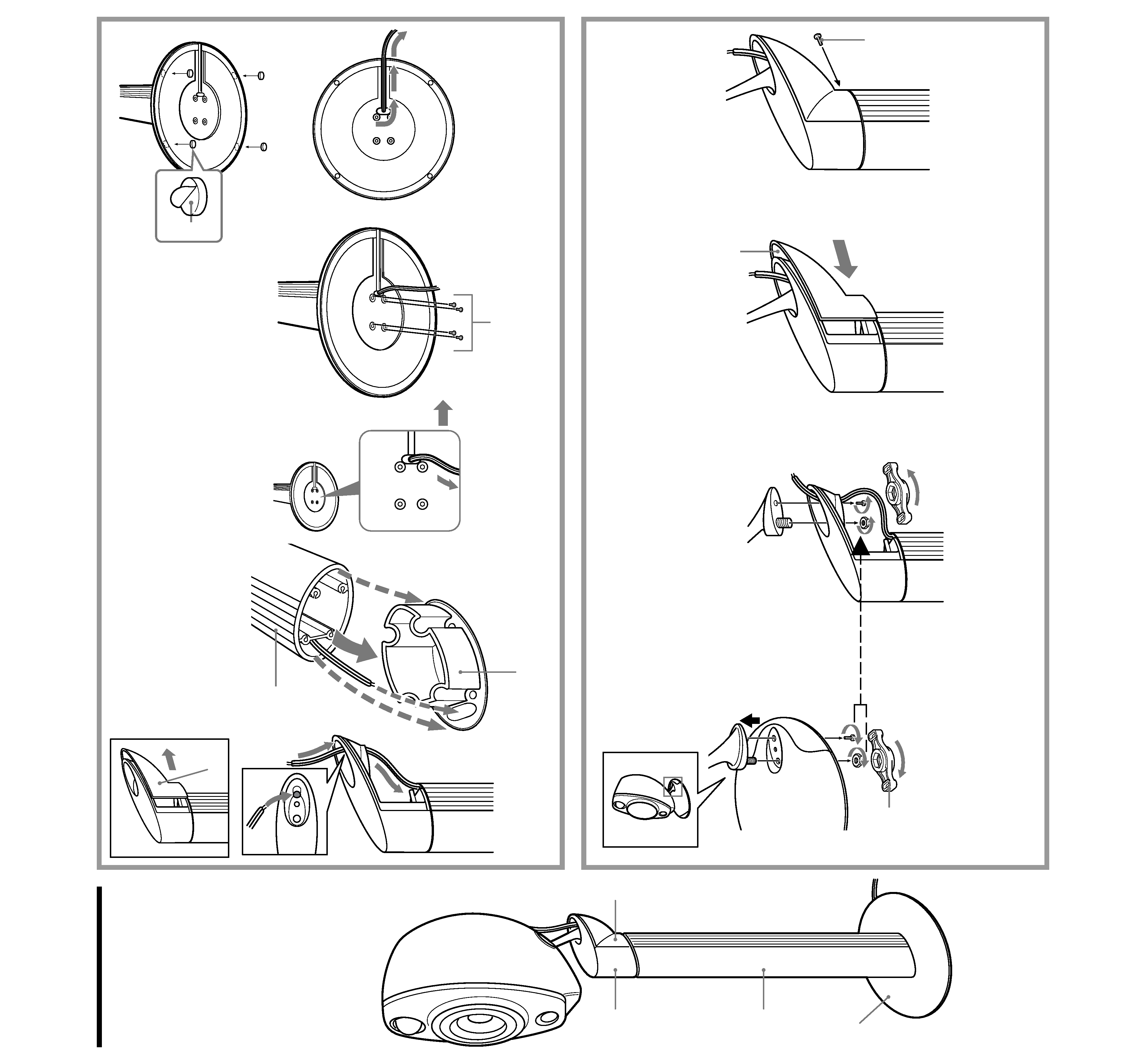 ---