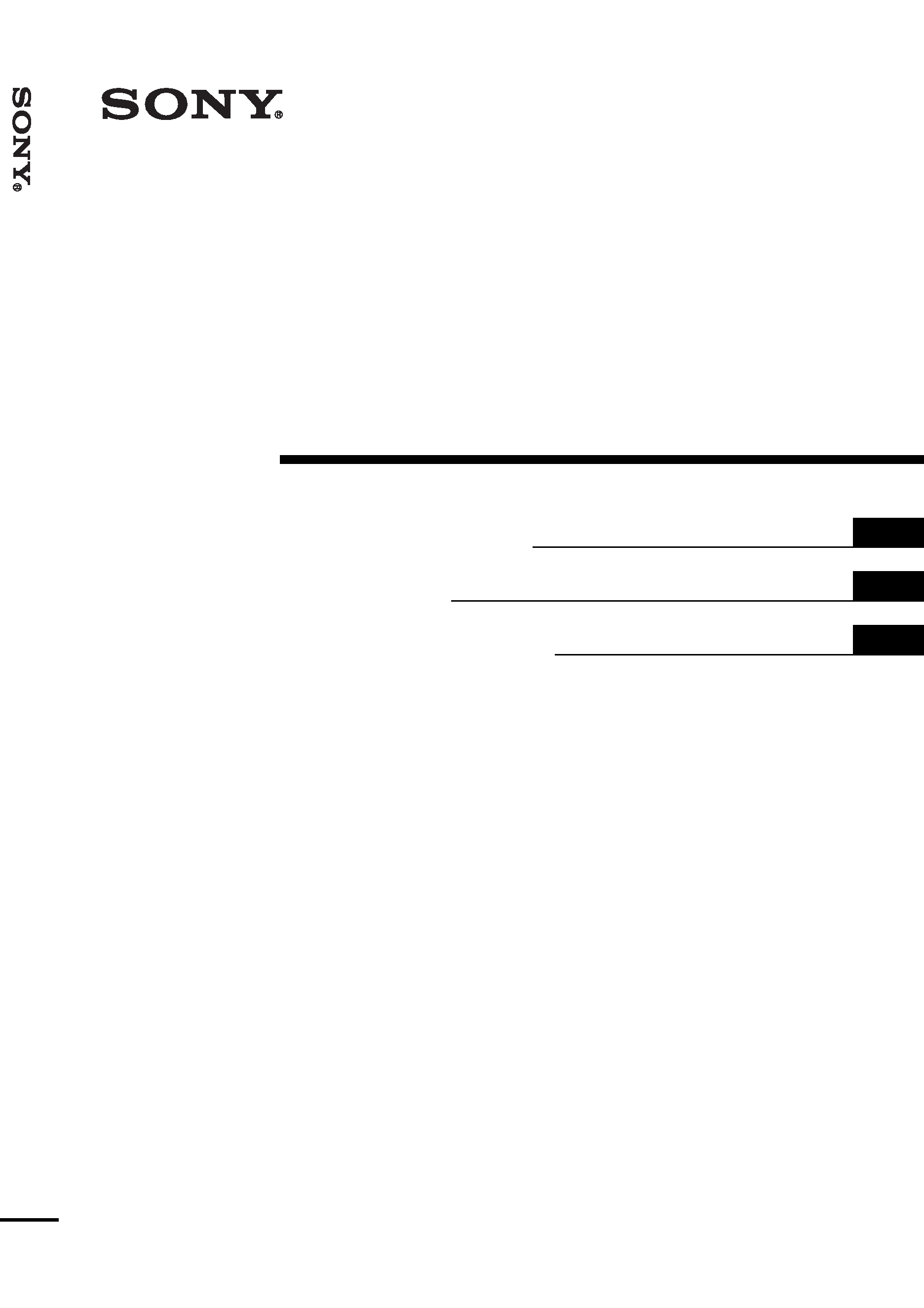 ---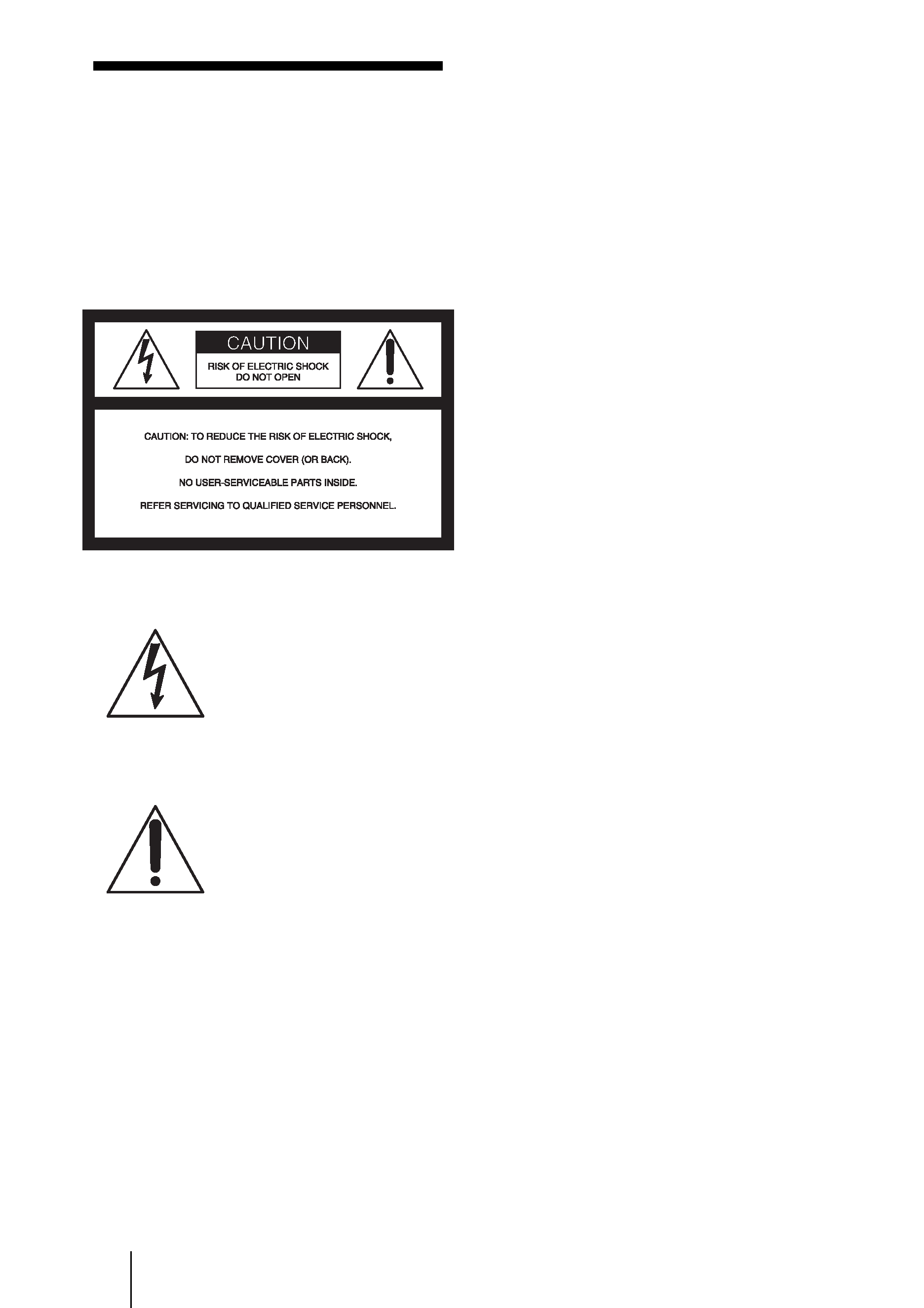 To prevent fire or shock hazard, do
not expose the unit to rain or
To avoid electrical shock, do not
open the cabinet. Refer servicing to
qualified personnel only.
This symbol is intended to
alert the user to the presence
of uninsulated "dangerous
product's enclosure that may
be of sufficient magnitude to
constitute a risk of electric
This symbol is intended to
alert the user to the presence
of important operating and
instructions in the literature
---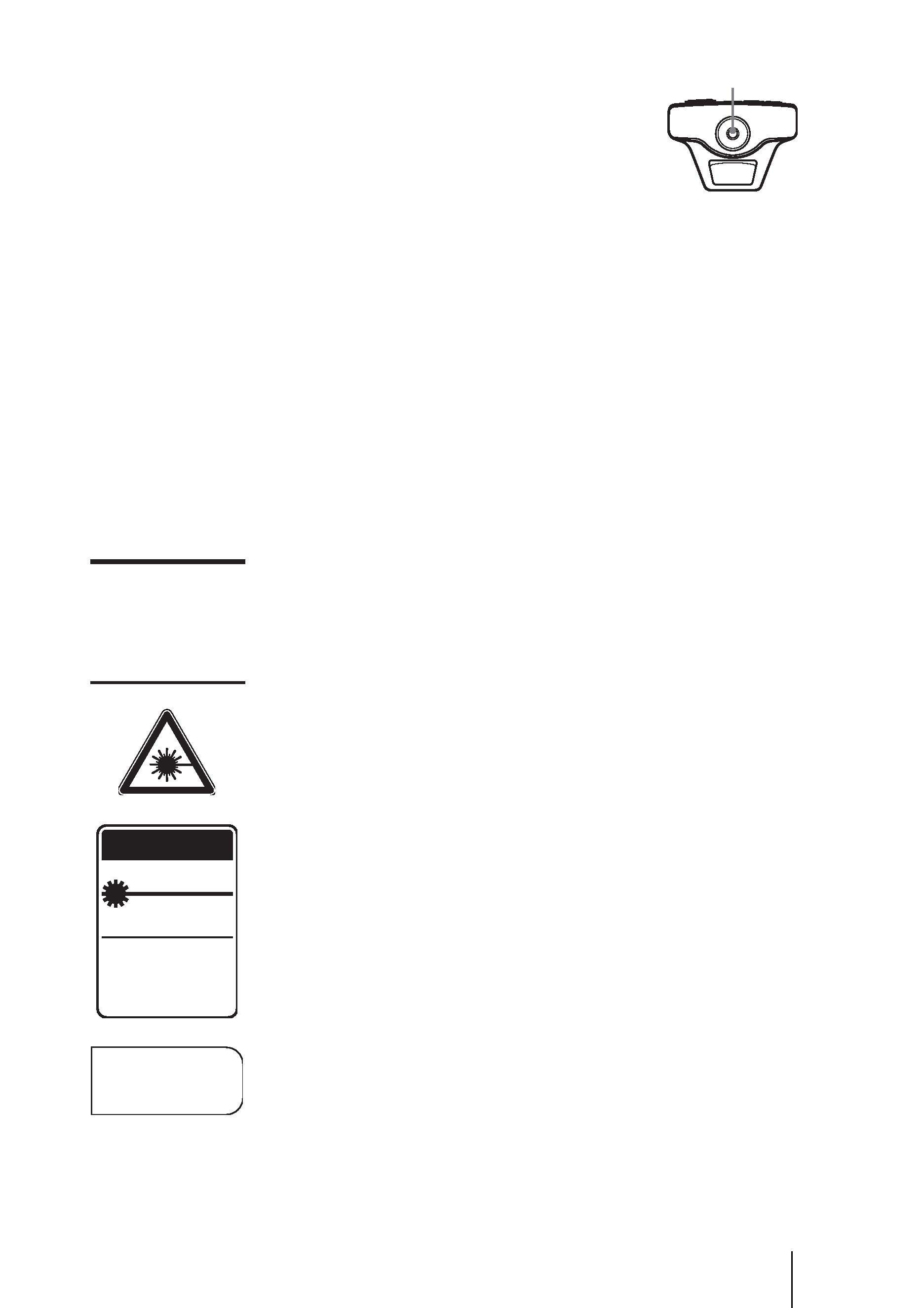 For the customers in the USA
This equipment has been tested and found to
comply with the limits for a Class A digital
device, pursuant to Part 15 of the FCC
Rules. These limits are designed to provide
reasonable protection against harmful
interference when the equipment is operated
in a commercial environment. This
equipment generates, uses, and can radiate
radio frequency energy and, if not installed
and used in accordance with the instruction
manual, may cause harmful interference to
radio communications. Operation of this
equipment in a residential area is likely to
cause harmful interference in which case the
user will be required to correct the
interference at his own expense.
You are cautioned that any changes or
modifications not expressly approved in this
manual could void your authority to operate
Use of controls or adjustments or
performance of procedures other than those
specified herein may result in hazardous
· Do not aim the laser at people or not look
into the laser transmitter.
· When the Remote Commander causes
malfunction, consult with qualified Sony
personnel. We change the Remote
Commander as new one according to the
For the customers in Canada
This Class A digital apparatus complies with
For the customers in the United
NE PAS REGARDER DANS LE FAISCEAU
APPAREIL A LASER DE CLASSE 2
NICHT IN DEN STRAHL BLICKEN
COMPLIES WITH DHHS 21 CFR
Laser light shines out of this window.
---

The wires in this mains lead are coloured in
accordance with the following code:
As the colours of the wires in the mains lead
of this apparatus may not correspond with
the coloured markings identifying the
terminals in your plug proceed as follows:
The wire which is coloured green-and-
yellow must be connected to the terminal in
the plug which is marked by the letter E or
by the safety earth symbol I or coloured
green or green-and-yellow.
The wire which is coloured blue must be
connected to the terminal which is marked
with the letter N or coloured black. The wire
which is coloured brown must be connected
to the terminal which is marked with the
letter L or coloured red.
Voor de klanten in Nederland
Gooi de batterij niet weg
maar lever deze in als klein
The socket-outlet should be installed near
the equipment and be easily accessible.
---

Precautions ......................................... 6
Notes on Installation .......................... 7
Unsuitable Installation .................. 7
Usage in High Altitude ................. 7
Unsuitable Conditions .................. 8
Features .............................................. 8
Location and Function of Controls . 10
Front/Left Side ........................... 10
Rear/Right Side/Bottom ............. 10
Control Panel .............................. 12
Connector Panel ......................... 13
Remote Commander ................... 14
Setting Up and Projecting
Installing the Projector ..................... 17
Connecting the Projector .................. 18
Connecting with a Computer ...... 18
Connecting with a VCR or 15k
Equipment ....................... 20
Selecting the Menu Language .......... 22
Projecting ......................................... 24
Presentation ..................... 28
Using the MENU ............................. 30
The PICTURE SETTING Menu ..... 31
The INPUT SETTING Menu .......... 33
The SET SETTING Menu ............... 35
The MENU SETTING Menu .......... 36
The INSTALL SETTING Menu ..... 36
The INFORMATION Menu ............ 37
Maintenance .................................... 38
Replacing the Lamp ................... 38
Cleaning the Air Filter ............... 39
Troubleshooting ............................... 41
Warning Messages ..................... 43
Caution Messages ...................... 44
Specifications .................................. 45
Index ............................................... 53
---