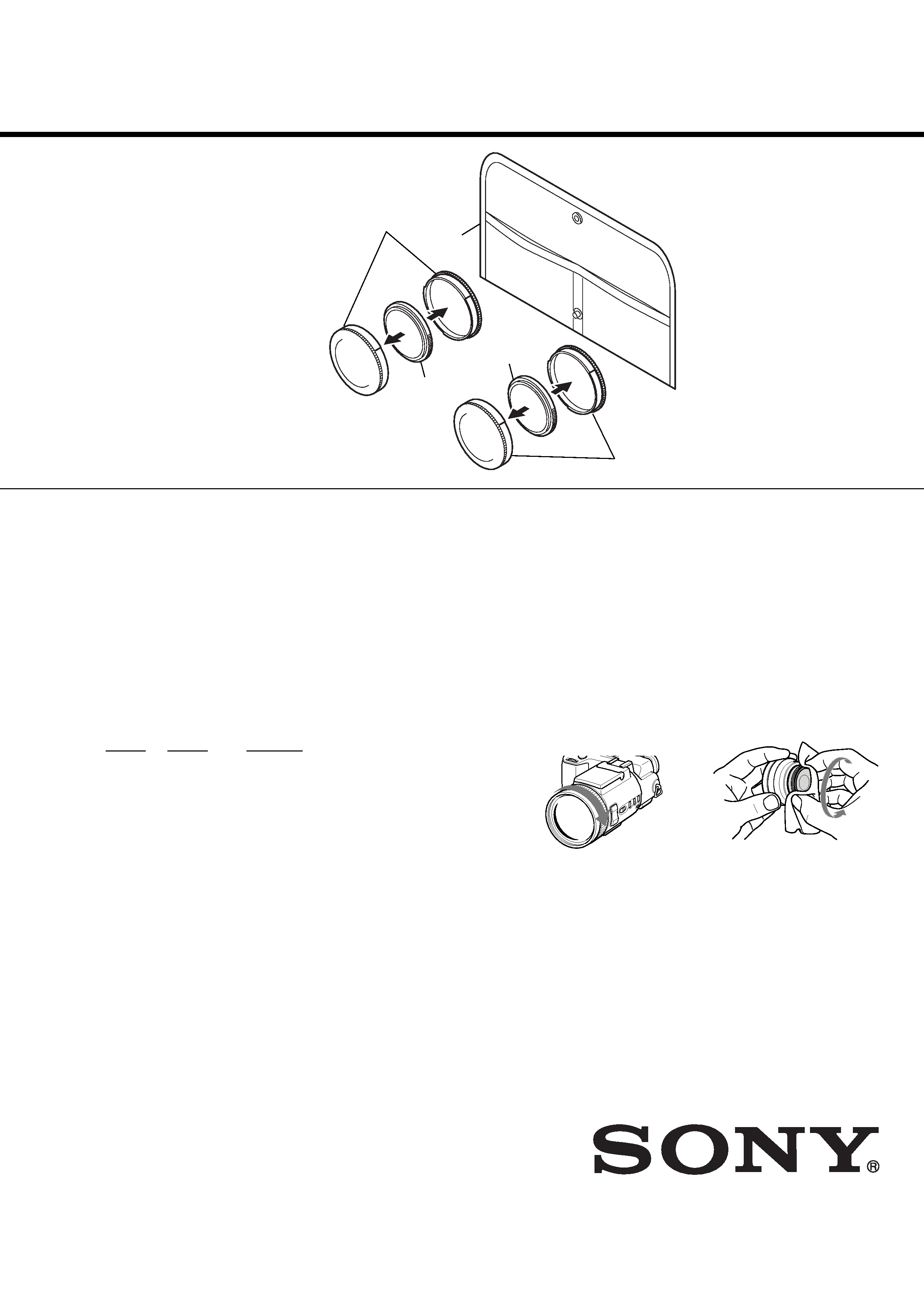 Published by DI Customer Center
Approx. 8.6 mm (11/32 in.) Approx. 8.6 mm (11/32 in.)
Filter Case (2), Soft Case (1)
Design and specifications are subject to change without notice.
3-061-404-01 CASE, FILTER
3-072-388-02 PROTECTOR, MC
· This ND (Neutral Density) filter enhances the contrast of the image by
restricting the amount of the light through the lens when shooting in the
· The MC (Multi Coated) protector protects the camera lens from dirt or
dust.You can usually shoot with the MC protector attached to your camera.
Attaching the ND filter / MC protector
· Attach and firmly tighten the ND filter or MC protector onto the screw
threads of the camera lens.
*The camera does not have to be the illustrated one.
This filter kit is designed for a digital still camera with a 58mm diameter lens.
To remove the ND filter / MC protector attached to the conversion lens, put a
soft cloth over the filter / protector to avoid injury and screw it off carefully.
---

---