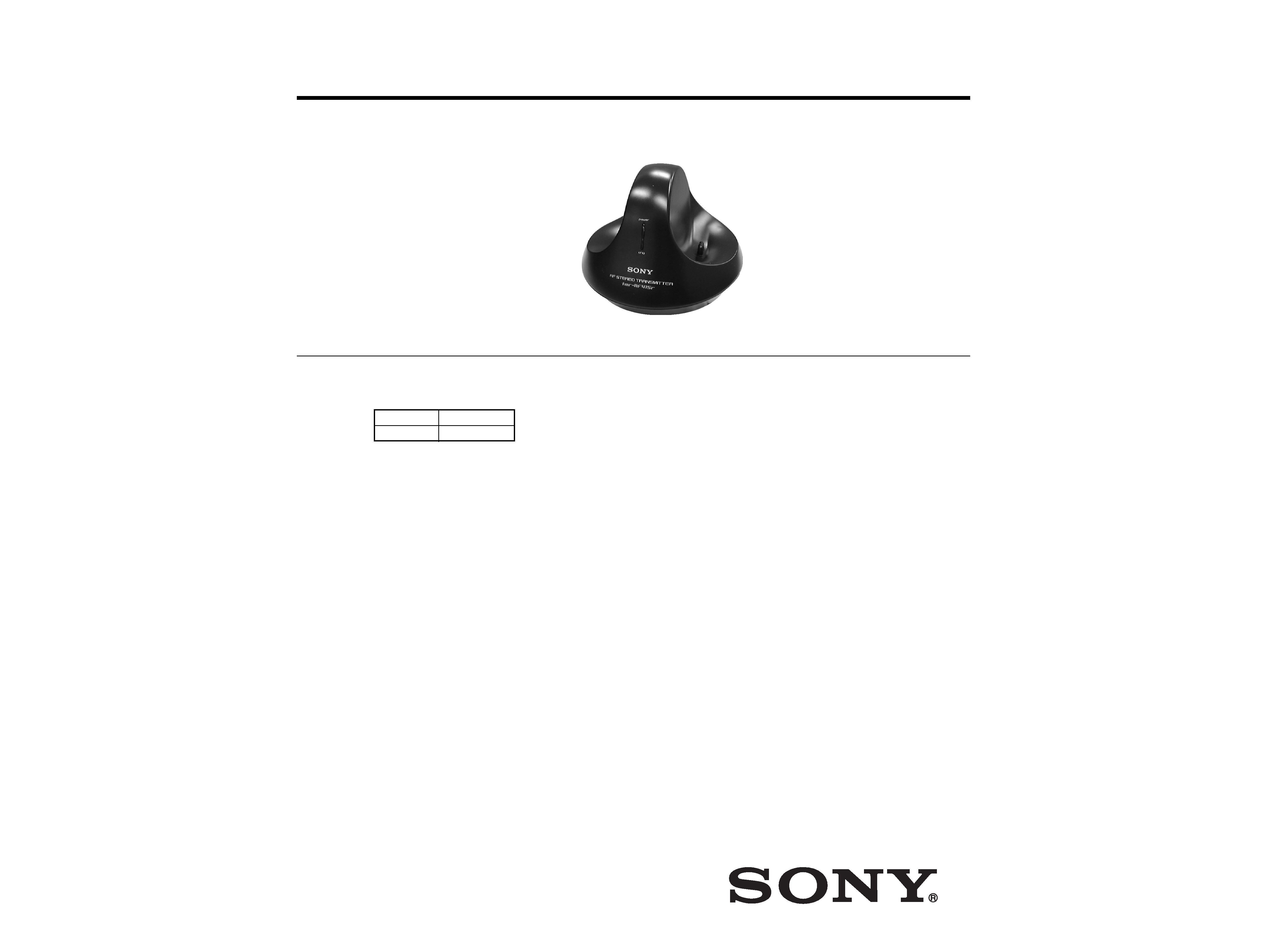 Audio Entertainment Group
General Engineering Dept.
TMR-RF415R is the component model block one in the MDR-RF415RK.
COMPONENT MODEL NAME FOR MDR-RF415RK
DC 9 V: supplied AC power adaptor
phono jacks/stereo mini jack
Design and specifications are subject to change without notice.
---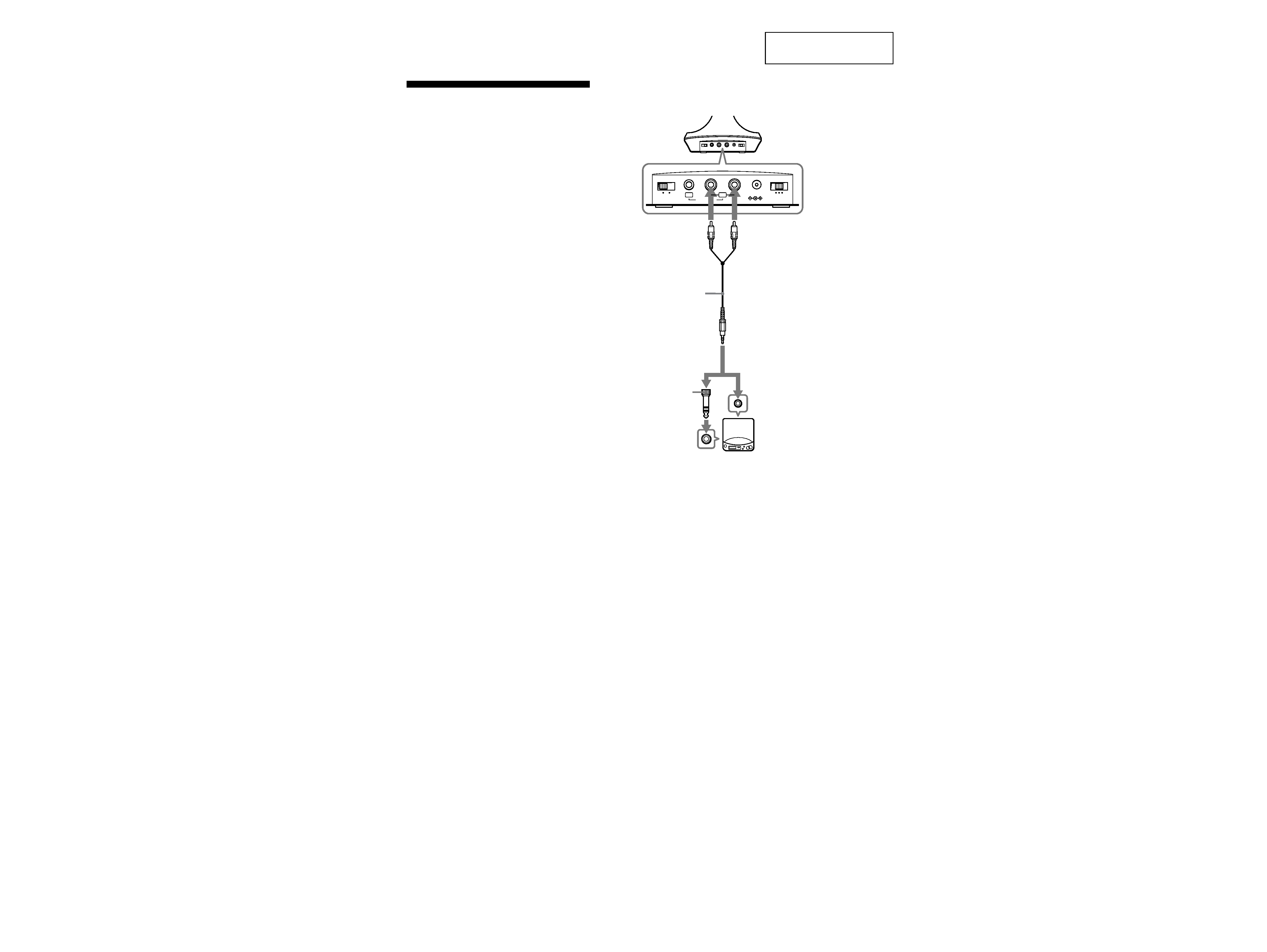 This section is extracted
1
Connect the transmitter to audio/video
equipment. Select one of the hookups
below depending on the jack type:
To connect to a headphones jack
Notes on chip component replacement
· Never reuse a disconnected chip component.
· Notice that the minus side of a tantalum capacitor may be
---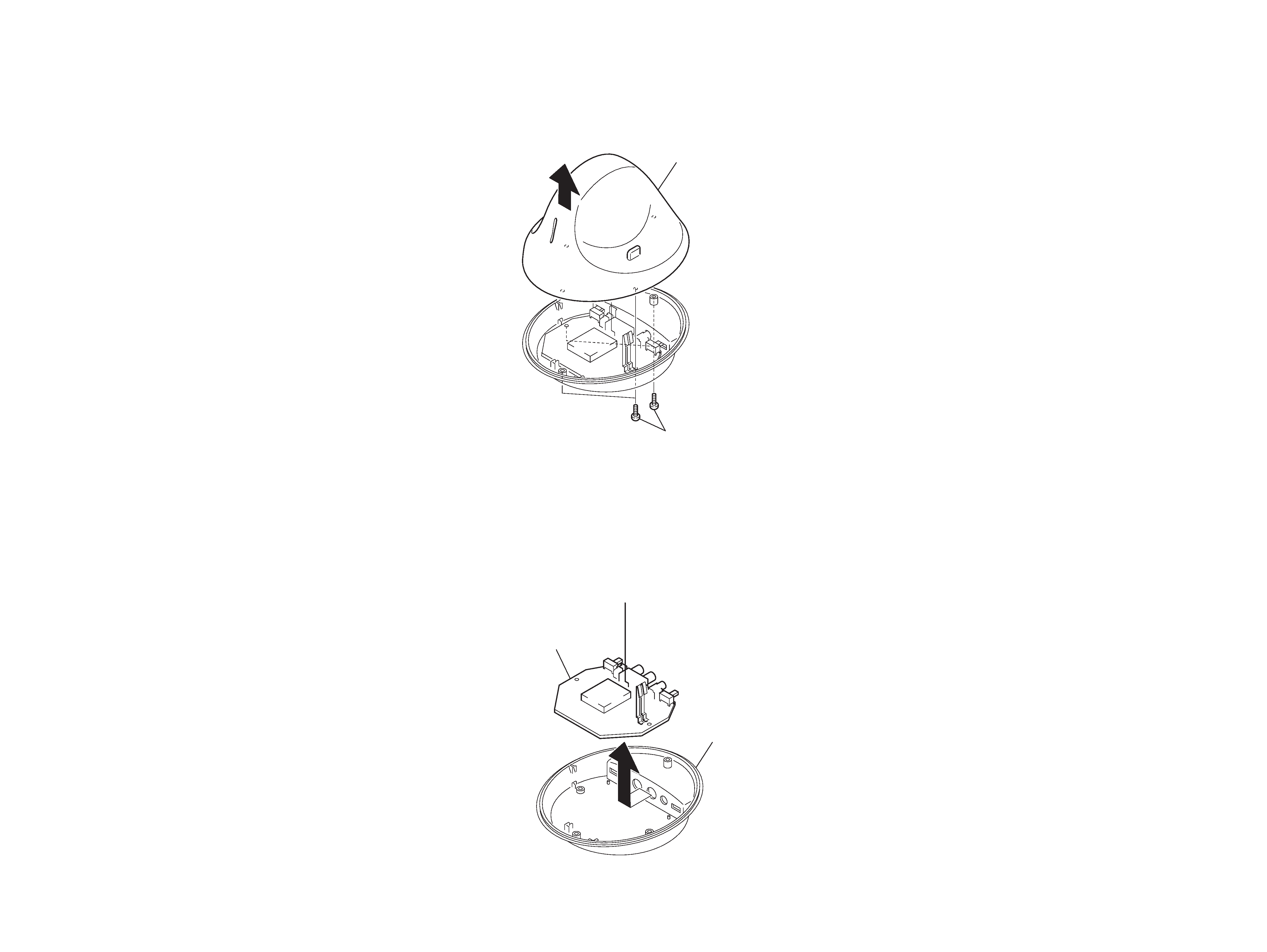 Follow the disassembly procedure in the numerical order given.
---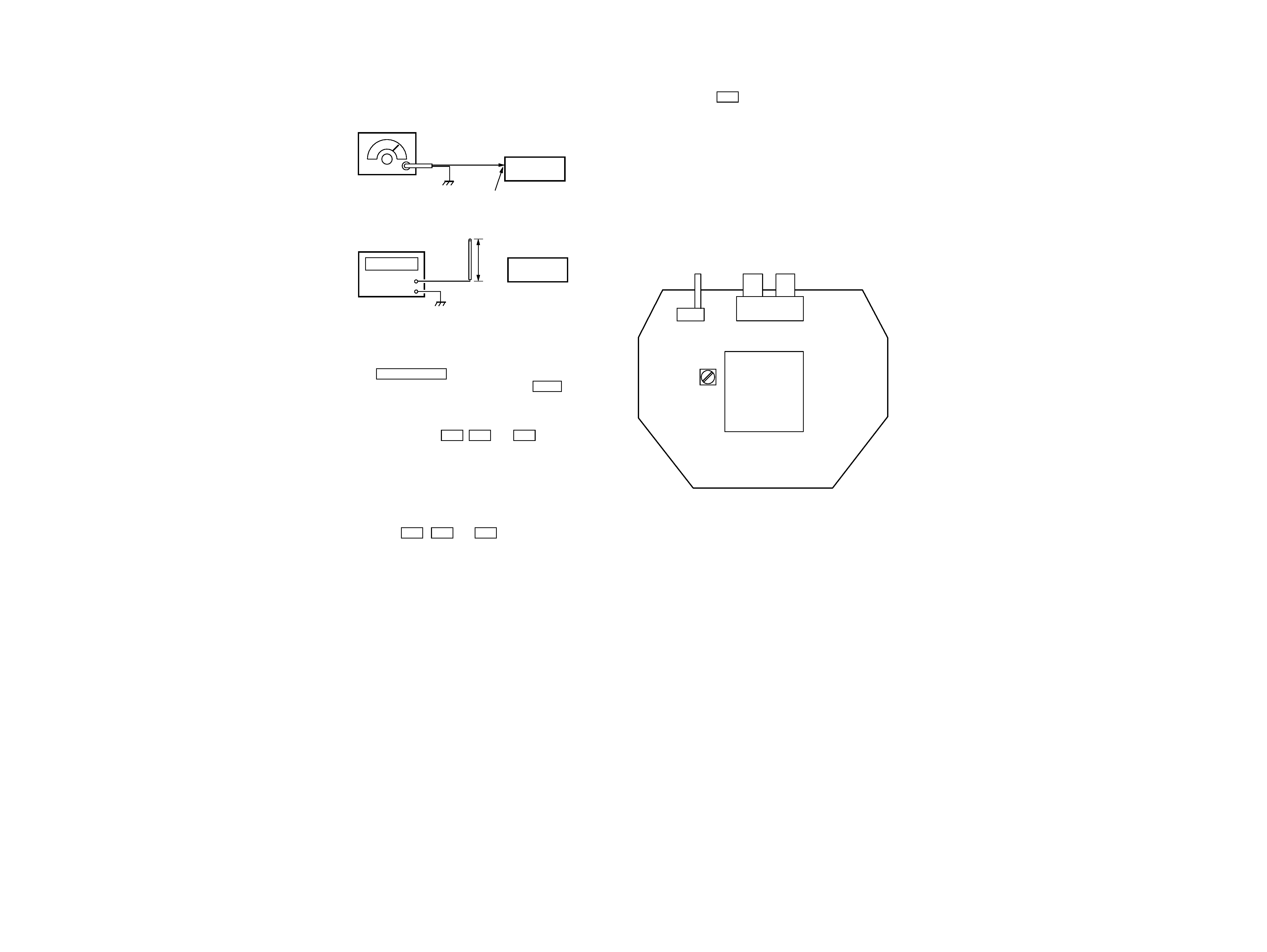 1. Set the NOISE FILTER switch to OFF.
2. Input a signal of 1 kHz 40 mVrms to only the L-CH (J402).
3. Connect a telescopic antenna to the frequency counter input
and extend the antenna to a length of approximately 8 cm.
4. Place TX-BASE board close to the frequency counter, then mea-
sure the frequencies of CH1 , CH2 and CH3 and make sure
the values are as follows:
When the frequency is not satisfied the specified value, exchange
vco unit. When completed with replacement, recheck the
frequecies of CH1 , CH2 and CH3 .
[TK-BASE BOARD] (Component side)
Pilot signal Modulation Check and Adjustment
1. Set the channel to CH2 .
2. No signal input (The operating time in this case is limited to 4
3. Measure the movable terminal of RV403 using an digital volt-
meter (AC range) and make sure the value is 1.6mVrms
If the measured value is other than the specified value, adjust to
± 0.1mV by turning the RV403 on the TX-BASE
Connection points and Adjustment Location :
---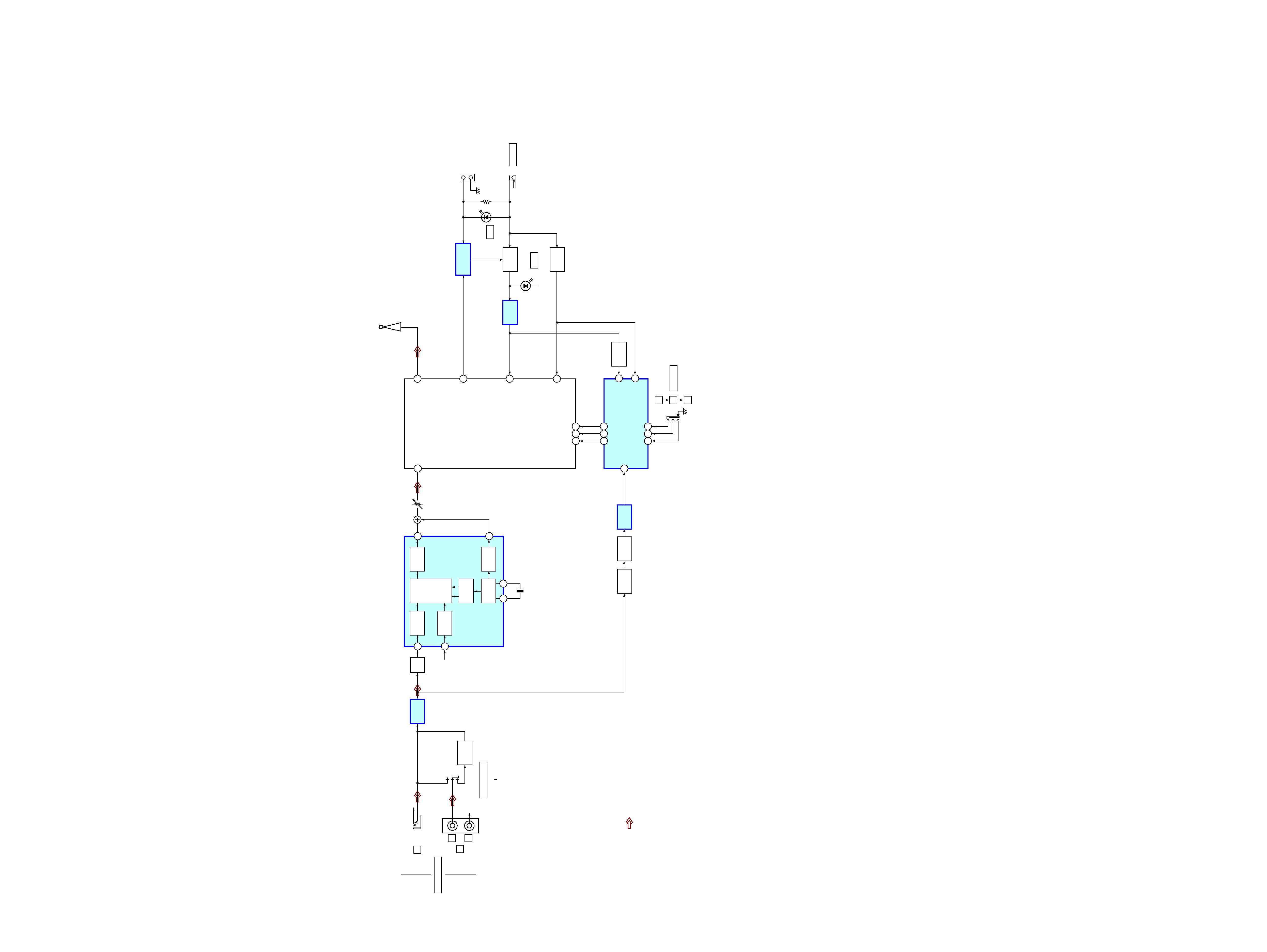 ---