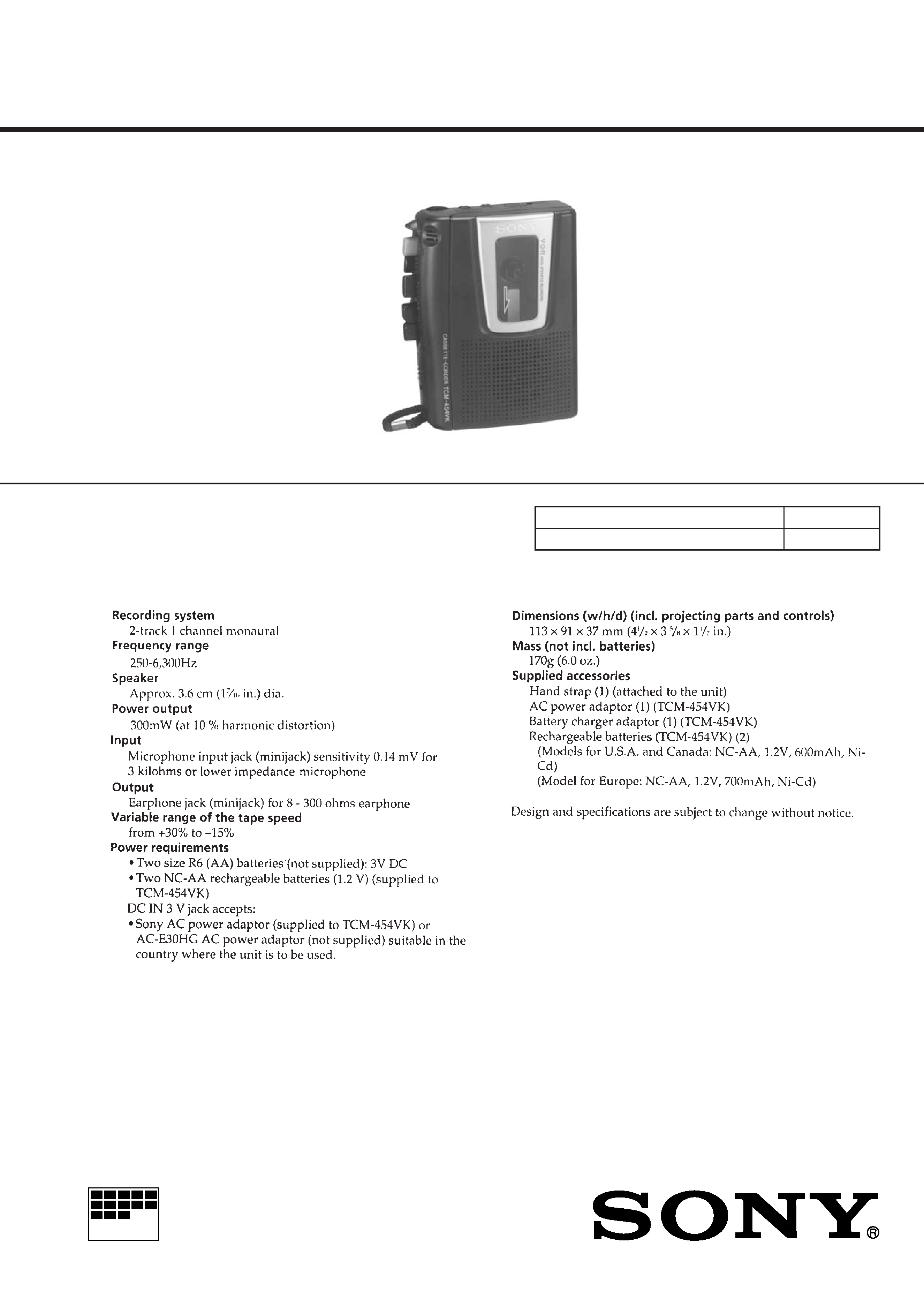 Model Name Using Similar Mechanism
Tape Transport Mechanism Type
---

SERVICING NOTES
............................................... 2
Preparing a Power Source ............................................... 3
Recording ........................................................................ 3
Playing a Tape ................................................................. 3
Maintenance .................................................................... 3
DISASSEMBLY
......................................................... 4
MECHANICAL ADJUSTMENTS
....................... 7
ELECTRICAL ADJUSTMENTS
......................... 8
6-1. Block Diagram ................................................................ 9
6-2. Printed Wiring Board ...................................................... 11
6-3. Schematic Diagram ......................................................... 13
EXPLODED VIEWS
................................................ 16
ELECTRICAL PARTS LIST
............................... 19
In this set, the S102 (power) detects REC/PLAYBACK on.
It is mounted on the MAIN board, and therefore the REC/PLAY-
BACK on cannot be detected with the MAIN board removed.
When making an operation check and voltage check of mechani-
cal deck with the MAIN board removed, fix the S102 at turn on.
[MAIN BOARD] (Conductor Side)
ATTENTION AU COMPOSANT AYANT RAPPORT
LES COMPOSANTS IDENTIFIÉS PAR UNE MARQUE
SUR LES DIAGRAMMES SCHÉMATIQUES ET LA LISTE
DES PIÈCES SONT CRITIQUES POUR LA SÉCURITÉ
DE FONCTIONNEMENT. NE REMPLACER CES COM-
POSANTS QUE PAR DES PIÈCES SONY DONT LES
NUMÉROS SONT DONNÉS DANS CE MANUEL OU
DANS LES SUPPLÉMENTS PUBLIÉS PAR SONY.
SAFETY-RELATED COMPONENT WARNING!!
COMPONENTS IDENTIFIED BY MARK
! ON THE SCHEMATIC DIAGRAMS
AND IN THE PARTS LIST ARE CRITICAL TO SAFE
OPERATION. REPLACE THESE COMPONENTS WITH
SONY PARTS WHOSE PART NUMBERS APPEAR AS
SHOWN IN THIS MANUAL OR IN SUPPLEMENTS PUB-
Notes on chip component replacement
· Never reuse a disconnected chip component.
· Notice that the minus side of a tantalum capacitor may be dam-
---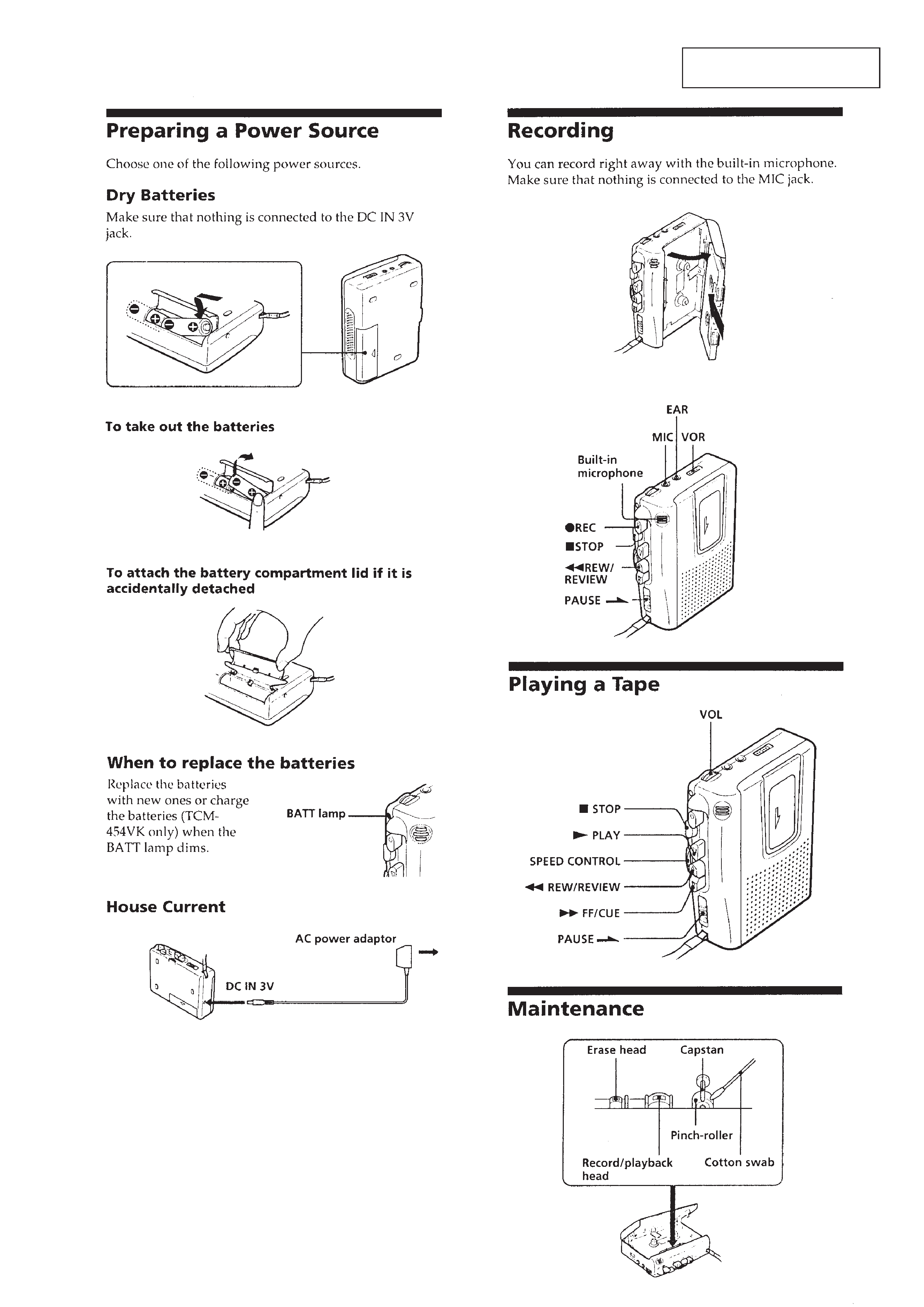 This section is extracted from
---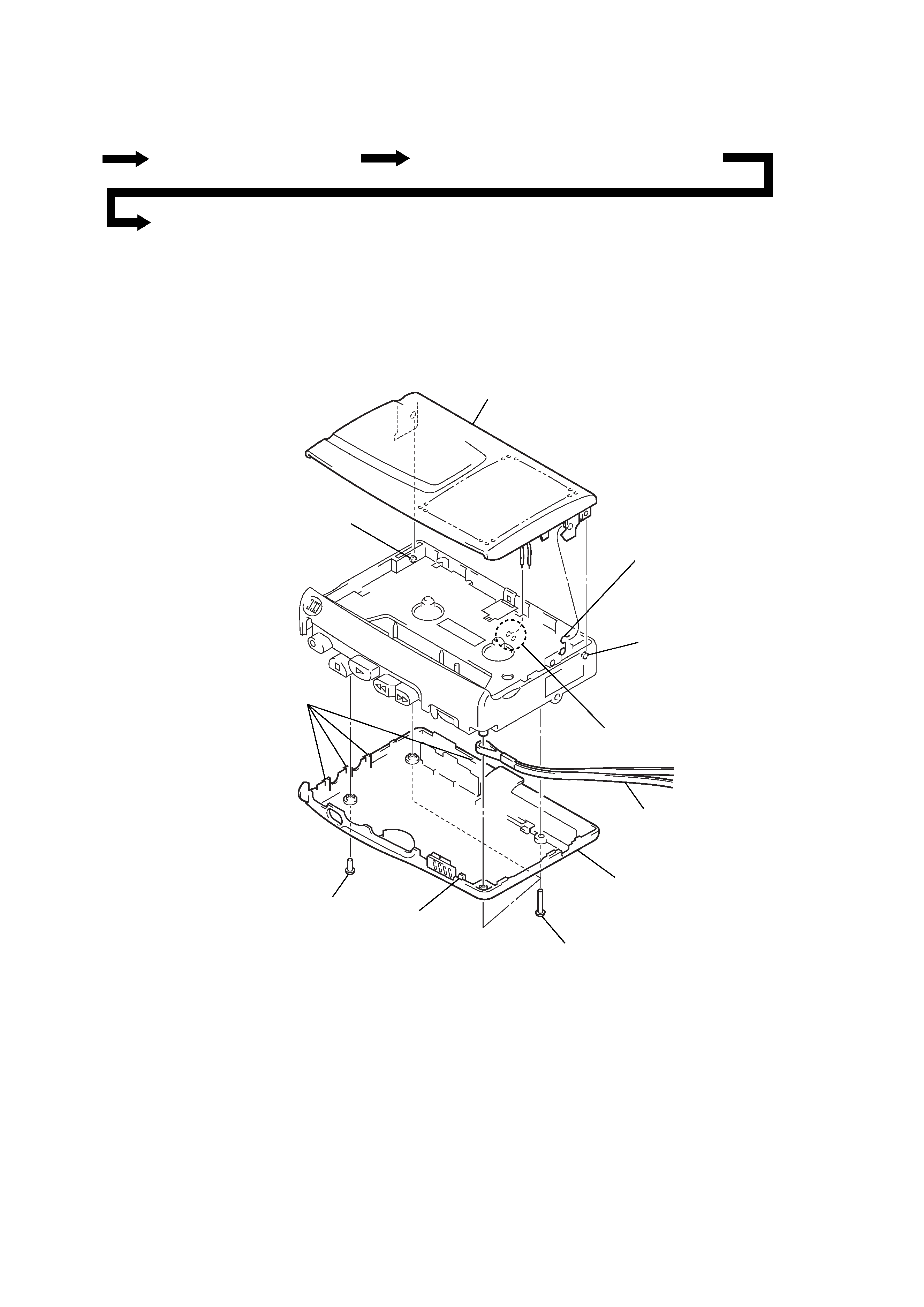 CABINET (REAR), CASSETTE LID
Note: Follow the disassembly procedure in the numerical order given.
· This set can be disassembled in the order shown below.
CABINET (REAR), CASSETTE LID
MAIN BOARD, MECHANISM DECK (MT-453V-118)
---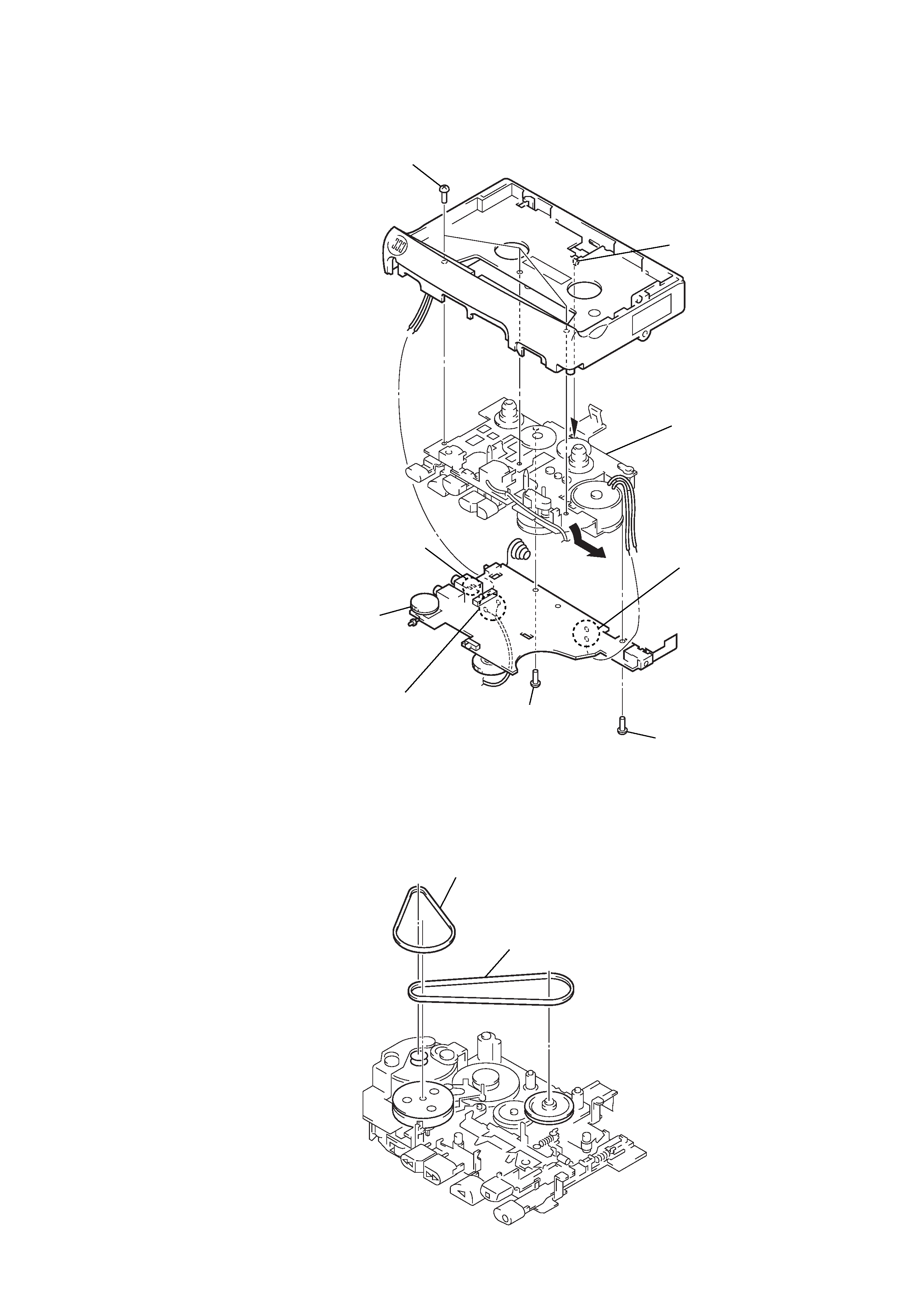 MAIN BOARD, MECHANISM DECK (MT-453V-118)
electret condenser microphone
---