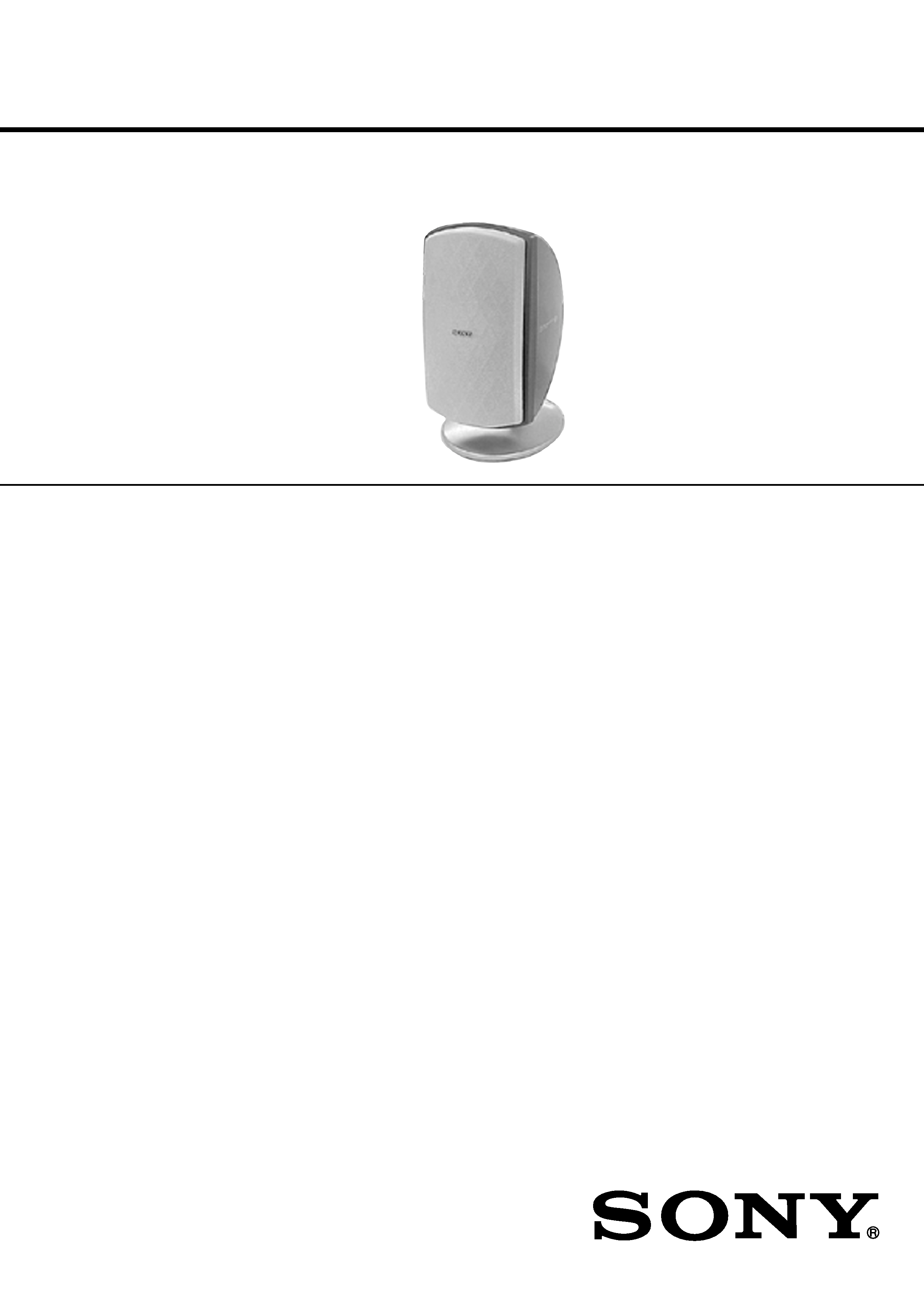 Tweeter: 1.9 cm (3/4 in.),
Allen (Hex) head driver (1)
Screws (for the speaker) (2)
It may be desirable to use WS-FV500 (floor stand; not
supplied), depending on the place you set up the speaker.
Design and specifications are subject to change without
Published by Sony Engineering Corporation
---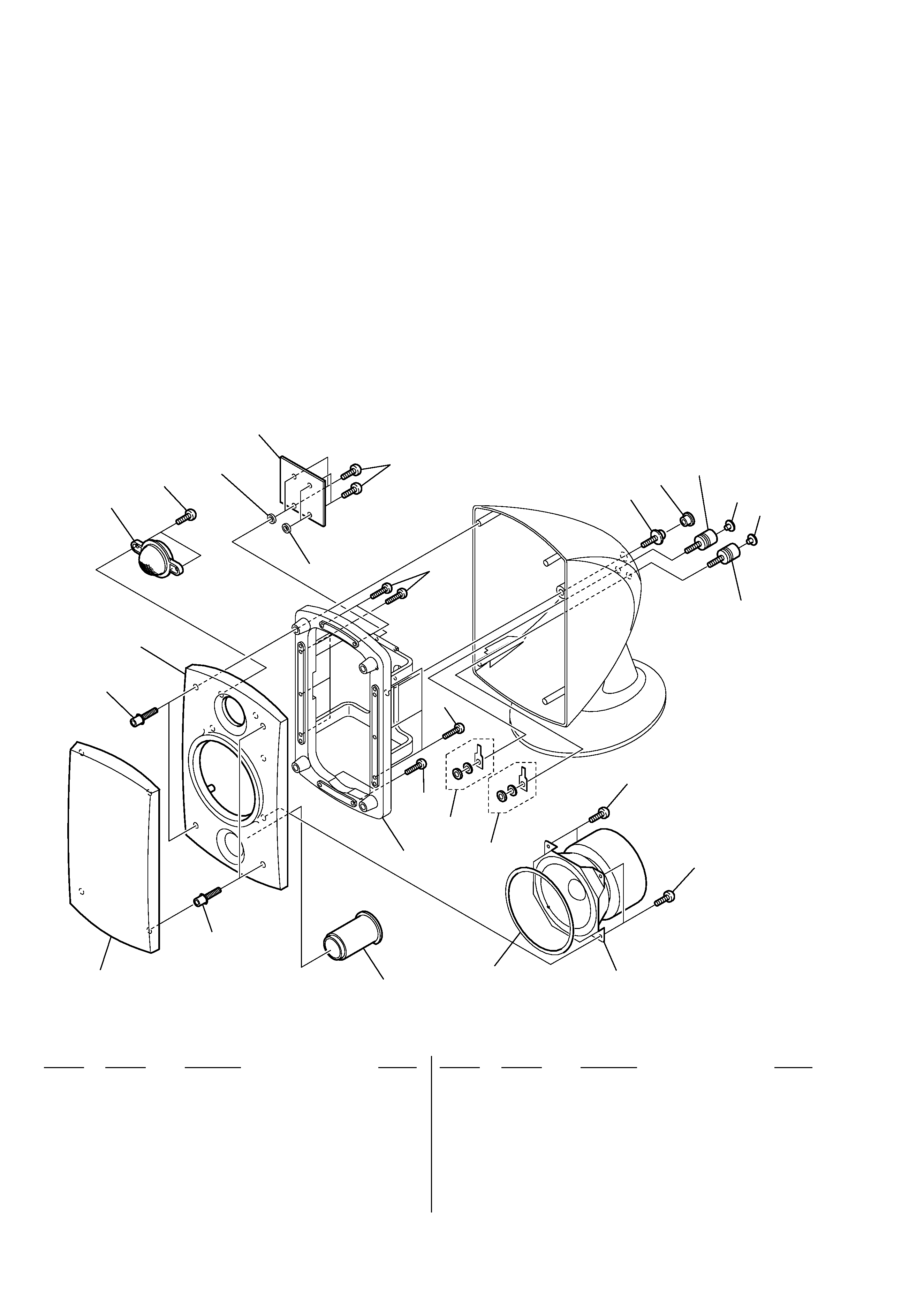 EXPLODED VIEW AND PARTS LIST
· The mechanical parts with no reference
number in the exploded views are not supplied.
· Items marked "*" are not stocked since
they are seldom required for routine service.
Some delay should be anticipated
when ordering these items.
· Color Indication of Appearance Parts
KNOB, BALANCE (WHITE) ... (RED)
Parts Color Cabinet's Color
X-4954-540-1 FRAME ASSY, GRILLE
4-231-872-01 SCREW, ORNAMENTAL
4-238-945-01 PANEL, FRONT (SILVER)
4-238-945-11 PANEL, FRONT (WHITE)
4-238-945-21 PANEL, FRONT (PINK)
7-685-660-79 SCREW +P 4X10 TYPE2 NON-SLIT
7-682-162-01 SCREW +P 4X10
1-694-849-11 TERMINAL (+) (RED)
1-694-849-21 TERMINAL (­) (BLACK)
1-825-044-11 SPEAKER (10cm) (WOOFER)
1-825-045-11 SPEAKER (1.9cm) (TWEETER)
---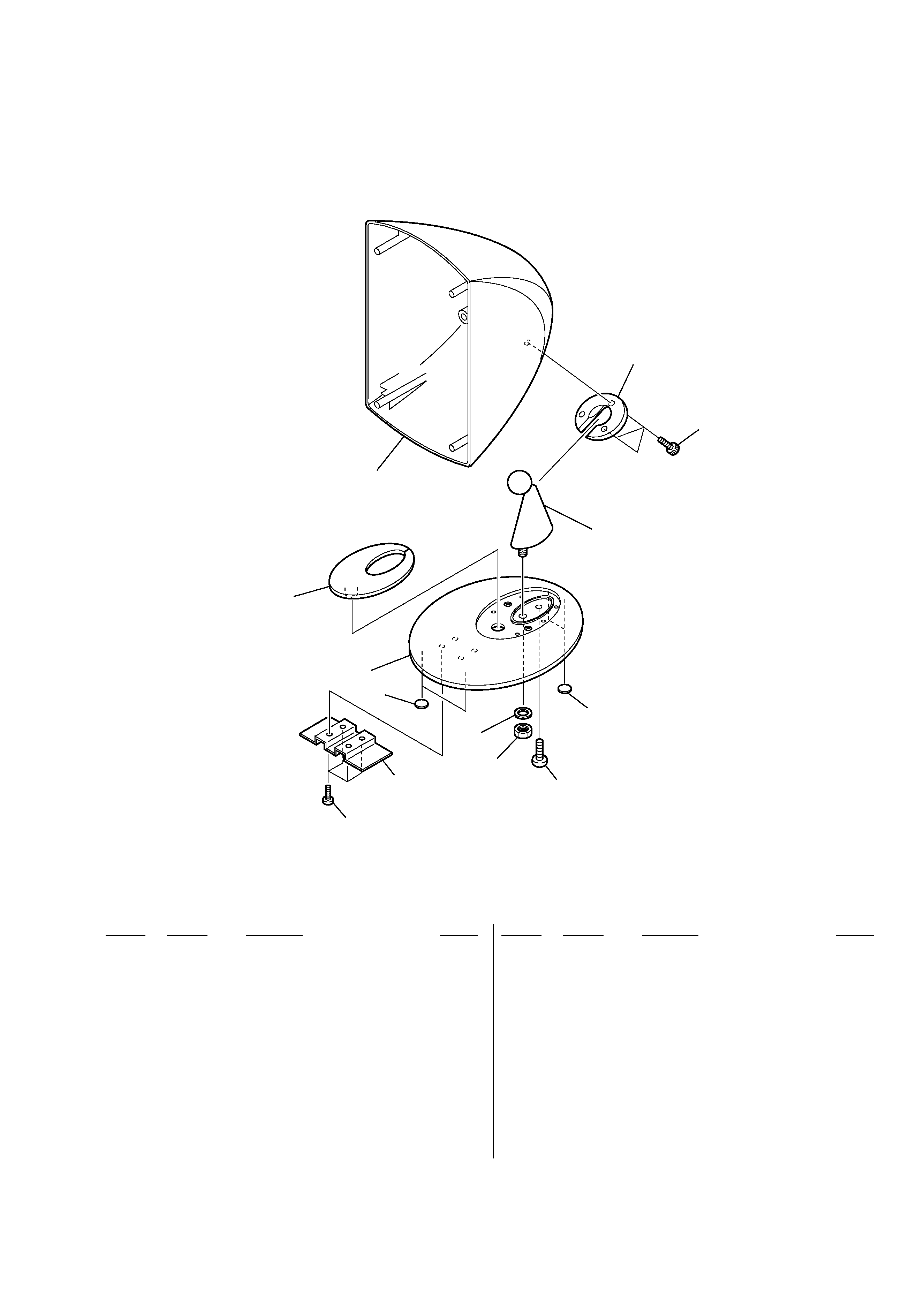 4-238-944-01 CABINET, SPEAKER (SILVER)
4-238-944-11 CABINET, SPEAKER (WHITE)
4-238-944-21 CABINET, SPEAKER (PINK)
7-683-436-04 BOLT, HEXAGON SOCKET 5X12
4-236-575-01 NUT, HEXAGON
4-985-287-01 WASHER, TOOTH
7-682-161-09 SCREW +P 4X8
4-239-723-11 MANUAL, INSTRUCTION (ENGLISH,FRENCH,
GERMAN,SPANISH,DUTCH,SWEDISH,
ITALIAN,PORTUGUESE,CZECH,
HUNGARIAN,RUSSIAN,SLOVAKIAN,
4-985-459-01 WRENCH, HEXAGON SHAFT
7-683-434-04 BOLT, HEXAGON SOCKET 5X8
---

Clicking the version allows you to jump to the revised page.
Also, clicking the version at the upper right on the revised page allows you to jump to the next revised
---