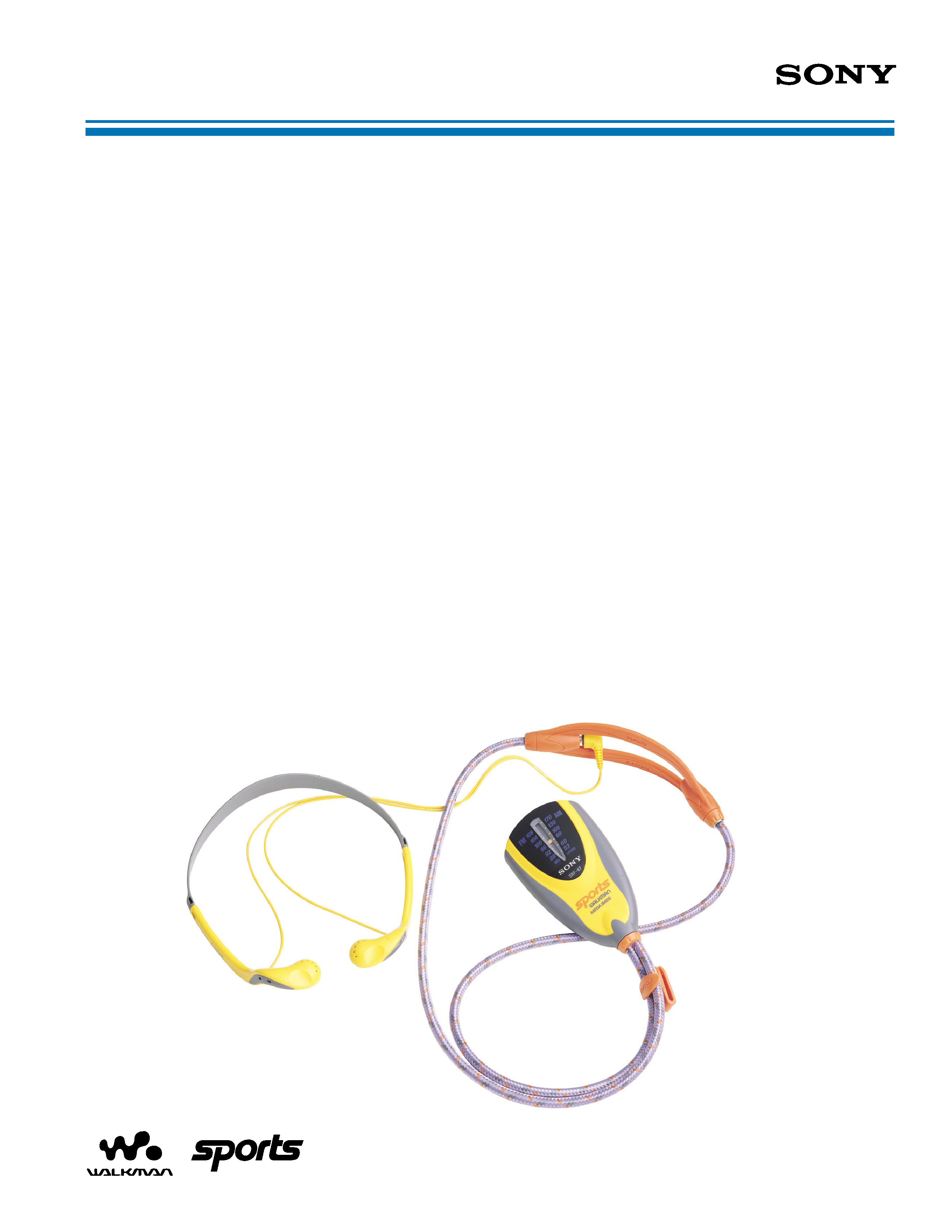 Necklace Style Sports Walkman® AM/FM Stereo radio
NECKLACE STYLE SPORTS WALKMAN® AM/FM PERSONAL STEREO
DESIGNED FOR HANDS-FREE USE BY ACTIVE PEOPLE
BREAK-AWAY SAFETY NECKLACE CORD
WATER RESISTANT
1
SPORTS DESIGN
VERY LIGHTWEIGHT AND COMPACT
SINGLE "AAA" BATTERY OPERATION
LOCAL/DISTANT (DX) SWITCH
WATER RESISTANT
1
MDR HEADPHONES SUPPLIED
---
Sony Electronics Inc · 1 Sony Drive, Park Ridge, New Jersey 07656 · www.sony.com
v
NECKLACE STYLE SPORTS WALKMAN® PERSONAL STEREO is unusual,
attractive, and convenient to "wear"
· DESIGNED FOR HANDS-FREE USE BY ACTIVE PEOPLE
conveniently be worn around your neck, leaving your hands fee for other
· BREAK-AWAY NECKLACE CORD
provides the wearer a measure of safety
is specially designed for
outdoor fun with rubber gaskets, bushings, and water resistant seals that
help keep out water, moisture and dirt
· MEGA BASS® SOUND SYSTEM
produces deep, rich bass tones for more
· VERY LIGHTWEIGHT AND COMPACT
so you can have your Necklace
Sports Walkman stereo radio with you virtually anywhere
lets you enjoy a wide range of talk and music
programming with the added enjoyment of stereo sound
· SINGLE "AAA" BATTERY OPERATION
provides hours of listening and
helps to make the unit compact and inexpensive to use
· LOCAL/DISTANT (DX) SWITCH
provides optimal reception of both near
1
MDR HEADPHONES SUPPLIED
Dynamic ReceiverTM) type and offer wide dynamic range with excellent
include built-in ferrite bar for AM, headphone cord for FM
Headphone (stereo mini jack)
2
1
/
8
" x 4" x
7
/
8
" (53 x 99 x 21.5mm)
©2002 Sony Electronics Inc.
Reproduction in whole or in part without written permission is prohibited. All rights reserved.
Sony, Mega Bass, Micro Dynamic Receiver, Walkman and the Sports logo are trademarks of Sony.
Features and specifications are subject to change without notice. Non-metric weights and measures
*1 Not meant to be immersed in or come into continuous contact with water.
---