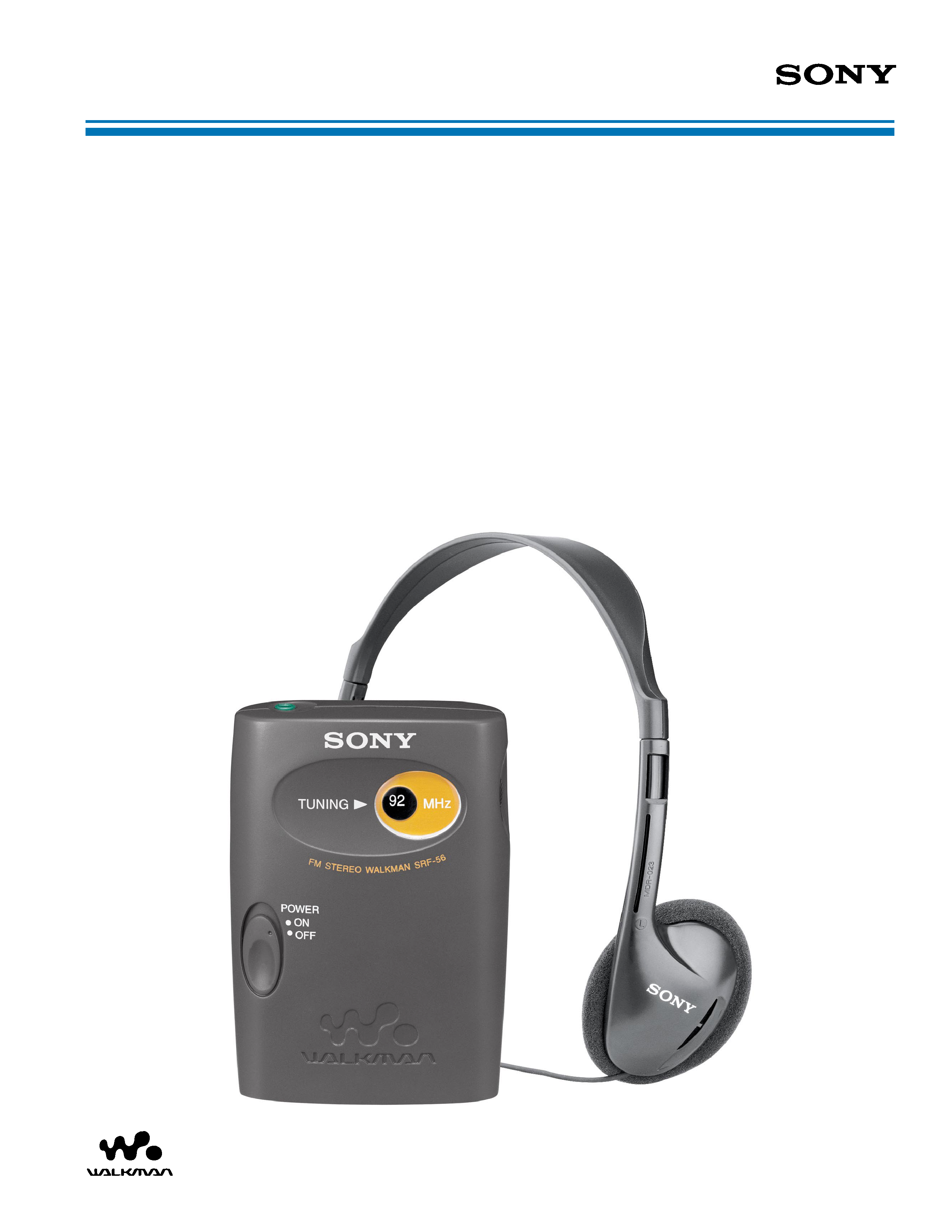 CONVENIENT COMPACT DESIGN
SINGLE "AA" BATTERY OPERATION
LOCAL/DISTANT (DX) SWITCH
STEREO HEADPHONES AND BELT CLIP SUPPLIED
---

Sony Electronics Inc · 1 Sony Drive, Park Ridge, New Jersey 07656 · www.sony.com
lets you enjoy a wide range of music programming
with the added enjoyment of stereo sound
· CONVENIENT COMPACT DESIGN
is lightweight so you can take along
your Walkman® personal stereo virtually anywhere
· EASY TO USE TUNING KNOB
helps you tune in stations quickly and
· SINGLE "AA" BATTERY OPERATION
provides hours of listening, and helps
to make the radio compact and inexpensive to use
· LOCAL/DISTANT (DX) SWITCH
provides optimal reception of both near
· STEREO HEADPHONES SUPPLIED
are Sony MDR (Micro Dynamic
ReceiverTM) Open Air type for wide dynamic range and excellent sound
helps ensure quick and sure attachment to a belt,
and lets you "wear" your Walkman during activities
uses the headphone cord for FM reception
Headphones (stereo mini jack)
1
3
/
4
oz (51g) w/out battery
MDR Open Air Stereo Headphones, Belt Clip
©2002 Sony Electronics Inc.
Reproduction in whole or in part without written permission is prohibited. All rights reserved.
Sony, Micro Dynamic Receiver and Walkman are trademarks of Sony.
Features and specifications are subject to change without notice. Non-metric weights and measures
---