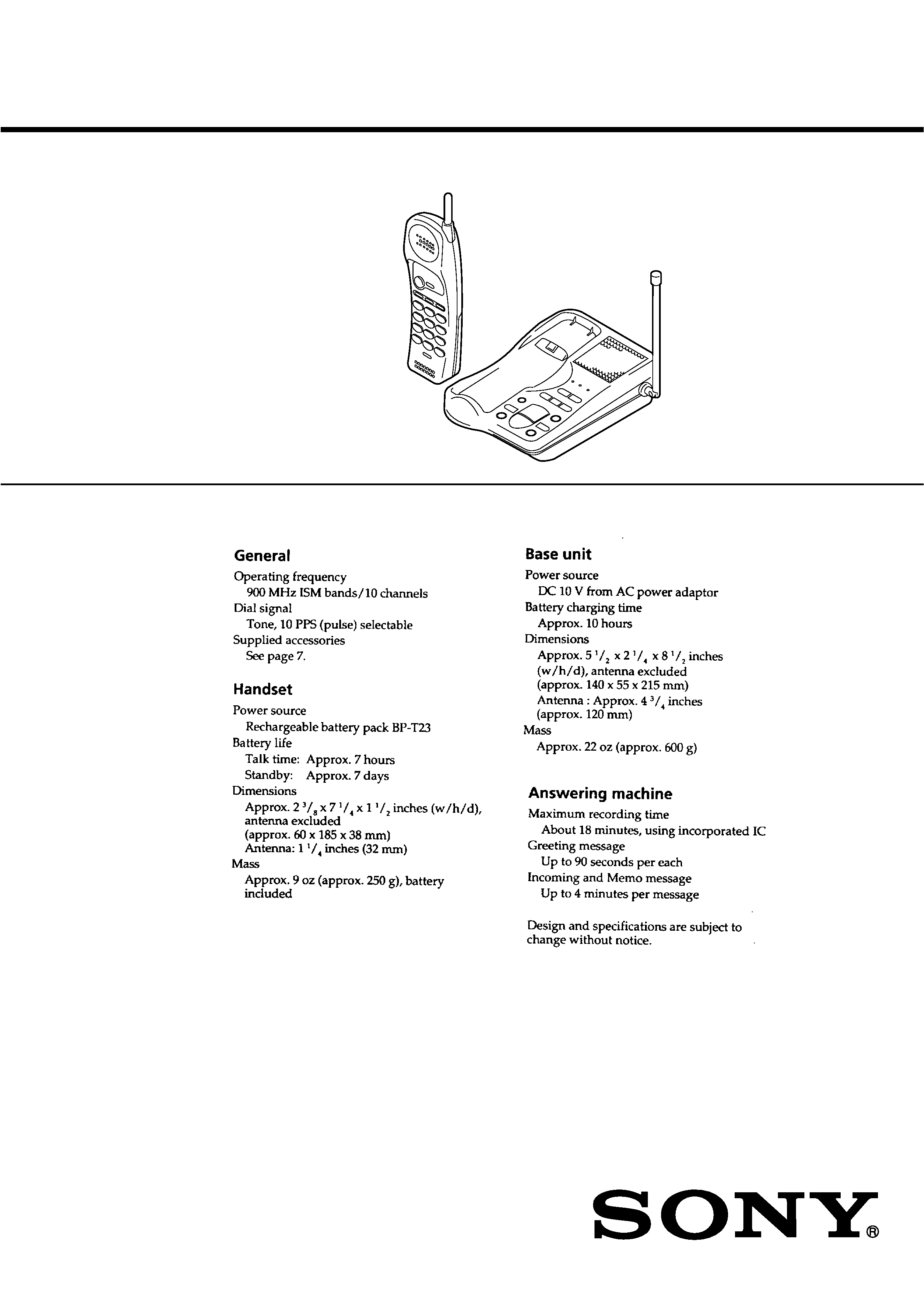 Shinagawa Tec Service Manual Production Group
---

Specifications ........................................................................... 1
Location and Function of Controls .................................... 3
Read this first ..................................................................... 4
Step 1 : Checking the package contents ............................. 4
Step 2 : Setting up the base unit ......................................... 4
Step 3 : Preparing the battery pack for the handset ........... 5
Making calls ....................................................................... 6
Receiving calls ................................................................... 6
Speed dialing ...................................................................... 6
Setting the ringer type ........................................................ 7
Paging ................................................................................ 7
Setting up the answering machine ..................................... 7
Playing back message ........................................................ 9
Setting an announcement only ........................................... 9
Recording a memo message ............................................. 10
Operating from an outside phone ..................................... 10
Mounting the base unit on a wall ..................................... 10
Notes on power sources .................................................... 11
Maintenance ...................................................................... 11
2-1. Battery Pack Removal .............................................. 12
2-2. Cabinet (Rear), Hand Removal ................................ 12
2-3. Hand Main Board Removal ...................................... 13
CIRCUIT OPERATION ................................................. 14
4-1. Base Unit Section ..................................................... 26
4-2. Handset section ......................................................... 28
5-1. Explanation of IC Terminals ..................................... 30
5-2. Block Diagrams ........................................................ 33
5-3. Printed Wiring Boards (DSP Section) ...................... 40
5-4. Schematic Diagram (DSP Section) ........................... 43
5-5. Printed Wiring Boards (Base Unit Section) .............. 48
5-6. Schematic Diagram (Base Unit Section) .................. 53
5-7. Printed Wiring Boards (Handset Section) ................ 56
5-8. Schematic Diagram (Handset Section) ..................... 59
6-1. Base Unit Section ..................................................... 62
6-2. Handset Section ........................................................ 63
ELECTRICAL PARTS LIST ........................................ 64
SAFETY-RELATED COMPONENT WARNING!!
COMPONENTS IDENTIFIED BY MARK
!ON THE SCHEMATIC DIAGRAMS AND IN THE PARTS
LIST ARE CRITICAL TO SAFE OPERATION.
REPLACE THESE COMPONENTS WITH SONY PARTS WHOSE
PART NUMBERS APPEAR AS SHOWN IN THIS MANUAL OR IN
SUPPLEMENTS PUBLISHED BY SONY.
Flexible Circuit Board Repairing
· Keep the temperature of the soldering iron around 270°C during
· Do not touch the soldering iron on the same conductor of the
circuit board (within 3 times).
· Be careful not to apply force on the conductor when soldering or
Notes on chip component replacement
· Never reuse a disconnected chip component.
· Notice that the minus side of a tantalum capacitor may be dam-
---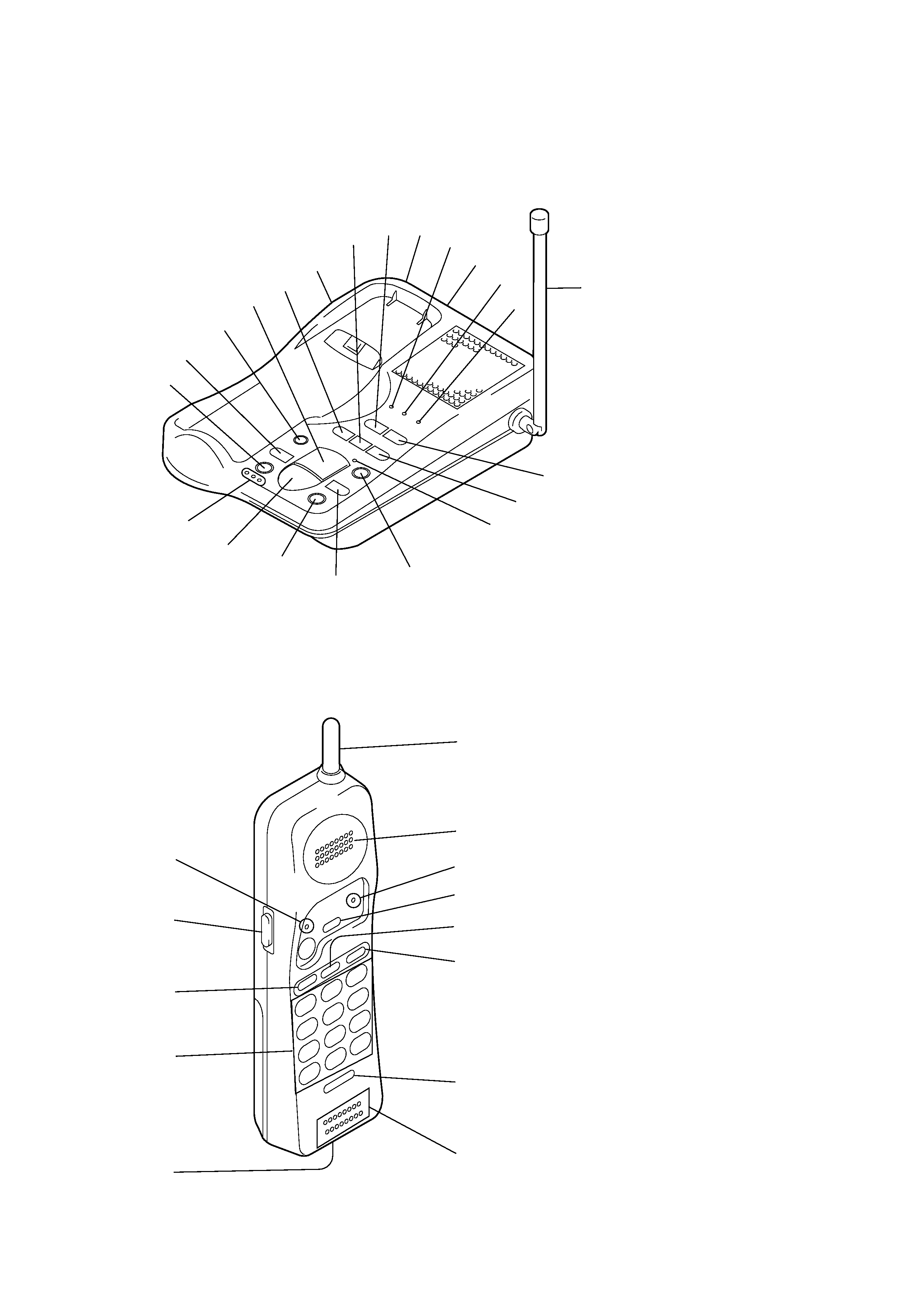 LOCATION AND FUNCTION OF CONTROLS
---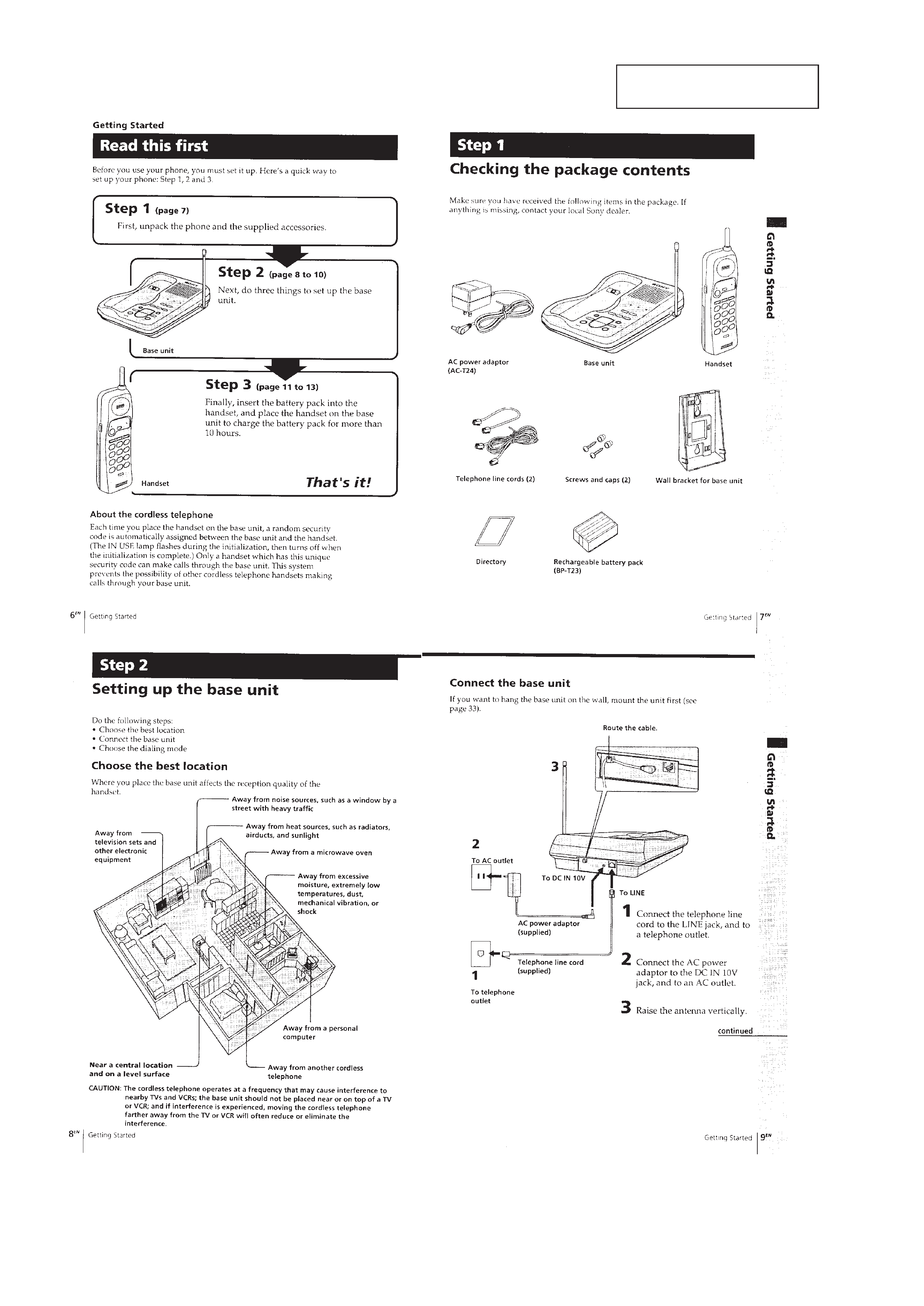 This section is extracted from
---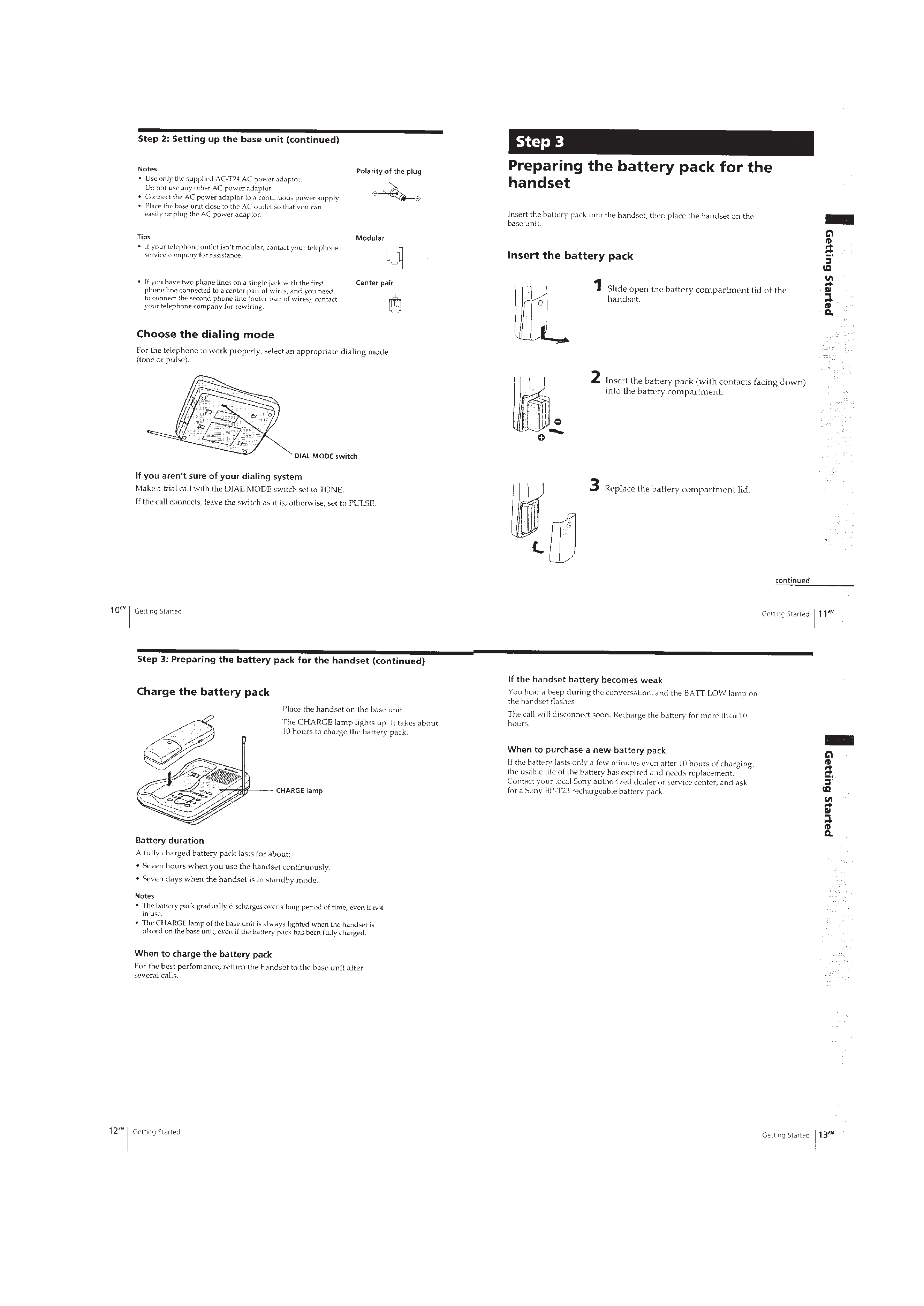 ---