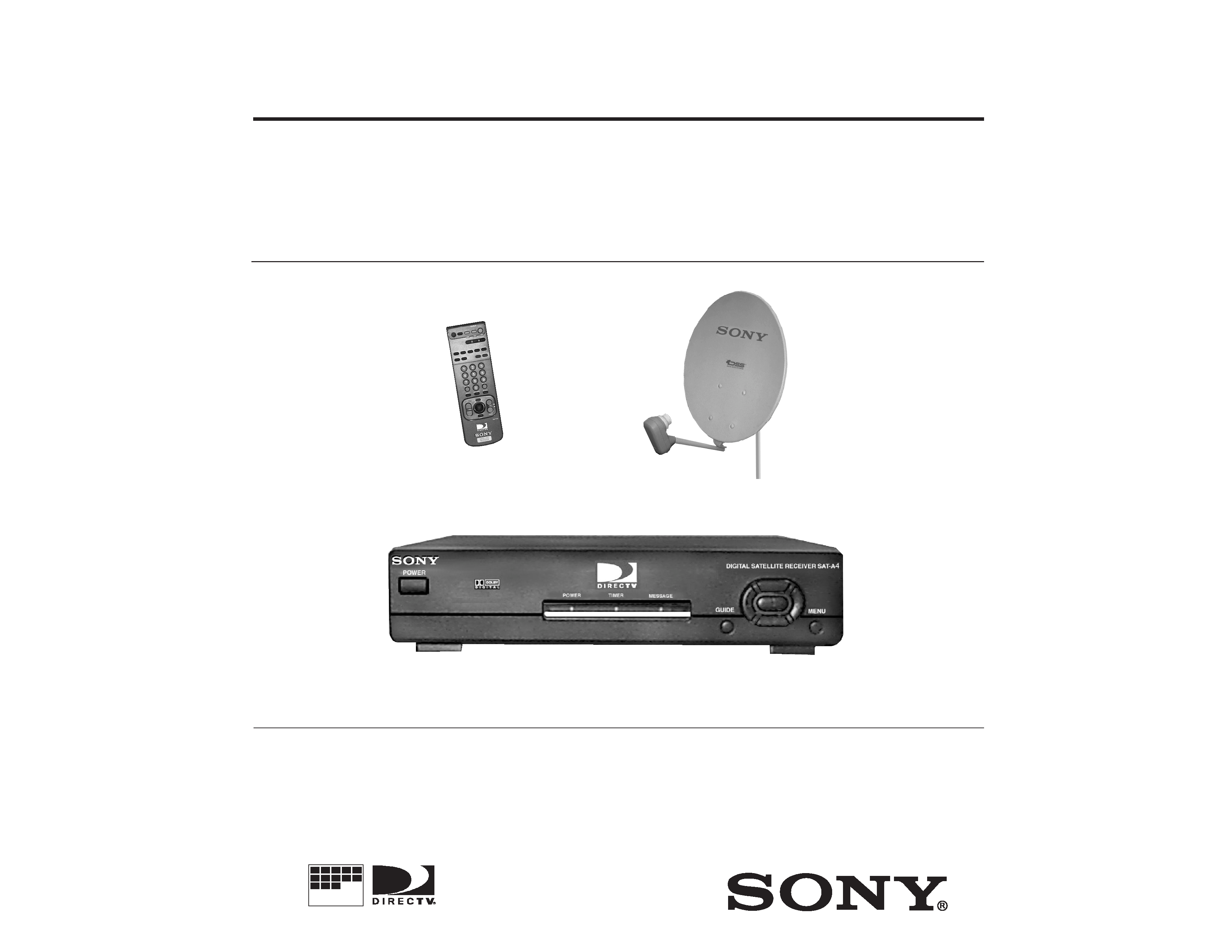 DIGITAL SATELLITE RECEIVER/SATELLITE ANTENNA
SAT-A4 / SAN-18D2
RM-Y800
---

75 ohm F-type external terminal
75 ohm F-type external terminal
AUDIO R/L (RCA jacks) (2)
FOR DIGITAL SATELLITE RECEIVER:
Multi-Room A/V Distribution System
IR Target (for MRD-D1 System)
Optional Sony-brand DSS Accessories
Design and specifications subject to change without notice.
---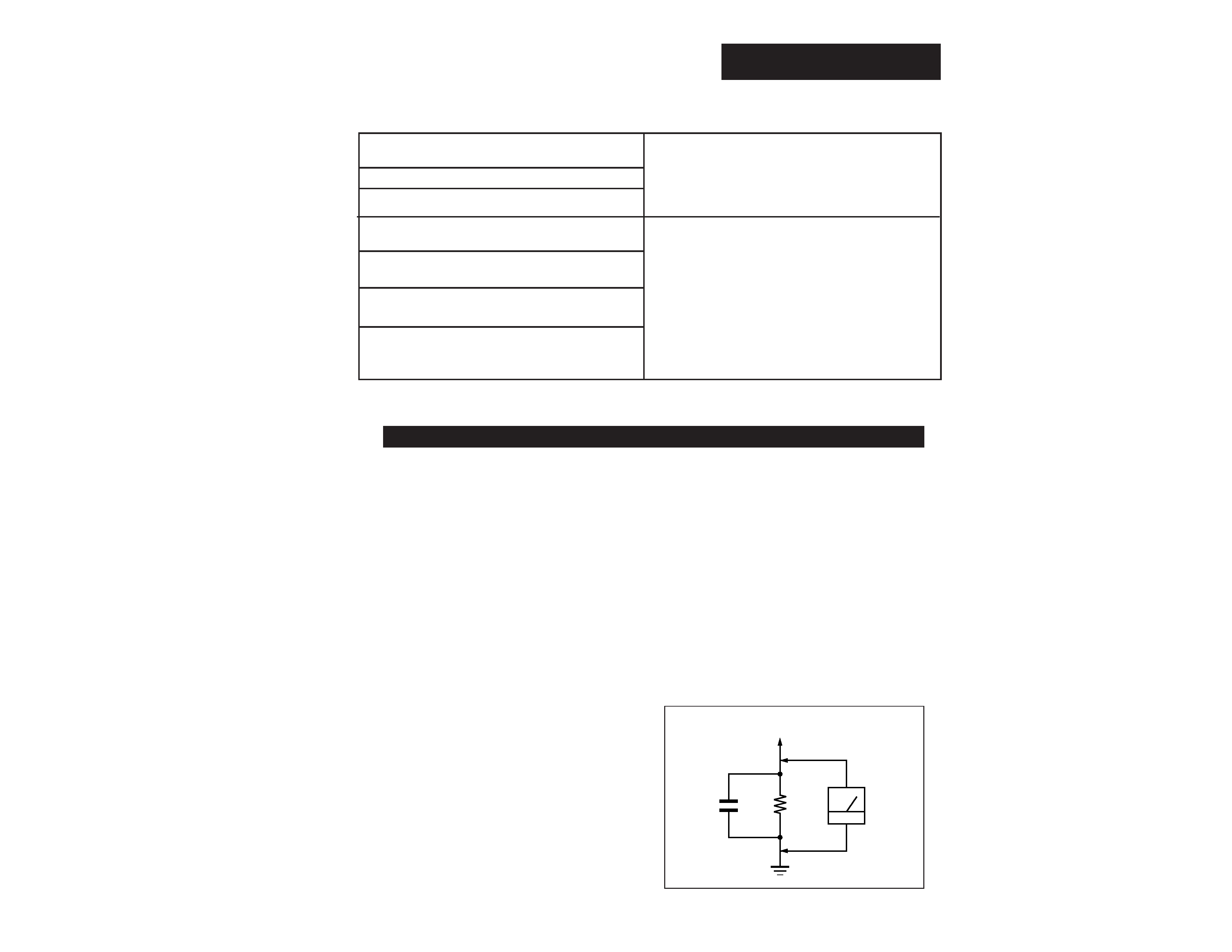 DC + 11.5 - 14.0 V for RHCP
DC + 16.0 - 19.0 V for LHCP
18
5/8
x 31 x 18
5/16
inches
Snap in Cable Guides 1 pc
Weatherboot 2pcs (SAN-18D2)
Coaxial Cable 25' SAK-C25
Coaxial Cable 75' SAK-C75
1. Check the area of your repair for unsoldered or poorly-sol-
dered connections. Check the entire board surface for sol-
der splashes and bridges.
2. Check the interboard wiring to ensure that no wires are
"pinched" or contact high-wattage resistors.
3. Check that all control knobs, shields, covers, ground straps,
and mounting hardware have been replaced. Be absolutely
certain that you have replaced all the insulators.
4. Look for unauthorized replacement parts, particularly tran-
sistors, that were installed during a previous repair. Point
them out to the customer and recommend their replacement.
5. Look for parts which, though functioning, show obvious
signs of deterioration. Point them out to the customer and
recommend their replacement.
6. Check the line cords for cracks and abrasion. Recommend
the replacement of any such line cord to the customer.
7. Check the B+ and HV to see if they are specified values.
Make sure your instruments are accurate; be suspicious of
your HV meter if sets always have low HV.
8. Check the antenna terminals, metal trim, "metallized"
knobs, screws, and all other exposed metal parts for AC
leakage using one of the methods listed.
Figure 1. Using an AC voltmeter to check AC leakage.
The AC leakage from any exposed metal part to earth ground
and from all exposed metal parts to any exposed metal part
having a return to chassis, must not exceed 0.5 mA (500 mi-
croamperes). Leakage current can be measured by any one of
1. A commercial leakage tester, such as the Simpson 229 or
RCA WT-540A. Follow the manufacturers' instructions
to use these instruments.
2. A battery-operated AC milliammeter. The Data Precision
245 digital multimeter is suitable for this job.
3. Measuring the voltage drop across a resistor by means of
a VOM or battery-operated AC voltmeter. The "limit" in-
dication is 0.75 V, so analog meters must have an accu-
rate low-voltage scale. The Simpson 250 and Sanwa SH-
63Trd are examples of passive VOMs that are suitable.
Nearly all battery operated digital multimeters that have
a 2 VAC range are suitable. (See Figure 1)
---

Schematic Diagrams and Printed Wiring Boards
(1) Schematic Diagrams of SC Board
(2) Schematic Diagrams of H Board
(3) Schematic Diagram of A Board (1/3)
(4) Schematic Diagram of A Board (2/3)
(5) Schematic Diagram of A Board (3/3)
(6) A Board PCB and Components Location
SAFETY-RELATED COMPONENT WARNING!!
Components identified by shading and mark
on the schematic diagrams, exploded views and
in the parts list are critical for safe operation.
Replace these components with Sony parts
whose part numbers appear as shown in this
manual or in supplements published by Sony.
Circuit adjustments that are critical for safe op-
eration are identified in this manual. Follow these
procedures whenever critical components are
replaced or improper operation is suspected.
---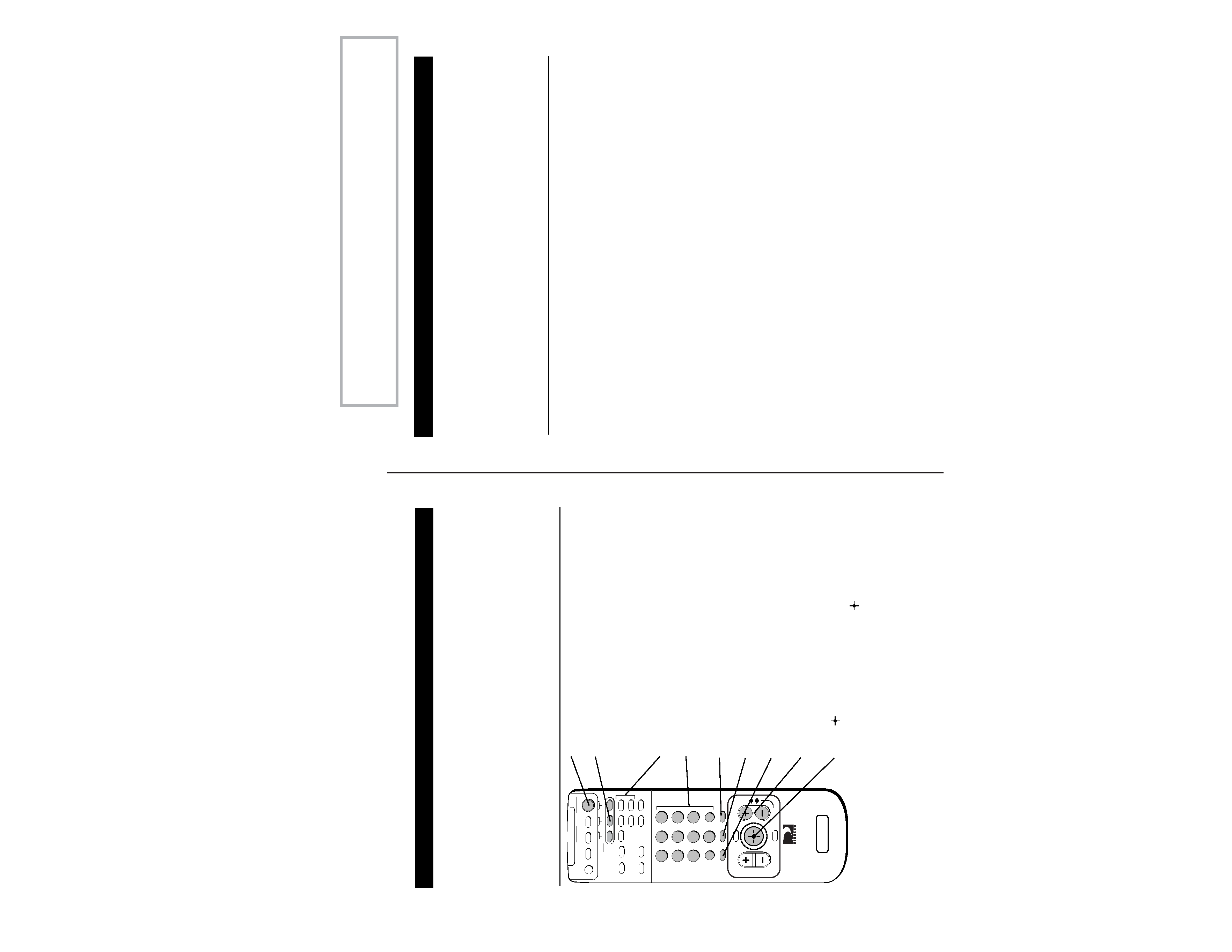 The operating instructions mentioned here are partial abstracts from the
Operating Manual. The page numbers referenced here reflect those of
the Operating Instruction Manual.
You can start watching programs using just a few buttons on the
remote control. Here's an overview of the buttons you'll use most
Remote Control for Model SAT-A4
Pages 9­10 for a quick start to using the program guide and the
Pages 81­83 for a complete description of the buttons on the
Changes the channel. When a program guide is displayed, pressing
the CH/PAGE buttons pages through the guide.
Press to display the Custom Guide.
Turns the Digital Satellite Receiver on and off.
Pressing the 0­9 buttons and then the ENTER button selects a
Press to display the Category Guide.
Press to display the Station Index.
Selects the component (SAT, TV, CABLE) that you want to operate.
These buttons flash to indicate which component the remote control
is set to operate. To switch from the TV to SAT mode, press the
SAT FUNCTION button, and then press the TV/SAT button. To control
your TV or cable box, you must first program the remote control, as
Moving the joystick up, down, left, right, and diagonally scrolls
through the program guides. Pressing the
program that's highlighted.
Control the Picture-In-Picture functions of your Sony TV (see page 81).
Connecting Your DIRECTV System
Read this chapter to set up your Digital Satellite Receiver for the first
time, or to add or remove audio or video components connected to
You can connect the Digital Satellite Receiver in a variety of
configurations. The answers to the following questions will determine
how you hook up and operate your Digital Satellite Receiver. For
Do you have cable TV or a broadcast (terrestrial) TV antenna?
What type of connectors do your TV and VCR have: S-VIDEO,
A/V (RCA-type), or RF coaxial?
Do you plan to integrate your Digital Satellite Receiver with your
Do you have a Dolby Digital decoder or Dolby Digital A/V
Detailed hookup instructions are provided on the pages that follow.
For optimum audio and video performance, follow these general
recommendations as much as possible when hooking up your
If you have an audio or audio/video system, consider integrating
the Digital Satellite Receiver into a home entertainment
configuration to take advantage of your hi-fi system's audio
If your TV has an S-VIDEO jack, use it to connect your TV to the
Digital Satellite Receiver. An S-Video connection provides a better
picture than A/V or RF connections.
If your TV does not have an S-VIDEO jack, use your TV's A/V
connectors to connect your components. An A/V connection
provides a better picture and audio when compared to an RF
If you have a Dolby Digital decoder, or an A/V receiver with Dolby
Digital, you can connect these components using an optical cable
and set the Audio options to allow Dolby Digital signals to be
output to your other components (see page 58). Dolby Digital
provides six discrete channels of audio for a complete surround
If your A/V receiver has a digital optical input terminal, you can
connect it to your A/V receiver using an optical cable.
Before you connect the RG-6 coaxial cable
from the LNB to the Digital Satellite
Receiver, make sure the Digital Satellite
Receiver is unplugged. This will prevent
your Digital Satellite Receiver from
---