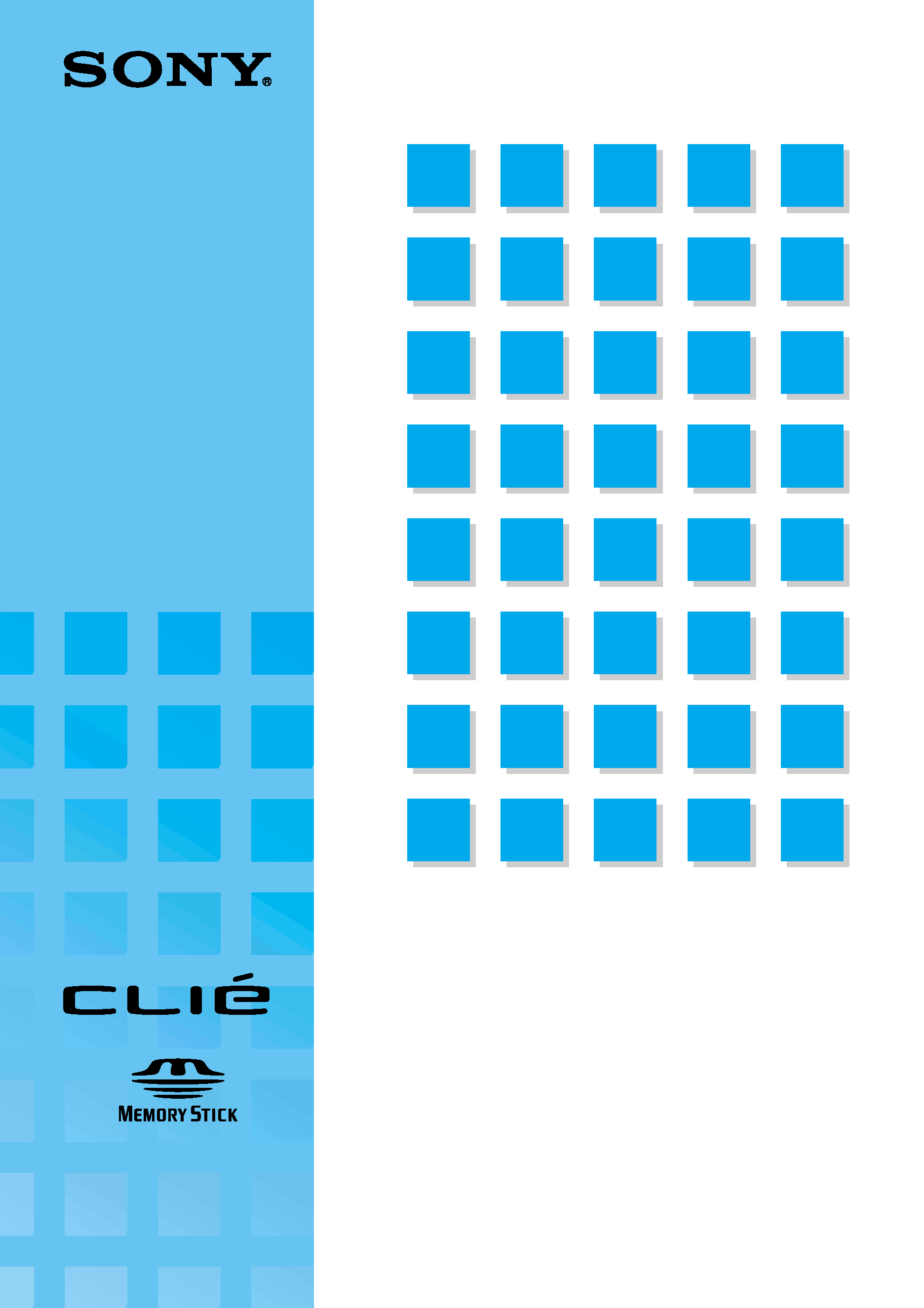 ---
To prevent fire or shock hazard, do
not expose the unit to rain or
To avoid electrical shock, do not
open the cabinet. Refer servicing
to qualified personnel only.
The model number and serial number are
located at the rear of the product. Record the
serial number in the space provided below.
Refer to them whenever you call upon your
Sony dealer regarding this product.
The socket - outlet shall be installed near the
equipment and shall be easily accessible.
You are cautioned that any changes or
modifications not expressly approved in this
manual could void your authority to operate
This equipment has been tested and found
to comply with the limits for a Class B
digital device, pursuant to Part 15 of the
FCC Rules. These limits are designed to
provide reasonable protection against
harmful interference in a residential
installation. This equipment generates, uses,
and can radiate radio frequency energy and,
if not installed and used in accordance with
the instructions, may cause harmful
interference to radio communications.
However, there is no guarantee that
interference will not occur in a particular
installation. If this equipment does cause
harmful interference to radio or television
reception, which can be determined by
rotating the equipment off and on, the user
is encouraged to try to correct the
interference using one or more of the
following measures:­ Reorient or relocate
­ Increase the separation between the
­ Connect the equipment into an outlet on
a circuit different from that to which the
­ Consult the dealer or an experienced
radio/TV technician for help.
If you have question about this product, call
the Sony Customer Information Center at 1-
877-760-7669; or write to the Sony Customer
Information Center at 12451 Gateway
Boulevard Fort Myers, FL 33913. The
number below is for FCC-related matters
Declaration of Conformity
Responsible Party: Sony Electronics Inc.
Telephone No.: 201-930-6972
This device complies with part 15 of the FCC
Operation is subject to the following two
(1) This device may not cause harmful
(2) this device must accept any interference
received, including interference that
may cause undesired operation.
The supplied interface cable must be used
with the equipment in order to comply with
the limits for a digital device pursuant to
Subpart B of Part 15 of FCC Rules.
· Copyright laws prohibit reproducing the
software or the software manual in whole or
in part, or renting the software without the
permission of the copyright holder.
· In no event will SONY be liable for any
financial damage or loss of profits, including
claims made by third parties, arising out of the
use of the software supplied with this player.
· In the event a problem occurs with this
software as a result of defective
manufacturing, SONY will replace it at
SONY's option or issue a refund.
However, SONY bears no other
· The software provided with this player
cannot be used with equipment other than
that which it is designated for use with.
· Please note that, due to continued efforts
to improve quality, the software
specifications may be changed without
2000 Sony Corporation, 2000
Palm, Inc. or its subsidiaries. All rights
---

Sony, Memory Stick, the Memory Stick logo,
OpenMG, and PictureGear are trademarks
Walkman is a registered trademark of Sony
Graffiti, HotSync, PalmModem, and Palm
OS are registered trademarks, and the
HotSync logo and Palm are trademarks of
Palm, Inc. or its subsidiaries.
IBM and PC/AT are registered trademarks
of International Business Machines
Microsoft, Windows, Outlook and the
Windows 98 logo are registered trademarks
of Microsoft Corporation.
MMX and Pentium are registered
trademarks of Intel Corporation.
AvantGo, the AvantGo Client and the
AvantGo logo are registered trademarks of
TrueSync is a registered trademark of
QuickTime and the QuickTime logo are
trademarks used under license. QuickTime
is registered in the U.S. and other countries.
All other trademarks are trademarks of their
Please contact your nearest Sony dealer
regarding the problem you are experiencing
---

About this manual ............................. 8
Managing applications ....................... 9
Using the Applications Launcher
..................................................... 9
Selecting applications .................. 9
Categorizing applications .......... 10
Changing the Applications
Launcher display ......... 11
Using Memory Stick media ............. 13
To insert/remove Memory Stick
media ........................... 13
To enable write-protection ........ 15
To format Memory Stick media
..................................... 16
Starting Memory Stick Gate
(MS Gate) .......................... 17
Copying data in the Sony handheld to
Memory Stick media ......... 19
Copying data on Memory Stick media
........................................... 21
Memory Stick media ......... 23
MS Gate menu commands ............... 24
Tools menus ............................... 24
Options menus ........................... 24
Managing Schedules and Events
What you can do with the Date Book
........................................... 25
Scheduling events ............................ 26
To schedule a timed event for the
current date .................. 26
To schedule a timed event for
another date ................. 28
To schedule an untimed event ... 29
continuous events ........ 30
Changing the Date Book view ......... 33
To display the Date Book views
..................................... 33
Working in Week view .............. 34
Working in Month view ............ 35
Working in Agenda view ........... 36
Changing Date and Time view .. 37
Editing the events created in the Date
Book .................................. 38
Changing a time for an event ..... 38
Changing a date for an event ..... 39
Setting an alarm ......................... 40
Setting events as the private data
..................................... 42
Deleting events .......................... 43
The Date Book menu commands .... 44
The Date Book Record menus ... 44
The Options menus .................... 45
Managing Addresses and Phone
What you can do with the Address
Book .................................. 47
To create a new Address Book record
........................................... 48
Pasting images to address information
........................................... 50
To view address records .................. 53
To search address records ................ 56
To edit address records .................... 57
Modifying the address records .. 57
Duplicating an address record ... 58
Deleting the address records ...... 60
---

Specifying the category of an
address record .............. 62
Changing the Address Book
Preferences .................. 63
The Address Book menu commands
........................................... 65
The Address Book Record menus
..................................... 65
The Options menus .................... 67
Managing the Tasks and Things to
What you can do with the To Do List
........................................... 68
Creating To Do List items ............... 69
Viewing To Do List items ............... 70
Changing the To Do List display
by category .................. 70
Setting To Do List priorities ...... 71
Checking off To Do List items ........ 72
Changing priorities and due dates ... 73
Assigning a category ................. 73
Changing the due date of a
To Do item .................. 74
Deleting items from the To Do List
........................................... 76
Viewing completed and due items in
the To Do List ................... 77
The To Do List menu commands .... 79
The To Do List Record menus .. 79
The Options menus .................... 80
What you can do with the Memo Pad
........................................... 81
Creating memos ............................... 82
Reviewing memos ........................... 84
Sorting memos ................................. 85
Setting the display order ............ 86
Editing memos ................................. 87
Assigning a category ................. 87
Defining a memo as a private
memo ........................... 87
Deleting the existing memos ..... 89
Memo Pad menu commands ........... 90
The Memo Pad Record menus .. 90
The Options menus .................... 92
Managing Expenses (the Expense)
What you can do with the Expense
........................................... 93
Recording expenses ......................... 94
Sorting Expense items ..................... 96
Changing the date of an Expense item
........................................... 97
Adding detailed information to an
Expense item ..................... 99
Printing an expense report ............. 101
Changing the currency and symbols
display ............................. 103
Changing the currency ............. 103
Creating a new currency symbol
................................... 105
The Expense menu commands ...... 107
The Expense Record menus .... 107
The Options menus .................. 107
Calculating with the Calculator ..... 108
Using the Calculator buttons ... 108
The Calculator menu commands ... 110
The Calculator Edit menu ........ 110
The Options menus .................. 110
---