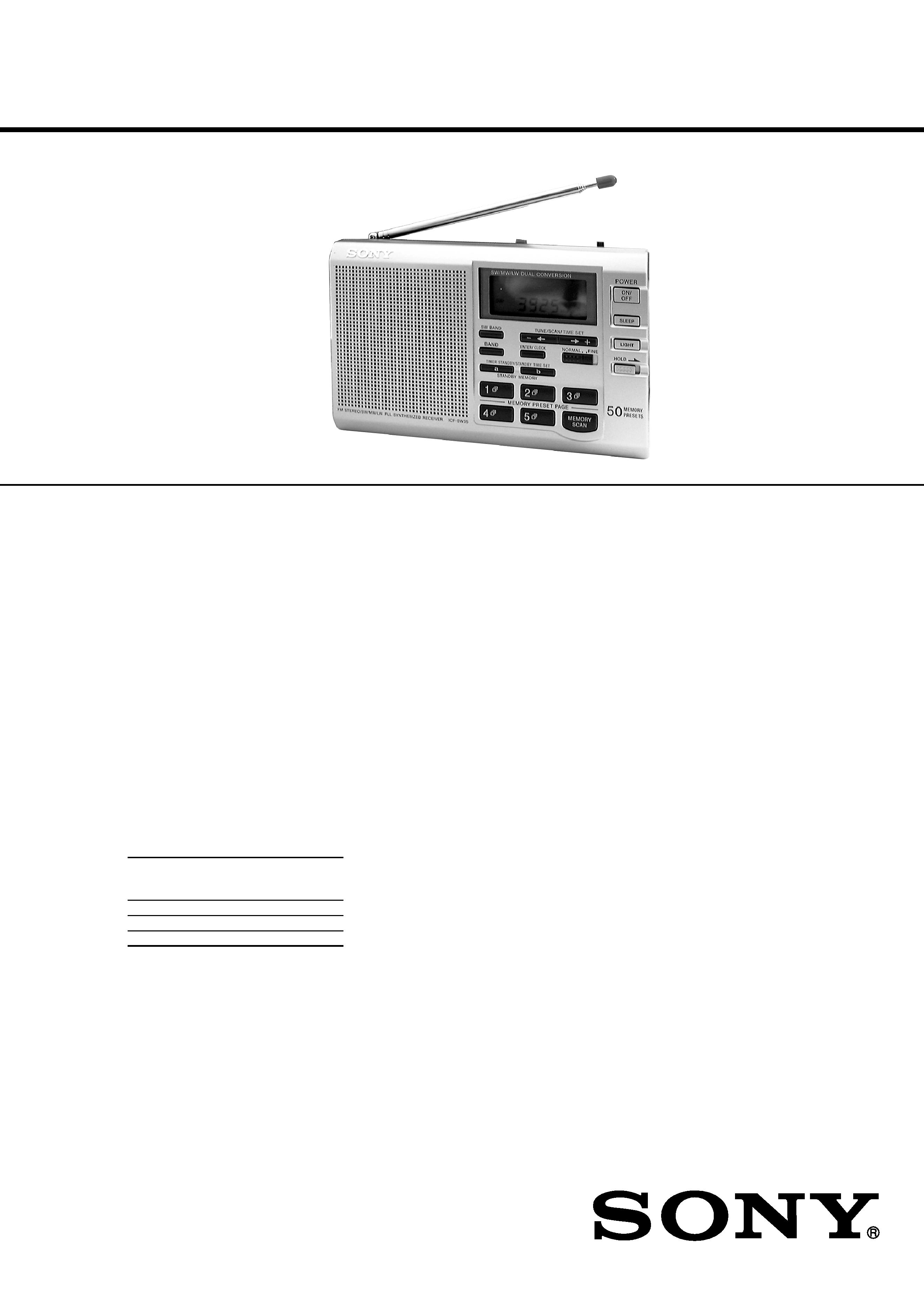 LW/MW/SW: Dual conversion super heterodyne
Approx. 66 mm (2
1/8
in.) diameter, 8 Ohms
240 mW (at 10 % harmonic distortion)
(headphones) jack (ø3.5 mm stereo mini jack)
DC 4.5 V, three R6 (size AA) batteries
Battery Life (approximate hours)
× 106 × 35 mm (W × H × D)
× 4
1/4
× 1
7/16
in.) incl. projecting parts
Approx. 405 g (14.3 oz) incl. batteries
Design and specifications are subject to change without
The AC power adaptor's operating voltage varies
depending upon the country in which it is sold.
Buy the AC power adaptor in the country you intend
Your Sony dealer may not handle all of the above listed
optional accessories. Please ask your dealer for detailed
information on the optional accessories available in your
*
1
Italy, Saudi Arabia and Malaysia
*
2
Countries except for Italy
Shinagawa Tec Service Manual Production Group
---

Notes on Chip Component Replacement
· Never reuse a disconnected chip component.
· Notice that the minus side of a tantalum capacitor may be
Operating the Radio ................................................................. 3
Setting the Standby Time ........................................................ 5
Setting the Sleep Timer ........................................................... 5
Using Other Functions ............................................................. 5
2-1. Cabinet (Rear) ..................................................................... 6
2-2. Main Board ......................................................................... 6
2-3. Micon Board ....................................................................... 7
3. ELECTRICAL ADJUSTMENTS
FM Section .............................................................................. 8
SW/MW/LW Section ............................................................... 8
FM VCO Adjustment ............................................................... 9
4-1. IC Pin Description ............................................................. 10
4-2. Block Diagram .................................................................. 11
4-3. Printed Wiring Board ­ Main Section ­ ............................ 13
4-4. Schematic Diagram ­ Main Section ­ ............................... 15
4-5. Printed Wiring Board ­ Micon Section ­ .......................... 17
4-6. Schematic Diagram ­ Micon Section ­ ............................. 19
5-1. Cabinet Section ................................................................. 22
6. ELECTRICAL PARTS LIST
......................................... 23
---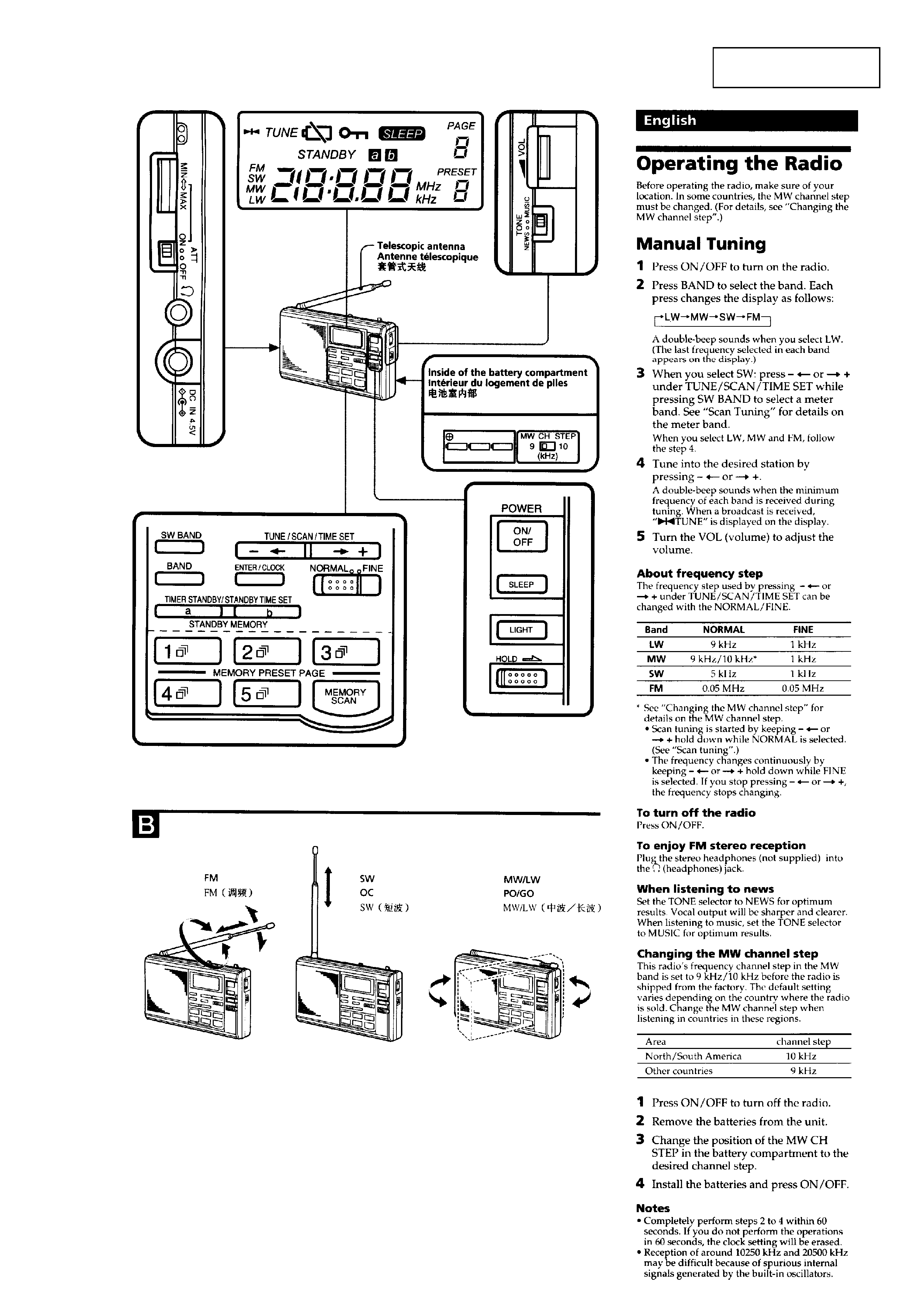 This section is extracted
---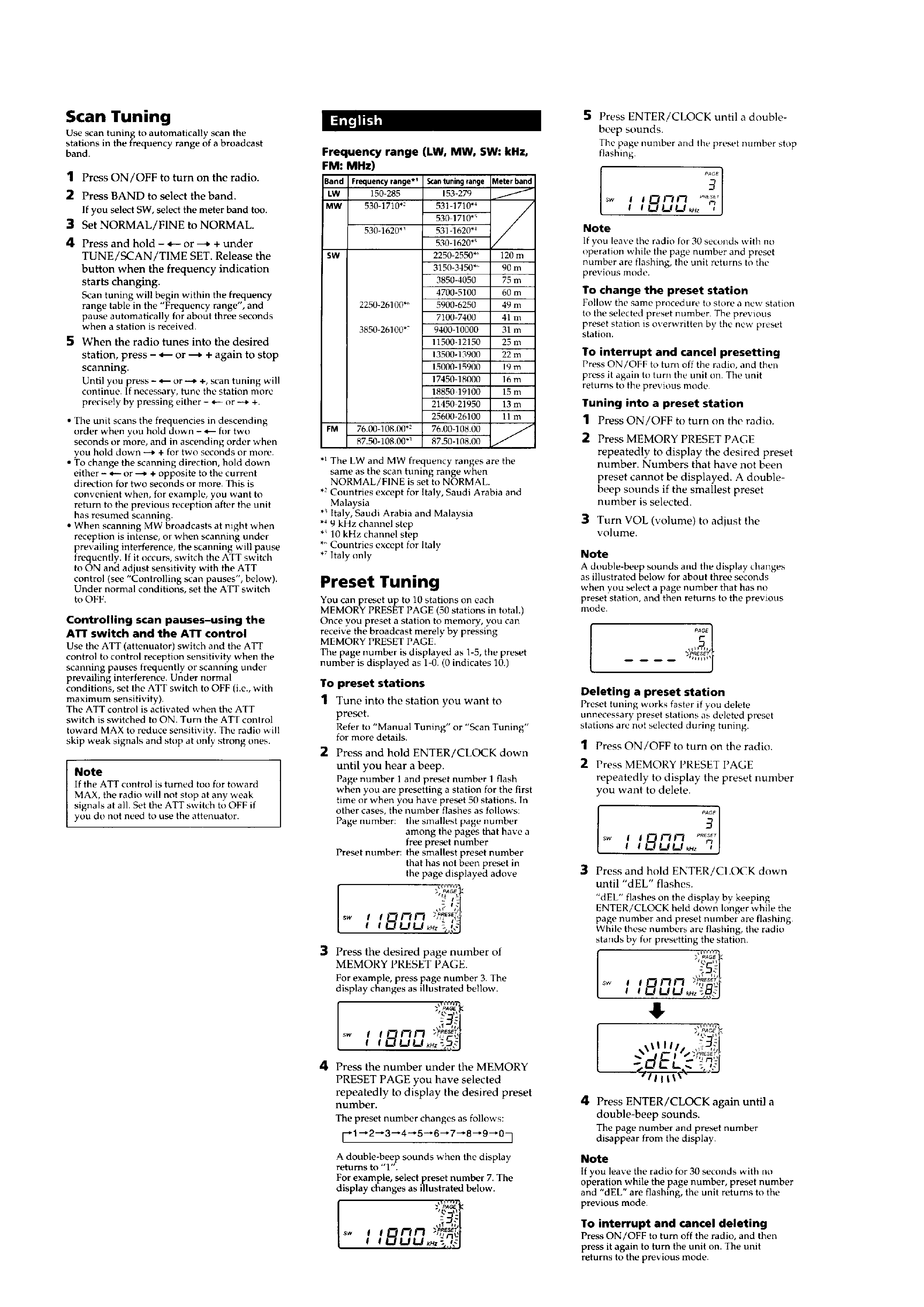 ---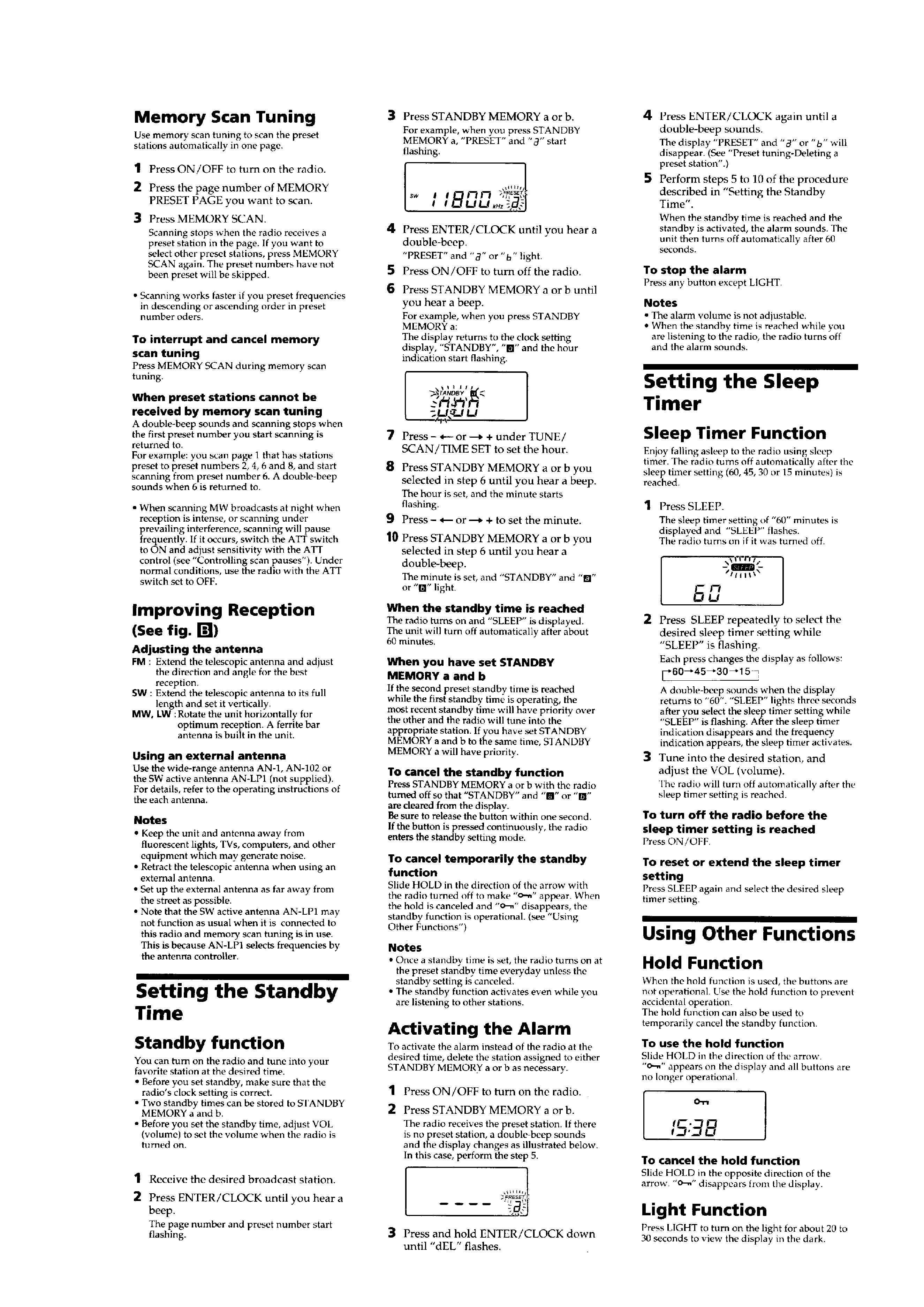 ---