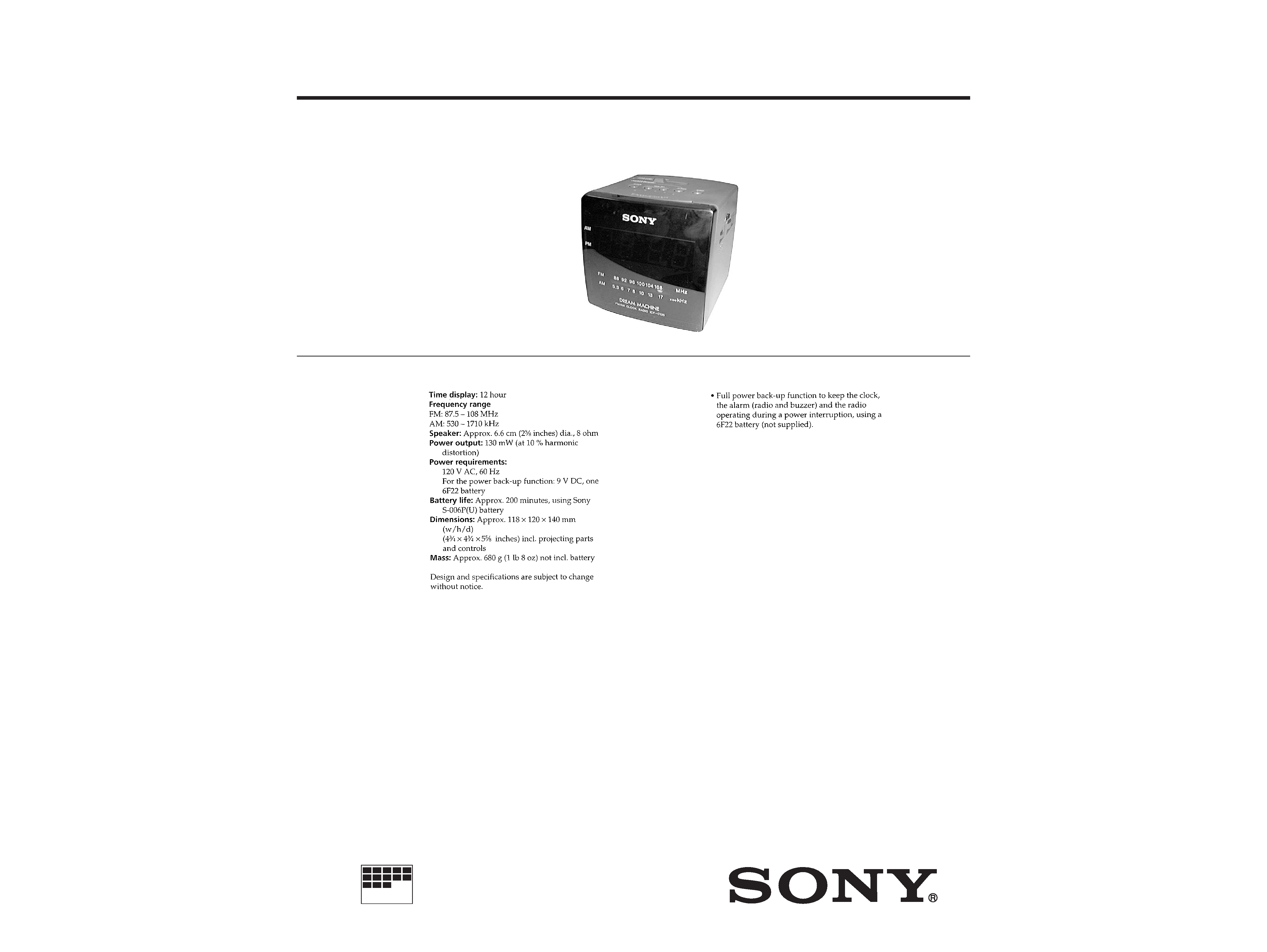 ---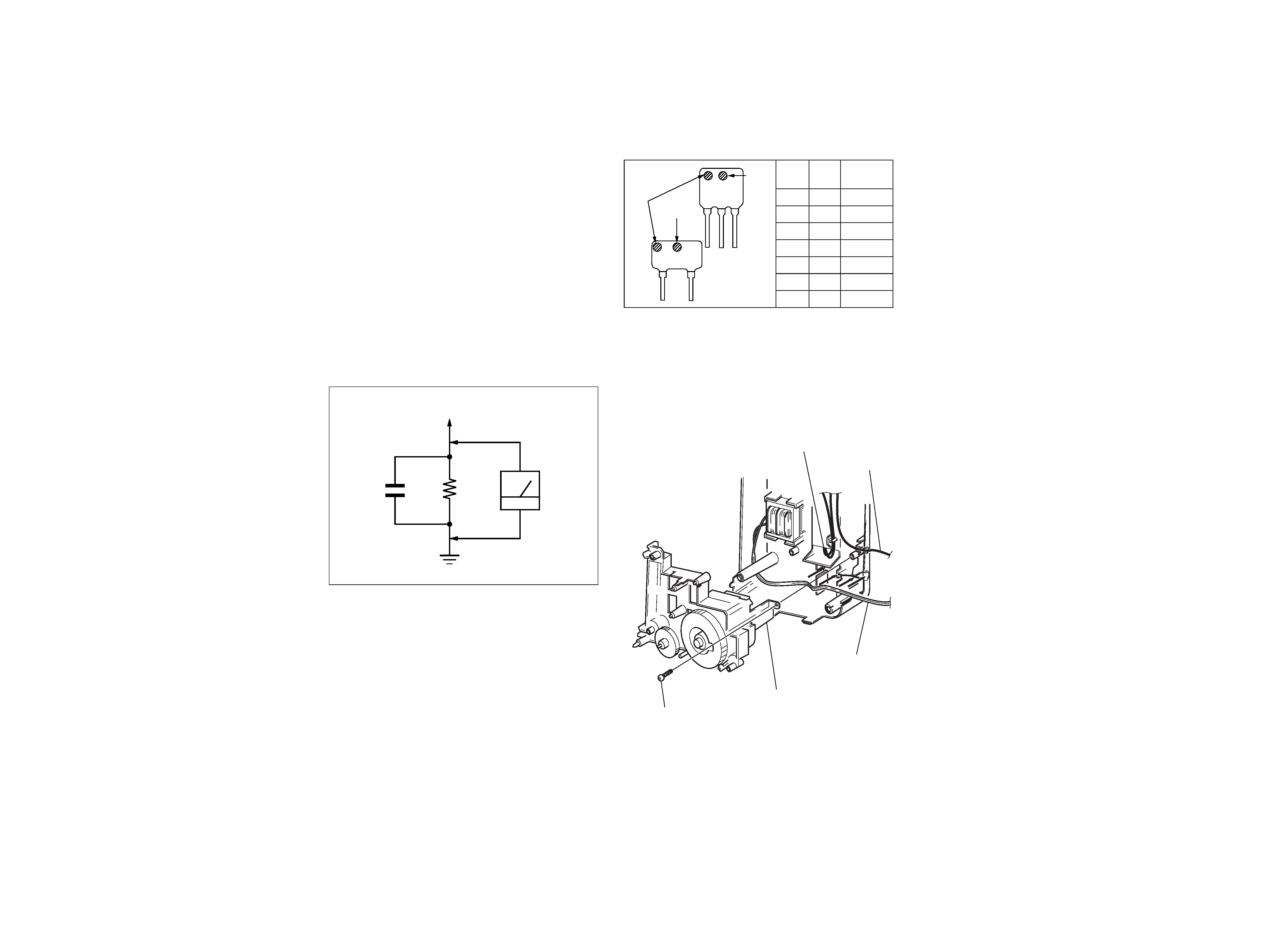 ATTENTION AU COMPOSANT AYANT RAPPORT
LES COMPOSANTS IDENTIFIÉS PAR UNE MARQUE 0
SUR LES DIAGRAMMES SCHÉMATIQUES ET LA LISTE
DES PIÈCES SONT CRITIQUES POUR LA SÉCURITÉ
DE FONCTIONNEMENT. NE REMPLACER CES COM-
POSANTS QUE PAR DES PIÈCES SONY DONT LES
NUMÉROS SONT DONNÉS DANS CE MANUEL OU DANS
LES SUPPLÉMENTS PUBLIÉS PAR SONY.
SAFETY-RELATED COMPONENT WARNING!!
COMPONENTS IDENTIFIED BY MARK 0 OR DOTTED
LINE WITH MARK 0 ON THE SCHEMATIC DIAGRAMS
AND IN THE PARTS LIST ARE CRITICAL TO SAFE
OPERATION. REPLACE THESE COMPONENTS WITH
SONY PARTS WHOSE PART NUMBERS APPEAR AS
SHOWN IN THIS MANUAL OR IN SUPPLEMENTS
After correcting the original service problem, perform the following
safety check before releasing the set to the customer:
Check the antenna terminals, metal trim, "metallized" knobs, screws,
and all other exposed metal parts for AC leakage.
Check leakage as described below.
The AC leakage from any exposed metal part to earth ground and
from all exposed metal parts to any exposed metal part having a
return to chassis, must not exceed 0.5 mA (500 microampers.).
Leakage current can be measured by any one of three methods.
1. A commercial leakage tester, such as the Simpson 229 or RCA
WT-540A. Follow the manufacturers' instructions to use these
2. A battery-operated AC milliammeter. The Data Precision 245
digital multimeter is suitable for this job.
3. Measuring the voltage drop across a resistor by means of a VOM
or battery-operated AC voltmeter. The "limit" indication is
0.75 V, so analog meters must have an accurate low-voltage
scale. The Simpson 250 and Sanwa SH-63Trd are examples of a
passive VOM that is suitable. Nearly all battery operated digital
multimeters that have a 2 V AC range are suitable. (See Fig. A)
Using an AC voltmeter to check AC leakage.
Notes on chip component replacement
· Never reuse a disconnected chip component.
· Notice that the minus side of a tantalum capacitor may be dam-
HOW TO CHANGE THE FM CERAMIC FILTERS
This model is used two ceramic filters of CF1 and CF3.
You must use same type of color marked ceramic filters in order to
meet same specifications.
Therefore, the ceramic filter must change two pieces together since
it's supply two pieces in one package as a spare parts.
(POWER, ANTENNA, BATTERY)
1) Connect the power cord, antenna cord, and battery cord as
2) Mount the chassis with screws (PTP3
Note: Tighten completely the screws (PTP3
---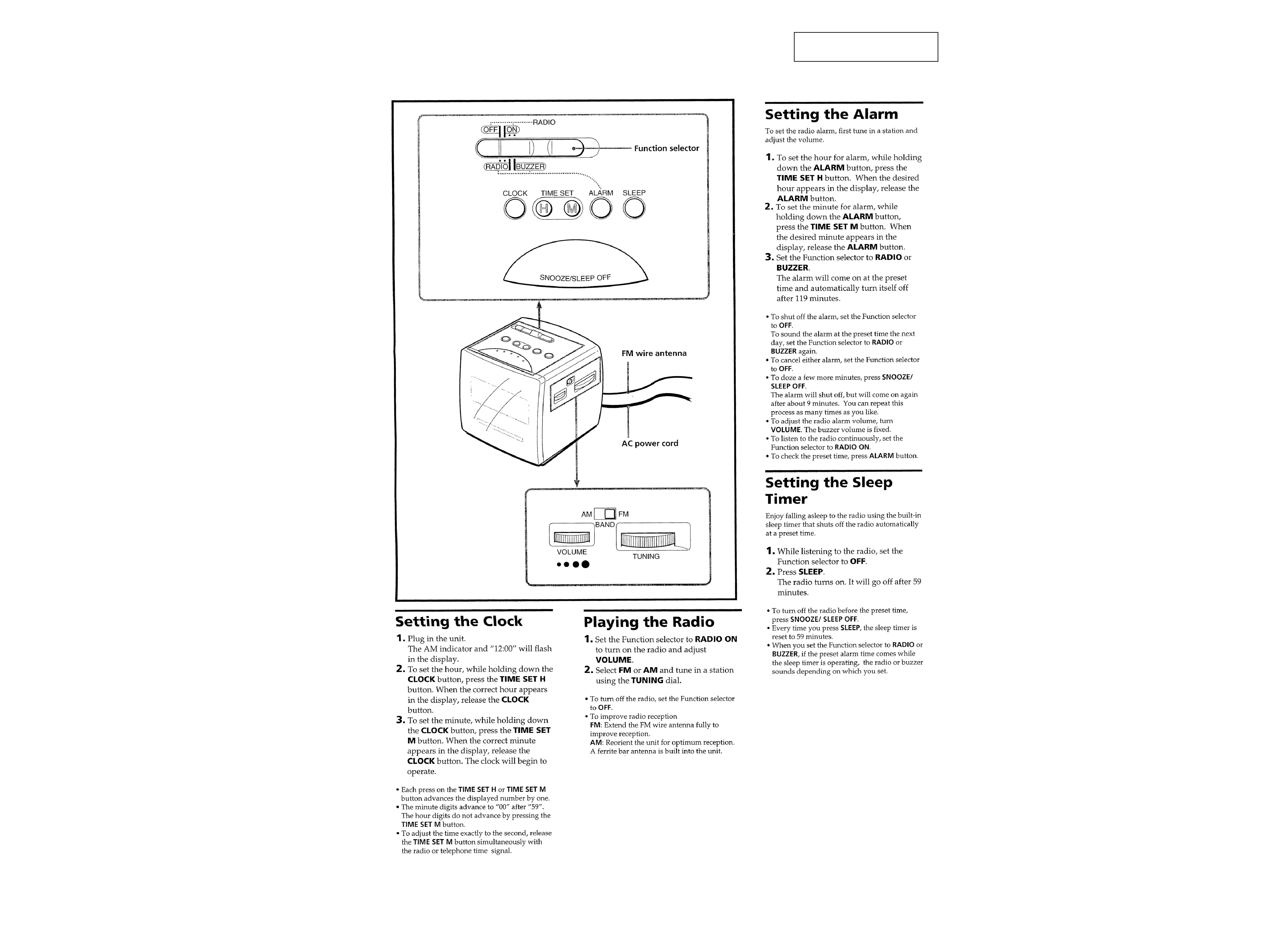 This section is extracted from
---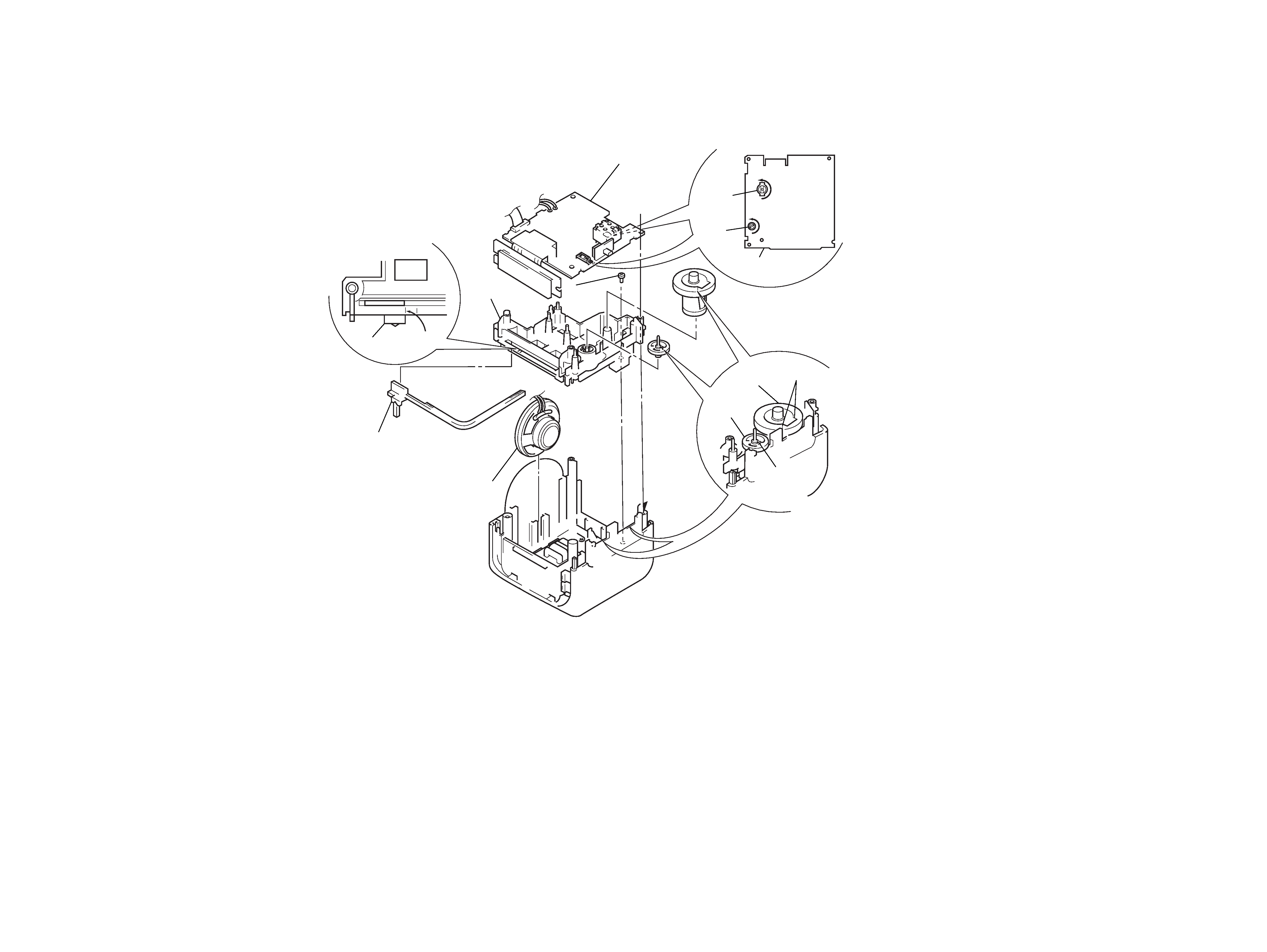 Note: Follow the assembly procedure in the numerical order given.
Turn CV1 and RV1 shaft in
the arrow direction fully.
---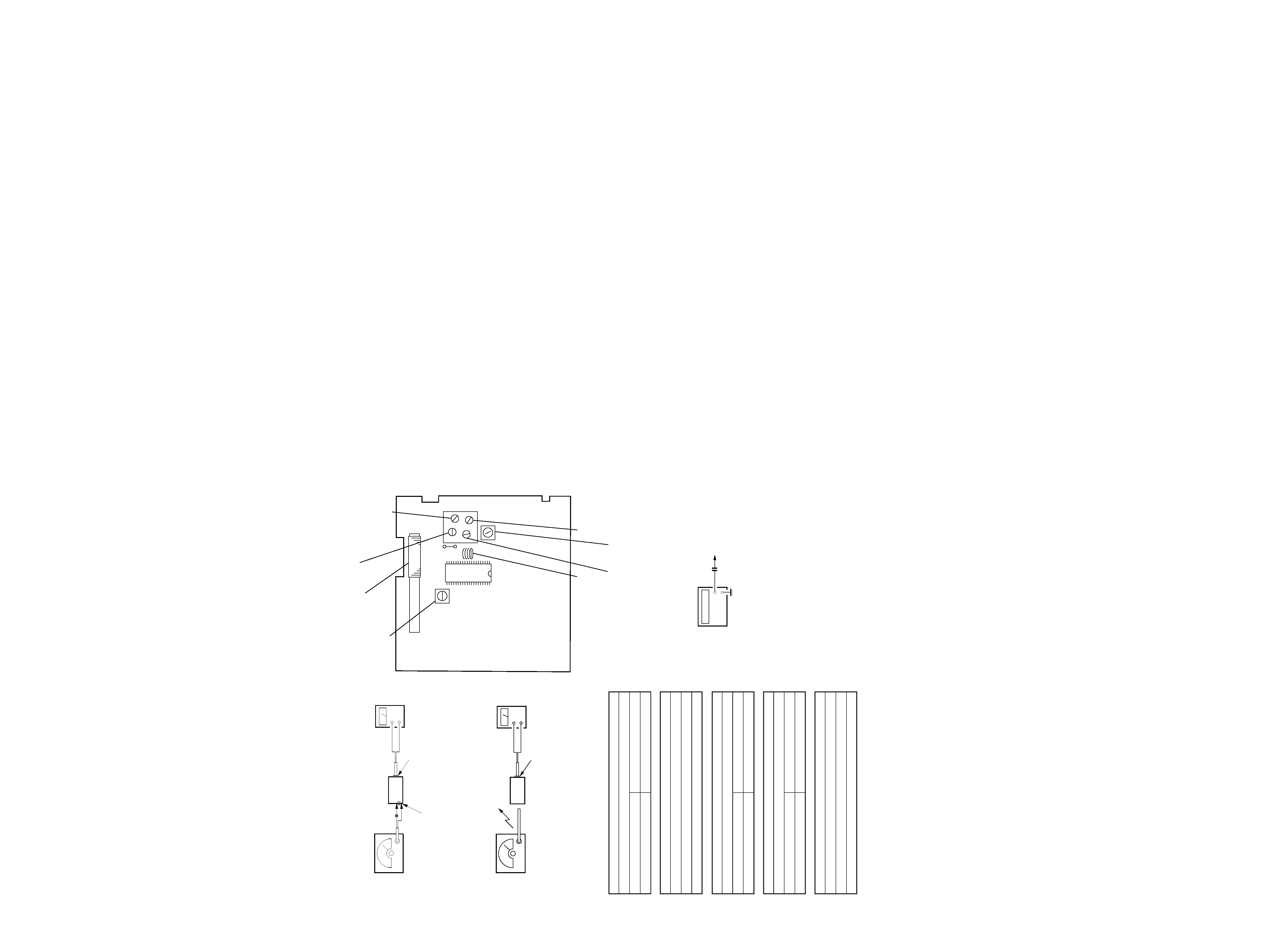 Repeat the procedures in each adjustment several times, and the
frequency coverage and tracking adjustments should be finally done
by the trimmer capacitors.
FM FREQUENCY COVERAGE ADJUSTMENT
Adjust for a maximum reading on level meter.
Adjust for a maximum reading on level meter.
AM FREQUENCY COVERAGE ADJUSTMENT
Adjust for a maximum reading on level meter.
Adjust for a maximum reading on level meter.
Adjust for a maximum reading on level meter.
· Adjusting Location: RADIO board (Component Side)
Confirm that the reading on the frequency counter is 900
If frequency is higher, change capacitor value of C101.
If frequency is lower, change resistor value of R101.
FM lead wire antenna terminal
Output level: as low as possible
---