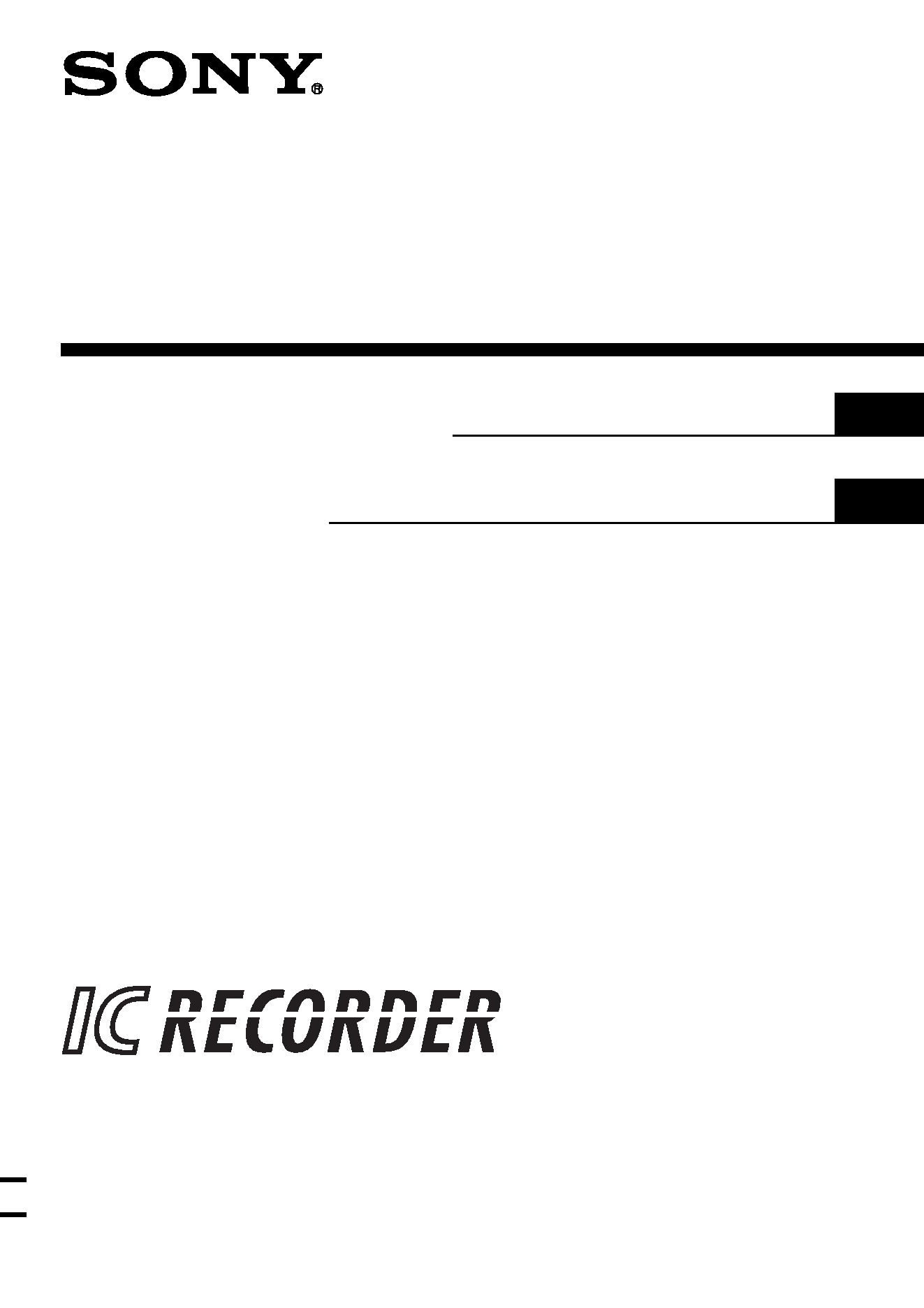 ©1999 by Sony Corporation
---

What is the ICD-35 IC recorder? ................................................................. 4
Features .......................................................................................................... 5
Step 1: Installing the Battery ........................................................................ 6
Step 2: Setting the Clock ............................................................................... 8
Recording Messages ................................................................................... 10
Playing Back Messages ............................................................................... 13
Erasing Messages ........................................................................................ 16
Moving Messages to a Different File -- Move Function ....................... 18
Adjusting the Playback Speed .................................................................. 20
Adding a Recording to a Previously Recorded Message ...................... 21
Playing Back a Message at a Desired Time with an Alarm ................... 22
Preventing Accidental Operation -- HOLD function ........................... 26
---

Selecting the Recording Mode .................................................................. 27
Turning off the Beep Sound ....................................................................... 28
Selecting the Microphone Sensitivity ....................................................... 30
Playing Back All Messages in a File Continuously ................................ 31
Selecting the Illumination Mode of LCD Back Light ............................. 32
Precautions ................................................................................................... 33
Troubleshooting ........................................................................................... 34
Specifications ............................................................................................... 35
Index to Parts and Controls ....................................................................... 36
Menu map .................................................................................................... 38
Index ............................................................................................................. 40
---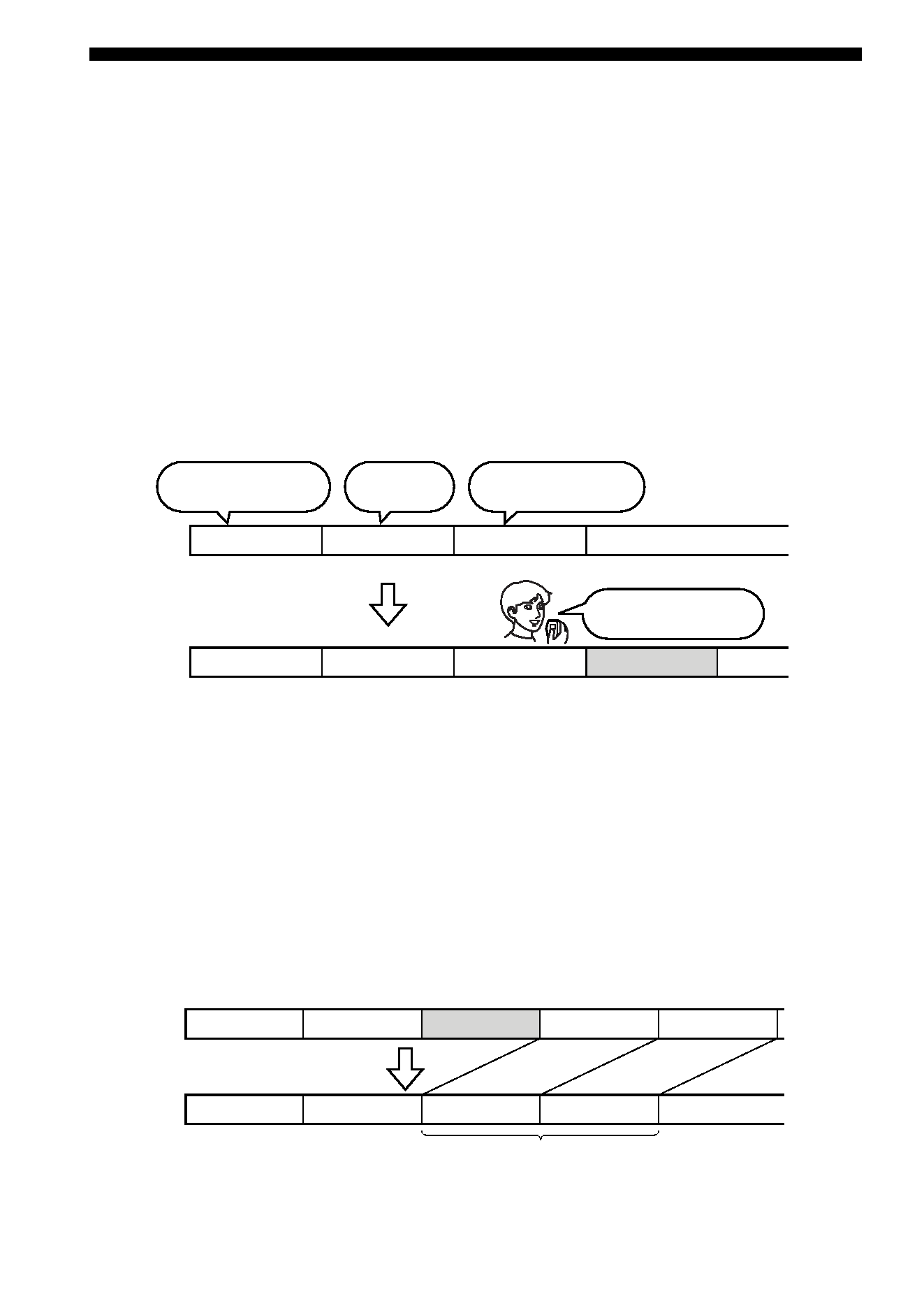 What is the ICD-35 IC recorder?
The ICD-35 IC recorder enables you to record and play back oral messages
in the built-in IC memory.
When a new message is recorded, it is automatically added after the last
Unlike with tape recorders, you do not need to worry about recording
over previously recorded messages by mistake.
Since you do not need to search for the end of the last recording, you can
start recording quickly whenever you wish.
With this IC recorder, you can quickly locate the message you want to play
Reviewing the current recording is also very easy.
You can quickly erase unwanted messages with an easy operation. When a
message is erased, the next message automatically advances, leaving no
---

· 16 minutes (SP)/32 minutes (LP) recording time
As you can record for 32 minutes maximum (in LP mode), this unit is
useful for recording messages, appointments or meetings.
· Organizing message files
You can choose among 3 different files to record and store your
You can easily move messages from one file to another (see page 18).
Up to 99 messages can be recorded in each file.
You can start playing back a desired message with an alarm on a desired
date and time (see page 22). You can use this function to remind you of
the time of the meeting, etc.
You can play back messages rapidly (+30%) or slowly (­15%) (see page
20). This is useful when playing back a long recording such as a meeting.
· Adding a recording to previously recorded message
You can add a recording to the message being played back to count as
---