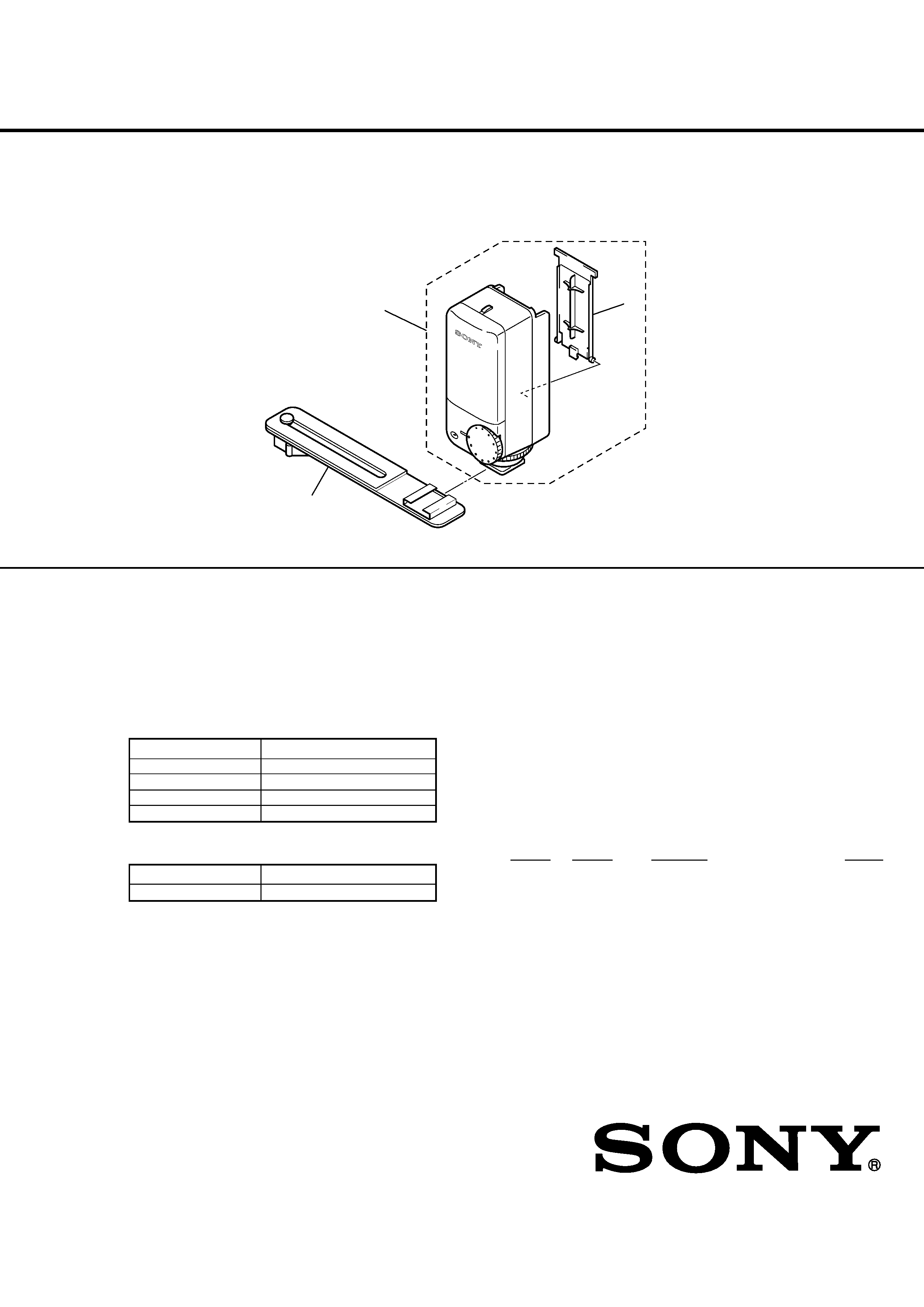 Published by DI Customer Center
Maximum power consumption
A-7095-009-A LIGHT MAIN BLOCK ASSY
3-073-917-01 LID, BATTERY
3-053-645-01 ADAPTOR, ACCESSORY SHOE
3-073-920-01 MANUAL, INSTRUCTION
(JAPANESE, ENGLISH, FRENCH, SPANISH,
GERMAN, DUTCH, SWEDISH, ITALIAN,
This set does not support the repair of individual faulty parts.
In care of failure, the main assembly must be replaced.
The part code of main assembly is as listed below.
(Approx. minutes using fully-charged battery pack.)
(Approx. minutes using two new dry batteries.)
× 4
1
/
8
× 1
3
/
4
inches) (w/h/d)
Operating instructions (1)
Design and specifications are subject to change without notice.
· The battery IR light can be used on a video camera re-
corder/digital still camera with the NightShot function. Us-
ing the battery IR light, you can record more distant sub-
jects in NightShot operation.
· If your video camera recorder/digital still camera doesn't
have the accessory shoe attached, you can record with
the battery IR light using the shoe bracket.
---

---