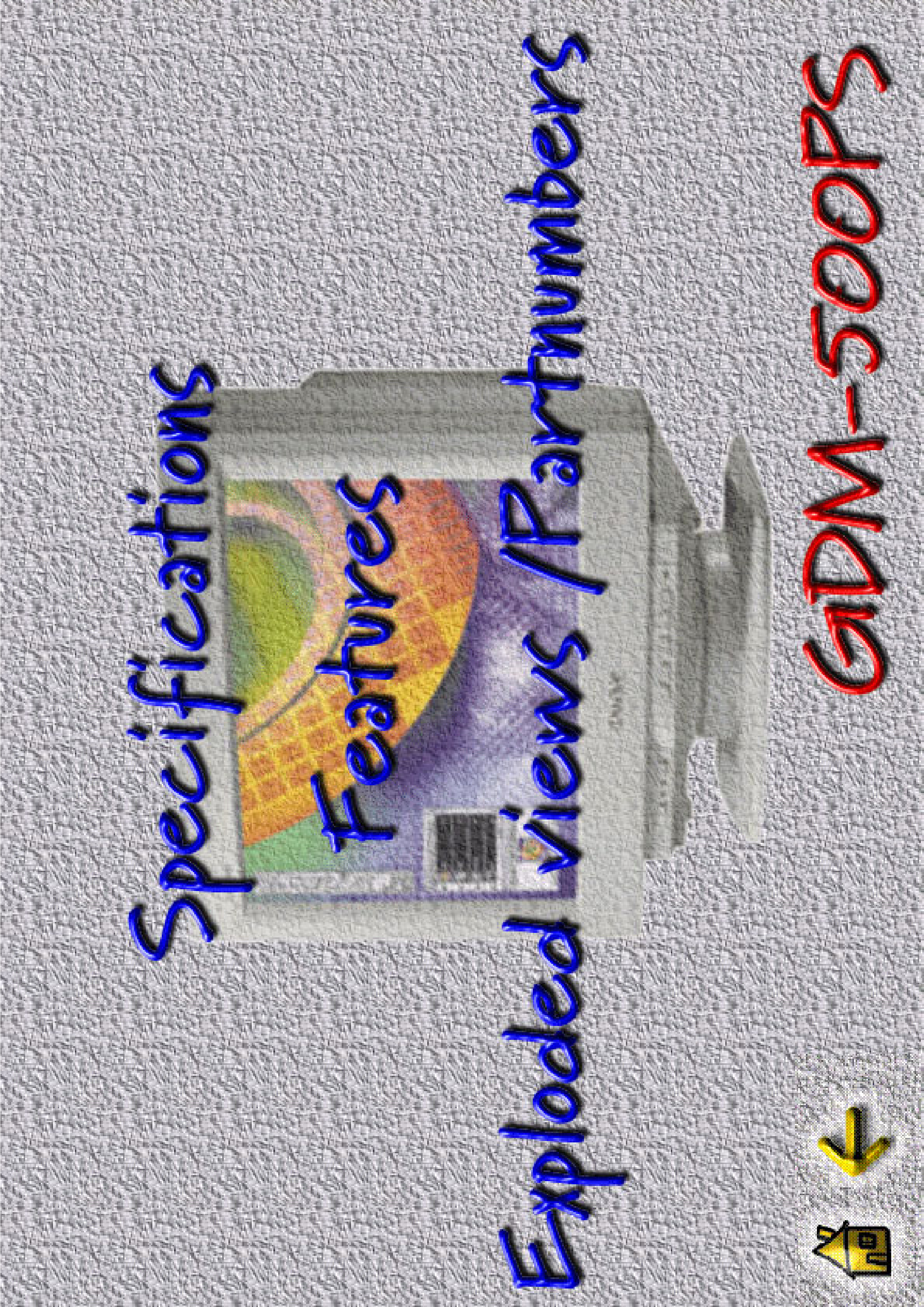 ---

Super Fine 21 inch Pitch Trinitron tube, AR.t coating, MALS, EFEAL
404mm x 302 mm (504 mm diagonnaly)
1600x1200, 60/65/70/75/85Hz
Brightness, Contrast, Horizontical/Vertical Size and Centering, Raster Rotation,
Pincushion Distortion, Pin Balance, Key stone and Key Balance, Horizontal and
Vertical Convergence, Top and Bottom Vertical Convergence, Corner Landing
Adjustment, Moire Cancellation, Colour Temperature, Optional Manual Degauss,
Input Selection, OSD Positioning, Power Saving Delay, Key Lock
100-120/220-240 AC, 50/60hz
NUTEK TCO95, EPA energy Star, Energy 2000,VESA DPMS
Fixed (3x) : 5000K/6500K/ 9300K
10 to 80% relative humidity
Safety regulations : UL1950, CSA C22.2 No950, CE mark, TUV GS
mark (ZH-1 EN60950), EMKOS (EN60950),
TCO95, MPRII, FCC Class B, IC Class B, CE Mark
(EN55022, EN60555-2, EN50082-1)
TCO95, MPRII, TUV Rheinland Ergonomics, TUV GS
---

Now you can get more from a professional monitor, because Sony gives you more! With a 21"
screen, a short and super-flat CRT, brighter images and the other superb features you'd expect from
a Trinitron, the 500PST is the ideal choice for CAD/CAM experts and graphic designers alike.
Definitive focus performance is achieved through its MALS and EFEAL lens technology, which
reduces the spot size and shape over the whole screen for a sharper picture. Enhanced Digital
Multiscan technology also improves picture quality, by minimising distortion and offering more
And an Auto Sizing and Centering (ASC) function adjusts image size and aligns position, just at
the press of a button. The 500PST is friendly ergonomically and environmentally too, conforming
to TCO'95 and Energy 2000 and in Power Off mode, zero Watt power consumption.
So, for the professional who wants more, the 500PST has more than enough to give.
First 21" Sony Trinitron monitor for professionals
Near-flat CRT, horizontal frequency of 107 kHz
Zero Watt power consumption in Power Off mode
Maximum resolution of 1600 x 1200 at 85 Hz
Enhanced Digital Multiscan for distortion-free images
New AR.t coating to minimise light reflections
Improved focus performance with EFEAL and MALS
Better screen uniformity, with Beam Landing Correction
Tighter convergence across the entire screen
Easy to use On-Screen Display
Plug & Play under Windows 95
---

---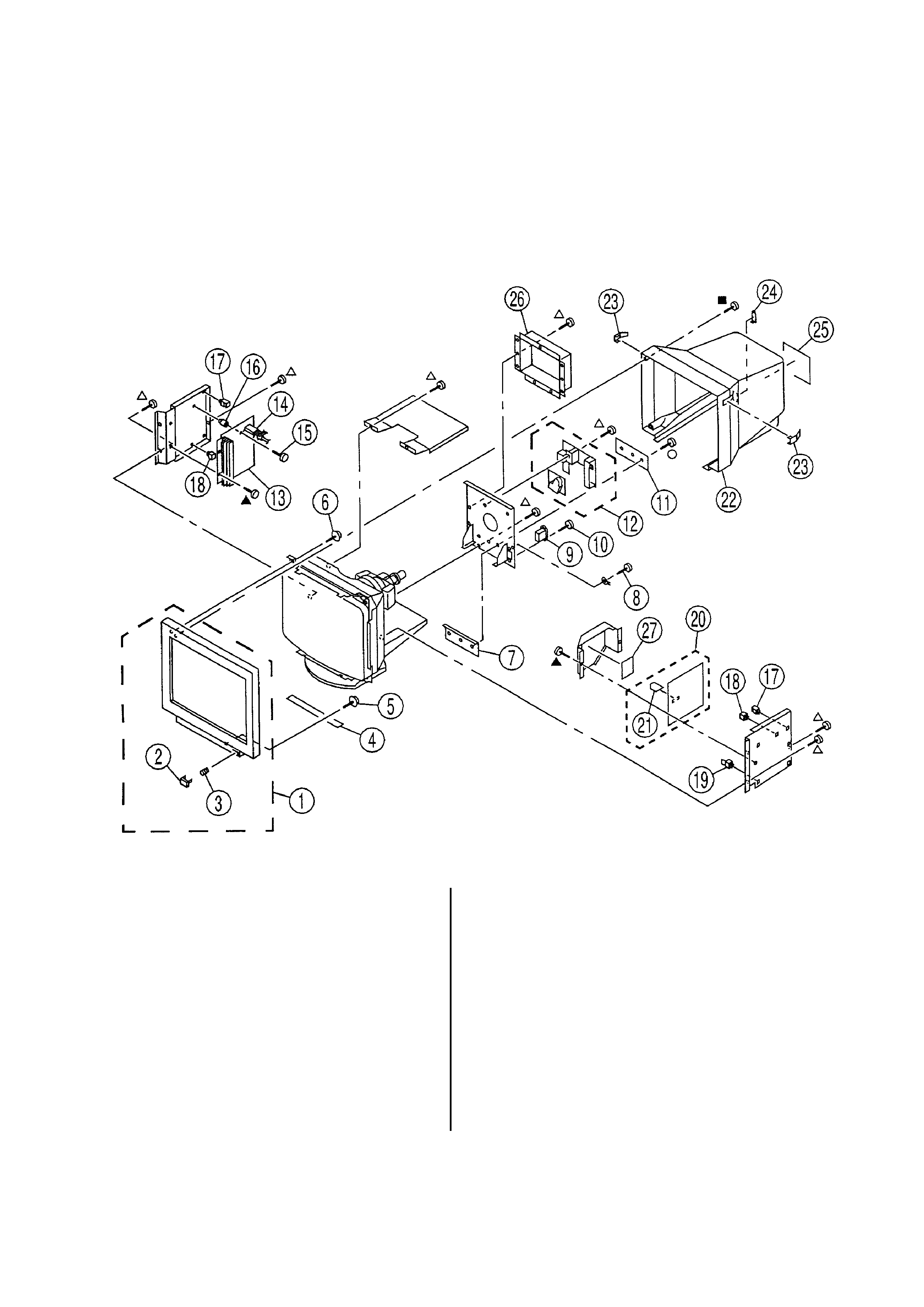 Information Label (500PS)
Information Label (500PST)
Exploded Views : Chassis Section
---