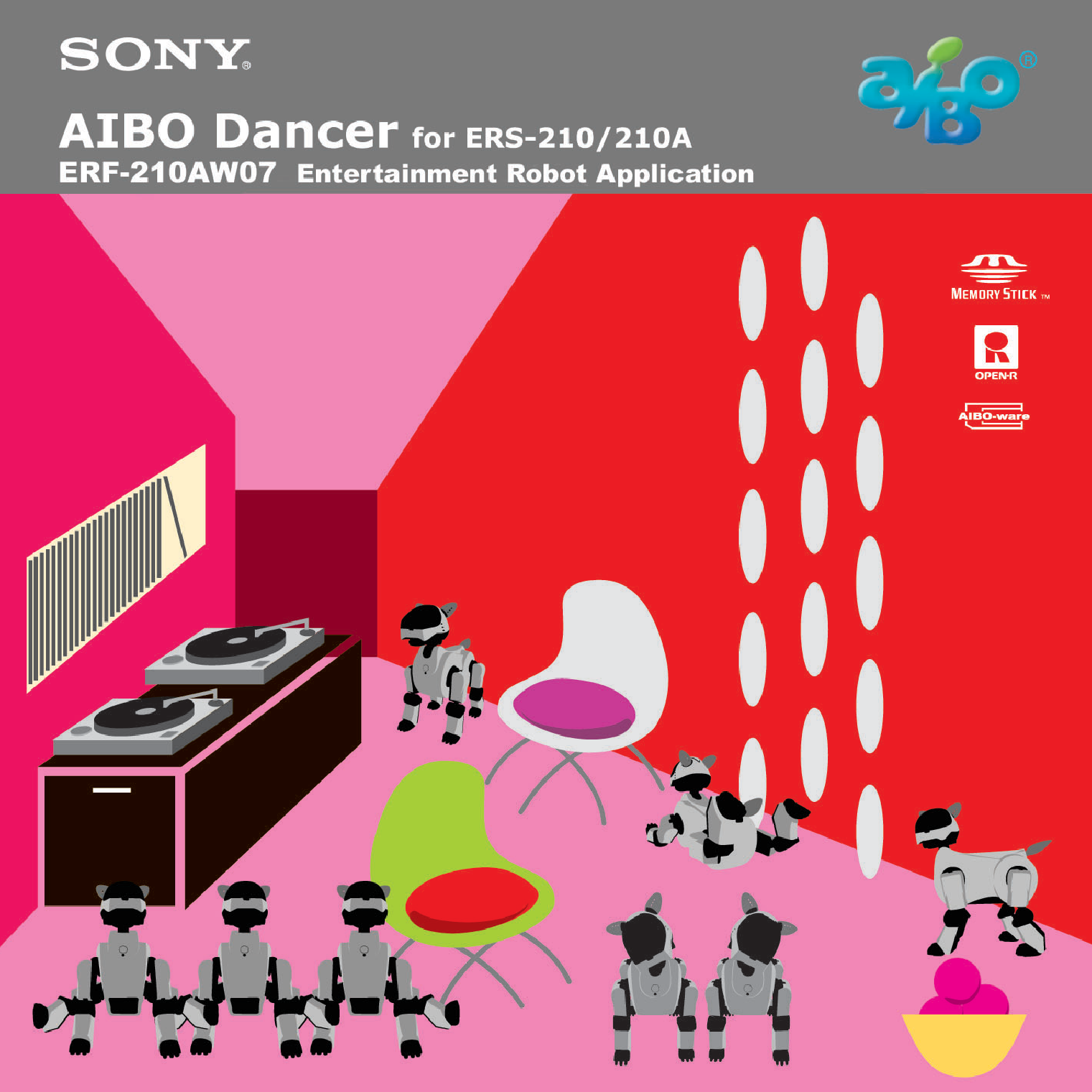 --- ©2002 Sony Corporation All rights
reserved. This manual and the software
described herein, in whole or in part, may
not be reproduced, translated or reduced
to any machine-readable form without
EXCEPT AS SPECIFICALLY SET FORTH
AGREEMENT, SONY CORPORATION
PROVIDES THIS MANUAL, THE
INFORMATION CONTAINED HEREIN
"AS IS" WITH NO WARRANTY AND
HEREBY EXPRESSLY DISCLAIMS ANY
NONINFRINGEMENT OR FITNESS FOR
ANY PARTICULAR PURPOSE WITH
REGARD TO THIS MANUAL, THE
INFORMATION. IN NO EVENT SHALL
SONY CORPORATION BE LIABLE FOR
ANY INCIDENTAL, CONSEQUENTIAL,
OR SPECIAL DAMAGES, WHETHER
BASED ON TORT, CONTRACT, OR
OTHERWISE ARISING OUT OF OR IN
CONNECTION WITH THIS MANUAL,
INFORMATION CONTAINED HEREIN
THIS DOES NOT AFFECT YOUR
Sony Corporation reserves the right to
make any modification to this manual or
the information contained herein at any
The software described herein may also
be governed by the terms of a separate
This product contains software owned by
Sony Corporation and licensed from third
parties. Use of such software is subject to
the terms and conditions of license
agreements included at the end of this
manual. Software specifications are
subject to change without notice and may
not necessarily be identical to current
---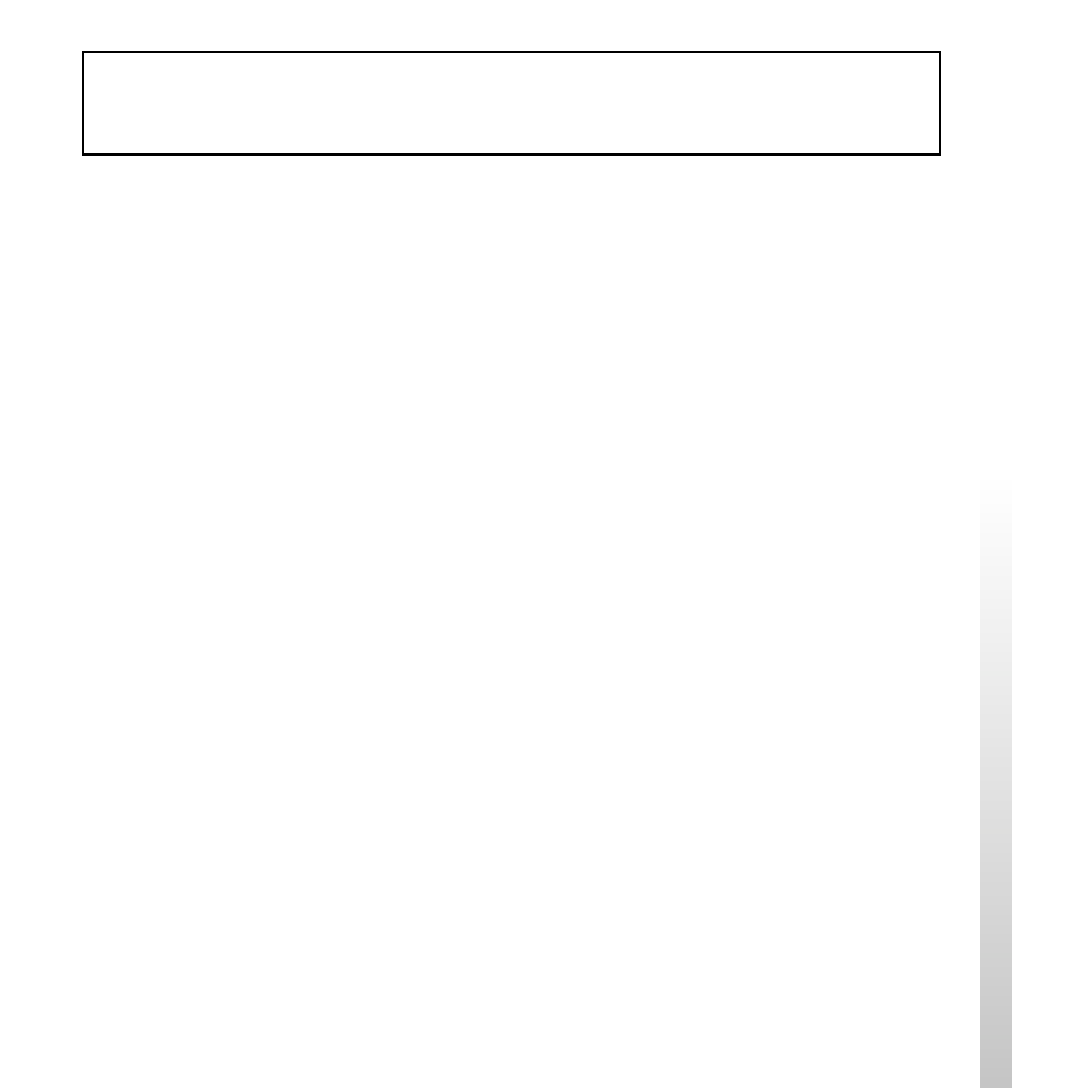 · This software or document is protected by copyright, and distributed under
licenses restricting its use, copying, and distribution. No part of this software or
document may be reproduced in any form by any means and rental of this
software may not be allowed without prior authorization of Sony Corporation.
· Sony Corporation assumes no responsibility for any inconvenience caused by
misuse or any use not stated in this document.
·The supplied software cannot be used with any device other than those devices
· The specifications of the supplied software are subject to change without notice.
How to contact the AIBO Customer Link.
Before using this software, please read the End-User License Agreement at the
end of this manual which governs use of this software.
--- For Customers in the U.S.A.
This device complies with Part 15 of the FCC Rules. Operation is subject to the
following two conditions: (1) This device may not cause harmful interference, and
(2) this device must accept any interference received, including interference that
may cause undesired operation.
This equipemnt has been tested and found to comply with the limits for a Class B
digital device, pursuant in Part 15 of the FCC Rules. These limits are designed to
provide reasonable protection against harmful interference in a residential
installation. This equipment generates, uses, and can radiate radio frequency
energy and, if not installed and used in accordance with the instructions, may cause
harmful interference to radio communications. However, there is no guarantee that
interference will not occur in a particular installation. If this equipment does cause
harmful interference to radio or television reception, which can be determined by
turning the equipement off and on, the user is encouraged to try to correct the
interference by one or more of the follwing measures:
· Reorient or relocate the receiving antenna.
· Increase the separation between the equipment and receiver.
· Connect the equipment into an outlet on a circuit different from that to which the
· Consult the dealer or an experienced radio/TV technician for help.
You are cautioned that any changes or modifications not expressly approved in this
manual could void your authority to operate this equipment.
---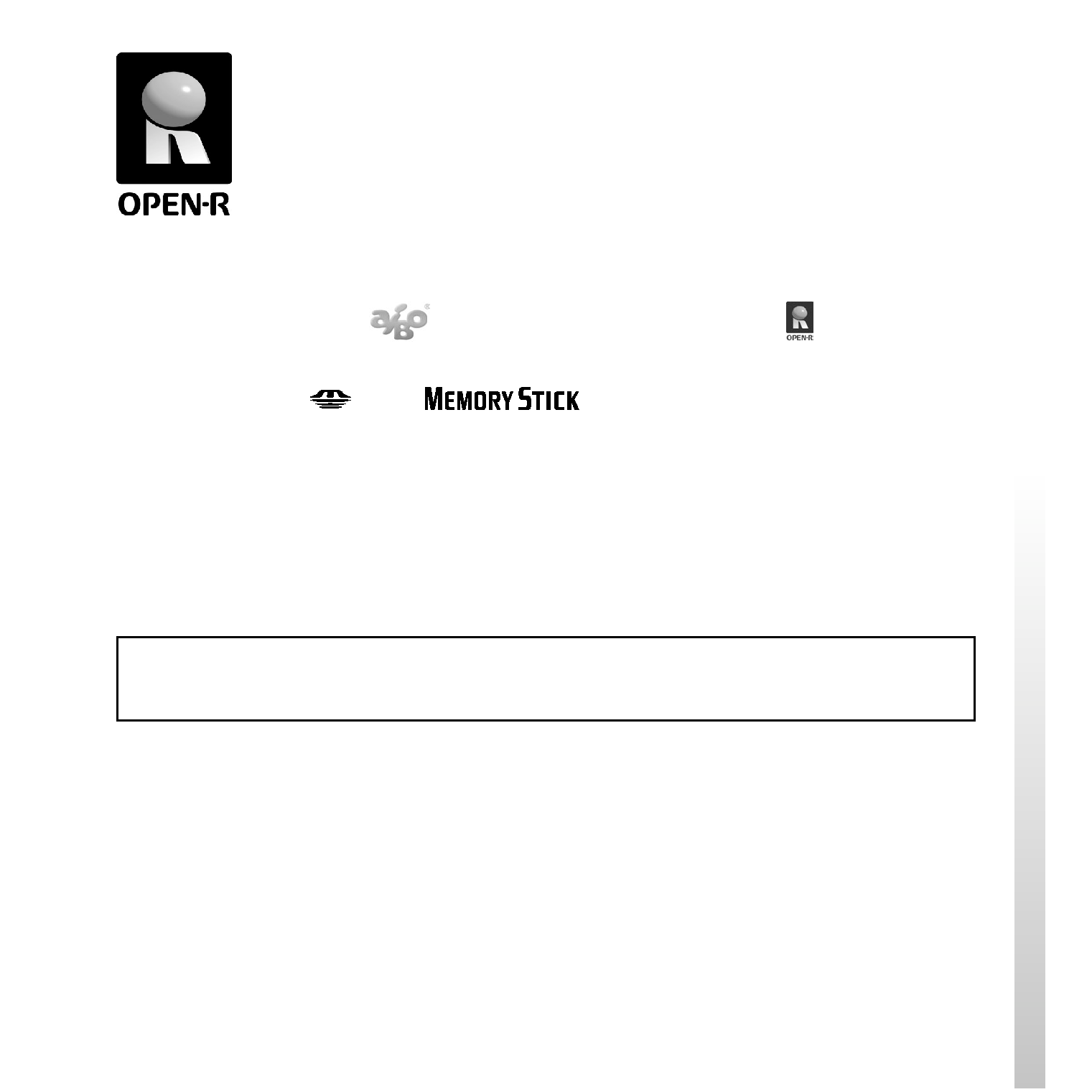 "OPEN-R" is the standard interface for the entertainment robot
system that Sony is actively promoting. This interface expands the
capability of the entertainment robot through a flexible combination
of hardware and interchangeable software to suit various applications.
The "AIBO" ERS-210 series and "AIBO-ware" ERF-210AW07
conform to the OPEN-R version 1.1.3.
, "OPEN-R" and the OPEN-R logo
trademarks of Sony Corporation.
In this manual, the "TM" and "®" marks have been omitted.
Other information about AIBO is available on the Internet at the following site:
Reproduction in whole or in part without written permission is prohibited. All
---