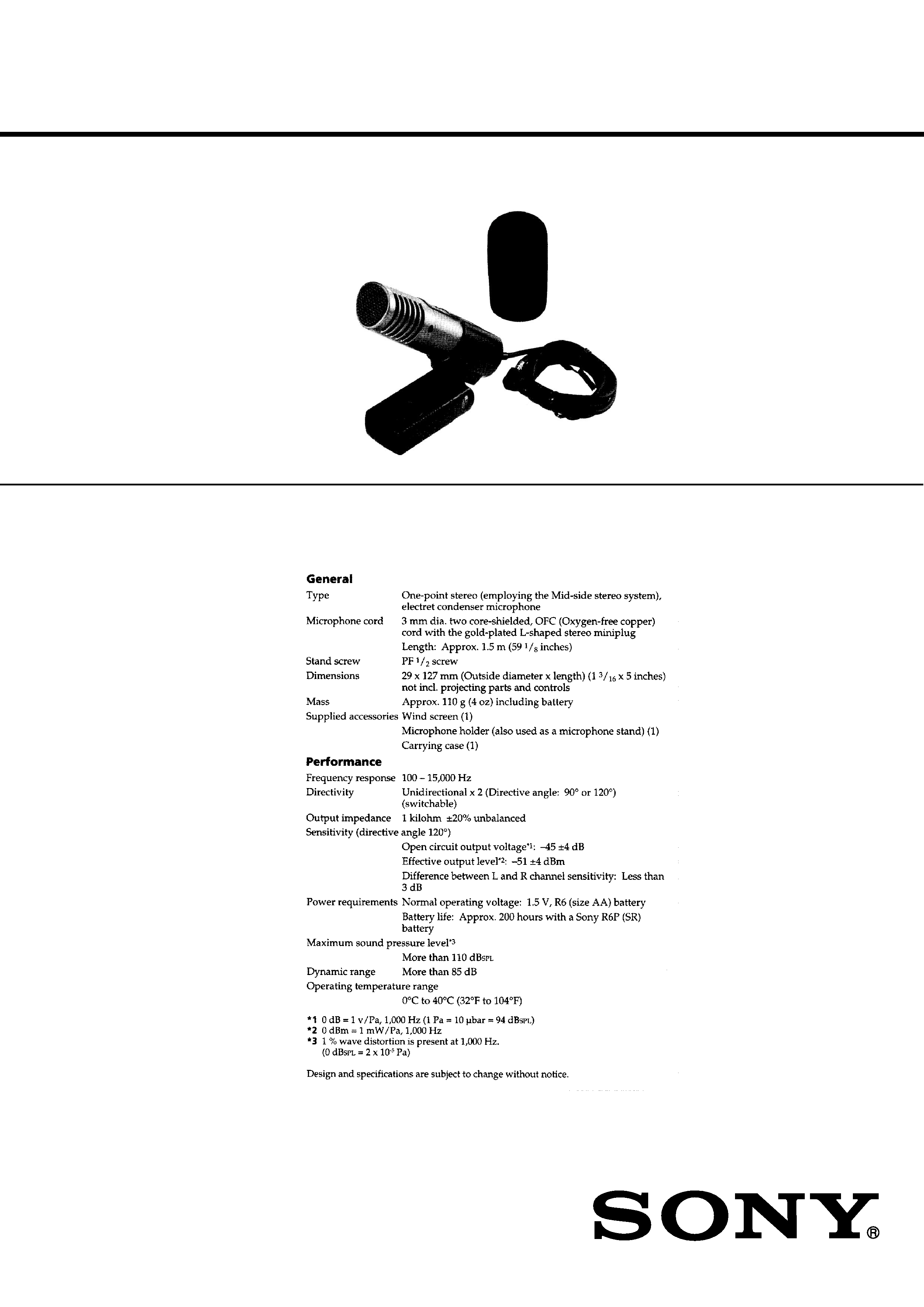 ELECTRET CONDENSER STEREO MICROPHONE
Shinagawa Tec Service Manual Production Group
---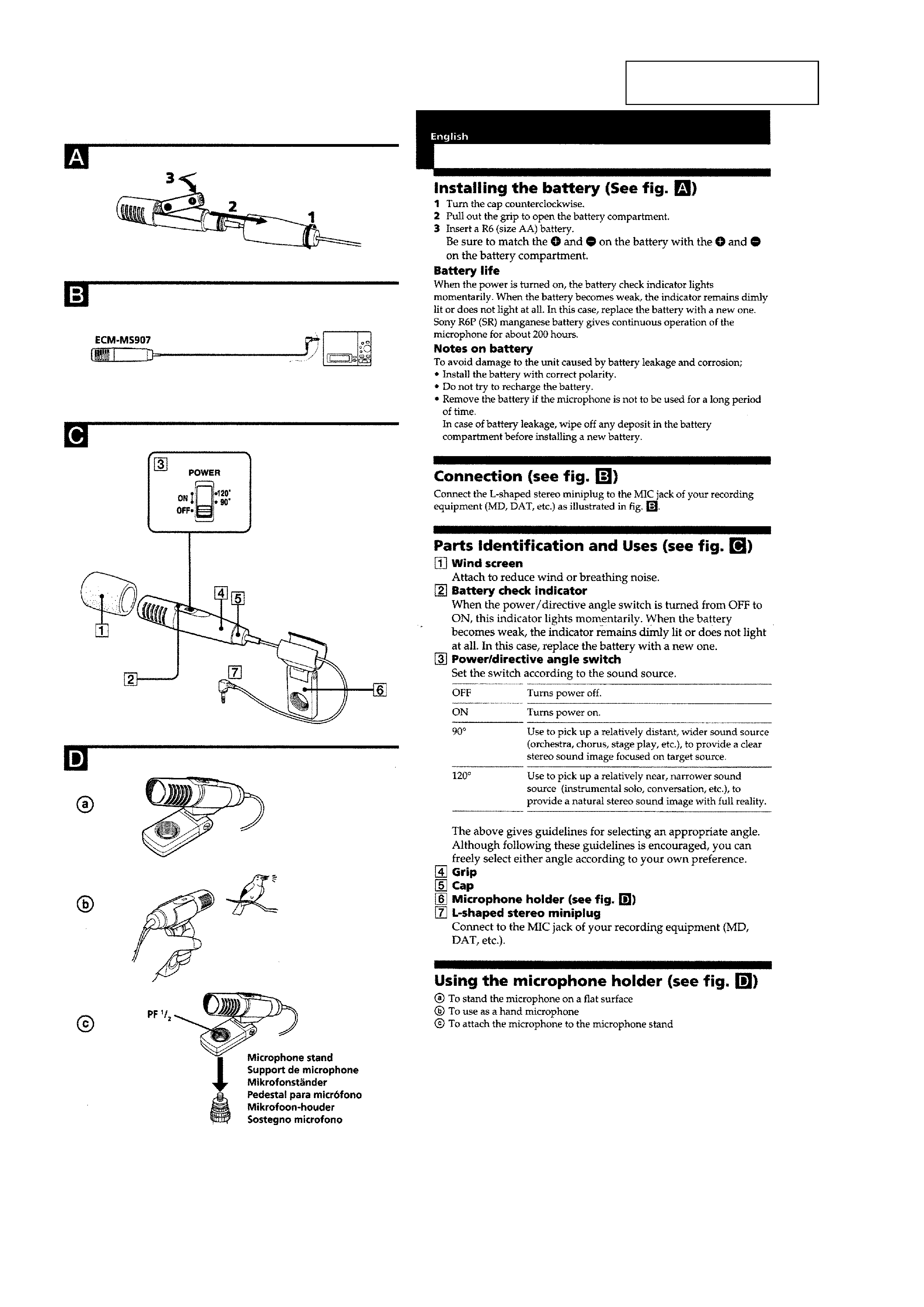 This section is extracted from
Flexible Circuit Board Repairing
· Keep the temperature of the soldering iron around 270
· Do not touch the soldering iron on the same conductor of the circuit
· Be careful not to apply force on the conductor when soldering or
Notes on chip component replacement
· Never reuse a disconnected chip component.
· Notice that the minus side of a tantalum capacitor may be dam-
---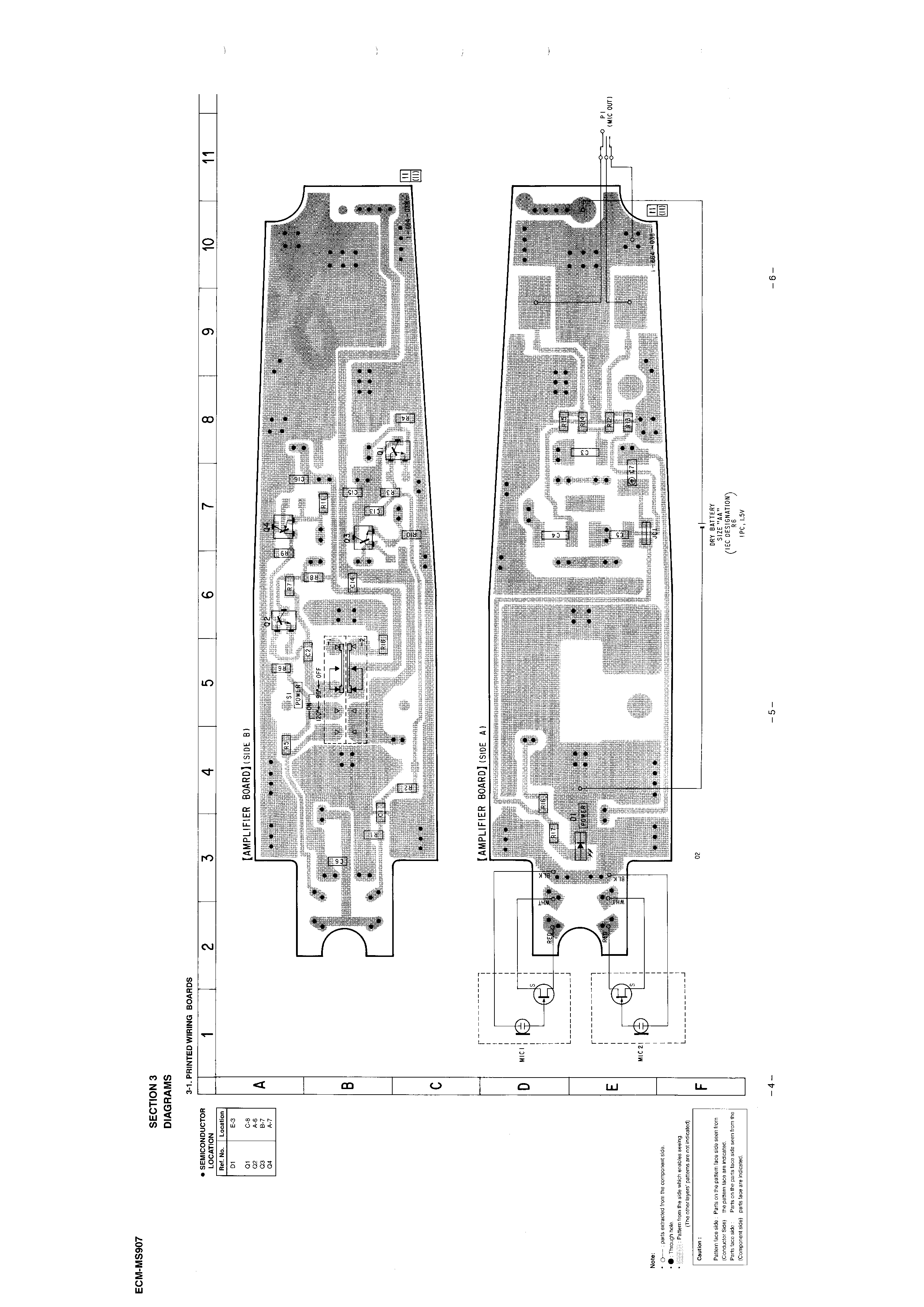 ---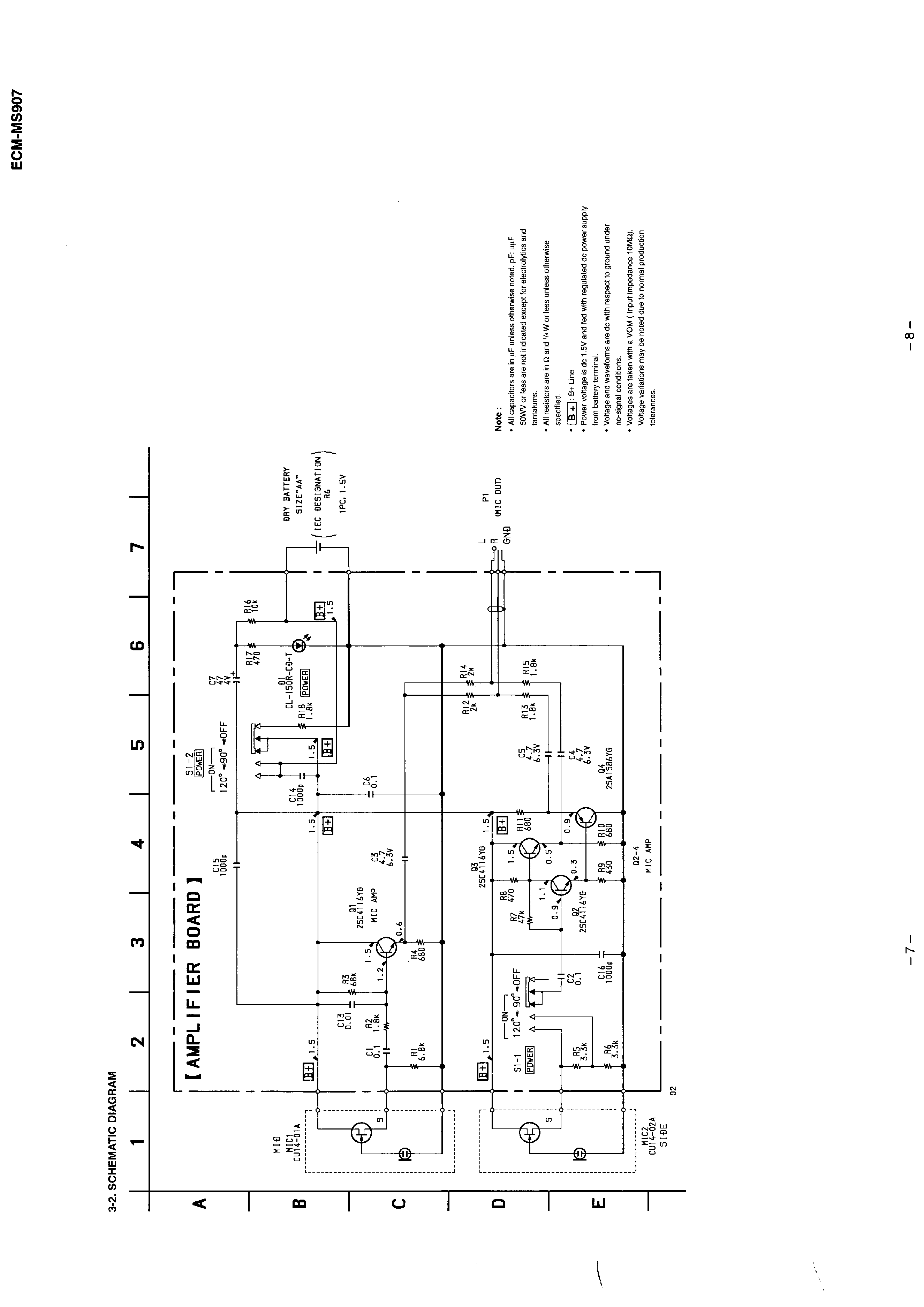 ---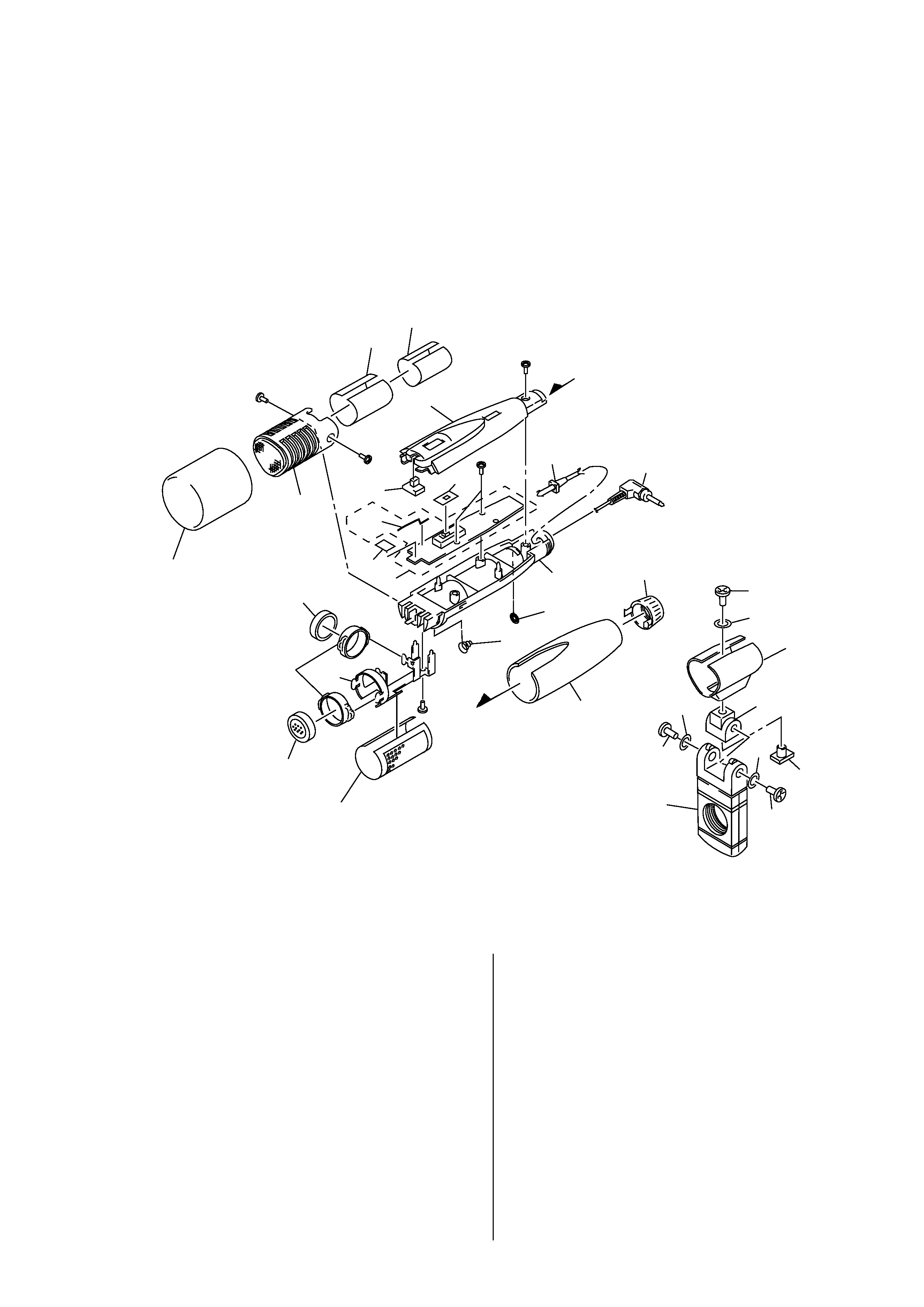 -XX, -X mean standardized parts, so they may
have some difference from the original one.
Items marked " * "are not stocked since they are
seldom required for routine service. Some delay
should be anticipated when ordering these items.
The mechanical parts with no reference number
in the exploded views are not supplied.
Hardware (# mark) list and accessories and pack-
ing materials are given in the last of this parts
2-545-022-01 COVER, SHIELD
2-545-021-01 BRACKET, MICROPHONE HOLDING
2-545-045-01 SCREEN, WINDOW
2-545-020-01 SCREEN, SIDE
2-545-025-01 COVER, SWITCH
2-532-252-01 SCREW, HOLDER
3-701-442-01 WASHER, POLYETHYLENE
X-2542-139-1 GRIP ASSY, HOLDER
2-544-798-01 TERMINAL, MINUS
2-544-797-01 TERMINAL, PLUS
A-4542-426-A AMPLIFIER BOARD, COMPLETE
3-007-144-01 SHEET, BLIND
X-2542-137-1 MIC CASE ASSY
8-814-271-00 MICROPHONE, BUILT-IN CU14-01A
8-814-271-10 MICROPHONE, BUILT-IN CU14-02A
1-790-508-11 CORD, MICROPHONE (2 CORE) (MIC OUT)
---