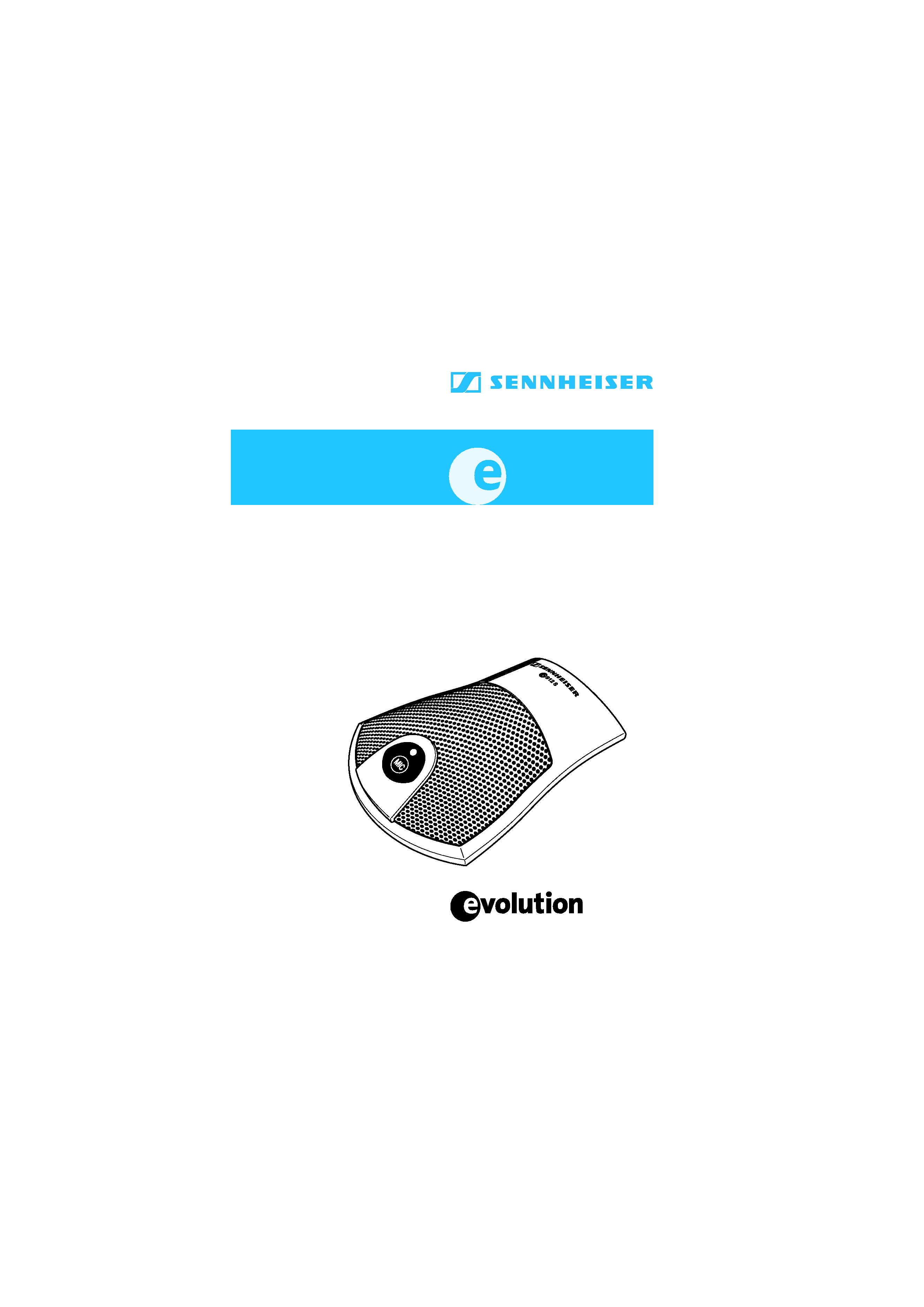 e 912 S_516585_0207_Sp6.book Seite 1 Freitag, 28. September 2007 11:09 11
---

e 912 S_516585_0207_Sp6.book Seite 2 Freitag, 28. September 2007 11:09 11
--- 912 S is a high-quality, pre-
polarized condenser microphone with half-cardioid pick-up
pattern, designed for picking up speech.
Due to its unobtrusive, flat design, it is ideally suited for use on
conference tables, altars and lecterns.
The microphone can be switched on and off via an integrated
An internal DIP switch bank provides the following operating
Push-to-talk button (PTT)
Push-to-mute button (PTM)
The frequency response curve can be changed via a second DIP
Low and high boost (factory preset)
linear (= frequency response curve of the
912 S is available in three different finishes:
912 S NX (Nextel non-reflecting gray)
e 912 S_516585_0207_Sp6.book Seite 1 Freitag, 28. September 2007 11:09 11
---

Programmable membrane switch
Programmable frequency response curve
Very unobtrusive due to flat design
Extremely rugged sound inlet basket
Rubber damping plate on base to minimize structure-born
Mounting slots for mounting the microphone to table tops,
Gold-plated XLR connector
Integrated electronics (instead of in-line preamp)
912 S boundary microphone
e 912 S_516585_0207_Sp6.book Seite 2 Freitag, 28. September 2007 11:09 11
---

Postioning the microphone
Boundary microphones make use of the pressure effects at a
room boundary and need to be mounted on a flat surface:
*) The cardioid pick-up pattern has an opening angle of approx.
130°. Try to position the microphone so that the sound source
(conference participant, speaker or instrument) is located in
this angle area (see polar diagram).
e 912 S_516585_0207_Sp6.book Seite 3 Freitag, 28. September 2007 11:09 11
---