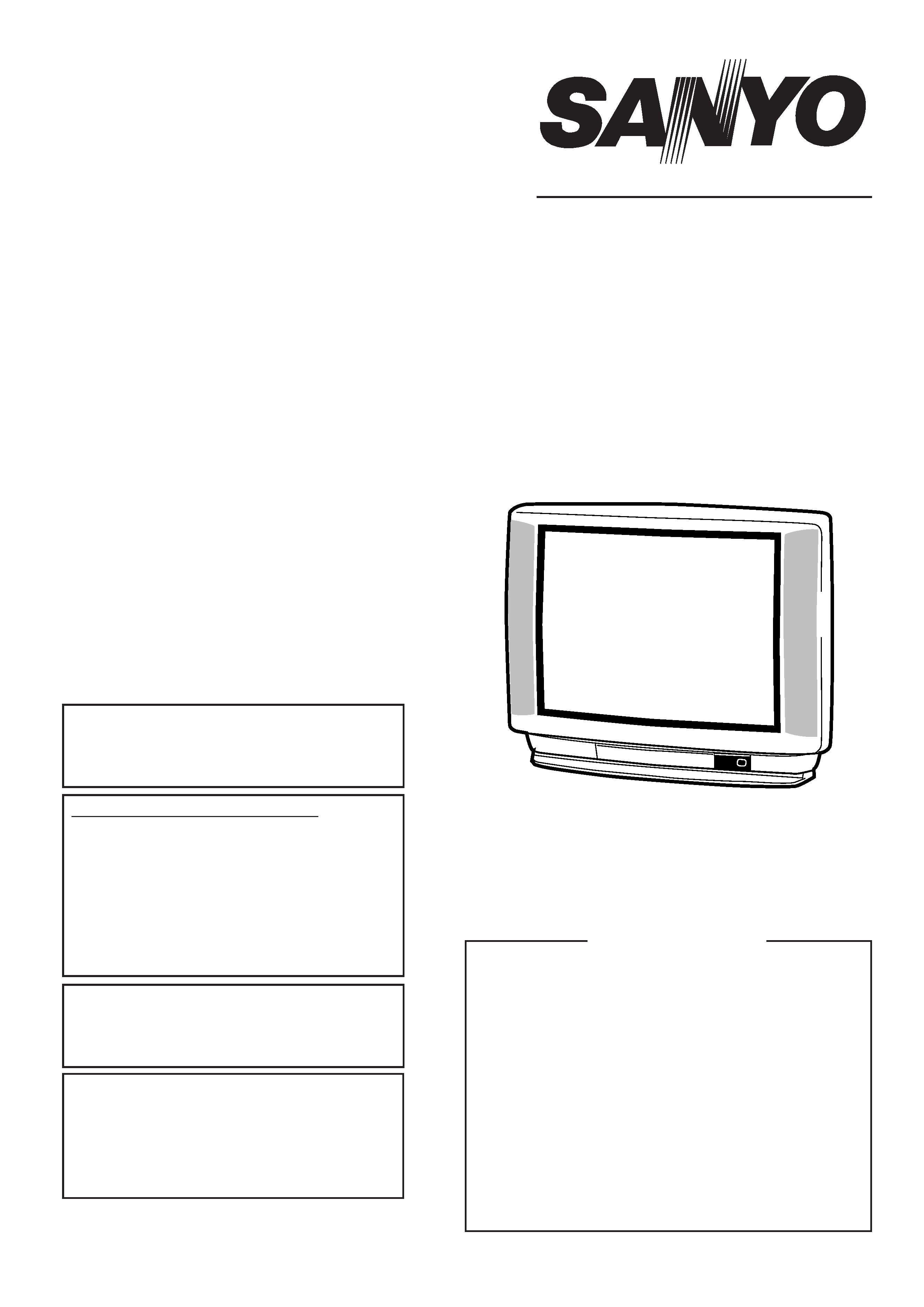 SERVICE MANUAL SUPPLEMENT
Give complete "SERVICE REF. NO." for parts
order or servicing, it is shown on the rating
sheet on the cabinet back of the TV set.
This TV receiver will not work properly in
foreign countries where the television
transmission system and power source differ
from the design specifications. Refer to the
specifications for the design specifications.
72 cm diagonal, 110 degree
(Visible picture diagonal) 66 cm
SERVICE MANUAL SUPPLEMENT
THIS SUPPLEMENT SHOULD BE FILED
WITH THE ORIGINAL SERVICE MANUAL
SERVICE MANUAL SUPPLEMENT
FOR ALL INFORMATION NOT CONTAINED
IN THIS SUPPLEMENT PLEASE REFER TO
THE ORIGINAL SERVICE MANUAL FOR
CE25DN3-B-00. THIS SUPPLEMENT ONLY
CONTAINS DIFFERENCES BETWEEN
SERVICE REFERENCE NUMBERS.
FOR SCHEMATIC DIAGRAM REFER TO
---

Service Ref. No. CE25DN2-B-03
ASSY, PWB, MAIN F3PAMK 1AA0B10H019C0
(Differences)
OUT OF CIRCUIT BOARD-F3PAMK
ASSY, PWB, MAIN F3PAMK 1AA0B10H019C0
(SAME AS 1AA0B10E38300 EXCEPT THE
ELECTRICAL PARTS LIST DIFFERENCES
---